Avianca LifeMiles are one of my favorite mileage currencies. Not only does LifeMiles directly sell miles at a discount, but you can also transfer points from Amex Membership Rewards, Capital One, and Citi ThankYou, to build up your balance.
LifeMiles is a useful currency for booking Star Alliance premium cabin awards, given that the program doesn't add carrier imposed surcharges to award tickets. The catch is that the program doesn't always have access to all the Star Alliance award space that other programs have access to (though they also sometimes have access to space that other programs don't have access to).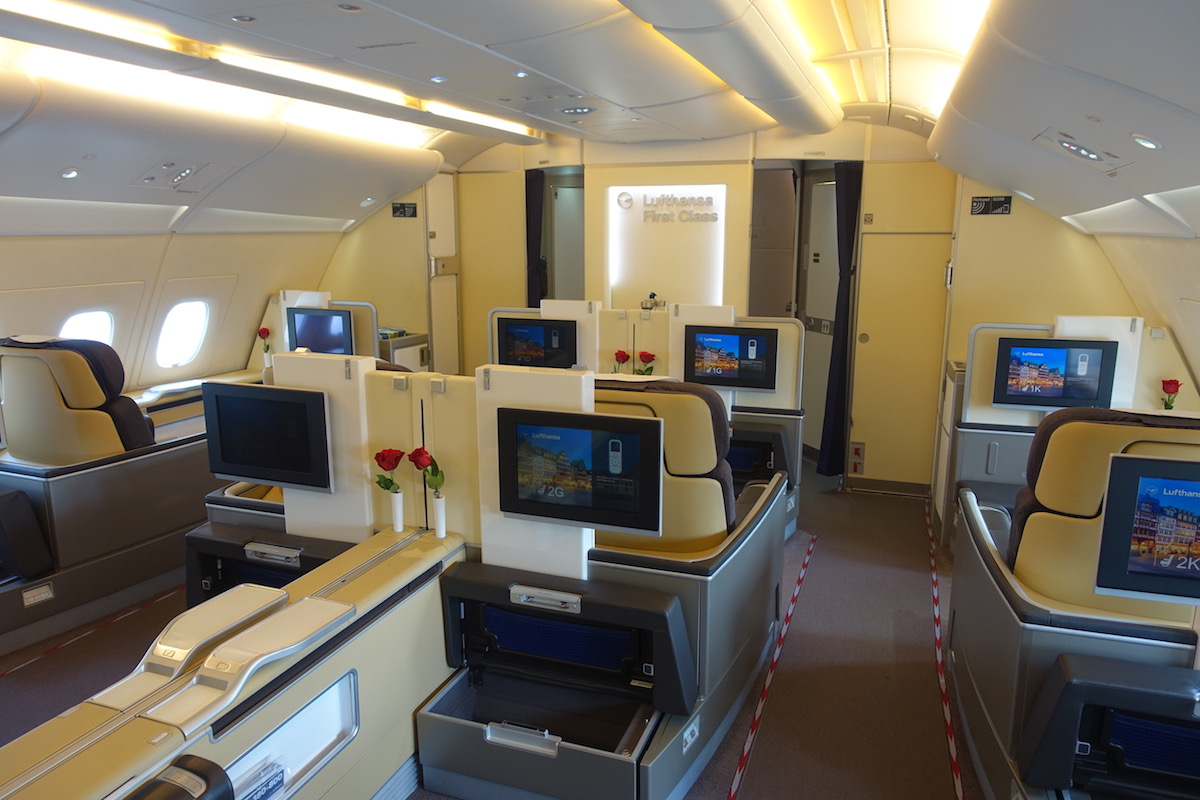 Redeeming LifeMiles for Lufthansa first class is a great value
Anyway, per an email that was just sent to members, LifeMiles has indicated that they will be upgrading their systems, and as a result there will be an outage from February 1 through February 5, 2019. During this time most account features won't be available, including the ability to redeem miles (both online and via the call center).
Here's the email, in full:
As part of our continued investment in serving members like you even better, we are preparing to upgrade our systems. This upgrade will require an outage period, during which the LifeMiles systems will not be available.

We will conduct our system change from February 1st to February 5th, 2019. During this period:

You will not be able to access or transact in LifeMiles.com or the LifeMiles Mobile App. Our Call Center and Service Centers will be open but will not be able to make transactions in our systems either during this period
You will not be able to redeem with LifeMiles or any of our partners
You can continue to earn miles as normal with Avianca, Star Alliance airlines and with most of our partners. These miles will be reflected in your account once the system upgrade is complete
You can continue purchasing tickets and transacting with Avianca through their channels as usual
Elite members will continue to receive benefits such as upgrades at the airport, access to VIP lounges, etc. as normal
Your miles and information will be safe. Once systems are back up and running, you will be able to access your account with your pre-existing user name and password

Given the above, if you have plans to use your miles soon, please ensure that you do so before the February 1st to February 5th system outage period.
Five days is a long time to take a system offline. At the same time, if LifeMiles actually improves their search function and booking process for awards, this could be great news.
So I'll wait until February 6 to reserve judgment. 😉
In the meantime, make sure you ticket any necessary bookings in the next couple of weeks.