Yesterday I shared 13 airlines I'm hoping to review soon. While I'm largely reviewing new airlines to create interesting content for you guys, studying the premium cabin products on various airlines has become a bit of an obsession.
Like, I think I might have a problem, because when I find an airline I know very little about, I often find myself spending a substantial amount of time studying the airline's routemap, products, average fleet age, markets with the best pricing, etc. It's starting to be a problem, because I drop everything I'm doing for it.
While I've studied lots of seemingly random airlines pretty extensively, the latest airline I'm intrigued by is Air Astana, based in Almaty, Kazakhstan. I had seen the airline mentioned in passing, but never really looked into them very much until a few readers suggest I try them out.
For reference, here's their routemap: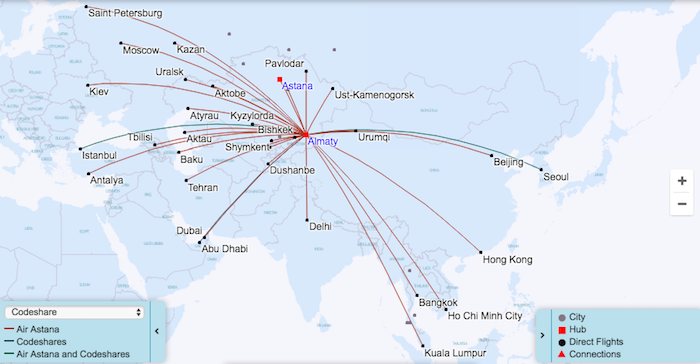 As you can see, they operate longhaul flights to Kuala Lumpur, Bangkok, Ho Chi Minh City, Hong Kong, Beijing, etc. The airline has a fleet of three 767s, so I was expecting their product to be super outdated, given that the 767 isn't exactly a cutting edge plane anymore. However, they actually have the world's most modern fleet of 767s, as they took delivery of them just a couple of years ago.
Well, as it turns out Air Astana actually has one of the best business class products offered by any airline on a 767, similar to what you'll find on Austrian and Japan Airlines. Each seat is fully flat with direct aisle access.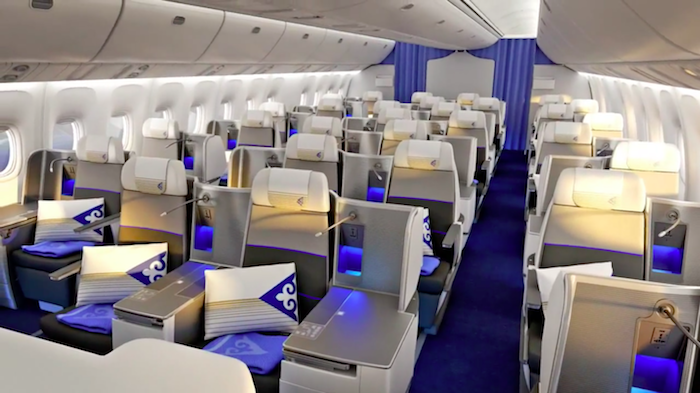 Here's a video of their business class product:
Unlike many other airlines from the region, Air Astana actually does a pretty job marketing their business class product on their website, and it looks pretty solid.
The best fare I've been able to find is from Kuala Lumpur to Istanbul via Almaty. I'd love to actually visit Almaty, though it seems that they don't allow stopovers on the fare, best I can tell. The hour connection is on the tight side, especially since I'd ideally also like to review their flagship lounge.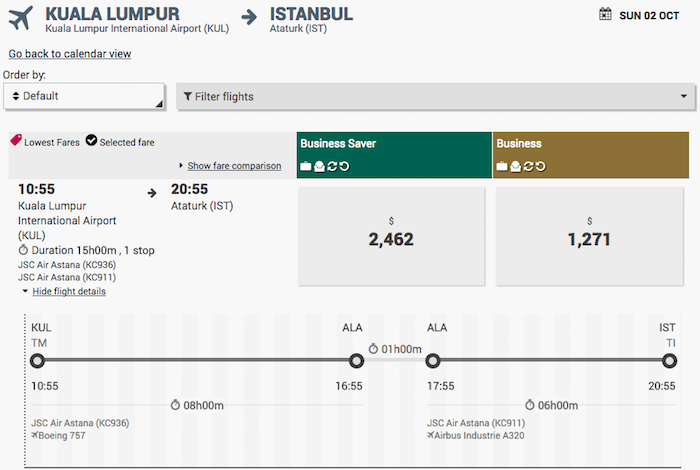 Air Astana also has another interesting product, called Economy Sleeper, where you can pay to have a set of three seats to yourself. This is very similar to the sky couch that Air New Zealand offers on some of their planes.

Their YouTube channel is also one of the most amazing things I've ever seen.
Like this video:
https://www.youtube.com/watch?v=qHumhHsT2zk
Uhhh….
Or this video:
Uhhhhhhhh….
I am loving them already!
Bottom line
I'm not sure how soon I'll be able to fly Air Astana, but suffice to say I'm fascinated by the airline. They actually seem to have a solid product, and also know how to market it. If only I could figure out a way to get a good fare on them with a stopover in Almaty.
Has anyone flown Air Astana, or know of a good fare on them that I haven't found?