JetBlue has just started service between New York and London, and as part of this, the airline is taking a unique approach to staffing these flights. I think this is worth highlighting, in particular to contrast it to how virtually all other major airlines in the United States go about assigning flights to flight attendants.
The problem with premium service at US airlines
Often discussions around service at airlines in the United States end up coming down to one of two "issues," both of which are concerns I don't share:
Unionized flight attendants vs. non-unionized flight attendants — I support flight attendants' rights to unionize if they'd like to, and I've had great flight attendants on Delta (non-unionized) and I've had great flight attendants on Southwest (unionized)
The age of flight attendants — I've had fantastic service from flight attendants of all ages, and I've had some of the best service (and for that matter, also some of the worst service) from the most senior flight attendants
If you ask me, there are a few reasons that airlines in the United States generally can't compete on service, especially in comparison to foreign rivals:
A pure seniority based system — at most airlines in the United States, bidding of flights and cabins is almost exclusively seniority based, with the most senior flight attendants having their pick of flights and cabins; while I'm all for rewarding people for loyalty, in my opinion that shouldn't be the only consideration
No accountability onboard — at the end of the day there's no actual "boss" onboard the plane, who holds the crew accountable; at many foreign carriers you have an inflight service manager who is actually a "manager," while at US airlines you have a purser who is paid a couple of extra bucks per hour to do paperwork and make announcements
No dedicated premium cabin crews — while airlines should treat all passengers with respect, you'd think that airlines would offer elevated service in premium cabins and/or on high yield routes; in theory you'd think that an American Airlines Dallas to Hong Kong flight in first class should have a higher service standard than an American Airlines Dallas to Tulsa flight in economy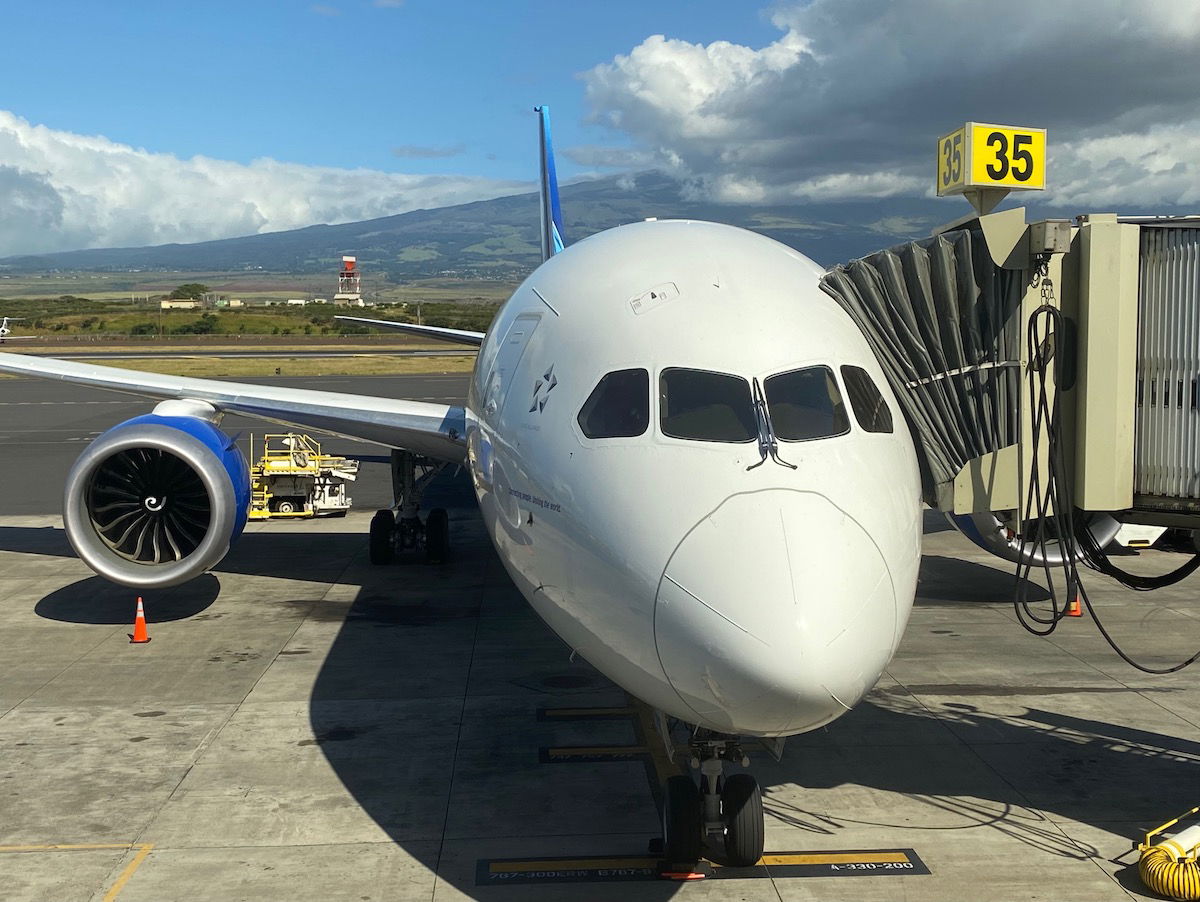 JetBlue has special London flight attendants
JetBlue is taking great pride in its new flights to London. After all, it's a whole new frontier for the airline, and the airline has gorgeous new A321LRs that exclusively operate this route.
But it's not just the planes that exclusively operate these routes, but also the crews. Flight attendants that work JetBlue's London flights will exclusively work these flights for 18 months, as they have a special contract for this service.
And the selection process for these flight attendants is nothing short of astounding:
So far there are just over 50 flight attendants who have been chosen to work these routes
They're all former Mint business class flight attendants (yes, including those who work economy on London flights)
400-500 flight attendants applied, so the acceptance rate so far has been around 10%
The process of being selected was nothing short of arduous, with video interviews, in-person one-on-one interviews, group exercises, essays about why flight attendants wanted to be chosen for this role, letters of recommendation from leadership, and more
While these routes are still new (and we'll see if excitement decreases over time), the crews working these flights are ridiculously excited. One flight attendant told me "it's a real honor to be selected for this, I was pinching myself when I finally got the contract."
Every aspect of the passenger experience reflects the genuine enthusiasm and pride that crews have in the experience. And to be clear, this isn't a totally new concept for JetBlue — the airline has long had dedicated Mint business class flight attendants, and they've been the most consistently excellent crews you'll find at any airline in the United States, in my opinion. The London crews are just an even more elevated version of that, if that's possible.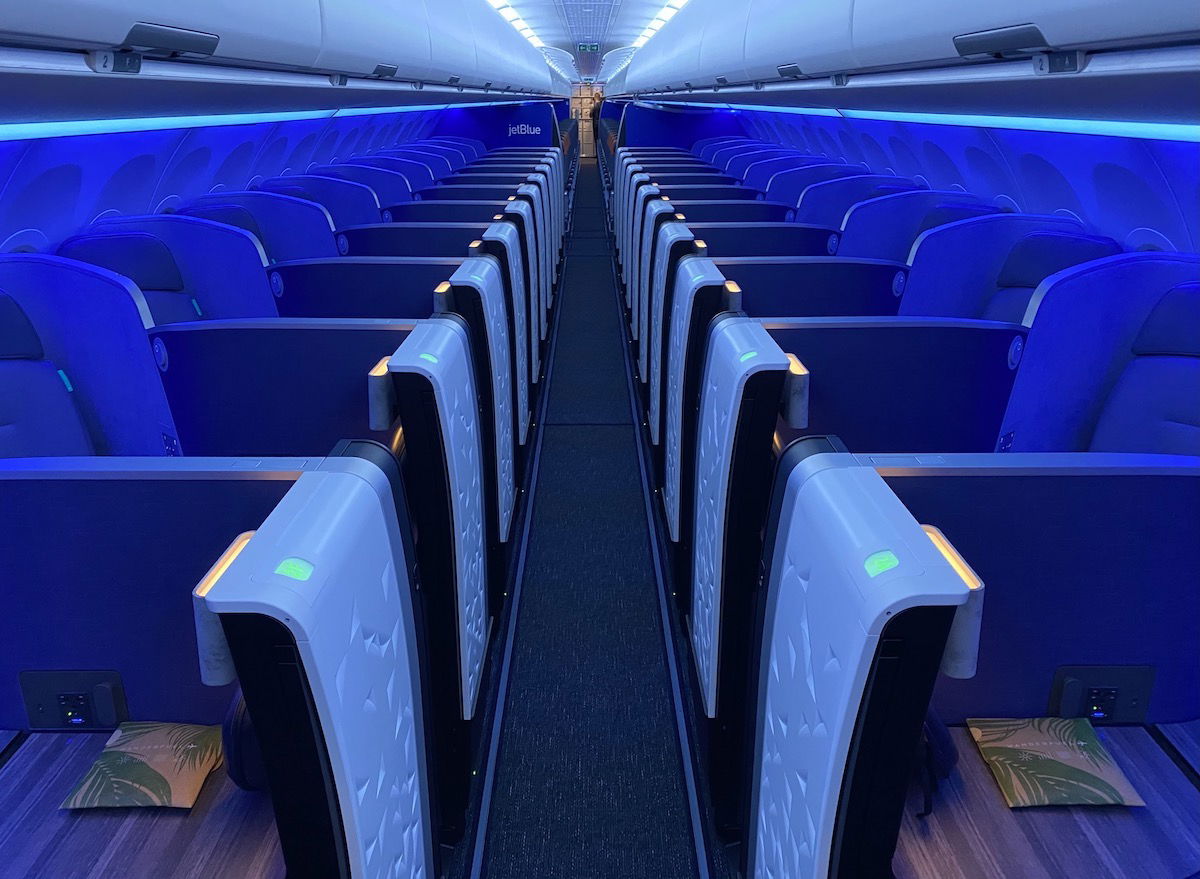 What a novel concept for an airline to:
Recognize on which routes it's most important to put in the most effort
Staff accordingly, with flight attendants who share the company's vision and excitement, and actually want to go out of their way to work these flights
I can't help but compare this to my flight in American Airlines first class from Dallas to Hong Kong just before the pandemic. How does American go about staffing first class on the carrier's most premium route? It's purely based on seniority:
The most senior flight attendants pick this route because they can get a lot of flight hours without being away from home very long
The flight is viewed as being "easy," and that's especially true in first class, where there are at most eight passengers, who for the most part don't have very high service expectations
So yeah, at JetBlue, flight attendants working the most premium cabin on the most premium flight feel honored to be given the opportunity, while at American, flight attendants working the most premium cabin on the most premium flight sometimes seem genuinely inconvenienced by the presence of customers, and view them as self loading freight standing between them and their layover hotel.
Let me once again emphasize that there are some good flight attendants at American as well, but the issue is that it's complete luck of the draw. If they're great it's because they have a good attitude in life and want to be nice, and not because of anything American did to encourage it.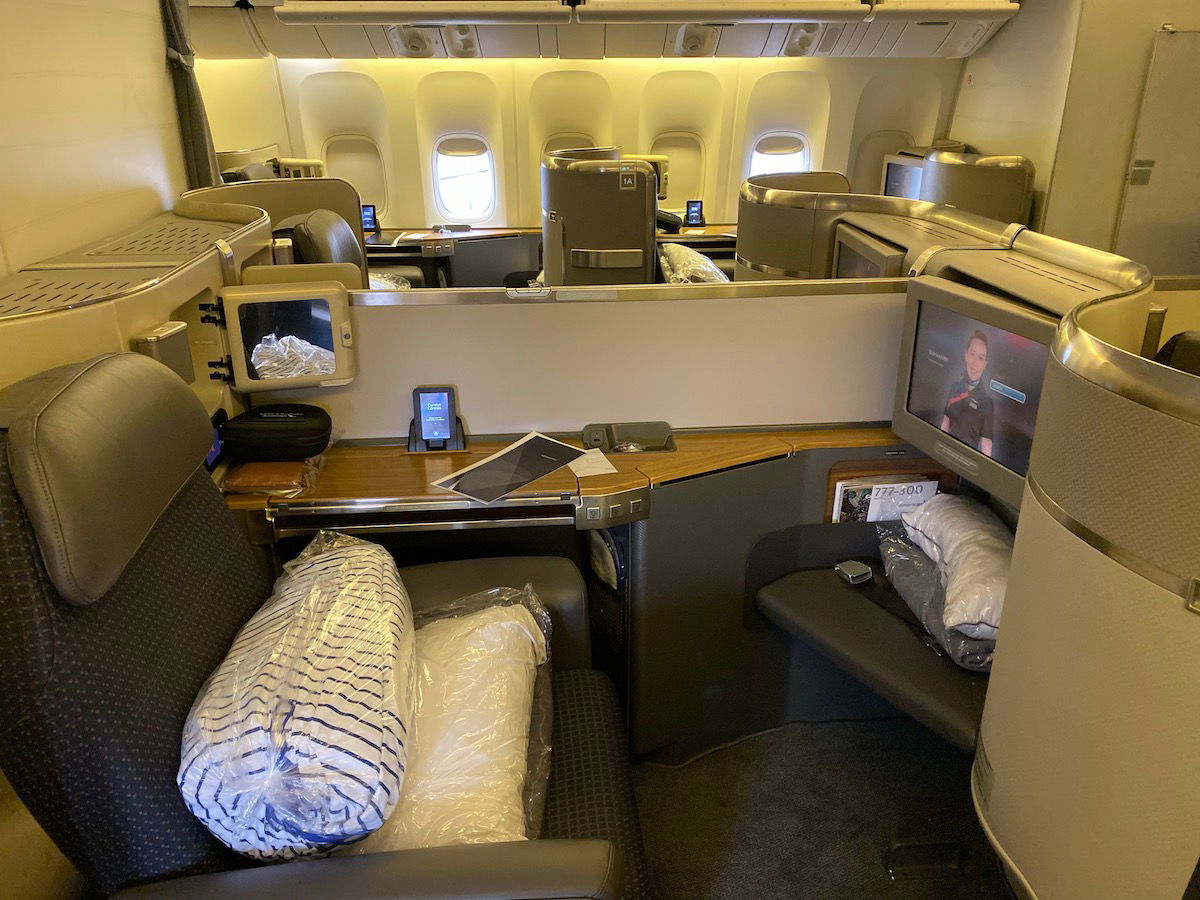 How can JetBlue "get away" with this?
I think a logical question is how JetBlue can "get away" with staffing its most premium cabins and flights with incredible flight attendants (or at least flight attendants who actually want to work there, and who go through the process of applying), given that historically the major US carriers have used a strict seniority based system.
Why don't other airlines do this? Heck, if nothing else, create a super complicated application process, so that flight attendants have to jump through hoops to work these flights, and show some initiative.
I think it's worth noting that up until fairly recently, JetBlue flight attendants haven't been unionized, meaning that there wasn't really an organized group that could object to this.
In 2018, JetBlue's flight attendants voted to unionize, and be represented by the Transport Workers Union. However, in late 2020, JetBlue flight attendants rejected the contract they were offered, and to my knowledge they still don't have a proper union contract.
My hope is that even once JetBlue has a full union contract, the airline will still be able to take its current approach to staffing Mint business class cabins, as well as its London flights. I'm not at all coming at this from an anti-union standpoint, but rather from a practical standpoint — JetBlue's Mint flight attendants are consistently phenomenal, they love their jobs and it shows, and the current system works. While there's a lot that's great about the JetBlue Mint transatlantic experience, the consistently phenomenal service is the single biggest competitive advantage.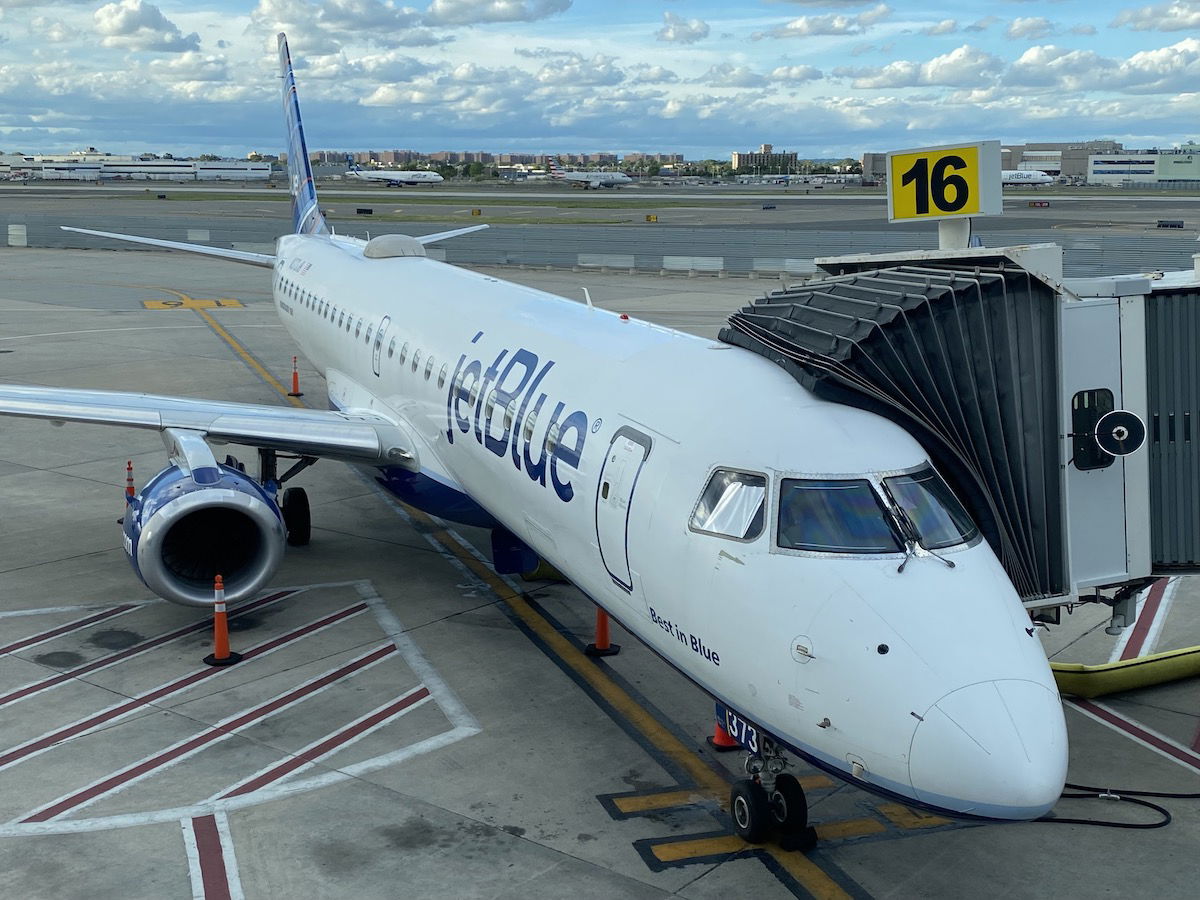 Bottom line
In my experience JetBlue offers the most consistently exceptional service of any US airline in its premium cabins and on premium routes. The airline does this by making flight attendants apply to work in Mint business class or to London, rather than just assigning these flights based on seniority. What an incredibly refreshing concept.
I'd be fascinated to know how the non-Mint crews feel about this, and if this causes problems behind the scenes. JetBlue's system for crewing these flights is the single best thing about this service — I hope it sticks around, and I'd love to see other airlines adopt a similar system (though there's no way that's happening, unfortunately).
If you've flown JetBlue Mint, have you found service to be as consistently excellent as I have? What do you make of JetBlue's approach to crewing these flights?