Woah, I didn't see this one coming! Airbus has really been struggling with selling the A380, as they haven't received very many firm orders for the plane in the past few years. They've even considered stopping production altogether.
While Emirates loves the plane and is basically taking as many as they can get, other airlines aren't finding the A380 quite as practical, instead choosing the Boeing 787 or Airbus A350. After all, there are only so many routes where a 500+ seat plane makes sense. While many airlines can fill 500+ seats, it usually leads to lower yields, given that not all seats can be sold at high fares.
The only new A380 "activity" we've seen lately has been from ANA, which is ordering three A380s. They seem to want to fly these primarily to Hawaii, so I suspect they may be the highest density A380s yet (probably even higher density than Emirates' 615 seat two class A380s). And even ANA didn't really want to buy the A380s, but rather was sort of forced into it because of their deal with Skymark.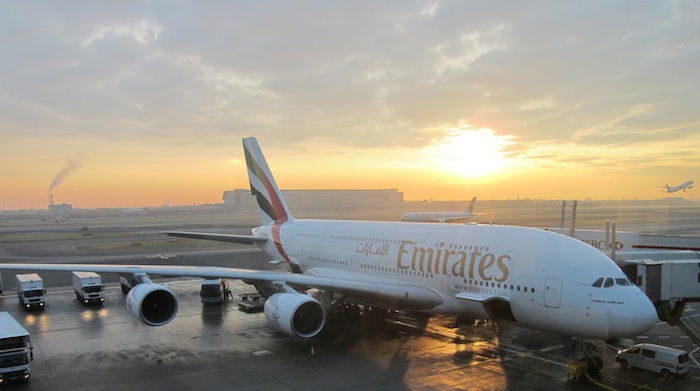 But now there's a new A380 operator on the horizon, and it's one I really didn't see coming.
Iran Air plans on acquiring 127 new planes as part of their fleet renewal program. That includes eight A380s and 16 A350s.
Via CNBC:
Iran has struck a provisional deal with Europe's Airbus to buy eight A-380 superjumbo planes to be delivered from 2019, the deputy transport minister told Reuters on Sunday.

A deal for 127, mainly new, aircraft which it hopes to complete this week also includes 16 A350 jets, Asghar Fakhrieh Kashan, deputy transport minister said in an interview on the sidelines of an aviation conference in Tehran.

Tehran has long said it will need to revamp an aging fleet, hit by a shortage of parts because of trade bans imposed by Washington and other Western powers. Its planes fleet have suffered several fatal crashes in recent years.
All of this news comes after last week's big announcement of sanctions being lifted between Iran and the US/Europe. This was done after international inspectors confirmed the country has in fact dismantled their nuclear program.
Iran Air has an extremely old fleet, as they operate Airbus A300s, A310s, Fokker 100s, and even a 747SP (that last one is downright cool). If they do in fact take delivery of 127 (mostly) new planes, this could translate to one of the most radical fleet transformation programs we've seen.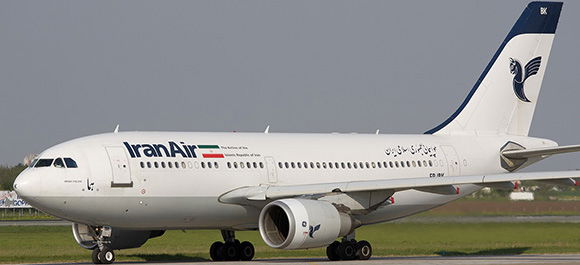 Bottom line
It's great to see Iran Air refresh their fleet, and hopefully have better relations with western countries going forward. I'm curious to see whether the US and Iran can reach an air agreement, as Iran has with many European countries.
If so, I can see Iran Air operating all those A380s between Tehran and Los Angeles. LA isn't nicknamed Tehrangeles for nothing. 😉
I've reviewed the first class products on every A380 operator out there — including Air France, Asiana, British Airways, China Southern, Emirates, Etihad Airways, Korean Air, Lufthansa, Malaysia Airlines, Qantas, Qatar Airways, Singapore Airlines, and Thai Airways — and I'd love to eventually add Iran Air to that list. For that matter, I've always wanted to visit Iran, though I'll probably wait a bit longer till I do that.
Are you surprised to see Iran Air order A380s, and would you consider trying out their A380 when it goes into service?