Skymark Airlines is the Japanese low cost carrier which has been in bankruptcy since early this year.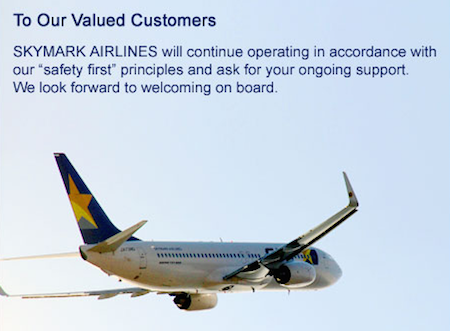 There were two major bidders for Skymark — ANA (Japan's largest airline), as well as Intrepid Aviation (an aircraft leasing company), which was backed by Delta. In the end, ANA won by a large margin.
Via ZipanguFlyer:
With U.S.-based lessor Intrepid claiming 38% of Skymark's debt, the decisions of Airbus, Rolls-Royce, and CIT Aerospace, accounting for 29%, 16%, and 14%, respectively, had been crucial. The Delta/Intrepid proposal was poised to win in terms of the proportion of liabilities as the three had opposed ANA involvement. However, reportedly, in the final days before the vote, ANA etched in a deal with Airbus and Rolls-Royce to acquire some, if not all of Skymark's canceled A380s, powered by Rolls-Royce Trent 900 engines, and also promised CIT Aerospace that they would lease aircraft from them in the future, prompting the three to support ANA. With most of the 197 creditors being smaller domestic companies having businesses with ANA, the number of creditors was ANA's to win from the first place.
So there are two especially interesting things to note here.
First of all, with this change, ANA and JAL will control 97% of the domestic Japanese market, which is huge. They're basically reverting to a duopoly.
Second of all, from the perspective of someone who is A380 obsessed (I've flown the A380s of Air France, Asiana Airlines, British Airways, China Southern, Emirates, Etihad Airways, Korean Air, Lufthansa, Malaysia Airlines, Qantas, Qatar Airways, Singapore Airlines, and Thai Airways), possibly the most interesting part is that ANA will be taking over Skymark's A380s. Two Skymark A380s are presently sitting at the Airbus factory collecting dust, and they had a total of six of them on order.
Ultimately ANA probably bought Skymark because they wanted their Haneda Airport slots and also wanted to eliminate competition in the domestic Japanese market. So agreeing to take over the A380s was simply a cost of achieving that, given that Airbus had a big part in deciding who takes over Skymark.
What remains to be seen is what ANA will actually do with the Skymark A380s. ANA could:
Take delivery of the two that have already been manufactured, and try to find a way to cancel the rest of the orders
Fly them in their fleet, either for domestic operations in a highly dense configuration, or for longhaul operations
Lease them to another airline as a means of offloading them (there have been repeated rumors of Turkish being interested in A380s)
In general I just don't see how A380s make sense for ANA, based on their route network. ANA's domestic 777s already have more than 500 seats, so if they were to use A380s for domestic flights, I can't even begin to imagine how many seats those planes would have.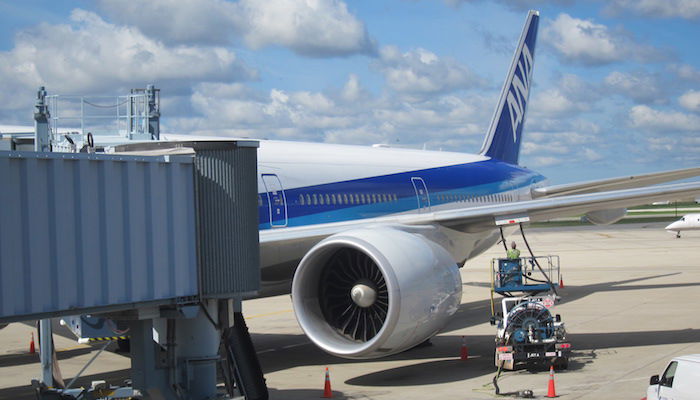 Meanwhile ANA's longhaul 777s have just over 200 seats, making them among the least densely configured 777s out there. ANA has a very limited number of longhaul routes with more than once daily service, so putting an A380 on most routes would more than double capacity and likely sharply decrease yields.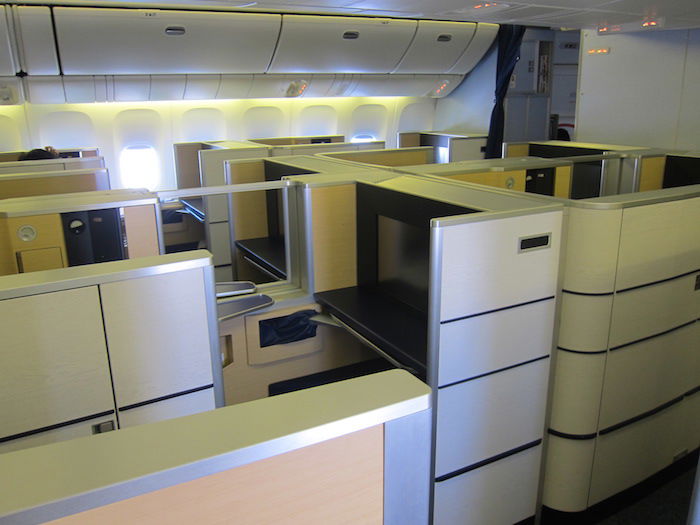 Bottom line
This is an interesting deal, one which most certainly isn't good for consumers, as the domestic Japanese market once again turns into a near duopoly. I'm still curious to see what happens with the A380s, though, which just seem to be a cost of making this deal happen.
What do you think — will ANA fly Skymark's A380s, or will they try to sell them/lease them to another airline?
(Tip of the hat to View from the Wing)