While I love the A380 from a passenger comfort standpoint, the plane hasn't been performing well for Airbus, and is at risk of being a huge money loser for them. Airbus has been pondering discontinuing A380 production, given the lack of new orders for the plane.
A380 works great for Emirates, but other than that airlines don't really seem delighted by the plane. At least they're not placing any extra orders, which is what counts.
Why isn't there more demand for the A380, despite demand for travel constantly being on the rise? It comes down to there being smaller planes out there which are also more efficient, like the Airbus A350 and Boeing 787. These planes have low operating costs and much lower capacity, allowing airlines to offer more frequencies and also better manage yields.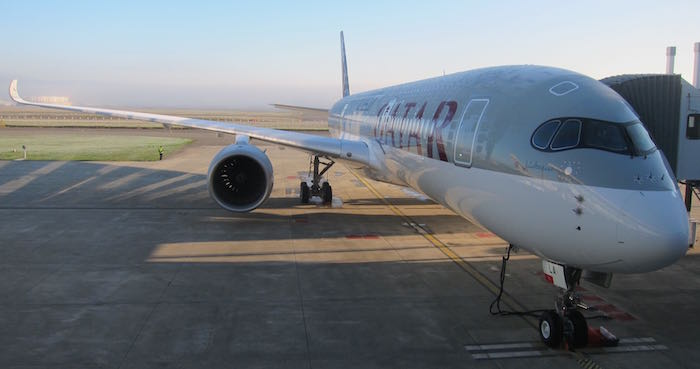 Qatar Airways A350
The sad thing about A380 production potentially ending is that the plane definitely could have a bright future, but it may just be 10-20 years ahead of its time. International travel will get to the point where there will be consistent demand for 500+ seat planes as airport congestion continues to get worse, but it's just not quite there yet.
Speaking of the lack of A380 orders, there's finally some slightly good news for Airbus. Japanese Airline All Nippon Airways (ANA) has just placed an order for three A380s, which they should take delivery of in 2018. Via Nikkei:
ANA Holdings will order three Airbus A380s as it seeks to expand international service amid a peaking market for domestic flights.

The deal, worth around 150 billion yen ($1.23 billion) based on the market price, would make ANA the first Japanese airline to add the superjumbos to its fleet. The planes are to be introduced in fiscal 2018 in routes to Hawaii and elsewhere.
Ordering A380s for the purpose of flying them to Hawaii? That's a first among A380 operators. While Honolulu is a huge vacation market for Japanese tourists, it sure sounds like they're going for a high density configuration.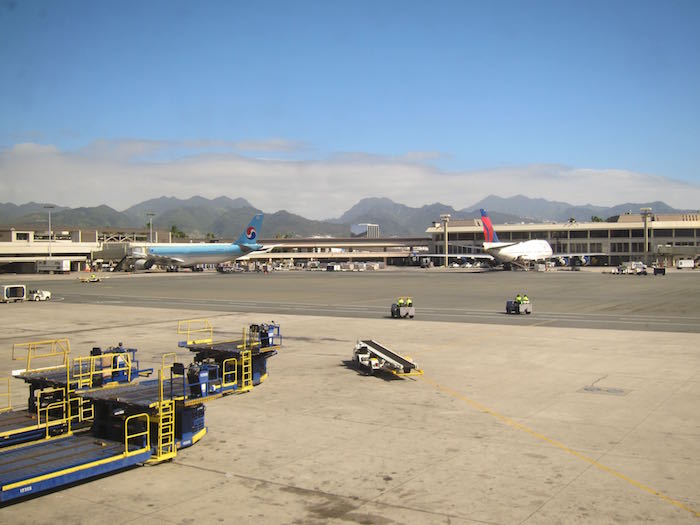 Could Honolulu Airport see the whale jet in a few years?
Perhaps even denser than Emirates' new two cabin A380s, which seat 615 people. If they are truly just going for a high density configuration, I'm surprised they wouldn't instead reconfigure a 777-300ER into a high density configuration. After all, there are some 777s out there with 400+ seats.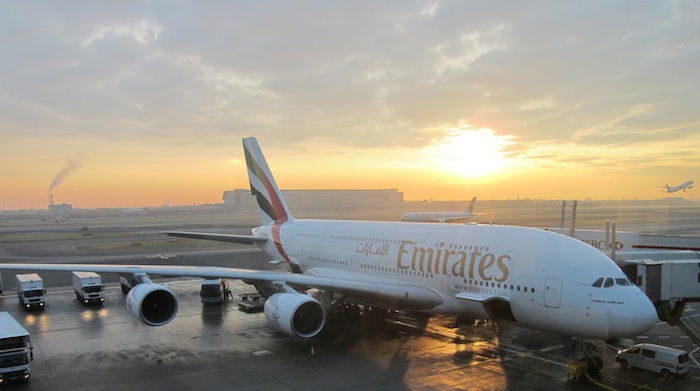 Emirates now operates some two cabin A380s with 615 seats
Clearly there's more to this deal. Back in August I wrote about the speculation of ANA ordering some A380s. That's because Skymark (which had ordered some A380s) went bankrupt earlier in the year, and ANA was competing to buy them, primarily because they wanted their slots at Tokyo Haneda.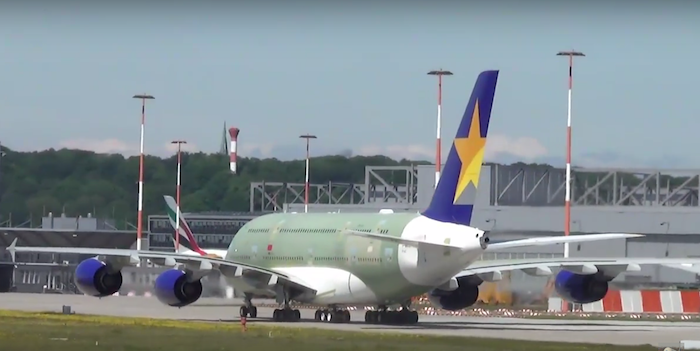 Former Skymark A380
Airbus was one of their creditors, so something tells me this might have been part of the overall deal which gave ANA the edge in wining the Skymark bid.
Bottom line
Having flown the A380s of every airline which operates the plane, I'm excited to eventually have a new airline to try. However, it sure sounds like this will be a high density configuration aircraft. For that matter the order is a bit weird — they're buying just three of them and plan to operate them to a leisure destination, which sort of defies what most other A380 operators have done up until now.
So I'm guessing this is part of a larger deal they had with Airbus in regards to Skymark, which would make a lot more sense.
What do you make of ANA buying three A380s and using them for Hawaii flights?