From a passenger comfort standpoint, the Airbus A380 is my favorite plane in the sky. I've reviewed first class on every airline that operates the A380, and for the most part the experience is simply incomparable.
If you haven't yet read them, check out my reviews of A380 first class on Air France, Asiana, British Airways, China Southern, Emirates, Korean Air, Lufthansa, Malaysia Airlines, Qantas, Qatar Airways, Singapore Airlines, and Thai Airways.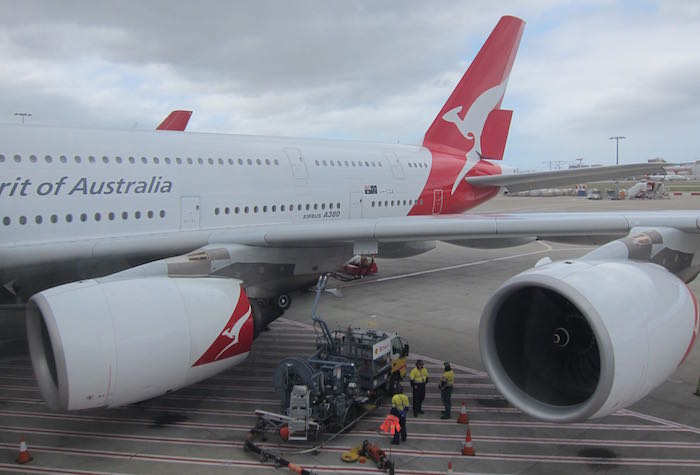 Qantas Airbus A380
The A380 is by far the quietest commercial aircraft in service, and also has some awesome amenities that most other planes don't, from showers to onboard bars to double beds and fully enclosed suites.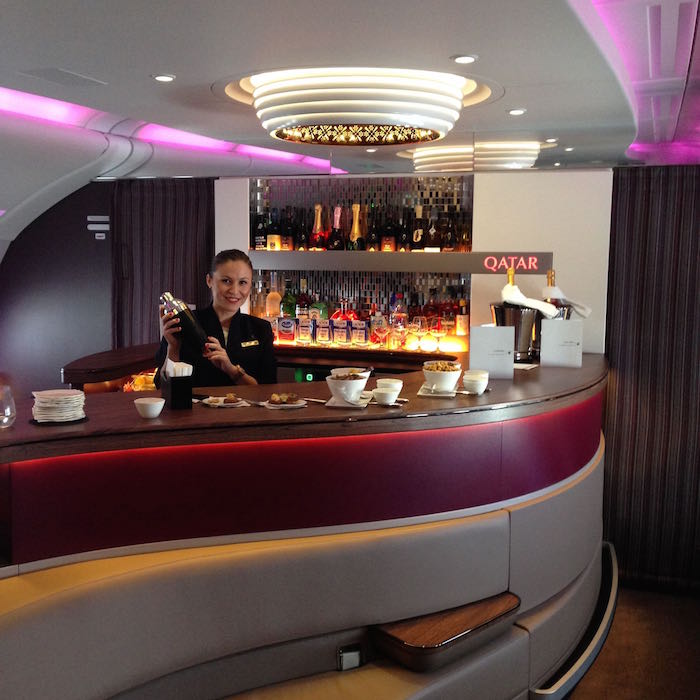 Qatar Airways Airbus A380
However, it looks like the Airbus A380's days may be numbered. It looks like by next year Airbus will have to decide whether they want to discontinue production of the A380 around 2018, or whether they want to invest an extra two billion Euros in the aircraft, without any guarantee of future return.
Via Bloomberg:
Airbus Group NV raised the prospect of discontinuing its A380 superjumbo as soon as 2018, the first admission that it may have misjudged the market for the double-decker after failing to find a single airline buyer this year.

While Airbus will break even on the plane in 2015, 2016 and 2017, that outlook doesn't hold for 2018, forcing the company to either offer new engines to make the A380 more attractive or discontinue the program, Chief Financial Officer Harald Wilhelm told investors at a meeting in London today.

In its seventh year in operation, the aircraft that cost $25 billion to develop threatens to become a costly misstep. While popular with travelers, most carriers prefer smaller twin-jet models that are more fuel efficient and can access more airports. Emirates is the only stand-out sponsor, having ordered 140 units, while other airlines have either backed off or are struggling to fill the two decks of the jumbo.

…

"Airbus will be obliged to make a decision one way or the other in 2015," said Yan Derocles, an analyst at Oddo Securities in Paris, who estimates an engine upgrade may cost Airbus 2 billion euros ($2.47 billion) because of work required on the wing.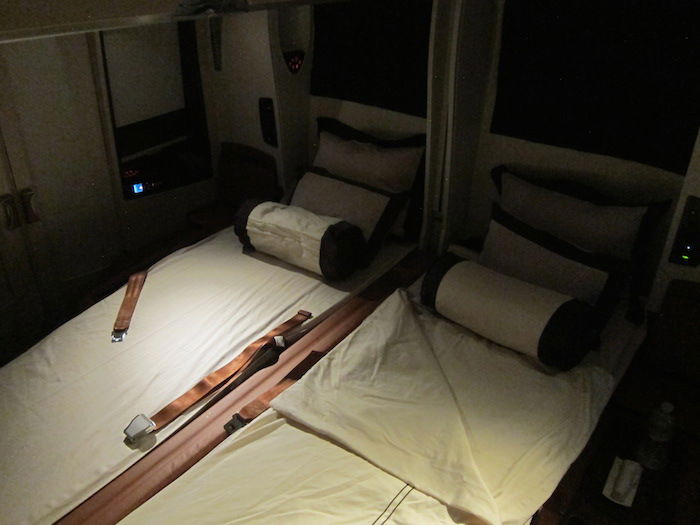 Singapore Airlines A380
The A380 doesn't offer a unique value proposition for the airlines
As much as I love flying the A380, it's no surprise that the plane isn't doing very well.
On a per passenger basis there are much more fuel efficient widebody twin-engine aircraft which have a similar range. From an airline's perspective, why would they pay more to have less flexibility?
Not only does the 787 have a lower per passenger operating cost, but it allows airlines to fly in markets where a 500+ seat plane might not be able to succeed. It's much easier to maximize yields on a plane with ~200 seats than in a plane with ~500 seats.
So while we like it as customers, that's sort of where the benefits end.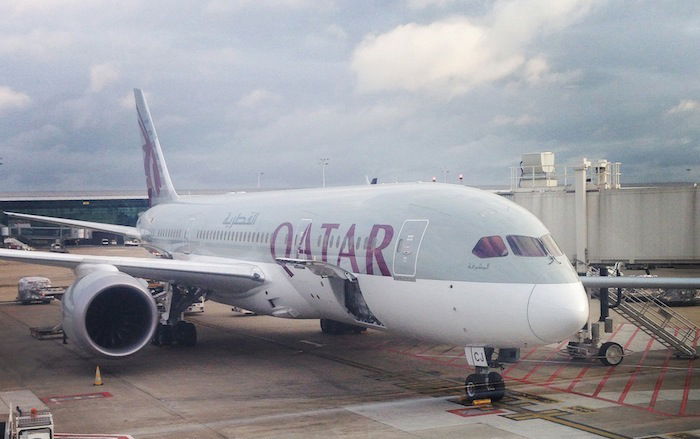 Qatar Airways 787
Why Emirates is angry about this
The one airline which can't get enough of the A380 is Emirates, as they have a total of 140 of them ordered, which represents about 40% of the total A380s on order. Their CEO, Tim Clark, is miffed at the prospect of the plane being discontinued. Via CNN Money:
"We are on the hook for this plane," said Emirates President Tim Clark. "I get pretty miffed when we have put so much at stake," he told Reuters.
And Emirates' frustration at the prospect of the plane being discontinued is well founded. If the plane is discontinued rather than improved, they won't have anything to replace it with, and there aren't really any comparable plans in development.
The reason the A380 works so well for Emirates is because their business model centers around offering passengers one stop service between major cities in the world that can't typically be reached nonstop, via Dubai. They largely operate in super-mega-ultra-dense markets.
For example, Emirates operates eight flights a day between Dubai and London, six of which are operated by A380s. Heathrow is heavily slot restricted, so if it weren't for the A380 they couldn't fly nearly as many passengers between the two cities.
Similarly, they operate two nonstop A380 flights every day between Dubai and Sydney, one A380 flight with their joint venture partner Qantas, and one 777-300ER one-stop flight going via Bangkok. The same is true for Melbourne.
But Emirates is unique. Really unique. And that model doesn't work for most other airlines, as they don't operate a handful of whalejets in a single market each day.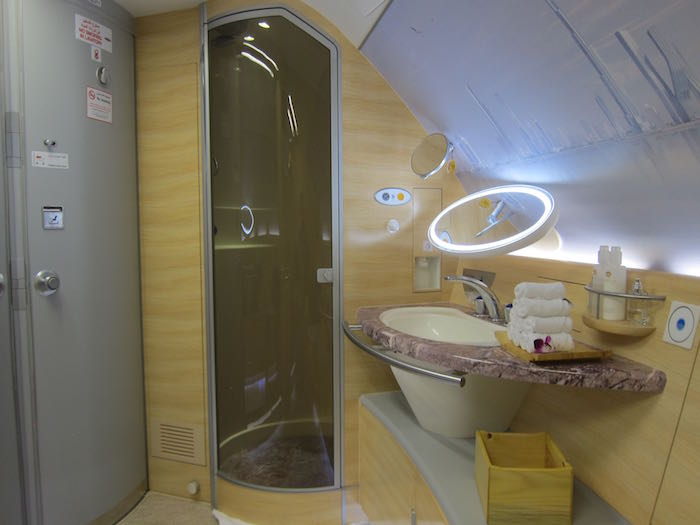 Emirates A380
Bottom line
As much as the thought pains me, my money is on A380 production being discontinued in 2018. (Update: A380 production was ultimately discontinued, with Airbus claiming the A380 program was a success, despite billion-dollar losses).
While Emirates can't get enough of them, it doesn't really seem like any other airline is thrilled with them, as it stands.
What do you think? Are the A380's days numbered?