In August 2021, JetBlue launched transatlantic flights using Airbus A321LRs. Up until now, the airline has exclusively flown to London (out of Boston and New York), and then in June 2023, the airline will launch flights to Paris (initially out of New York).
We've known that JetBlue wants to add flights to Amsterdam as its third European destination, but the airline hasn't been able to secure slots to do so. That has finally changed, with several major catches.
JetBlue's challenges securing Amsterdam slots
For several months now, JetBlue has been pursuing launching nonstop flights from both Boston and New York to Amsterdam. The airline wants to serve each route daily using Airbus A321LRs. Unfortunately up until recently, JetBlue has been unable to secure slots for Amsterdam's Schiphol Airport, so in mid-February JetBlue sought the help of the Department of Transportation (DOT):
In September 2022, JetBlue requested Aeroflot's slots for the airport, given that the airline can no longer fly to the European Union; however, the airport removed those slots altogether, rather than allocating them to another airline
More recently, JetBlue requested Flybe's slots (as the airline ceased operations), but was initially also denied for that
As part of a green initiative, the Dutch government is reducing landing slots at the airport in the long run, as the country is hoping to shrink its biggest hub airport
Several weeks back, JetBlue requested that the DOT force KLM to give up some slots in order to make JetBlue's service possible. The argument was that the Delta and KLM joint venture currently offers the only service from Boston and New York to Amsterdam, so more competition is needed to lower fares. JetBlue essentially wanted the DOT to challenge the antitrust authority that the two airlines have as part of their joint venture, arguing it's bad for consumers.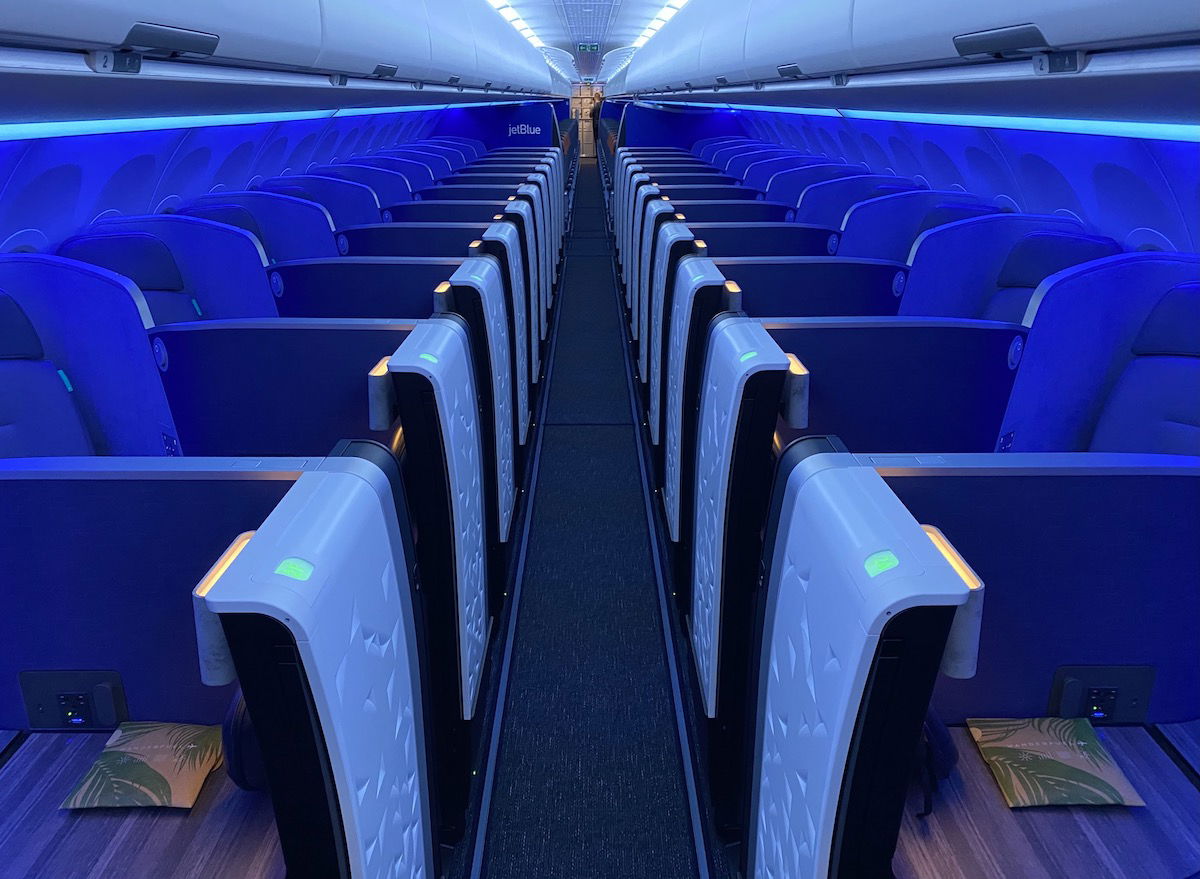 Amsterdam grants JetBlue slots, with a catch
There's some good news for JetBlue — per regulatory filings with the Department of Transportation, JetBlue has been granted slots for Amsterdam Schiphol Airport. Specifically, the airline has been granted slots from Flybe, which went out of business. Unfortunately that's the extent of the good news for JetBlue:
The airline has only been granted these slots for the summer 2023 airline schedule, which runs from late March until late October 2023; in other words, the airline could launch these flights within weeks
There are no assurances that JetBlue would be able to maintain these slots for the winter schedule, or for the next summer schedule, and obviously the economics are challenging of only being able to launch a route for several months
The slot times that JetBlue has been given are undesirable and variable, which makes it impossible to maintain a consistent and attractive schedule for consumers
While JetBlue was of course hoping to be granted slots, the airline likely doesn't have the aircraft required to actually operate this service starting in the very near future, given JetBlue's Airbus A321LR delivery timeline
We'll see if JetBlue somehow ends up launching flights to Amsterdam in the coming weeks, or if it chooses not to use these slots. In the meantime, the airline is continuing to pursue its complaint with the DOT, in hopes of being able to secure permanent slots from Delta and KLM.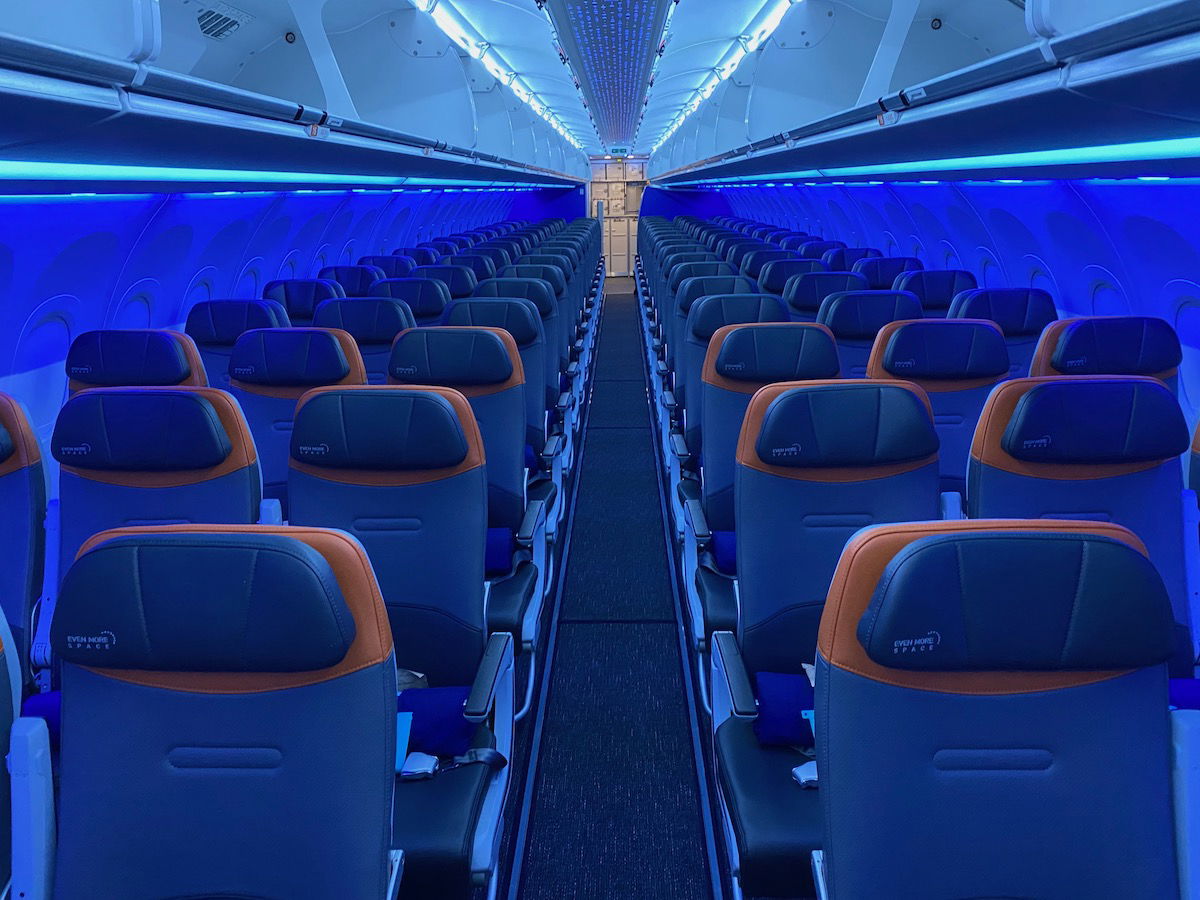 JetBlue's challenging road to growth in Europe
JetBlue has ordered 14 Airbus A321LRs, specifically to be able to operate flights from Boston and New York to Europe. This was a bold move, as it's always hard for a new challenger to come into a market with established players and be successful.
But JetBlue's even bigger challenge has proven to be securing slots for European airports, given how many of them are slot restricted. There are only so many European destinations that JetBlue can fly to profitably year-round out of the Northeast, and many of those airports are slot restricted.
So JetBlue's strategy in being able to offer this service has largely been to beg for slots — in some cases JetBlue is requesting that competitors be forced to give up slots, while in other cases the airline is claiming it should receive available slots over competitors.
JetBlue has had fairly good luck with this strategy so far, slowly but surely securing both Heathrow and Gatwick slots. Now we're seeing the airline have limited luck with this in Amsterdam. The airline really is having to take a "foot in the door" approach in each case, taking temporary slots, and hoping to make them something more permanent.
I can appreciate JetBlue's argument about how competition is good for consumers. That being said, I'd say a strong argument could be made that it would be in the better interest of consumers to grant additional slots to airlines operating larger aircraft, since that would add more capacity to markets. Is a JetBlue flight really better for competition than another airline operating a flight with twice as many seats?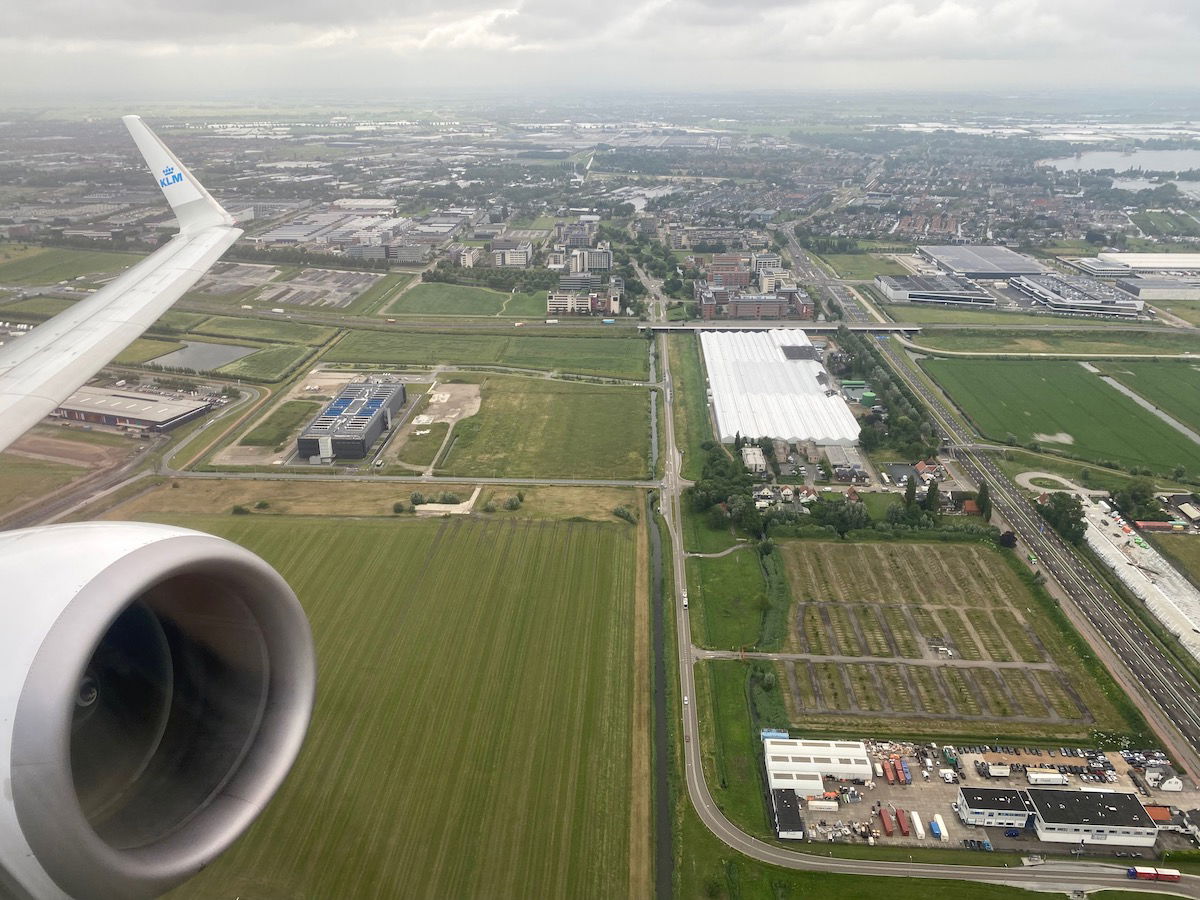 Bottom line
After trying for months, JetBlue has finally secured slots for Amsterdam Schiphol Airport. Up until now the airline hasn't been able to secure slots, given the strict flight cap in place at Schiphol Airport, which will be further reduced over time.
JetBlue's luck has finally changed, as the airline has secured some slots from now defunct Flybe. The catch is that these are temporary slots for the summer 2023 season, and there are no assurances that slots will be granted beyond then. Furthermore, the slot timings aren't great, and I can't imagine JetBlue has the aircraft available to immediately start operating this service.
In the meantime, JetBlue is continuing to ask the DOT to force competitors to give up some slots in Amsterdam so that it can add service there permanently, in the name of competition. I'm curious if JetBlue has any luck.
What do you make of JetBlue's Amsterdam struggles?