RIP Hyatt Gold Passport, and welcome World of Hyatt. Overnight Hyatt has changed a lot of aspects of their loyalty program, which we first found out about a few months ago.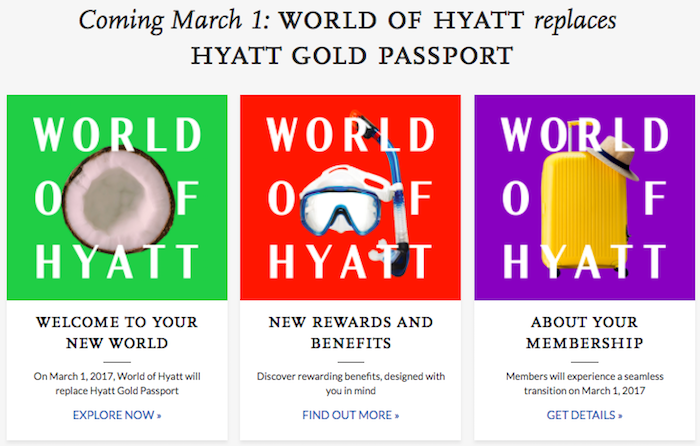 I tried to log into my World of Hyatt account first thing this morning, though they were having "technical difficulties" (I assume related to the transition). Now I've finally been able to log into my World of Hyatt account, where I can see my Globalist status reflected.
The most exciting part of checking my account was the "My Awards" section:
All Globalist members are getting a free night valid at any Hyatt hotel in the world, which has to be redeemed by February 27, 2018
All Globalist members should see four confirmed suite night awards in their account, each of which can be used to confirm a suite at the time of booking for a stay of up to seven nights by February 27, 2018; the great thing is that these are now valid on free night redemptions, while they weren't previously
As a longtime Hyatt loyalist and Diamond member, I'm still somewhat conflicted about the new program.
On the plus side, Globalist members:
Get unlimited suite upgrades subject to availability at check-in
Can now redeem suite night awards on free night redemptions
Get free parking on free night award stays at all properties
Don't have to pay resort fees
Receive a Category 1-4 free night when qualifying for Explorist status, and a Category 1-7 free night when qualifying for Globalist status (though they have to be redeemed within 120 days of when they're issued)
Receive incremental rewards for over qualifying — when passing 70, 80, 90, and 100 nights in a year, Globalist members will have the choice between 10,000 bonus points or a further confirmed suite upgrade; for 100+ night Globalist members, that's an extra 40,000 points or four confirmed suite upgrades per year

Globalist members receive unlimited suite upgrades, subject to availability
But it's not all great news:
Globalist status requires 60 nights or 100,000 base points (or 55 nights to requalify, which doesn't include this year), rather than the 25 stays or 50 nights required for Diamond
Globalist members don't receive the 500-1,000 point welcome amenity that Diamond members used to receive, which can add up if you were a Diamond member who made a lot of stays
Globalist members no longer receive breakfast for up to four adults, but rather receive breakfast for two adults and two children, though each individual hotel can decide what age constitutes a child

Globalist members don't receive a welcome amenity
Bottom line
With World of Hyatt now "live," I'm happy to see the four confirmed suite upgrades and free night for any property in the world in my account. I think the biggest question now is how individual hotels handle the unlimited complimentary suite upgrades. Will they actually offer them proactively, will it be a fight, or what?
Interesting times ahead…