This is one of the worst severe turbulence cases we've seen in quite some time…
Honolulu-bound Hawaiian A330 encounters severe turbulence
This incident happened on Sunday, December 18, 2022, on Hawaiian Airlines flight HA35 from Phoenix (PHX) to Honolulu (HNL). The 6hr28min flight was operated by a roughly nine-year-old Airbus A330-200 with the registration code N393HA, and was carrying 278 passengers and 10 crew members.
Roughly 30 minutes before landing in Honolulu, while cruising at 36,000 feet, the plane encountered some severe turbulence, which caused several people to fly out of their seats and hit the ceiling of the plane. This happened right around the time the plane was starting its descent.
In total, 36 people were injured, including 11 serious injuries. Three of the injured people were flight attendants. This incident triggered a "mass casualty emergency," whereby dozens of firefighters, paramedics, and other emergency personnel, met the aircraft, after it landed at around 10:50AM at gate 10A.
Paramedics and emergency medical technicians treatment patients, ranging in age from 14 months to adult. Injuries included everything from head injuries, to cuts, to bruises, to loss of consciousness. A total of 20 people were taken to emergency rooms. Of the 11 serious injuries, nine were in stable condition.
While air pockets are common, this was an extreme case, as you can guess based on the number of injuries.
One passenger says there were two "intense" drops of altitude, and one was so strong that her boyfriend's water bottle flew into the ceiling and cracked it. WOW. Another passenger says her mother was sitting during the incident, but hit the ceiling, as she "hadn't had a chance to buckle her seatbelt."
This is a good reminder to always wear your seatbelt
Aviation is obviously an incredibly safe form of transportation, so we often forget the simplest way we can protect ourselves when flying, which is to wear our seatbelts. While there was no advance warning of the severe turbulence, the fasten seatbelt sign was on at the time of the incident, as the flight was starting its descent.
As you may have guessed, those injured worst all didn't have their seatbelts on. If you're buckled in, your only real risk is another object becoming airborne and hitting you while seated. Meanwhile if you're not buckled in, you could become that object flying through the cabin.
You never know when severe turbulence could occur, and wearing your seatbelt on a plane isn't exactly uncomfortable. In fairness, even though severe turbulence isn't totally rare, it is uncommon to have this many injuries on a flight.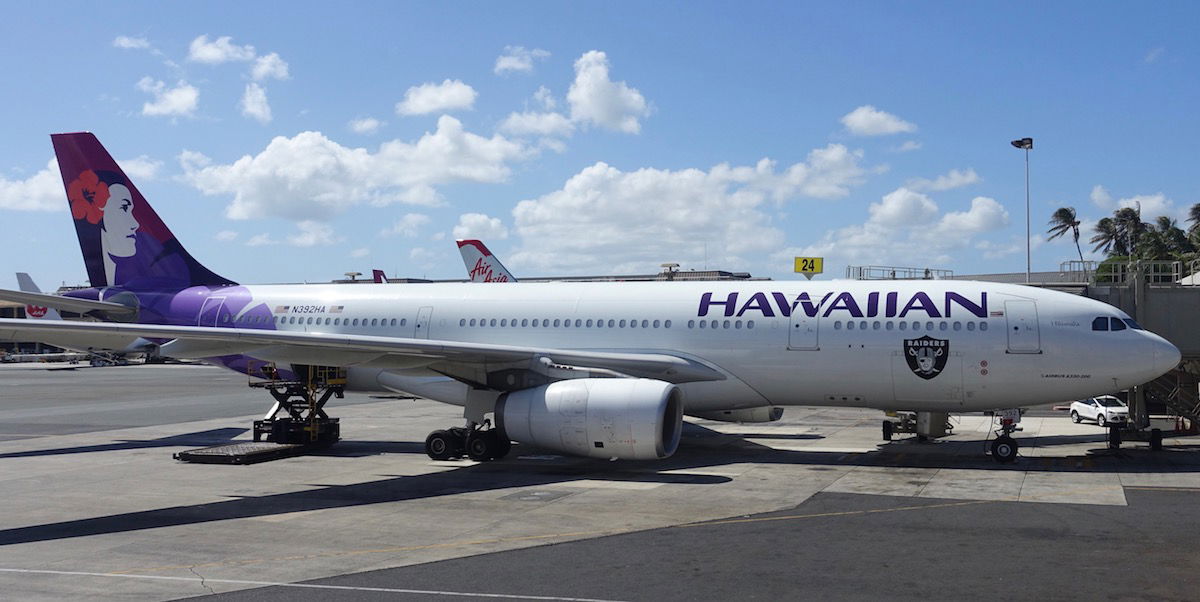 Bottom line
Dozens of passengers were injured after a Honolulu-bound Hawaiian Airlines flight encountered severe turbulence around 30 minutes before landing. The turbulence was so bad that those who didn't have their seatbelts fastened were lifted out of their seats, with some hitting the ceiling.
While this is one of the worst severe turbulence incidents we've heard of in quite some time, I suppose it could have still been much worse.
What do you make this Hawaiian Airlines severe turbulence incident?