---
We had a fairly short layover in Honolulu. It was supposed to be just under two hours, though our inbound flight was about 35 minutes late, so we ended up having about an 80 minute connection. I've never flown inter-island out of Honolulu Airport before, so I had no sense of how long the walk would be. As a result, we decided to head straight in the direction of our departure gate, #49.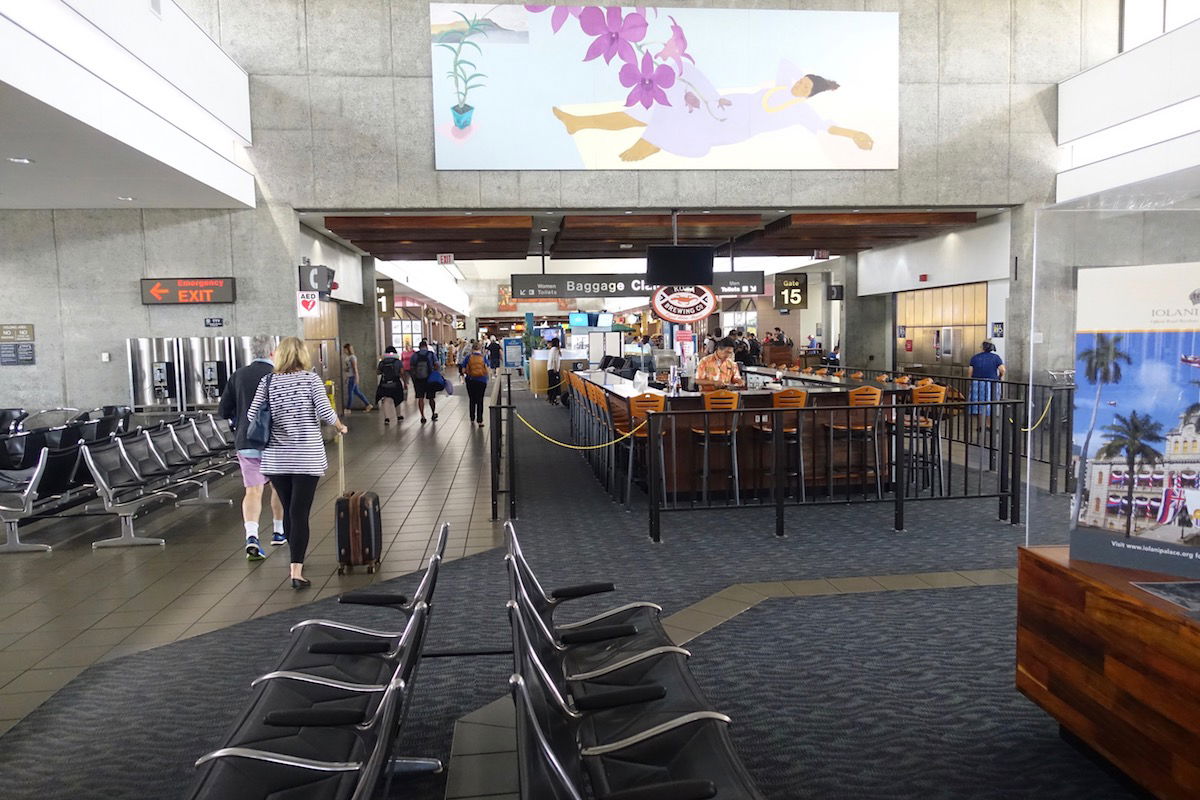 Honolulu Airport airside terminal
While Honolulu Airport feels fabulously past its prime, I love the fact that much of it is open air, that there are beautiful outdoor gardens, and that it affords incredible views of the tarmac. Our walk to the inter-island terminal took us in this direction.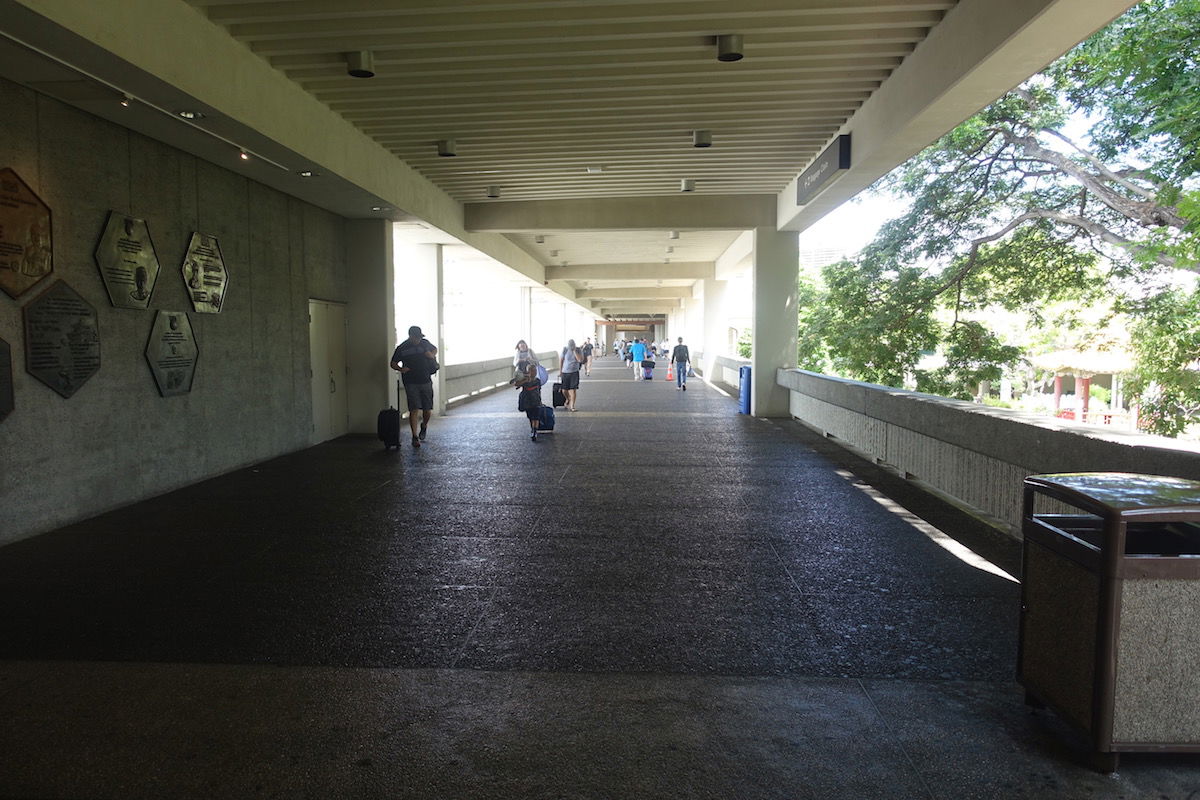 Fresh air at Honolulu Airport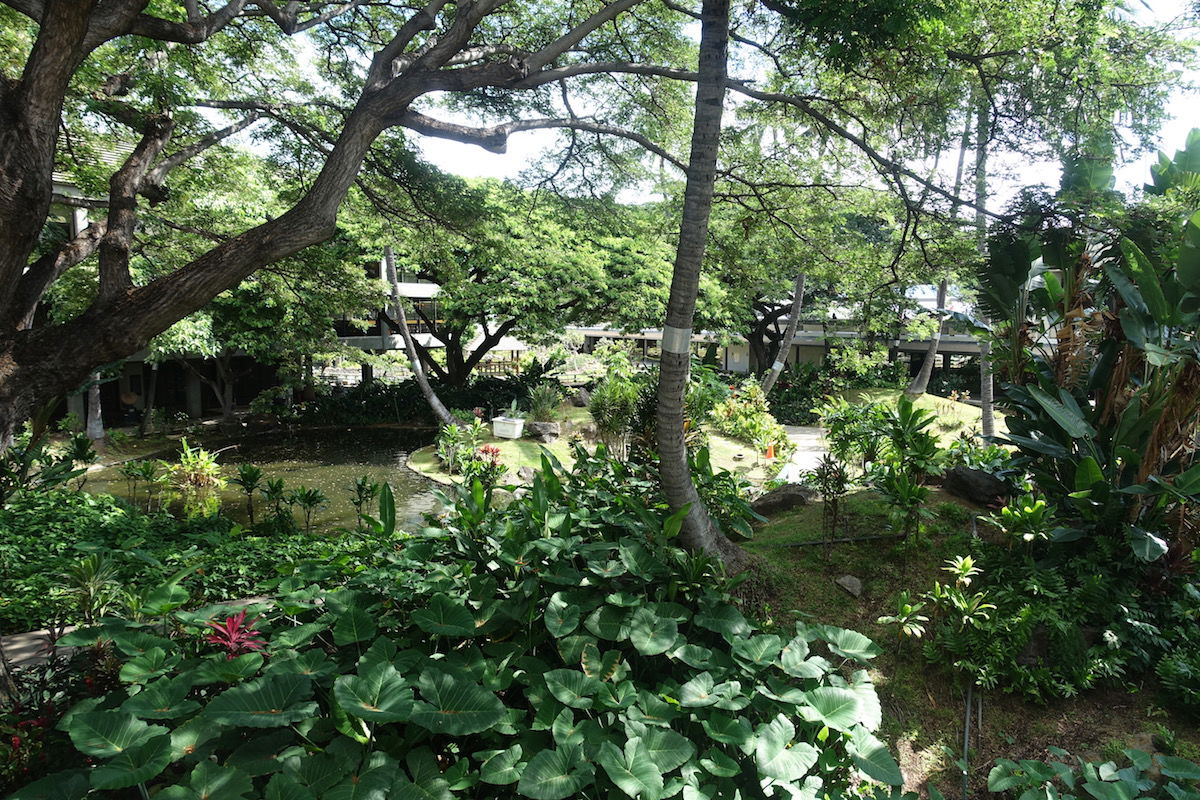 Honolulu Airport garden
There was a Japan Airlines 767…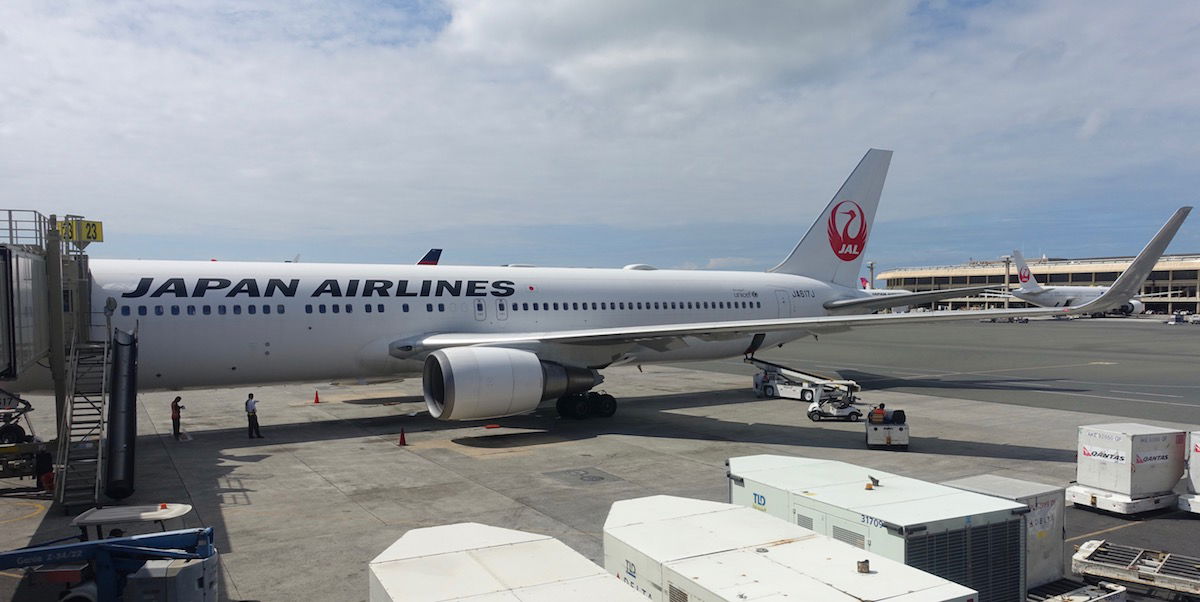 Japan Airlines 767 Honolulu Airport
A Japan Airlines 777…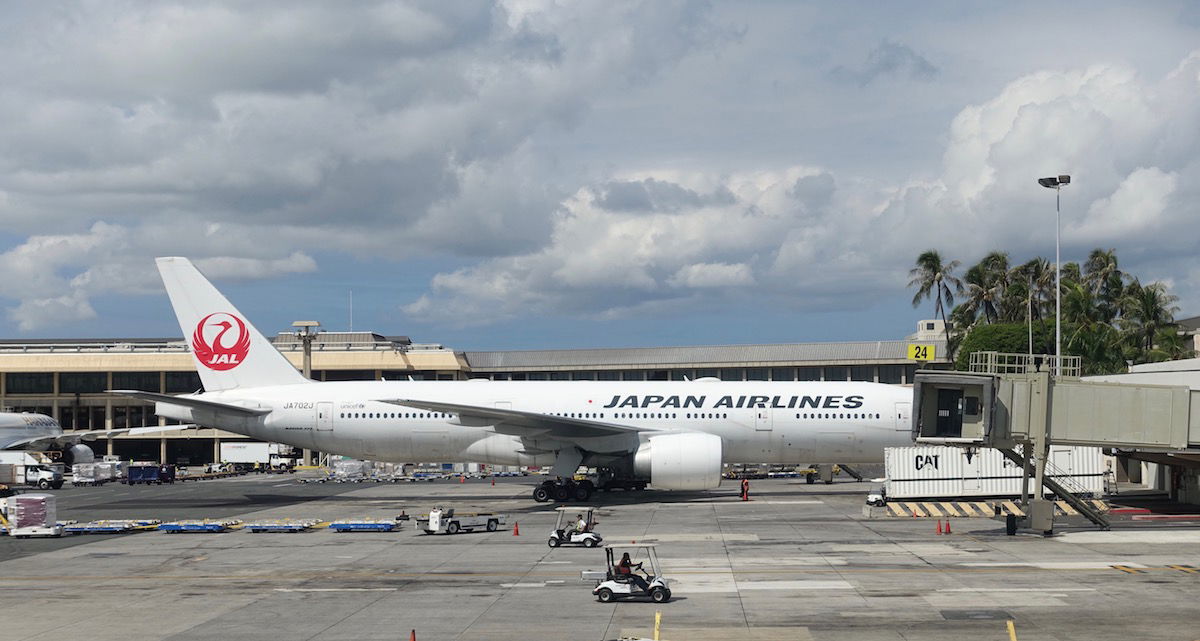 Japan Airlines 777 Honolulu Airport
Two more Japan Airlines 777s…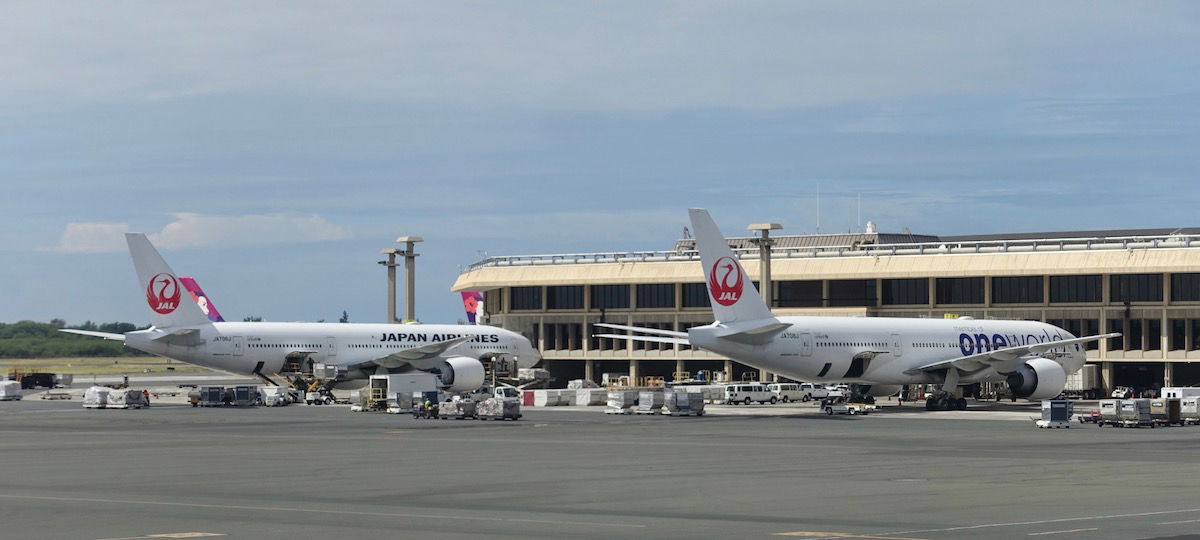 Japan Airlines 777s Honolulu Airport
And another Japan Airlines 777 just pulling in.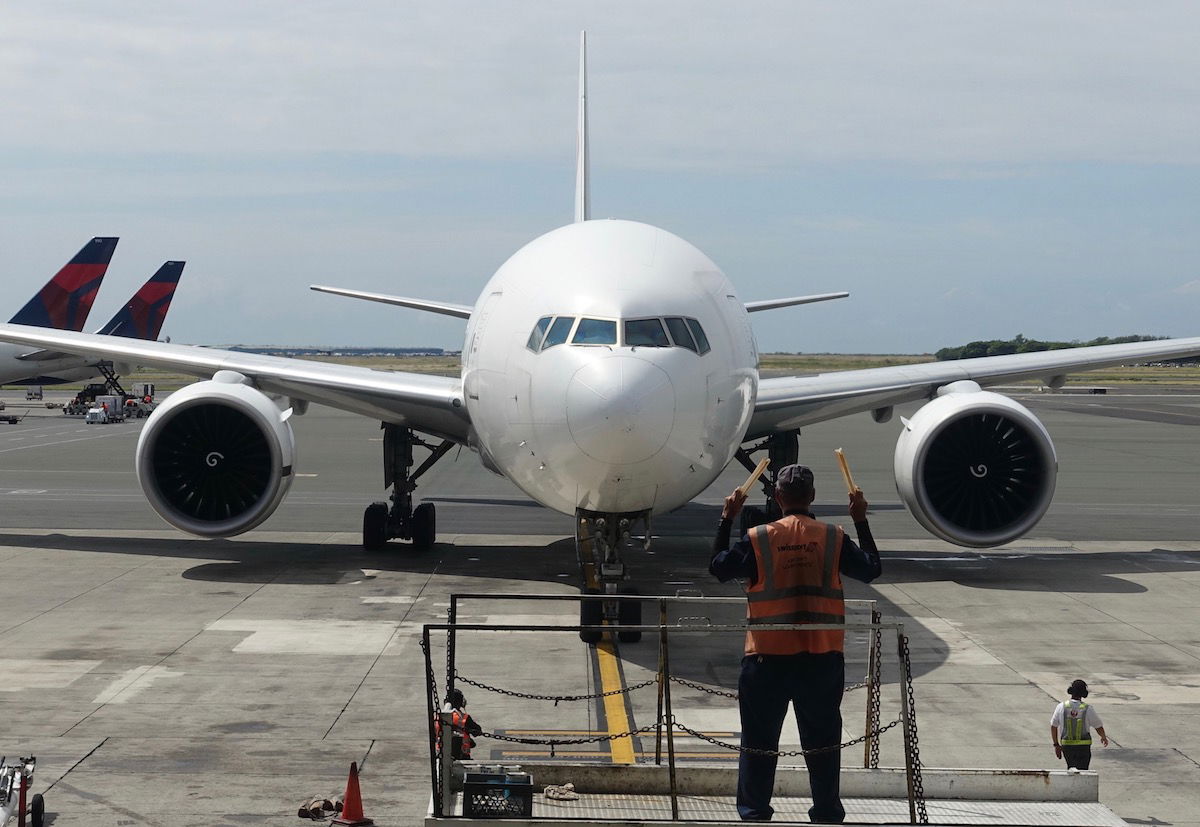 Japan Airlines 777 Honolulu Airport
Seriously, are we at Tokyo Narita Airport or in Honolulu? I guess this shouldn't come as a surprise, given that ANA has bought three A380s and plans to fly them exclusively between Hawaii and Japan.
Of course there was also plenty of other traffic.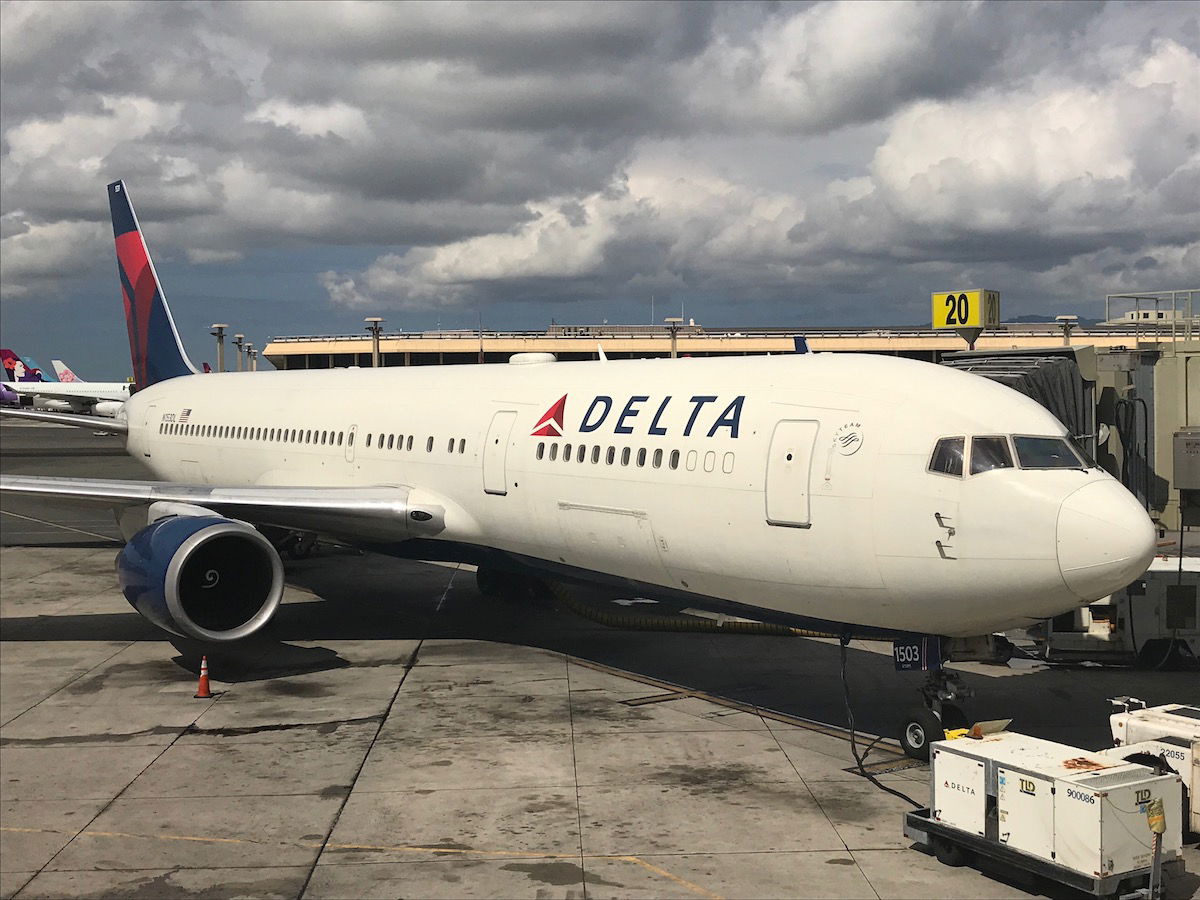 Delta 767 Honolulu Airport
We were totally surprised when we were in this area and saw a sign for the "Four Seasons Lanai Guest Lounge." That's where we were staying, though we had no clue that they had a lounge at the airport. However, a quick Google search revealed that this was actually a thing, and that it just opened earlier this year. This surprised me for a couple of reasons:
Four Seasons has four resorts in Hawaii, so it's interesting that this is specifically for guests staying at the Lanai property, and not the others, like the Four Seasons Maui (in fairness, the other resorts are on bigger islands with access to bigger airports)
These types of lounges are common in the Maldives, where there are essentially chartered seaplanes that take you to the resort, but in this case we were just taking a normal commercial Hawaiian flight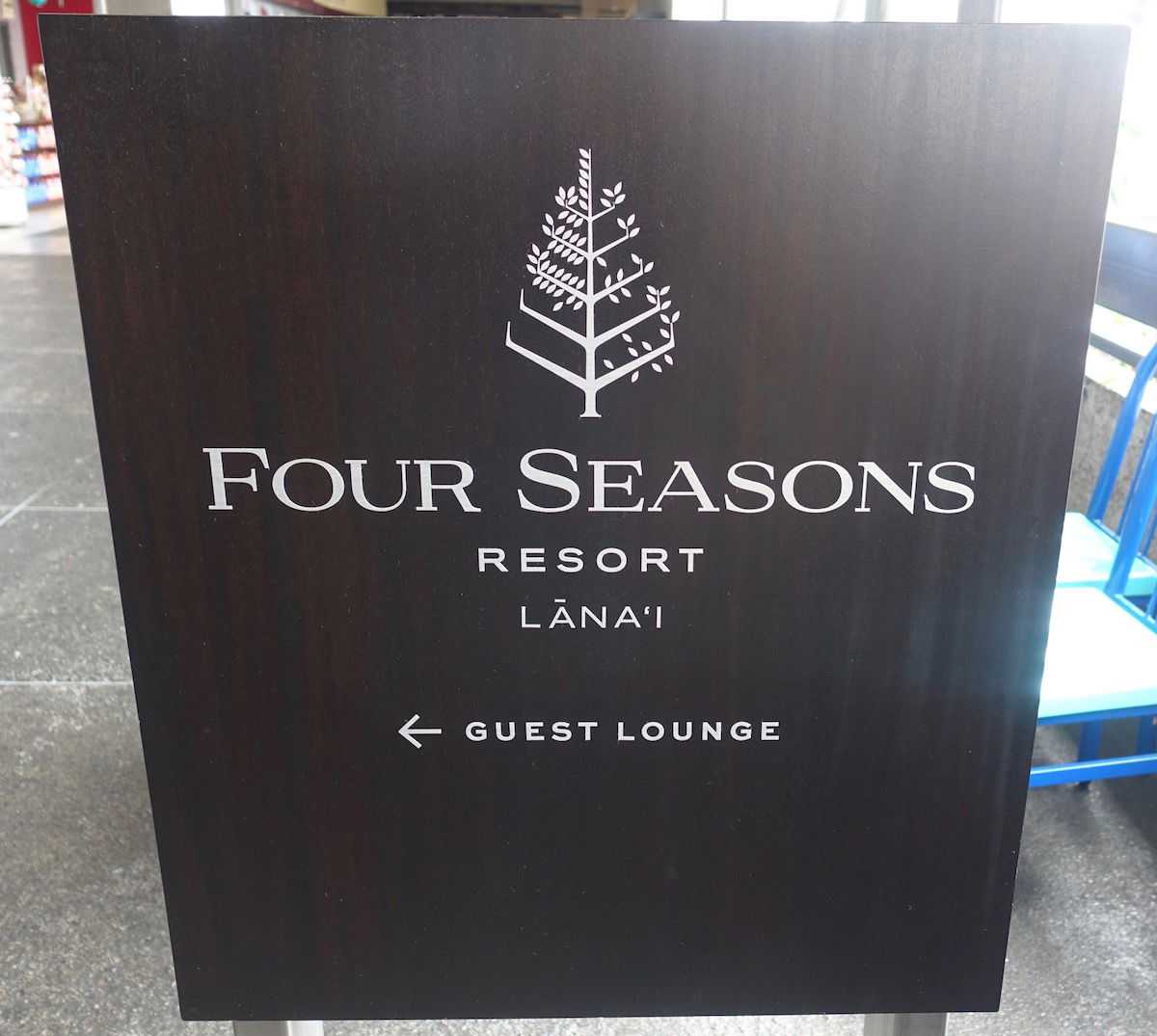 Four Seasons Lounge signage Honolulu Airport
The Four Seasons lounge is located near gate 24, and the entrance is just past an elevator.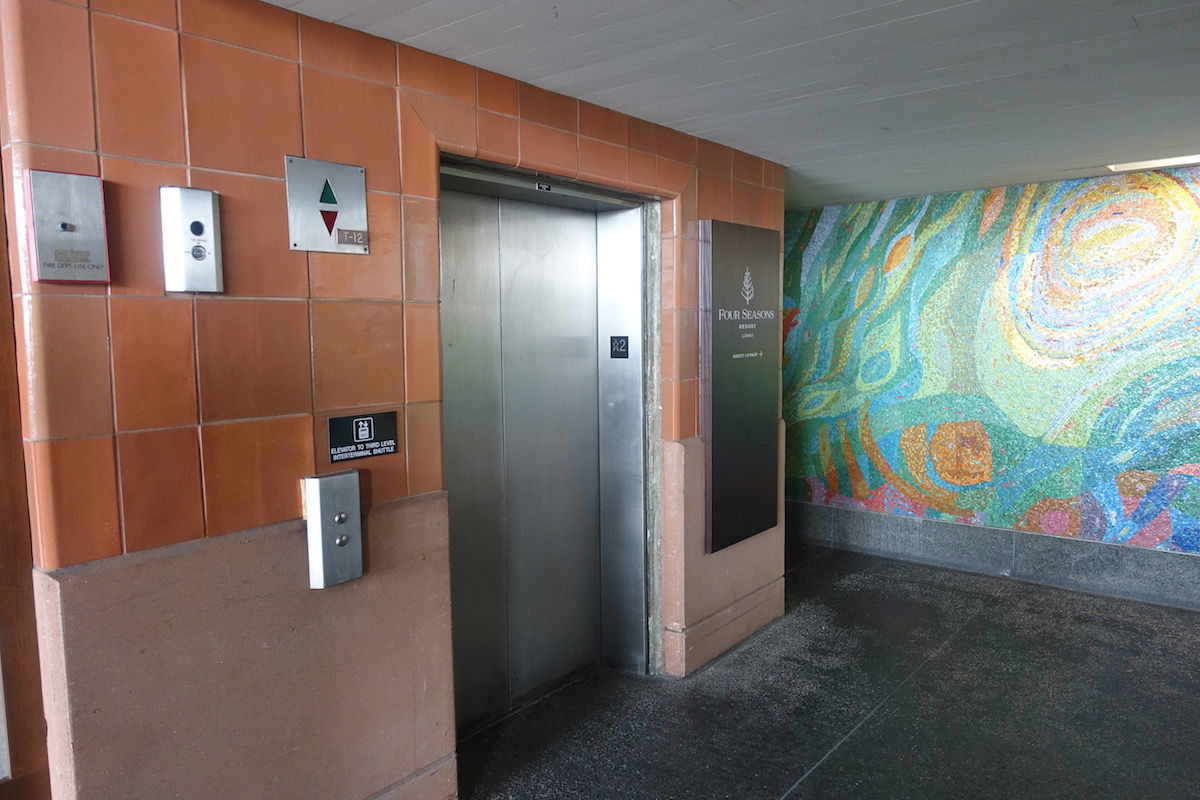 Four Seasons Lounge entrance Honolulu Airport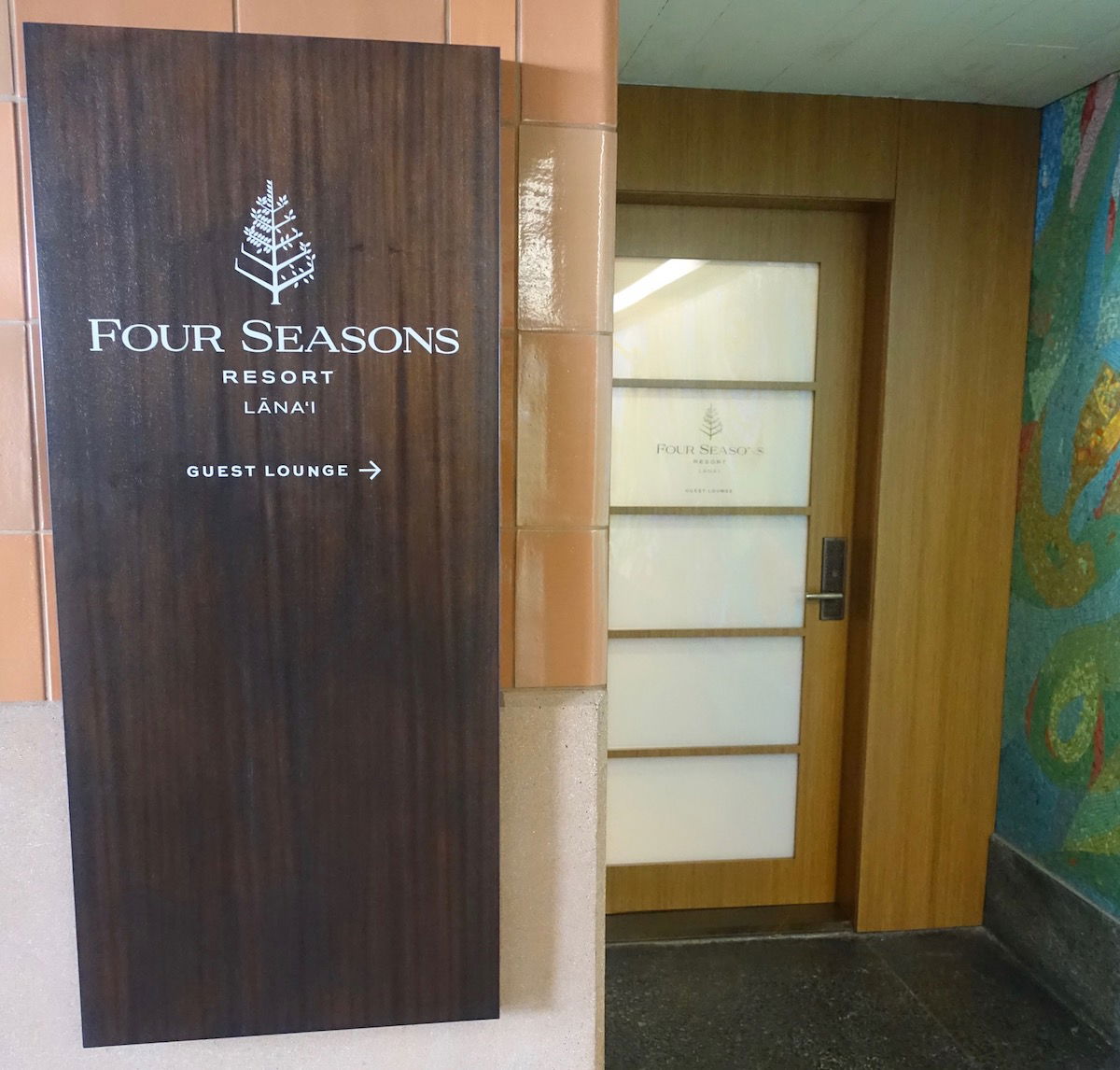 Four Seasons Lounge entrance Honolulu Airport
A friendly resort ambassador warmly welcomed us and invited us to have a seat. The lounge isn't anything too exciting, but it has comfortable seating and free Wi-Fi (which is surprisingly tough to come by at Honolulu Airport, unlike most other major airports in the US).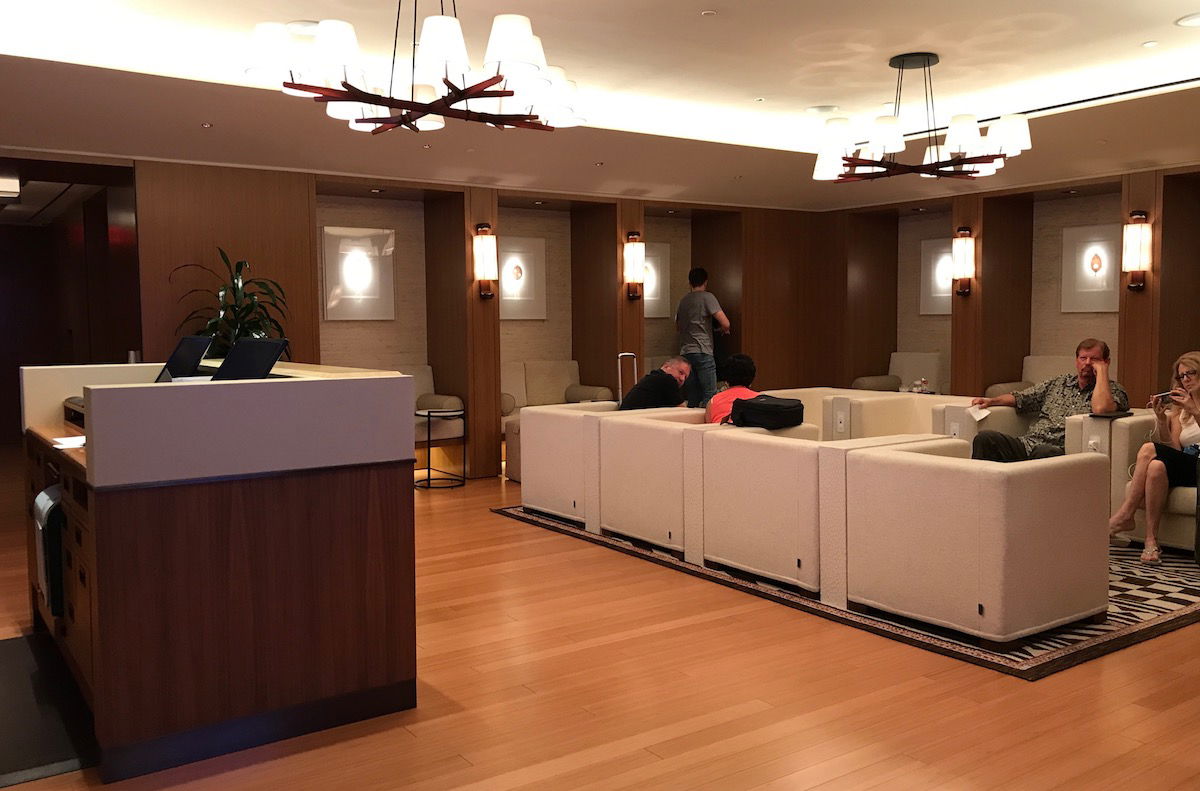 Four Seasons Lounge Honolulu Airport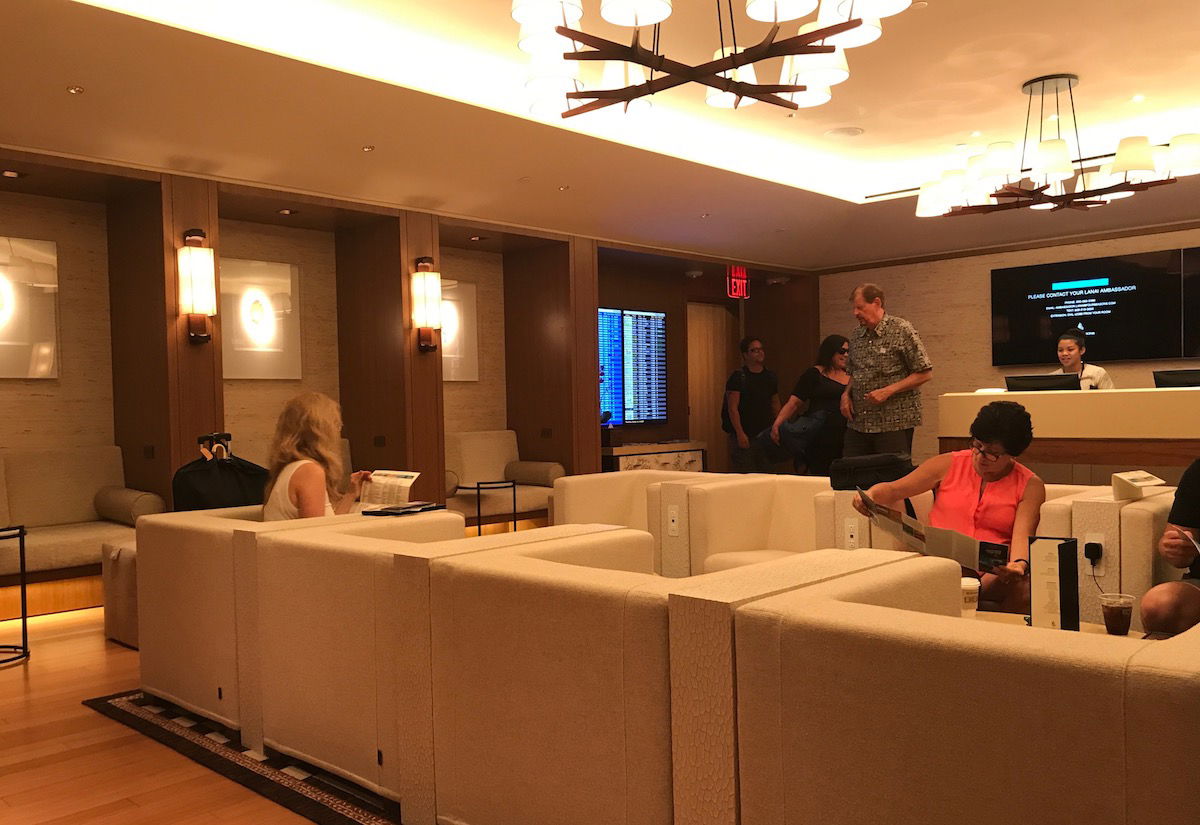 Four Seasons Lounge Honolulu Airport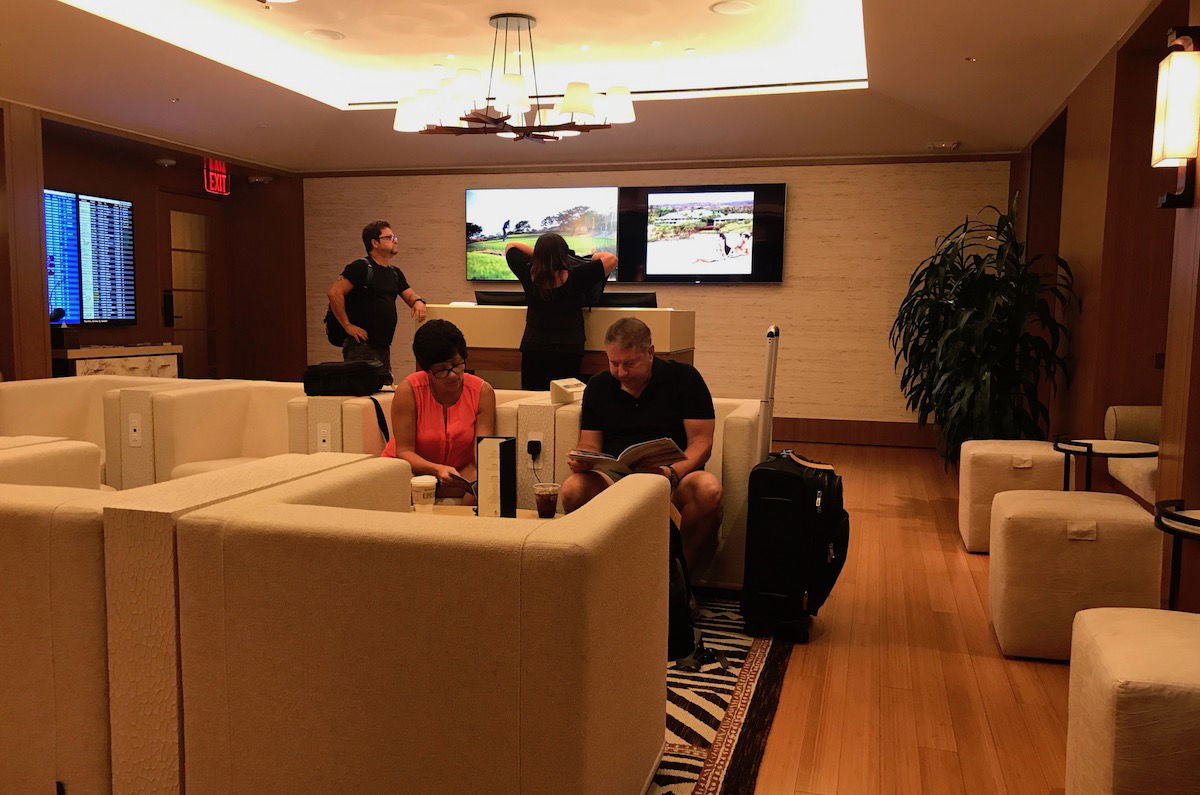 Four Seasons Lounge Honolulu Airport
The lounge consisted of one big rectangular room, and off to the side was what looked like a buffet, but in reality we later found out that there was service, so there's no need to help yourself to anything.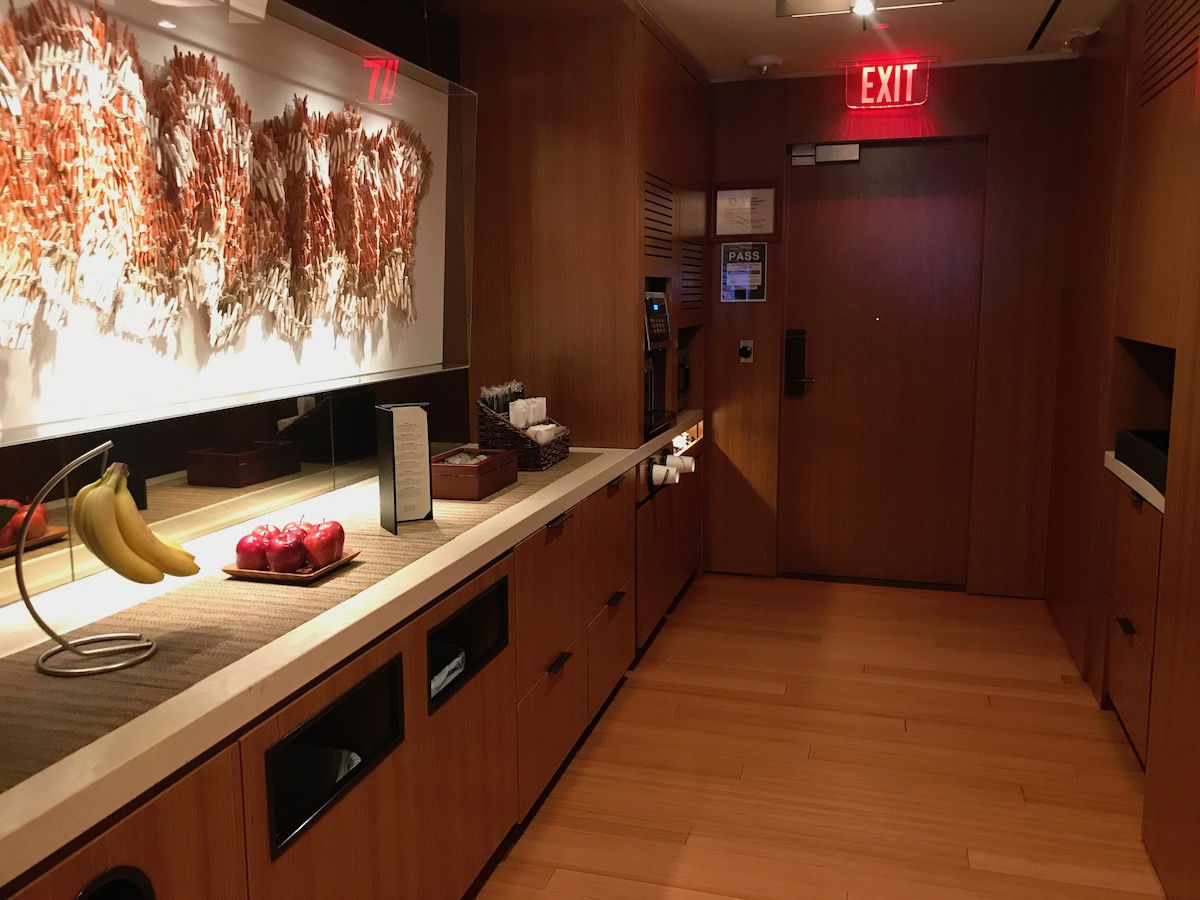 Four Seasons Lounge Honolulu Airport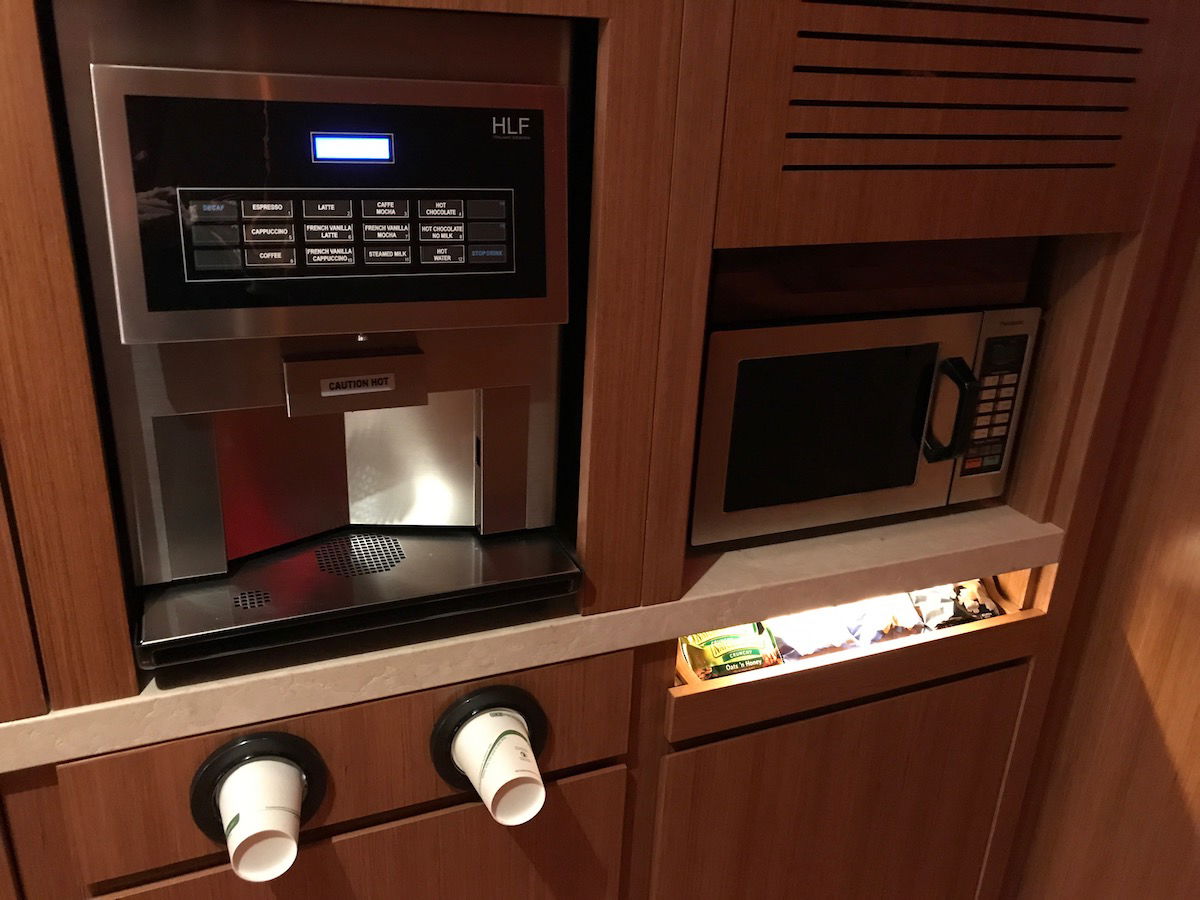 Four Seasons Lounge Honolulu Airport
There was also a luggage storage area.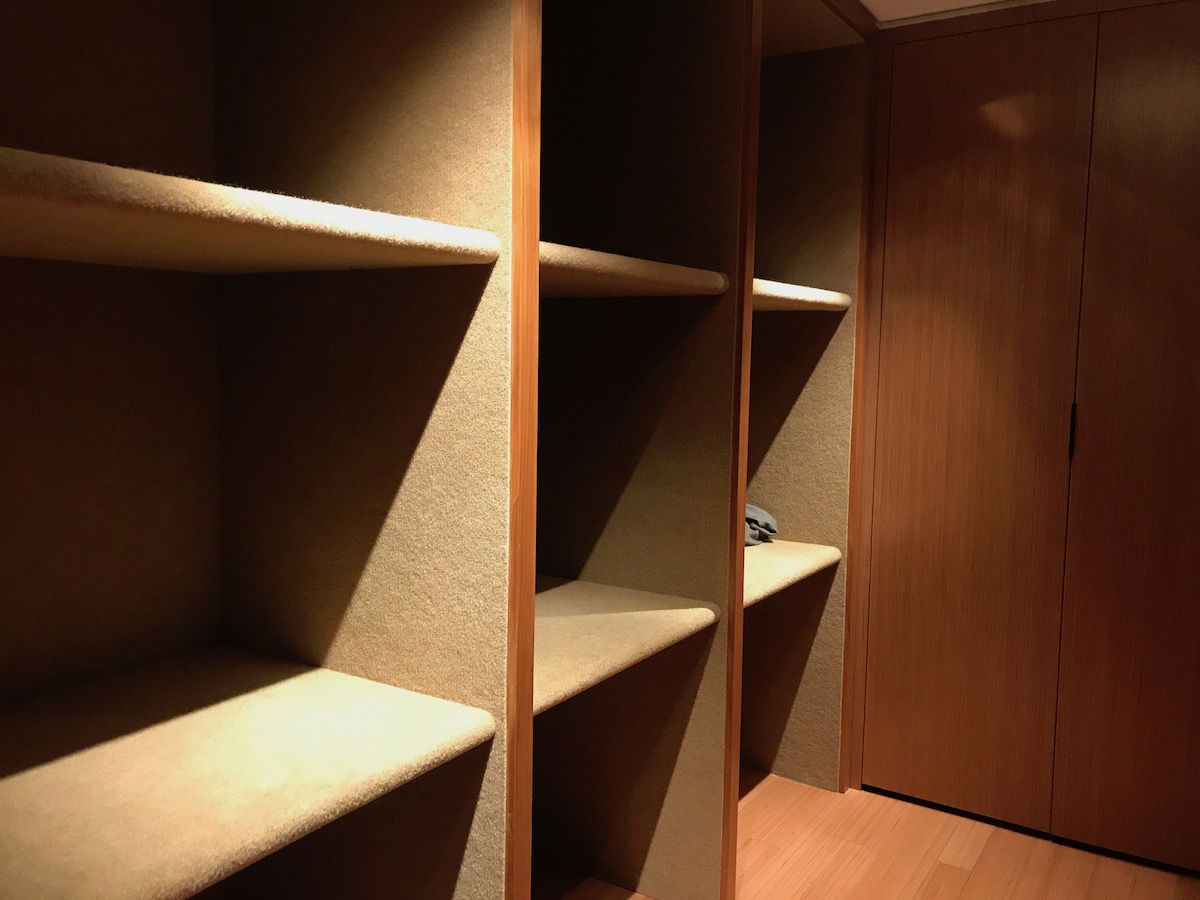 Four Seasons Lounge storage Honolulu Airport
We were presented with a refreshment menu, which read as follows: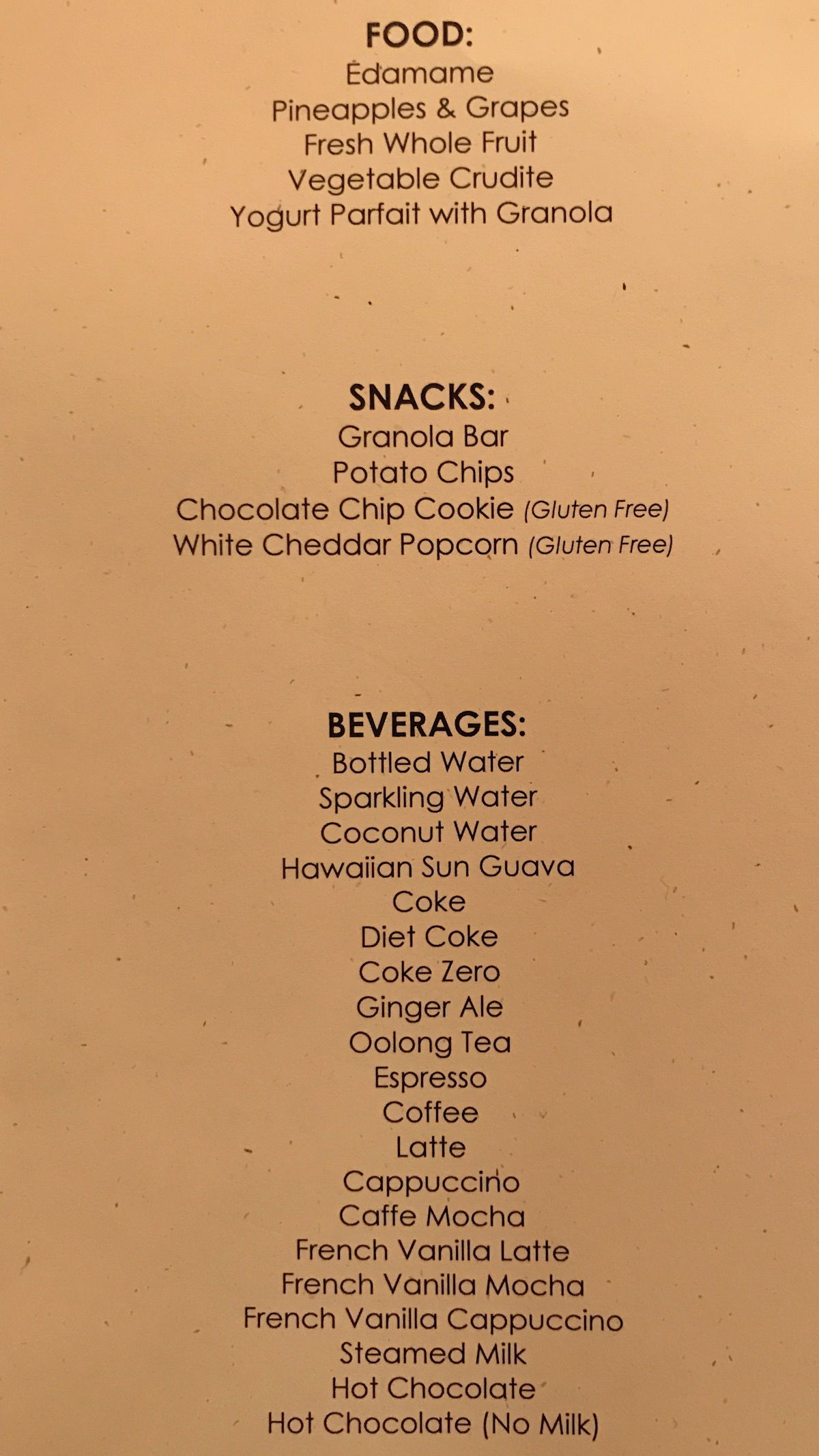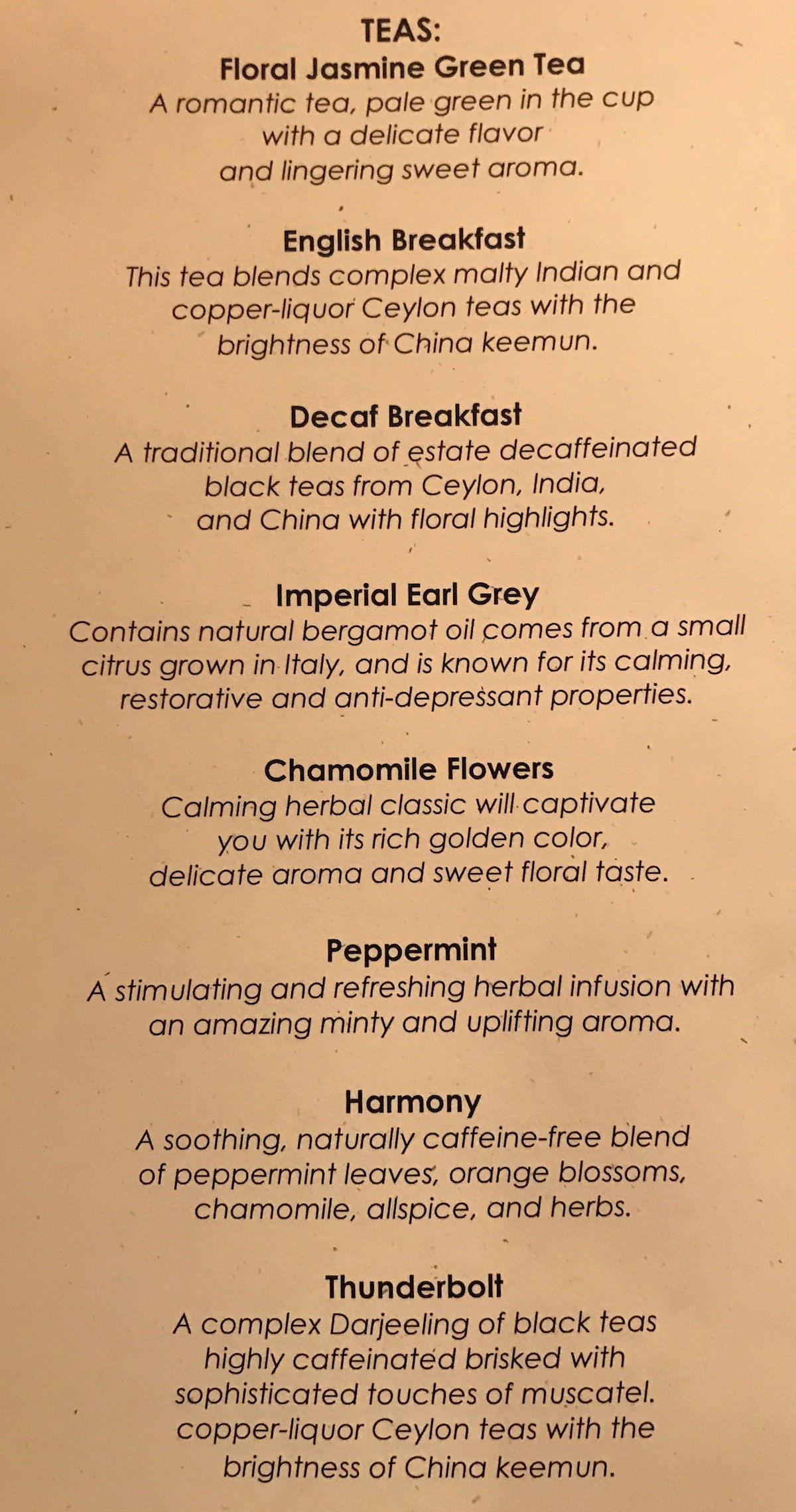 We were offered cold towels moments after settling in.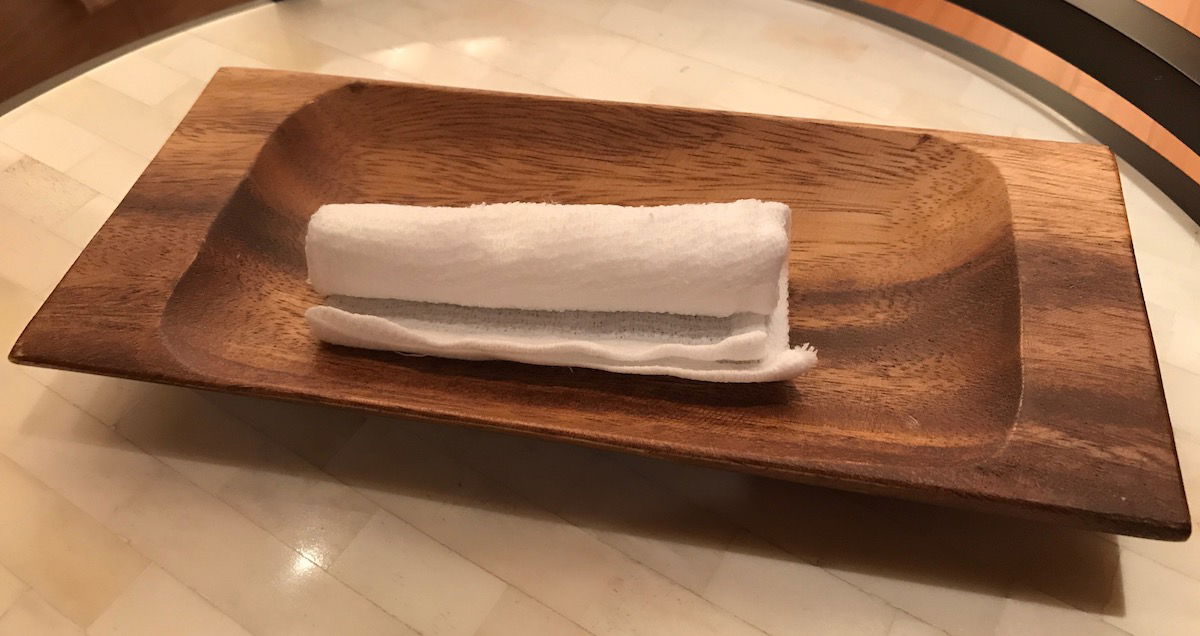 Four Seasons Lounge Honolulu Airport warm towel
Then I had a coffee and yogurt parfait.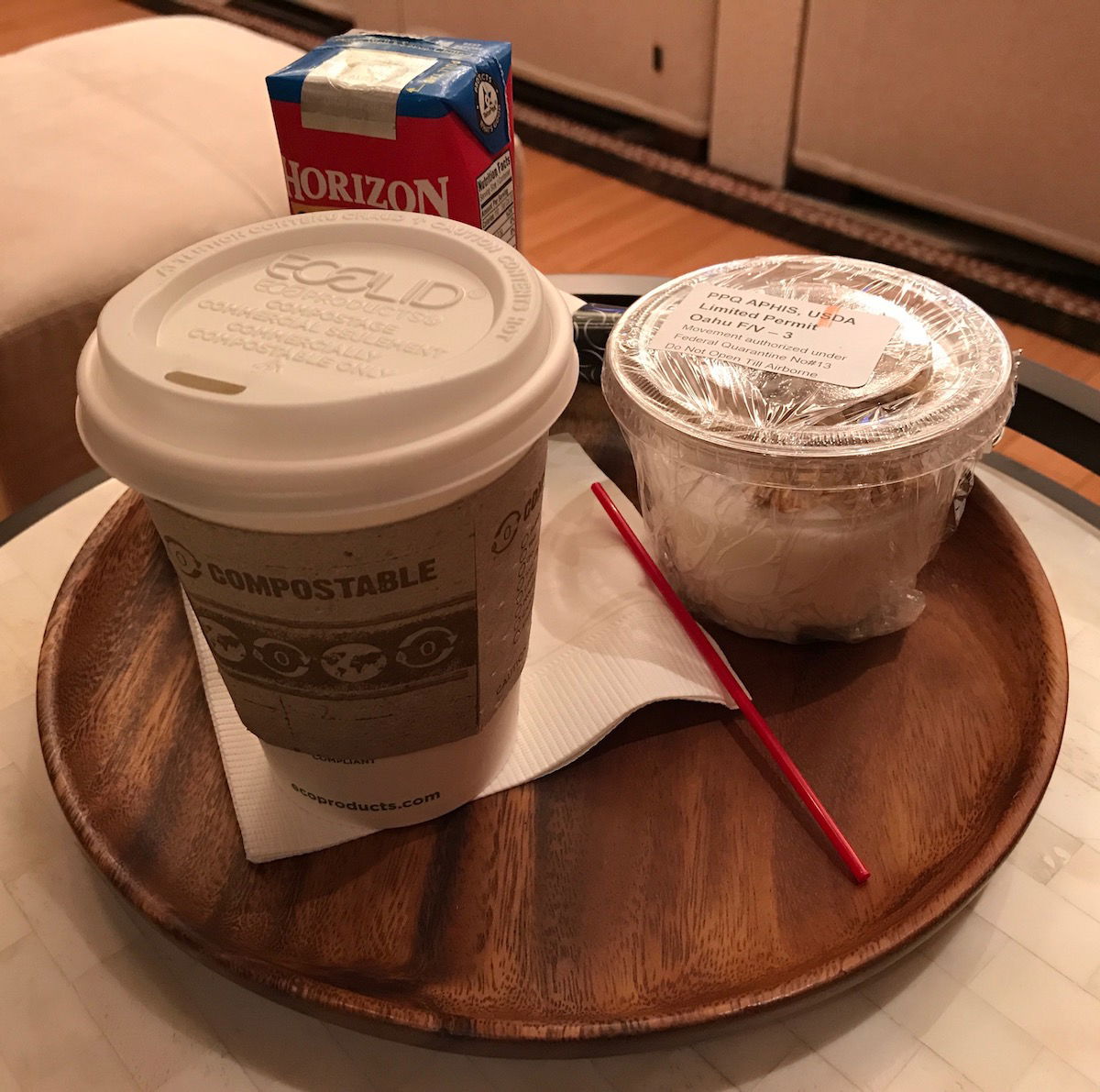 Four Seasons Lounge Honolulu Airport coffee & yogurt parfait
Meanwhile Ford had a sparkling water and coffee.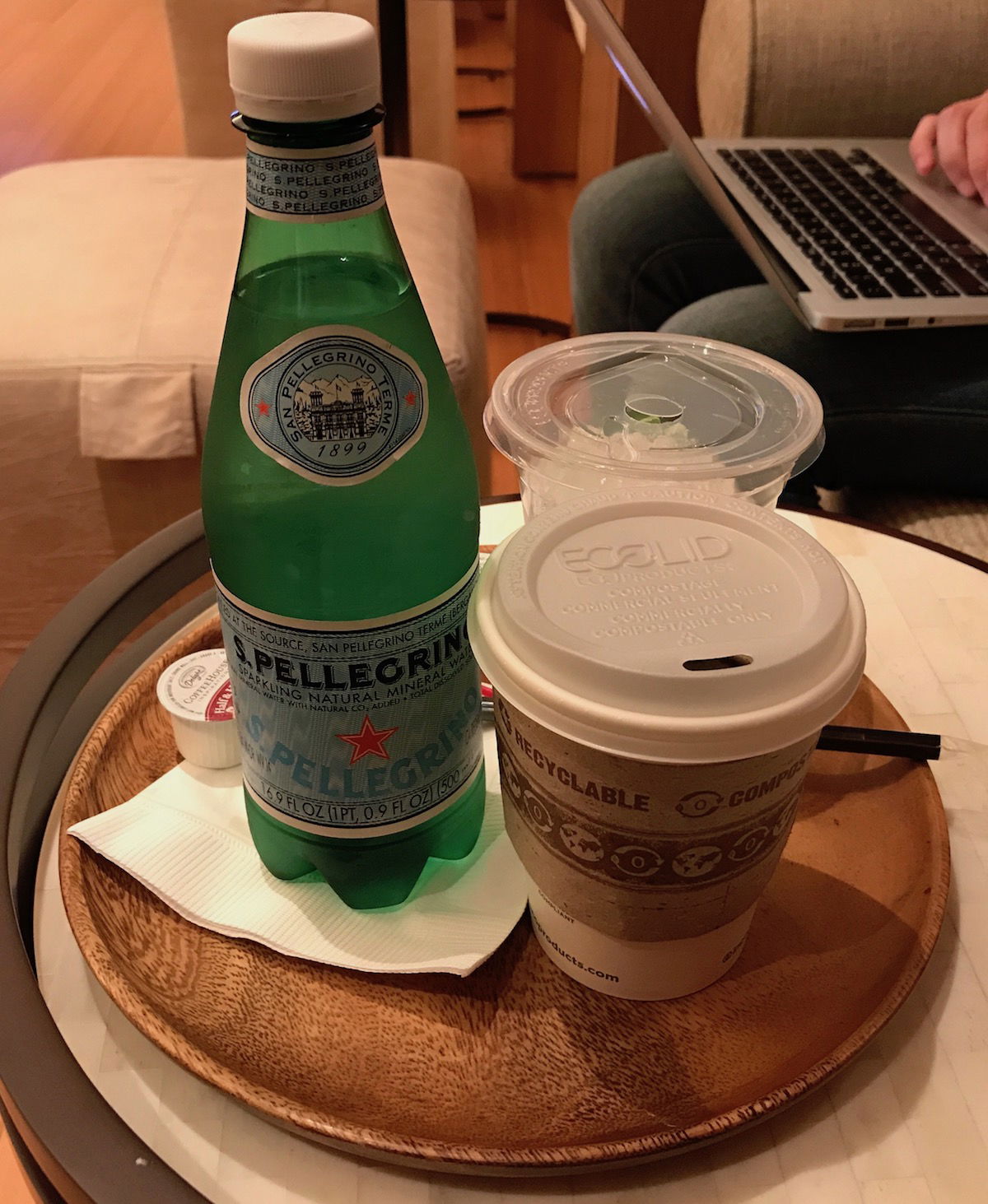 Four Seasons Lounge Honolulu Airport sparkling water and coffee
What makes this lounge pretty cool is that they can check you in, so you don't need to do it when you arrive at the hotel. The resort ambassador took our IDs and credit card, and had us fully checked in within a few minutes. That way when we arrived at the hotel we could be escorted straight to our room.
The resort ambassador in the lounge can also help with anything else, including things like booking excursions.
Our boarding passes indicated that our 11:56AM flight was scheduled to board at 11:16AM, though the ambassador explained the flight wouldn't actually board that early, and recommended we leave the lounge around 11:30AM, so that's what we did.
As we exited the lounge she asked if we were passing through Honolulu Airport on the way back. We explained we were doing another five nights elsewhere before flying out of Honolulu, and she said we were more than welcome to use the lounge again if we wanted to. Now that's hospitality.
After leaving the lounge we followed the signage in the direction of gates 49-80, and our gate was just a short walk away.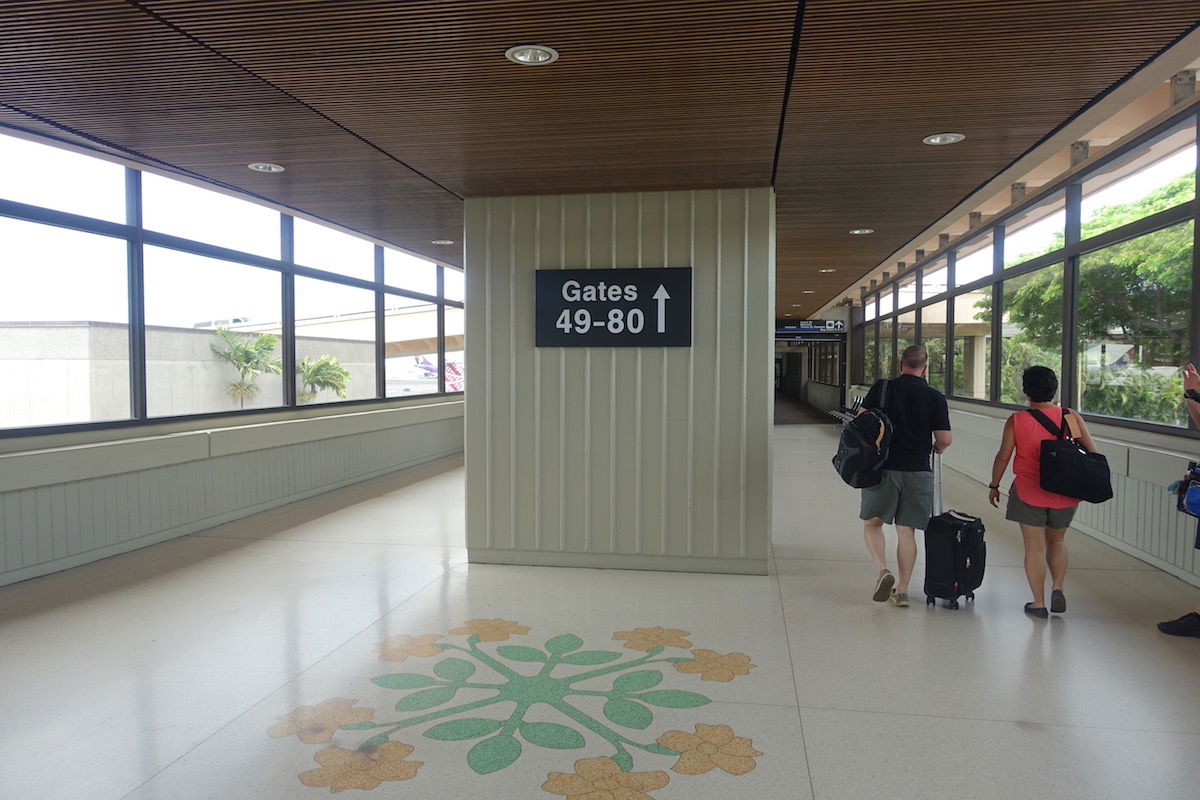 Heading in the direction of our gate
Bottom line
This lounge was a pleasant surprise, especially given that we weren't expecting it. In absolute terms the lounge might not seem like much, but it's nice to have somewhere with free Wi-Fi and refreshments, and more importantly to be able to check-in before you arrive at the resort.
Also, after visiting the IASS Lounge prior to our flight back to the mainland (which was possibly the worst lounge I've ever been to), this place seemed like the Lufthansa First Class Terminal by comparison.