---
We arrived at Maui's Kahului Airport at around 12:30PM for our 2:15PM flight to Honolulu.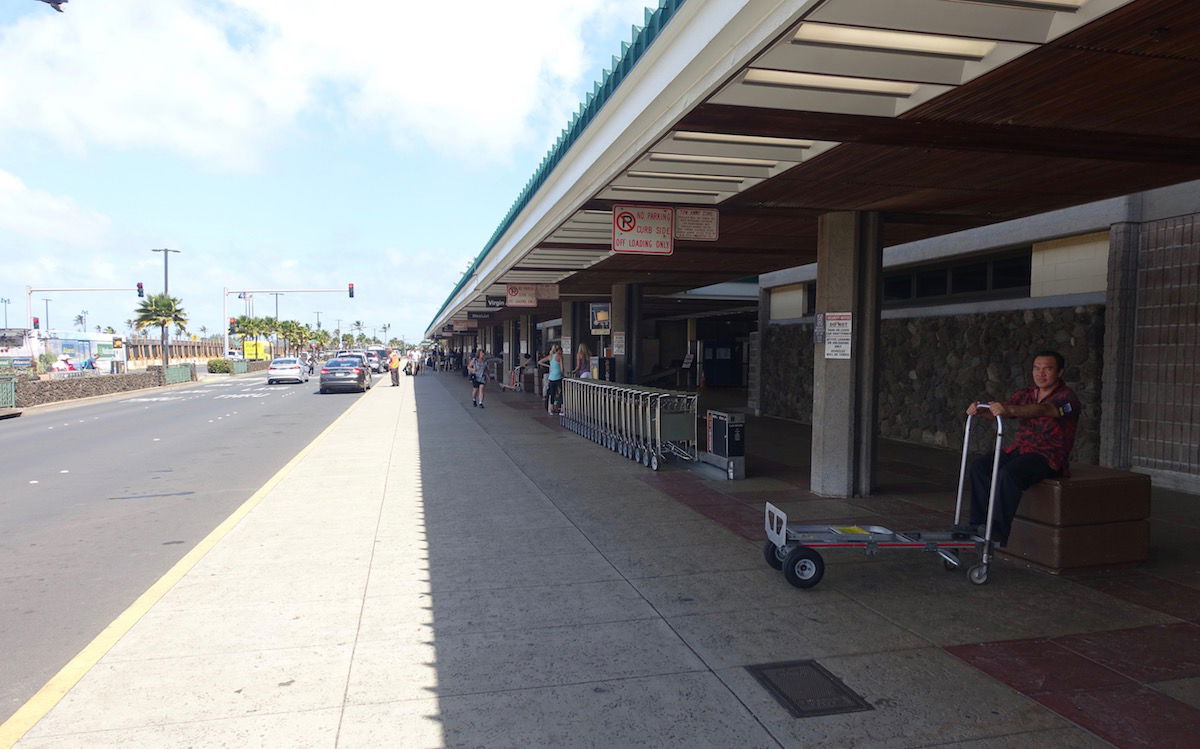 Maui Airport exterior
While the airport has one big check-in hall, Hawaiian's check-in is located at the far left of the building.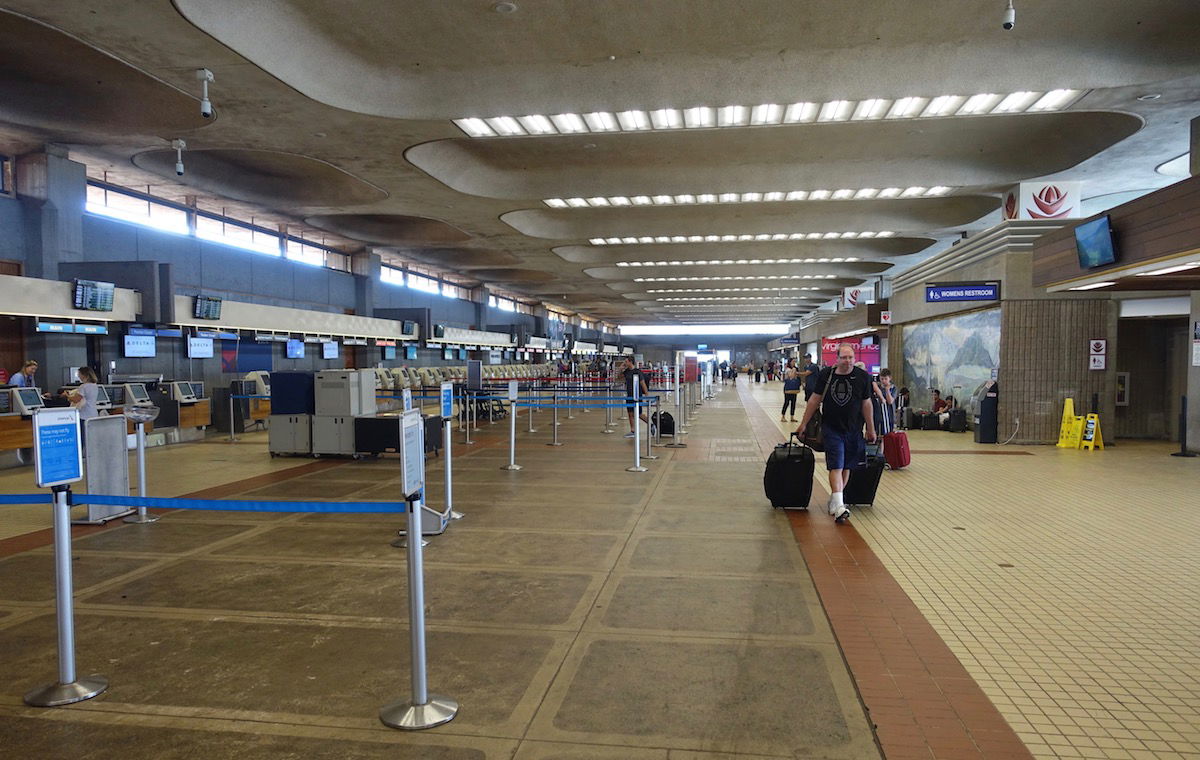 Maui Airport check-in area
We still had to add our Korean Air SkyPass numbers to our reservation and check a bag, so we needed to see an agent. While there was a first class check-in line, it was longer than the other lines.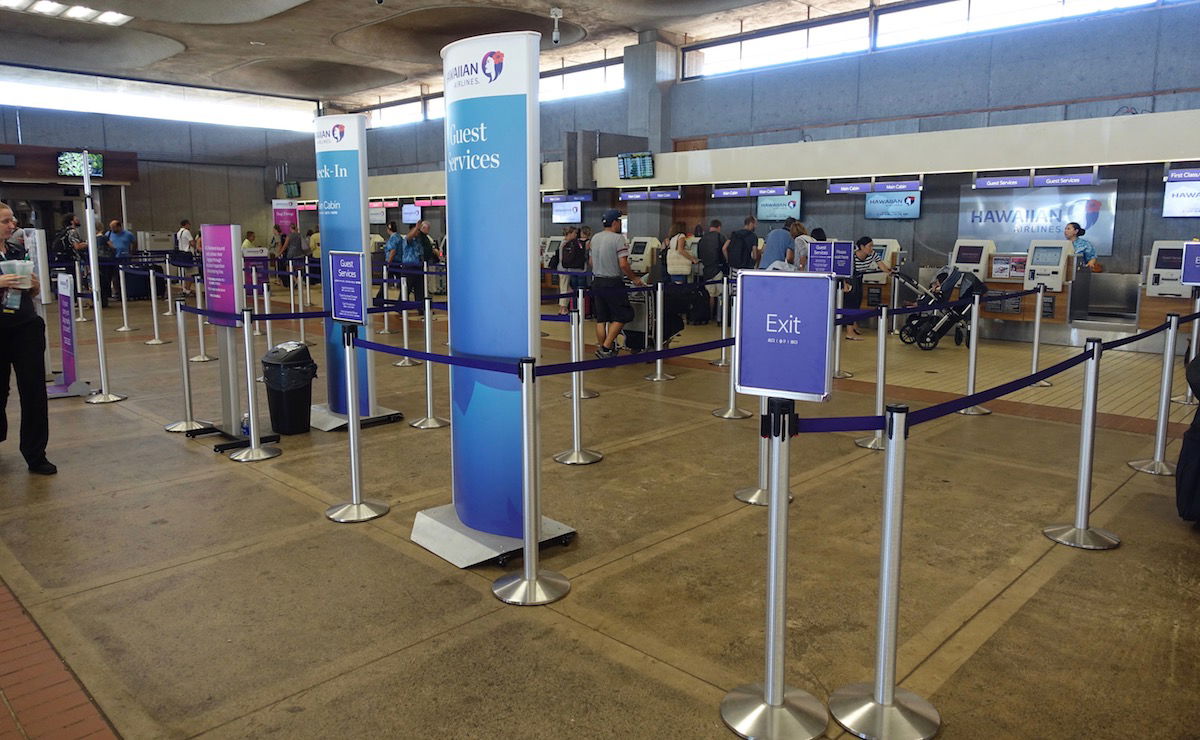 Hawaiian Airlines check-in Maui Airport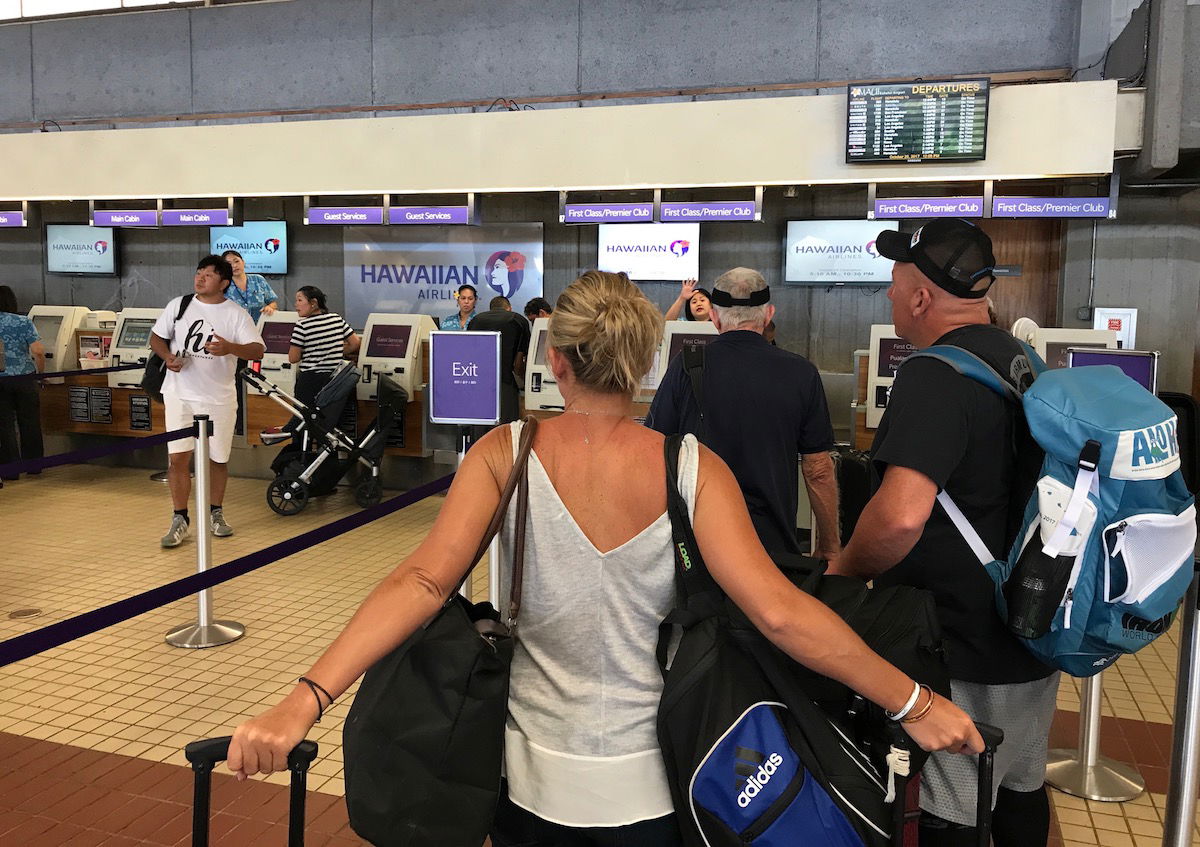 Hawaiian Airlines first class check-in Maui Airport
Fortunately it moved quickly, and within about five minutes our bag was checked and we had our boarding passes. Security was just a short walk from Hawaiian's check-in, and as I usually find to be the case at Hawaiian airports, the Pre-Check line was outrageously long. Given that Hawaii is a leisure destination you'd think there would be fewer eligible Pre-Check passengers, yet somehow I've never found that to be the case. The Pre-Check line was actually longer than the regular one.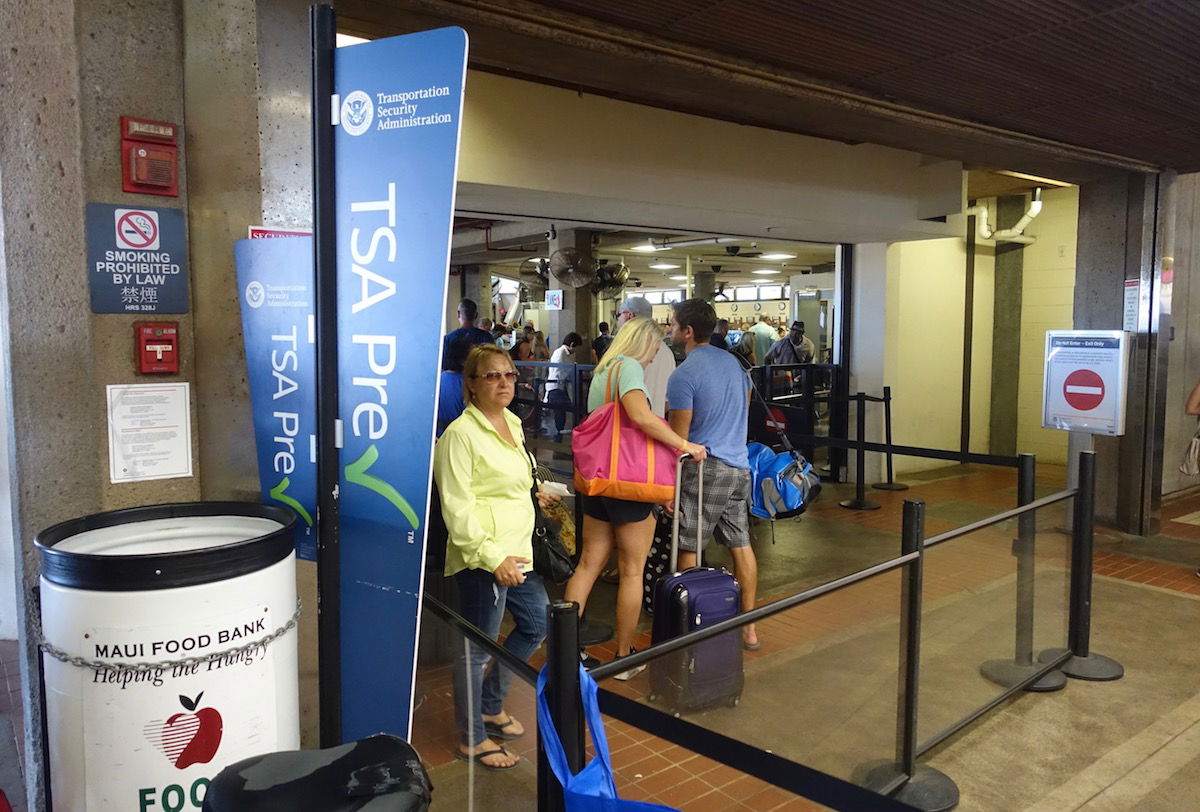 Maui Airport TSA PreCheck lane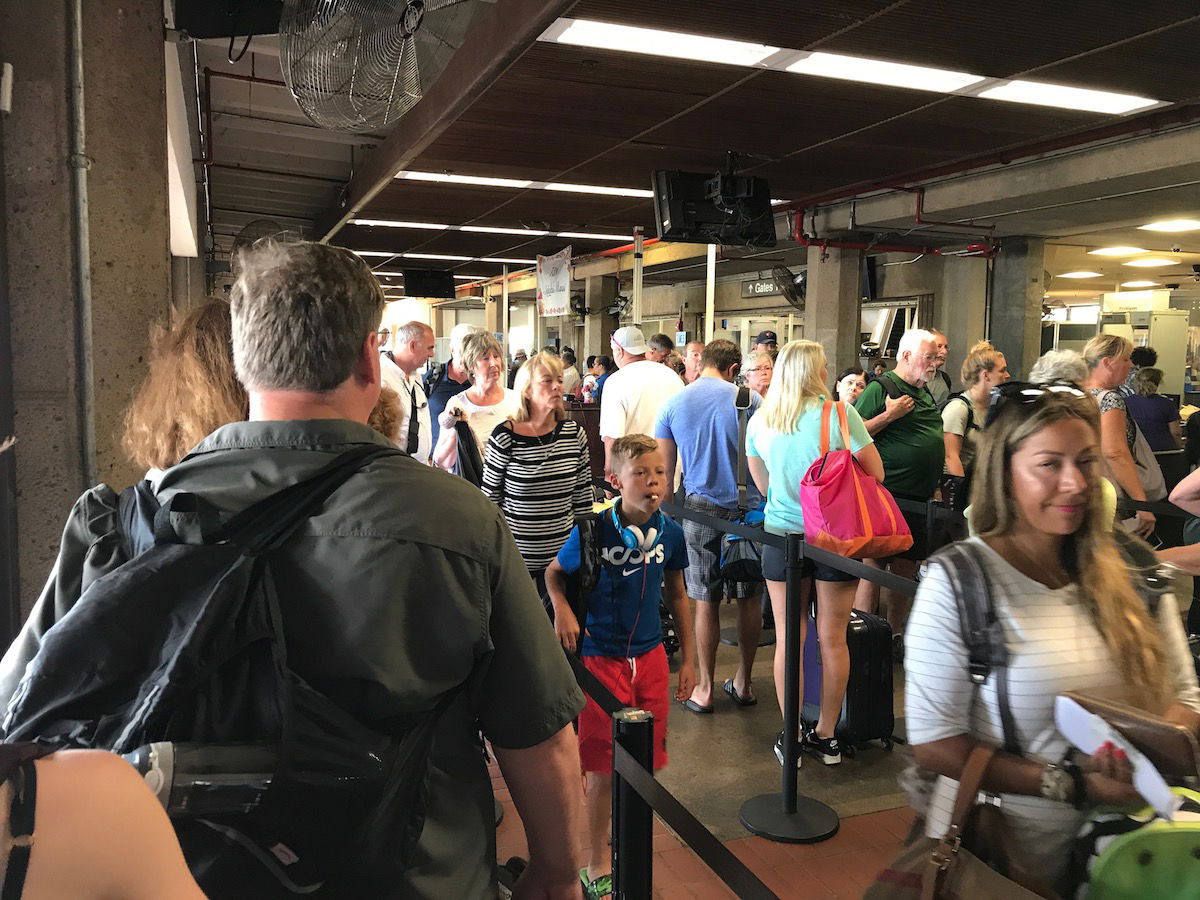 Maui Airport TSA PreCheck lane
Security took about 20 minutes, and the TSA agents there were the first non-friendly people we interacted with during our time in Hawaii.
While the central part of the terminal past security was nice enough, the rest of the terminal was a dump. Not like Honolulu Airport, which is charmingly past its prime, but actually just a dump.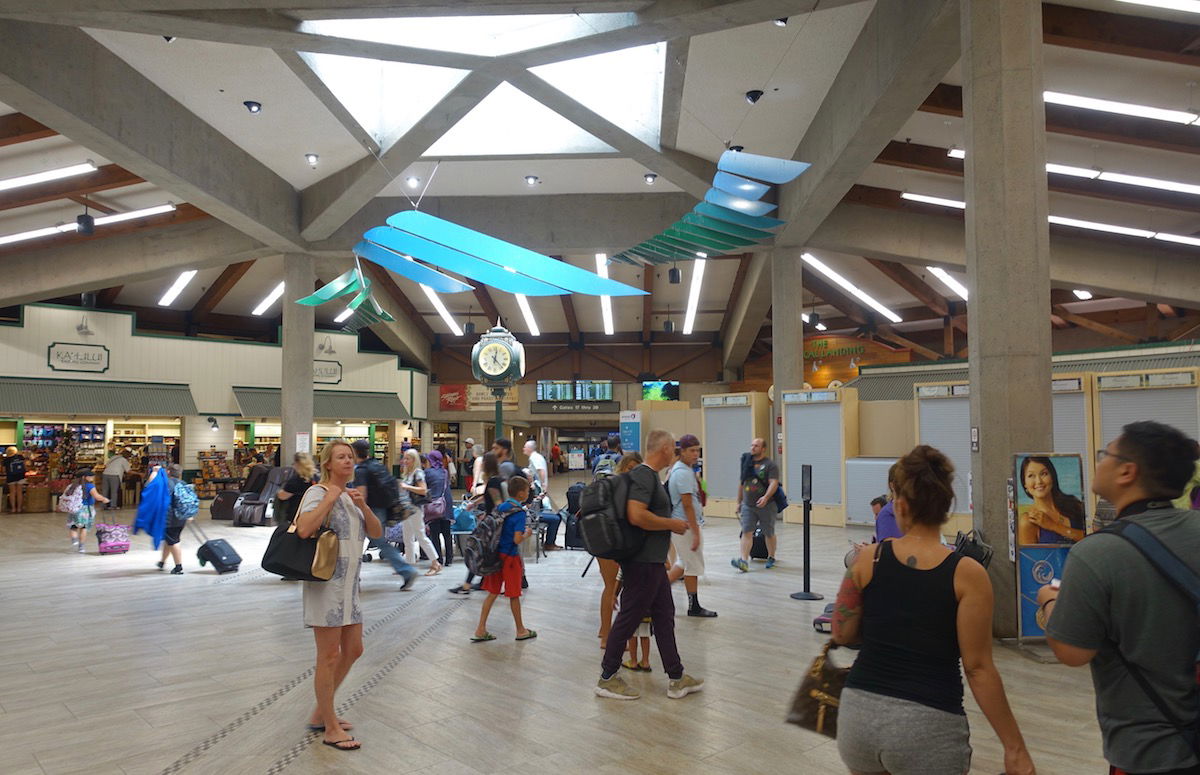 Maui Airport airside concourse
The airport seemed to be an active construction zone, and had way more passengers than it should reasonably handle.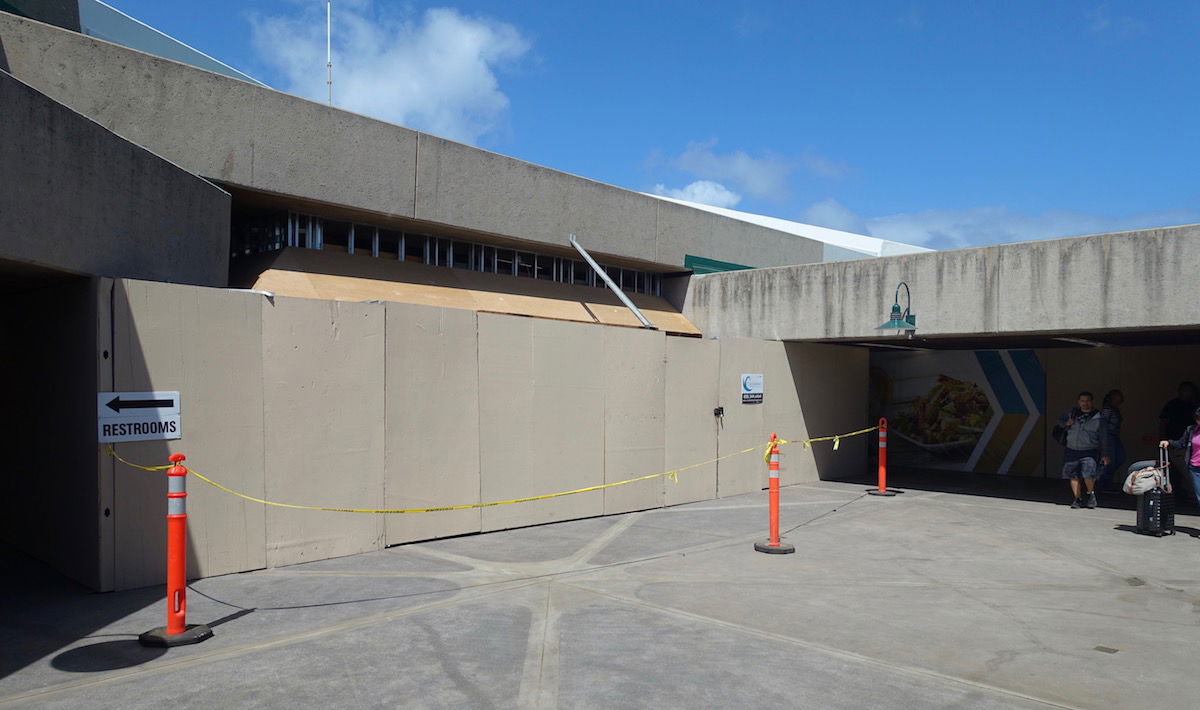 Maui Airport airside concourse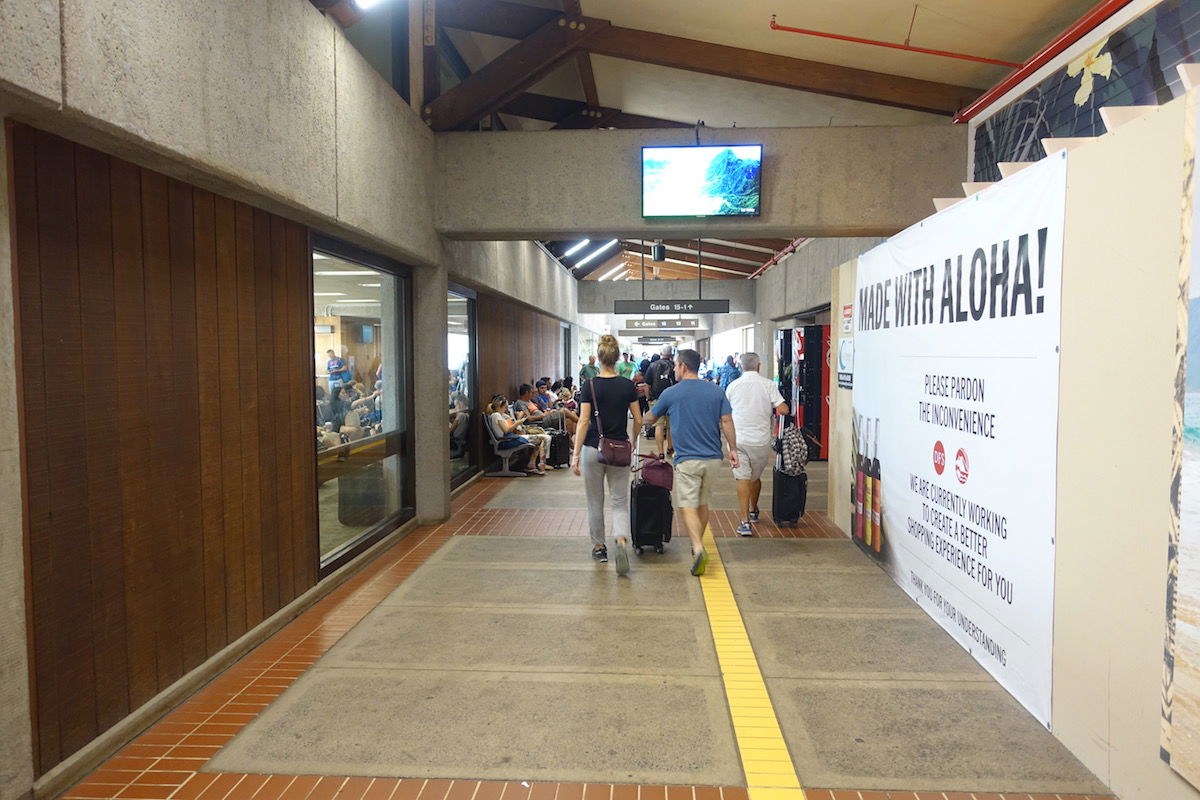 Maui Airport airside concourse
Our flight was scheduled to depart from gate 15, though as we quickly found out, there was another flight to Honolulu departing from the gate before our flight (and another one had just left). So you had nearly two full planes worth of passengers in the gate area.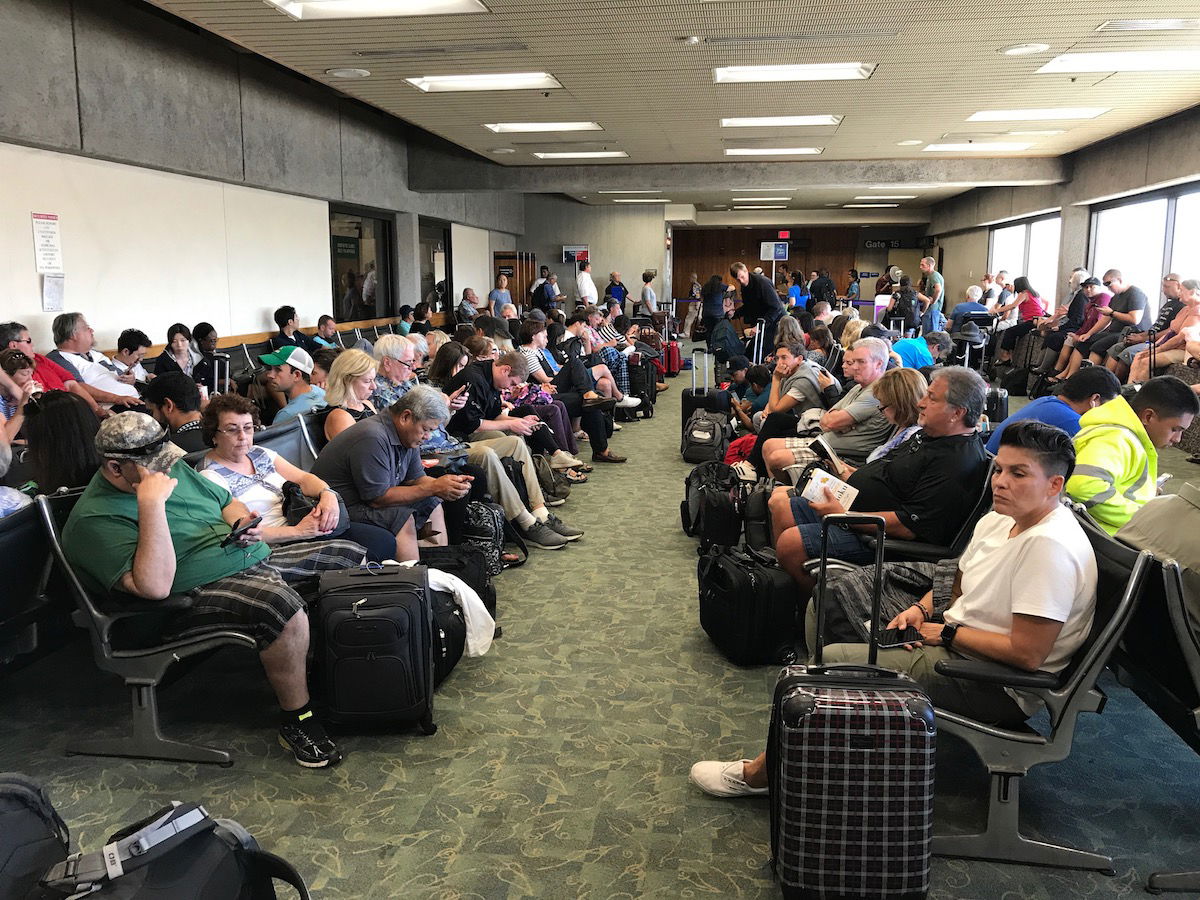 Maui Airport departure gate
While our boarding passes indicated that boarding was supposed to start at 1:35PM (40 minutes before departure), the previous flight to Honolulu only pushed back at 1:50PM.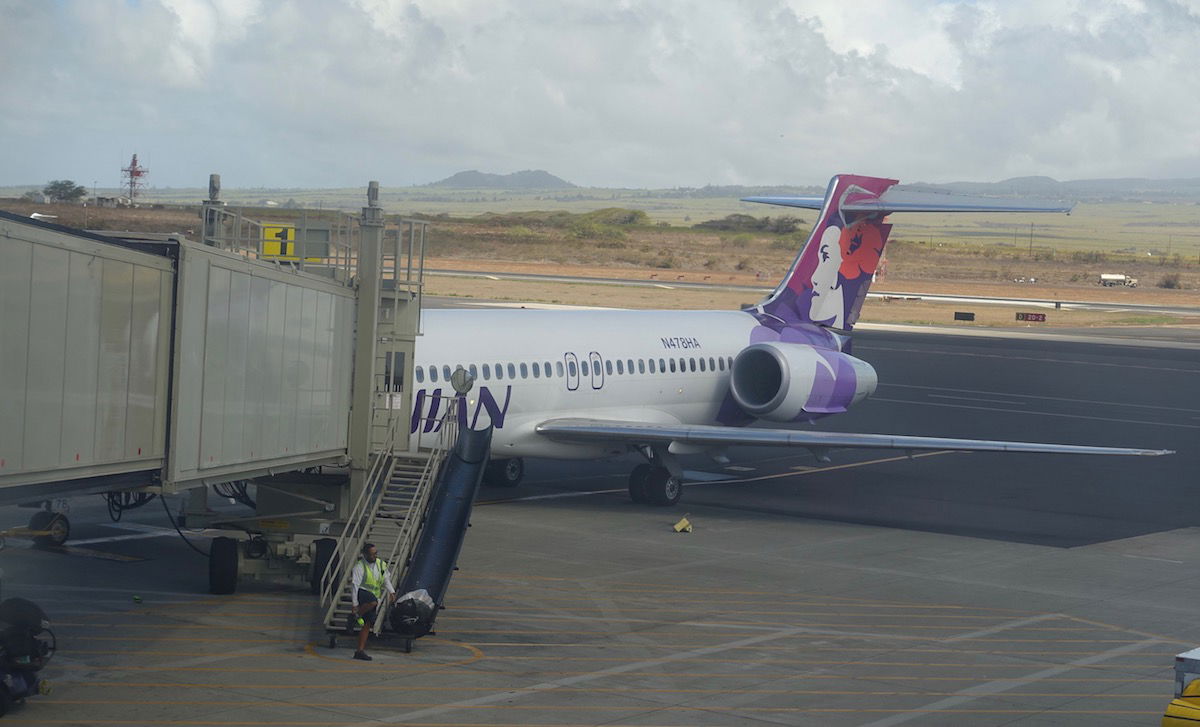 Hawaiian Airlines 717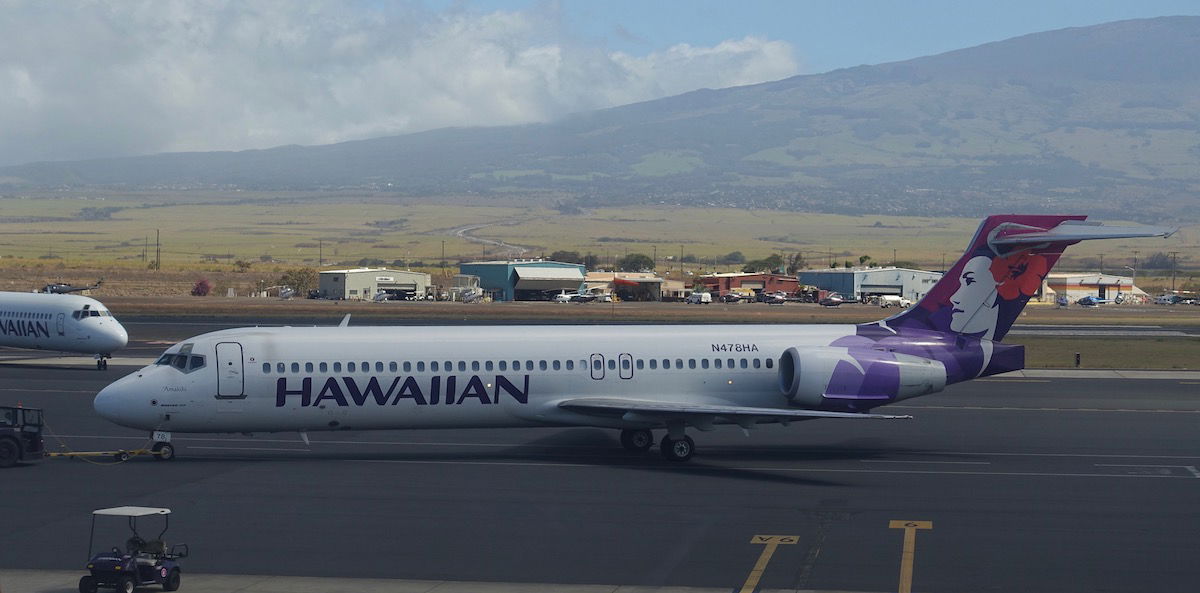 Hawaiian Airlines 717
Then a couple of minutes later our plane arrived (you can even see it in the above picture waiting for the previous plane to push back). They were quick to have passengers deplane, and by 2PM they started boarding wheelchair passengers, and by 2:05PM started boarding others. Hawaiian had two separate boarding lanes — one for first class and elite passengers, and one for main cabin passengers (in my opinion the writing on the premium sign is way too small).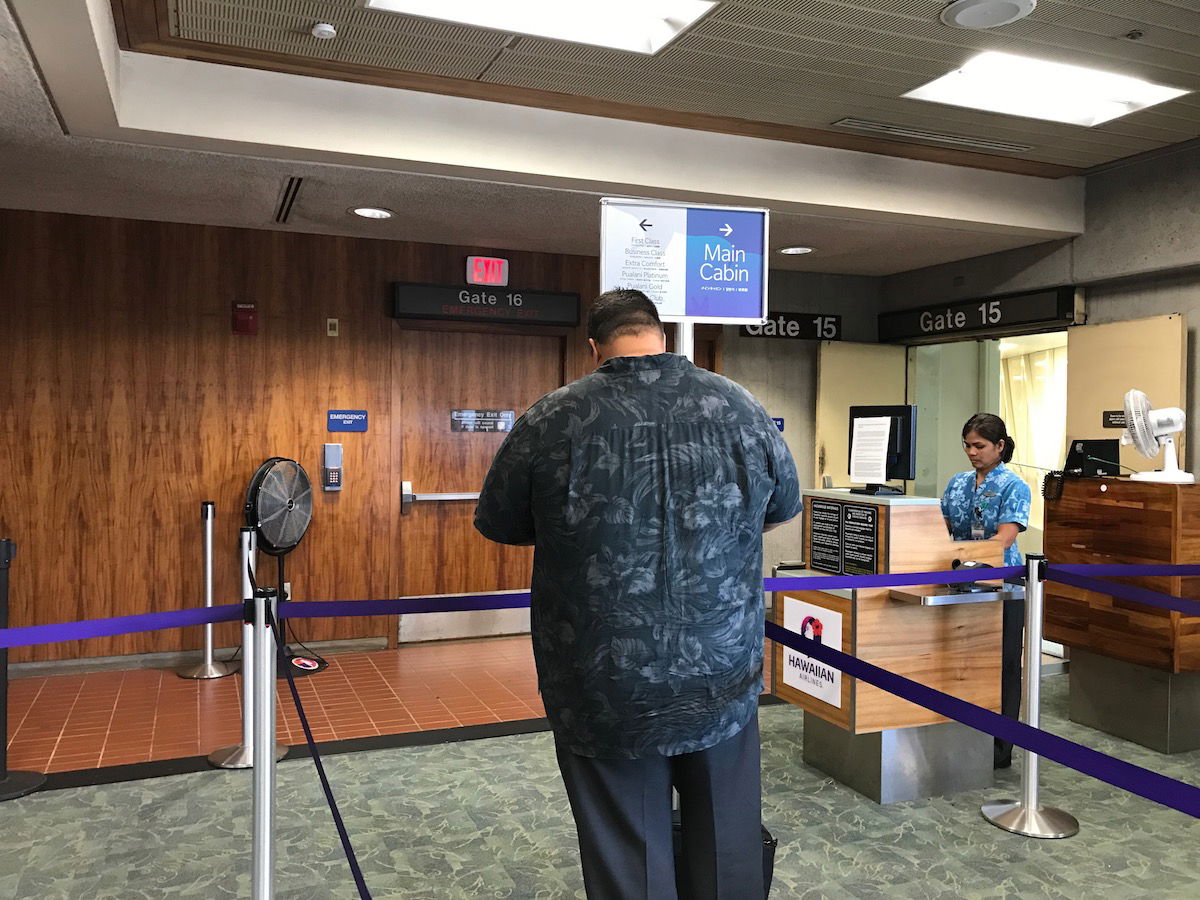 Hawaiian Airlines boarding lanes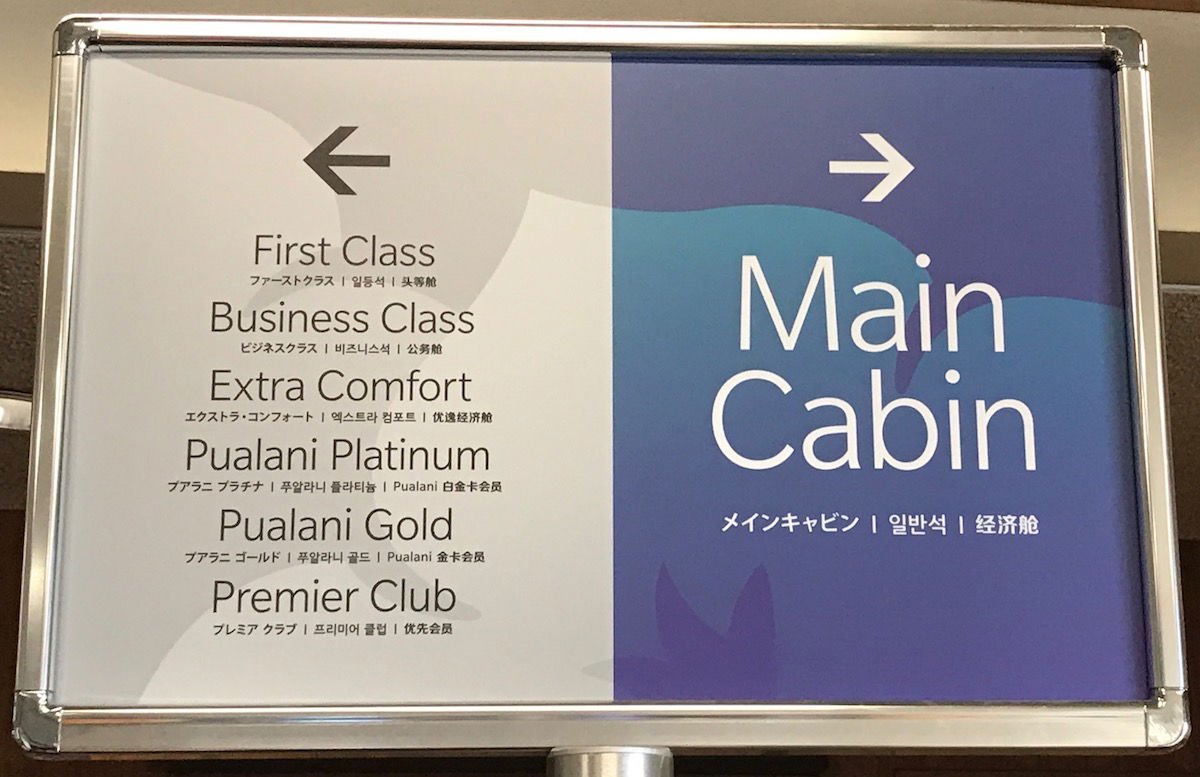 Hawaiian Airlines boarding lanes
Hawaiian 585
Maui (OGG) – Honolulu (HNL)
Friday, October 20
Depart: 2:15PM
Arrive: 2:55PM
Duration: 40min
Aircraft: Boeing 717
Seat: 2A (First Class)
Hawaiian has cute little ramps from the jet bridge to the plane that say "Aloha" on them as you board. At the door we were welcomed aboard by two friendly flight attendants.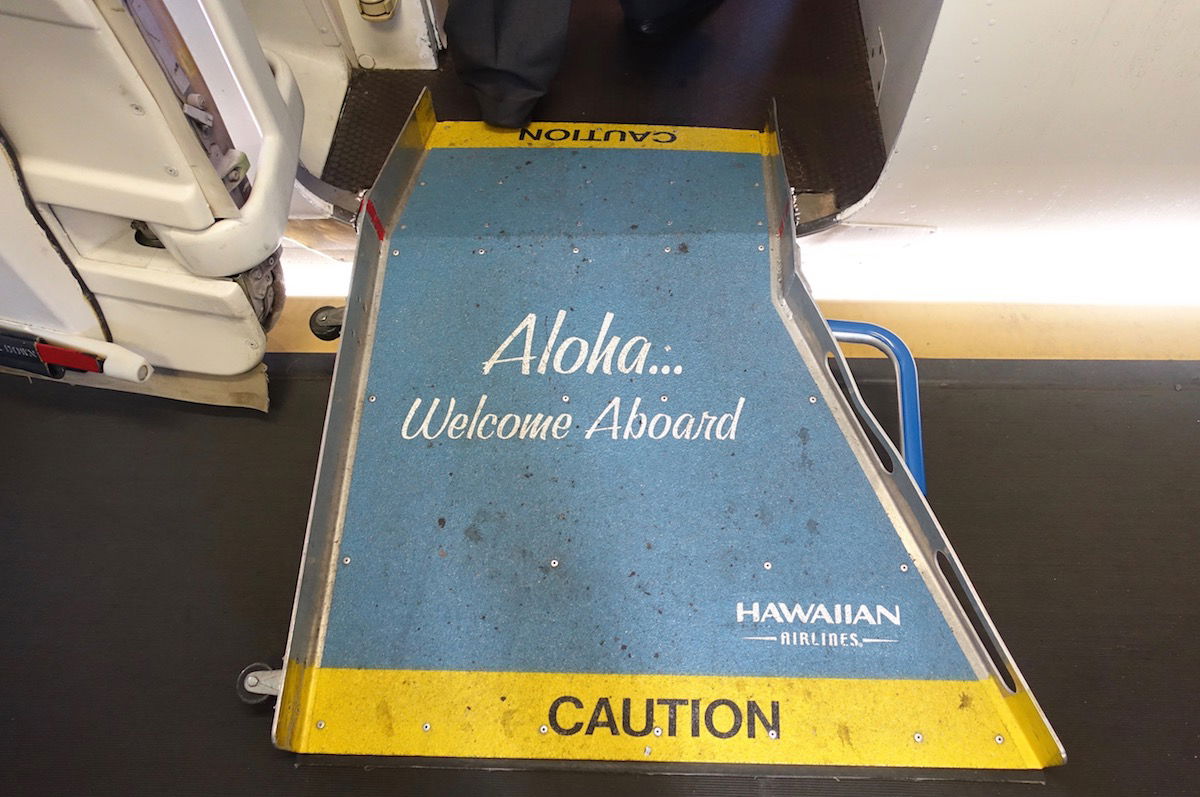 Hawaiian Airlines 717 entrance
Hawaiian's first class cabin consists of a total of eight seats, spread across two rows in a 2-2 configuration.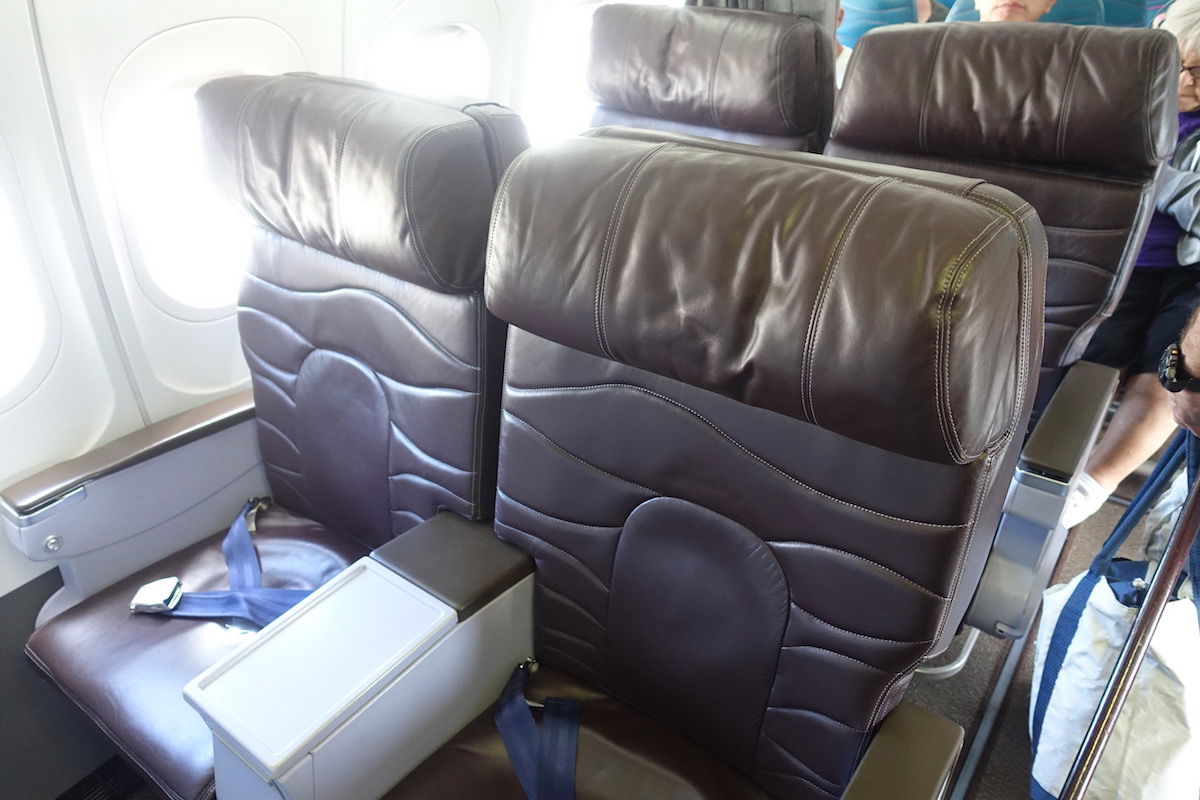 Hawaiian Airlines 717 first class seats
Legroom was about standard for domestic first class, though the seats were thicker than you'll typically find nowadays.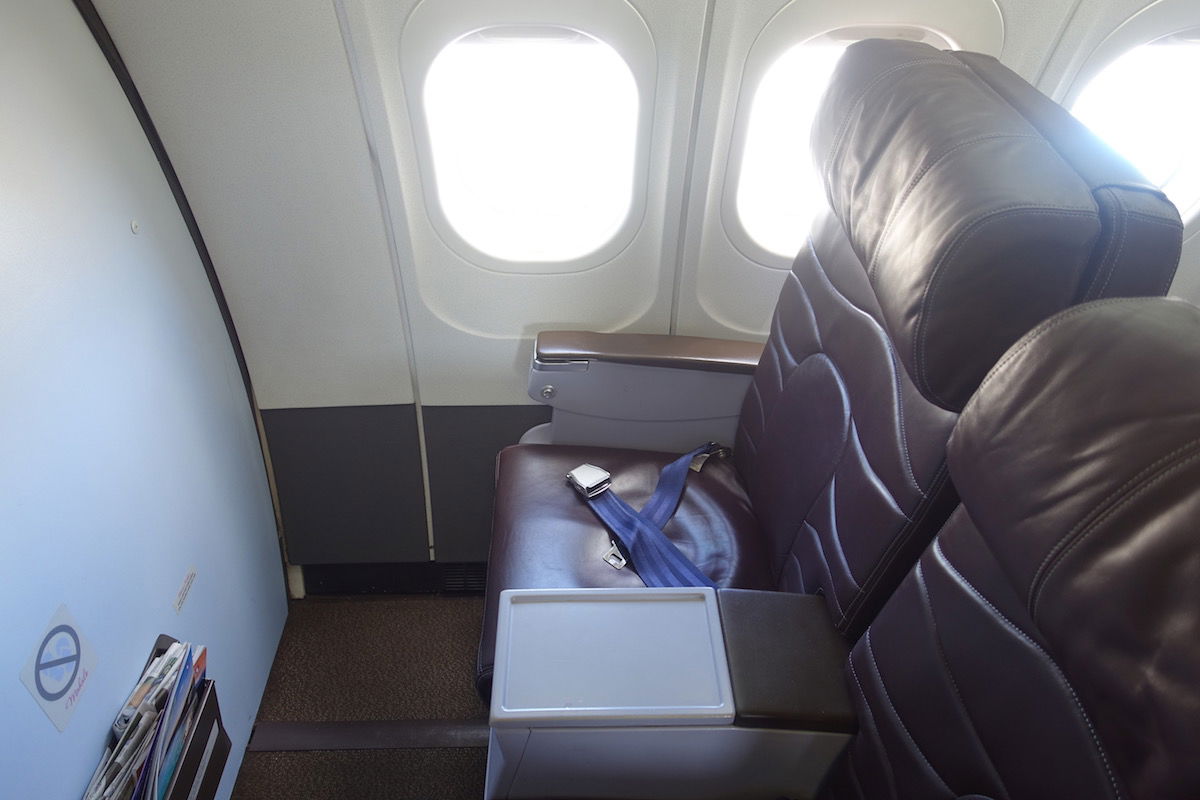 Hawaiian Airlines 717 first class seats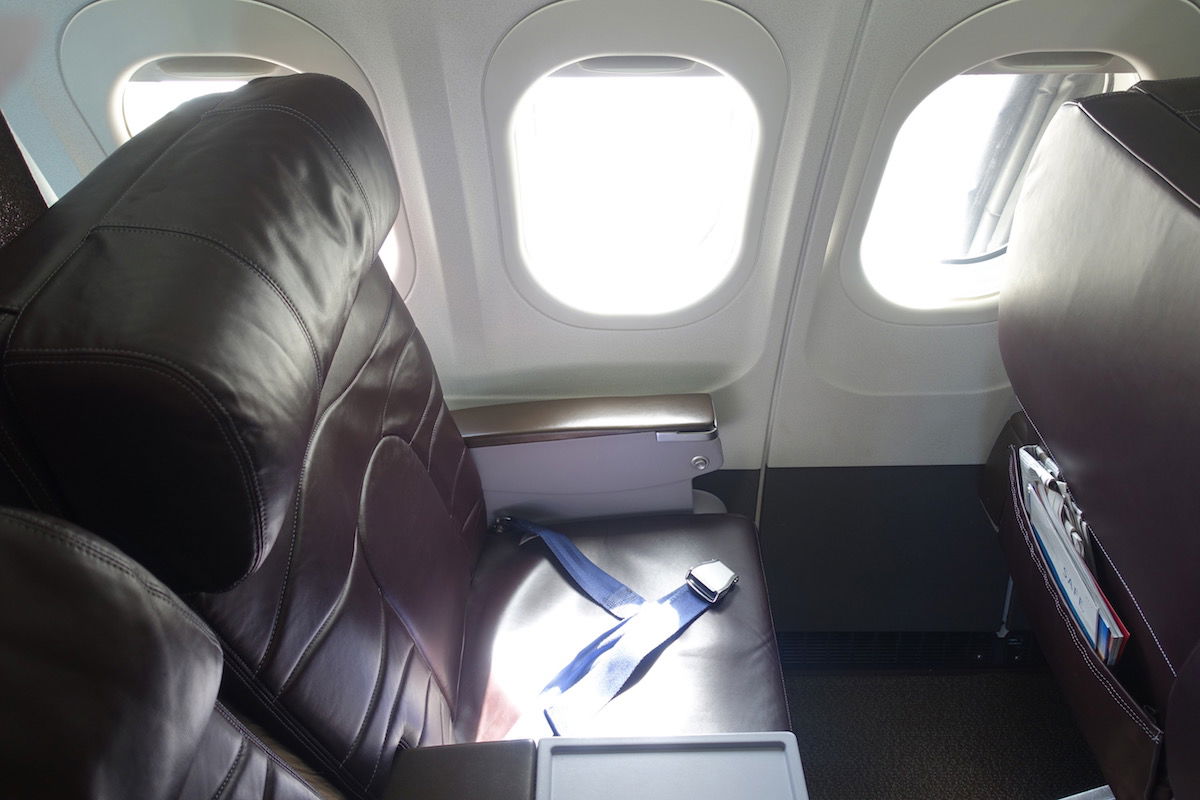 Hawaiian Airlines 717 first class seats
We were in seats 2A & 2B.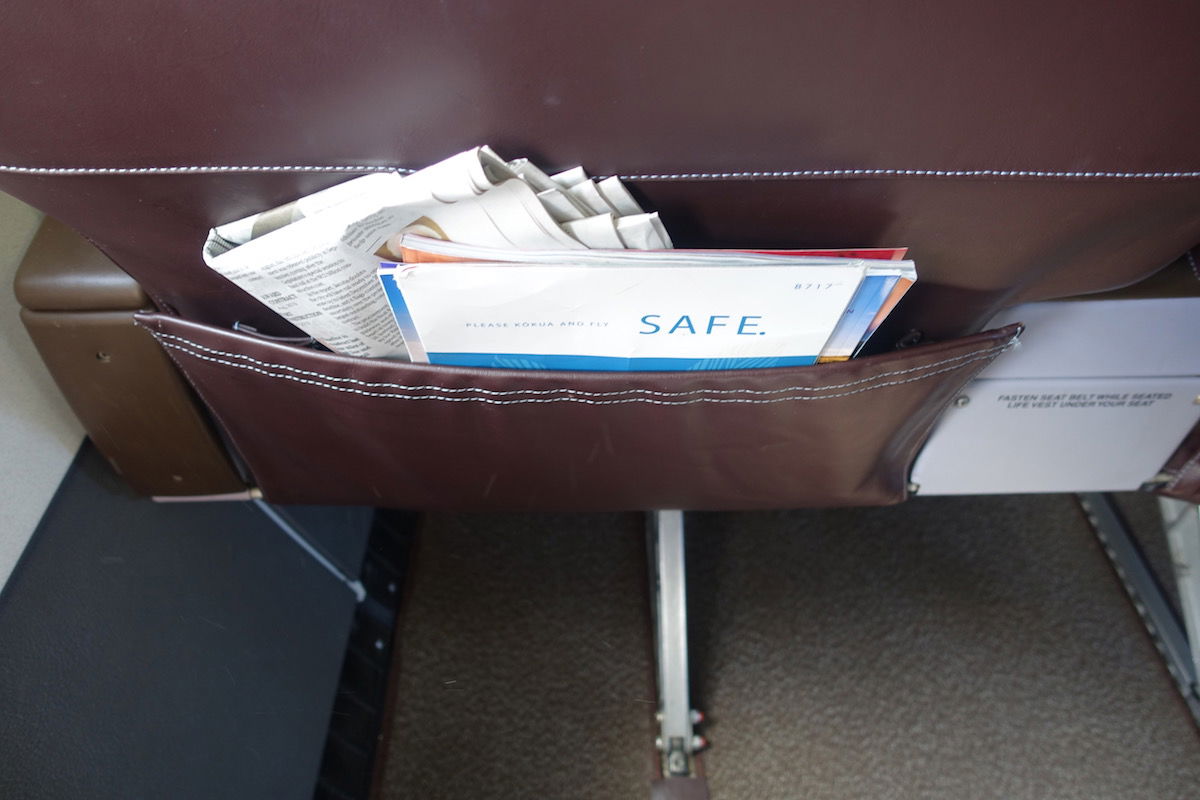 Hawaiian Airlines 717 first class legroom
There was a tray table that could be removed from the far armrest, and could be folded in half. Given that the 717 only operates very short flights between the islands, that has to be one of the least used first class tray tables in the sky.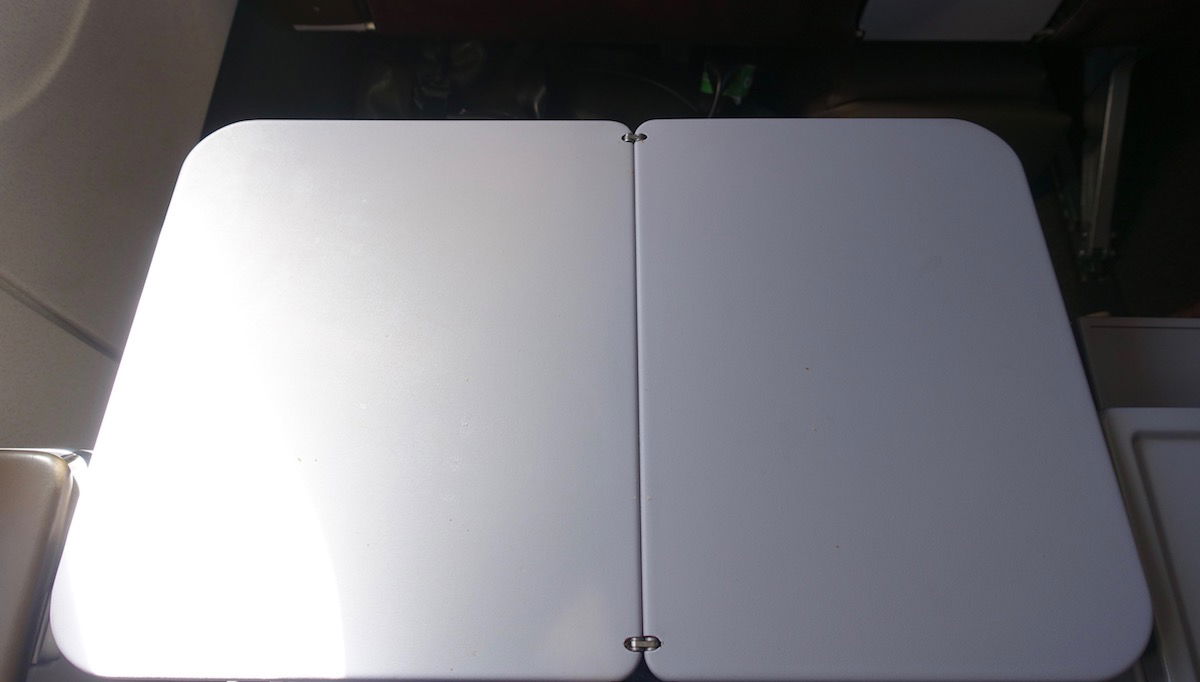 Hawaiian Airlines 717 first class tray table
The overhead console had individual reading lights and air nozzles, which were needed, since the cabin was hot.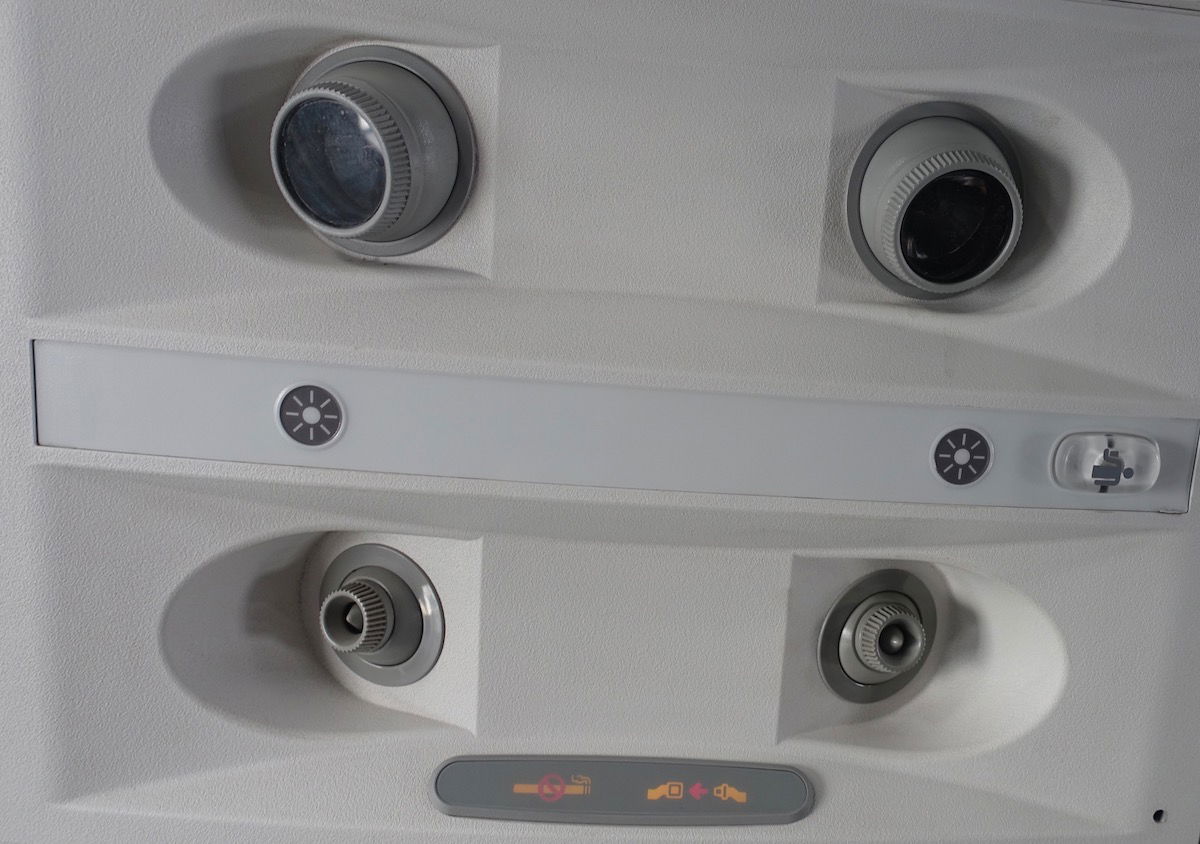 Hawaiian Airlines 717 first class overhead console
While every seat on the plane was taken, boarding was efficient, and by 2:25PM the door closed and we pushed back.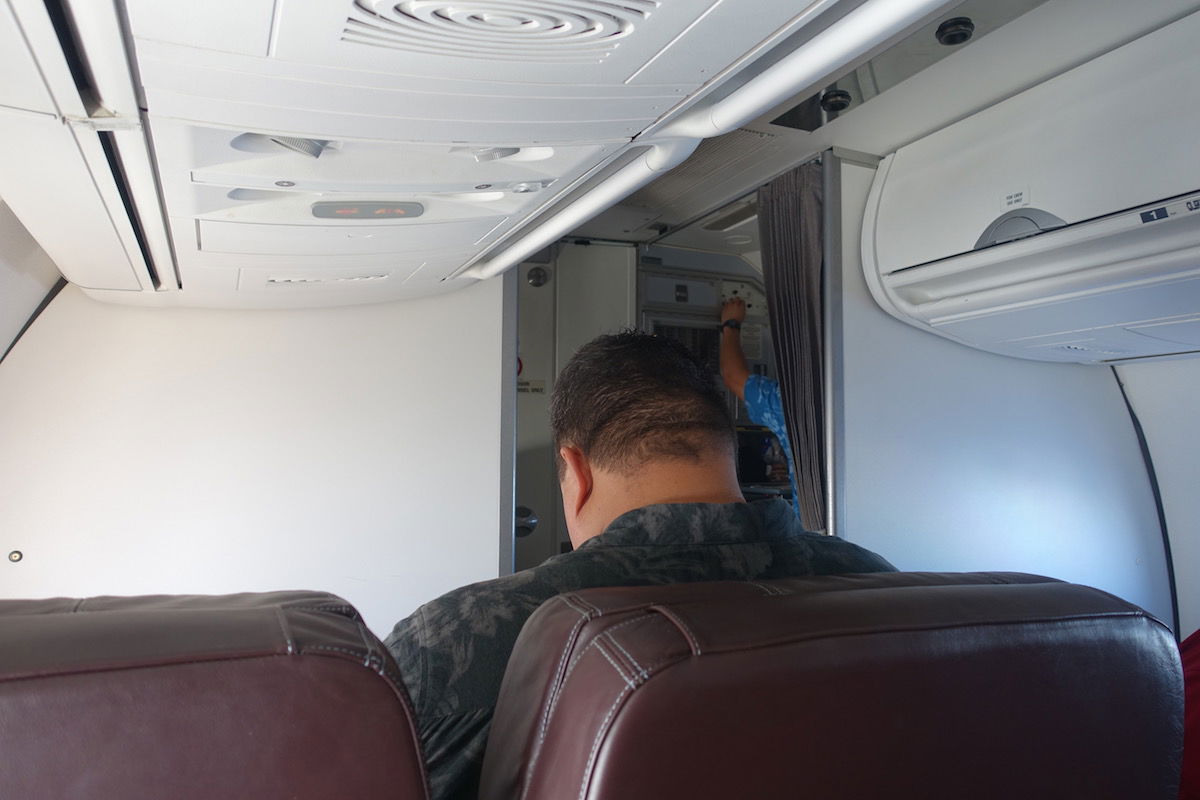 Hawaiian Airlines 717 first class cabin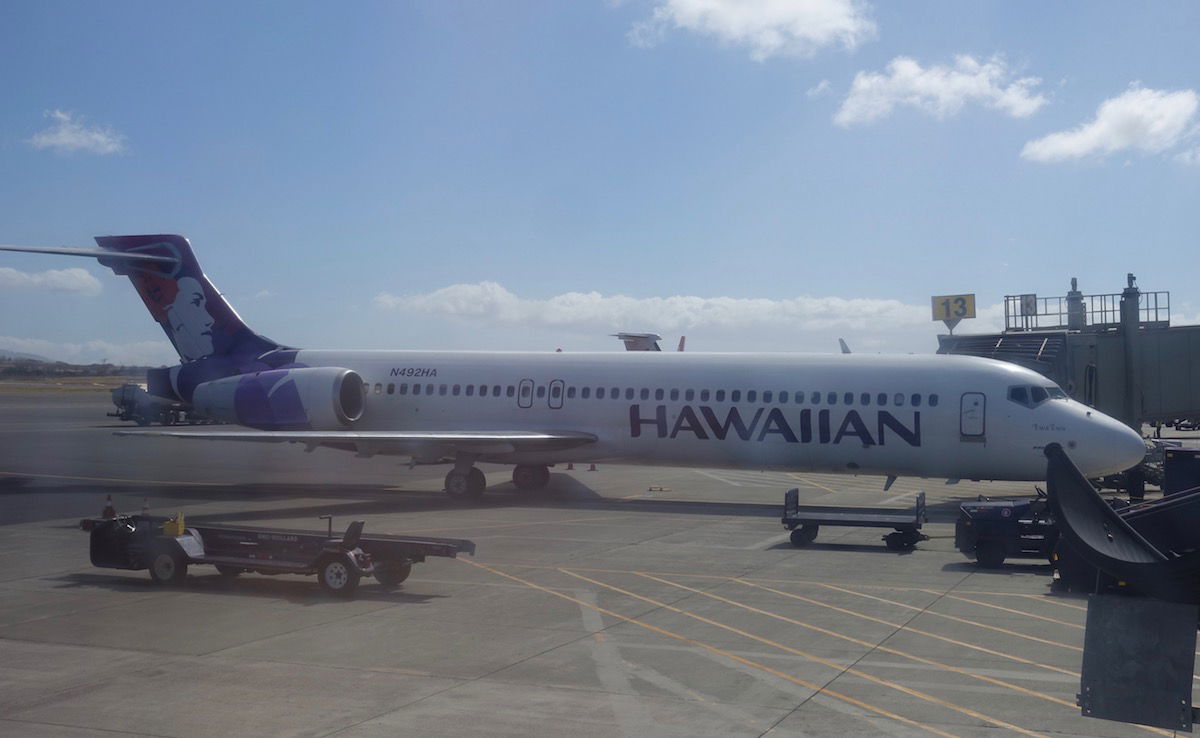 Hawaiian Airlines 717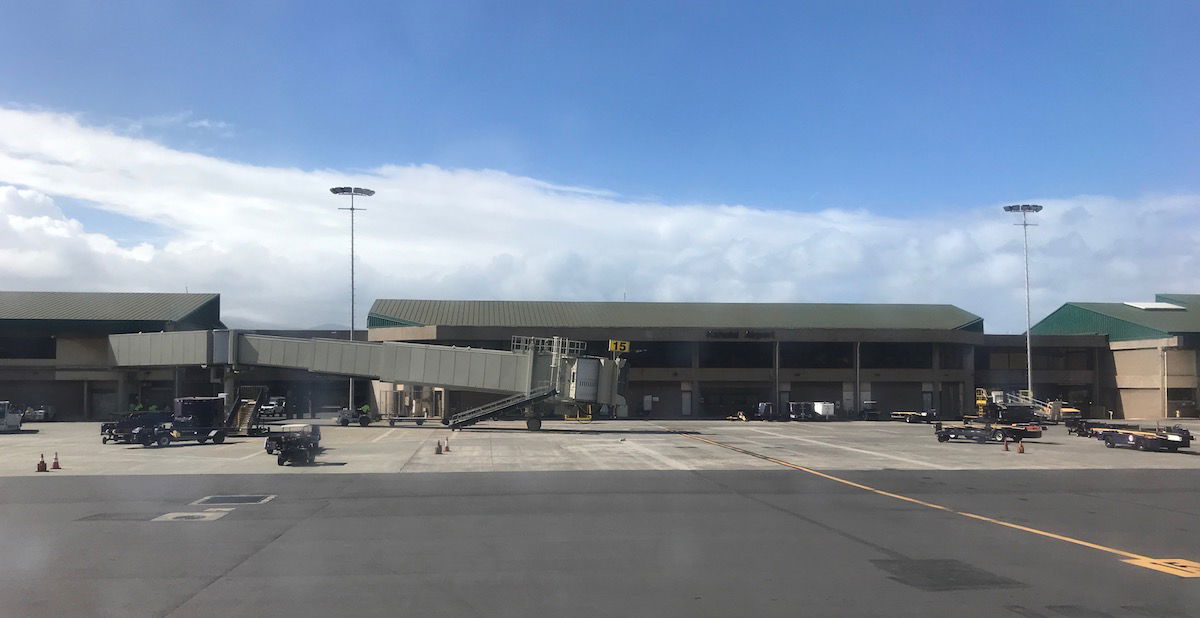 Pushing back
As we taxied out the crew did a manual safety demonstration. After that the lead flight attendant came around to take drink orders for after takeoff. Given that this was such a short flight, I wasn't sure if they were offering a full bar or not. So I asked what they had, and he said "juice, coffee, water, soda, etc." So I just ordered some water.
However, I heard someone else order a mai tai, so we both changed our order to that. 😉
The taxi to the departure runway was short, and by 2:30PM we were cleared for takeoff on runway 2, right behind an Island Air prop.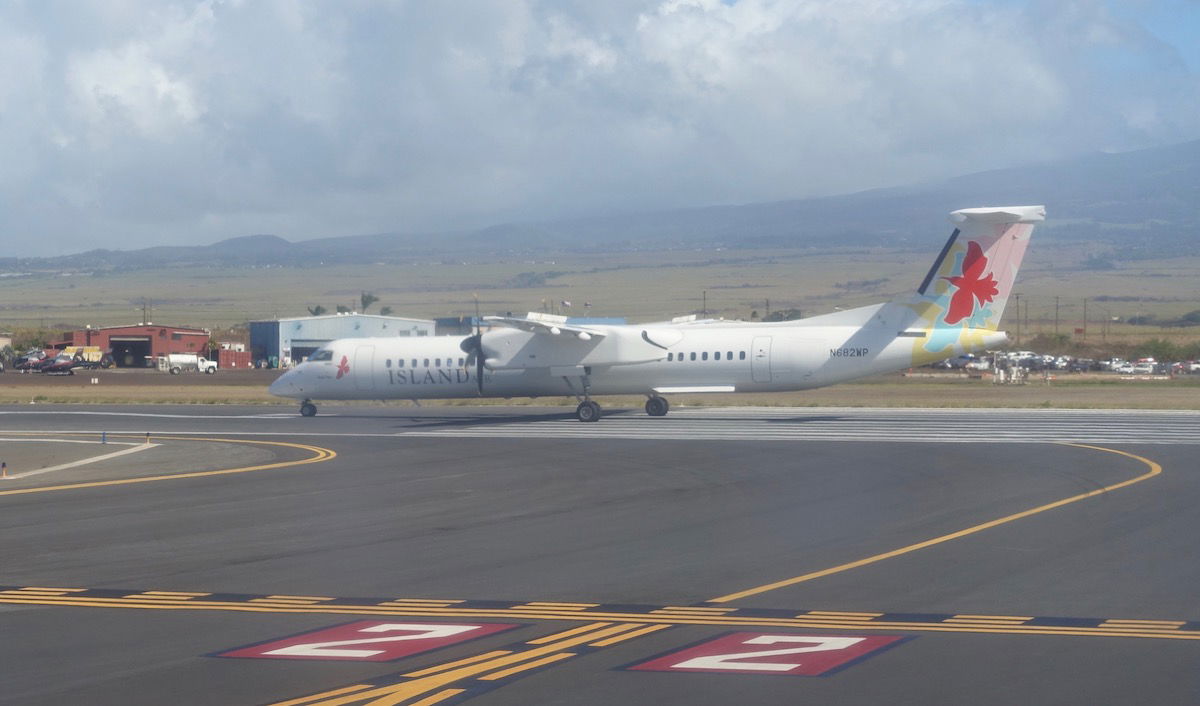 Island Air plane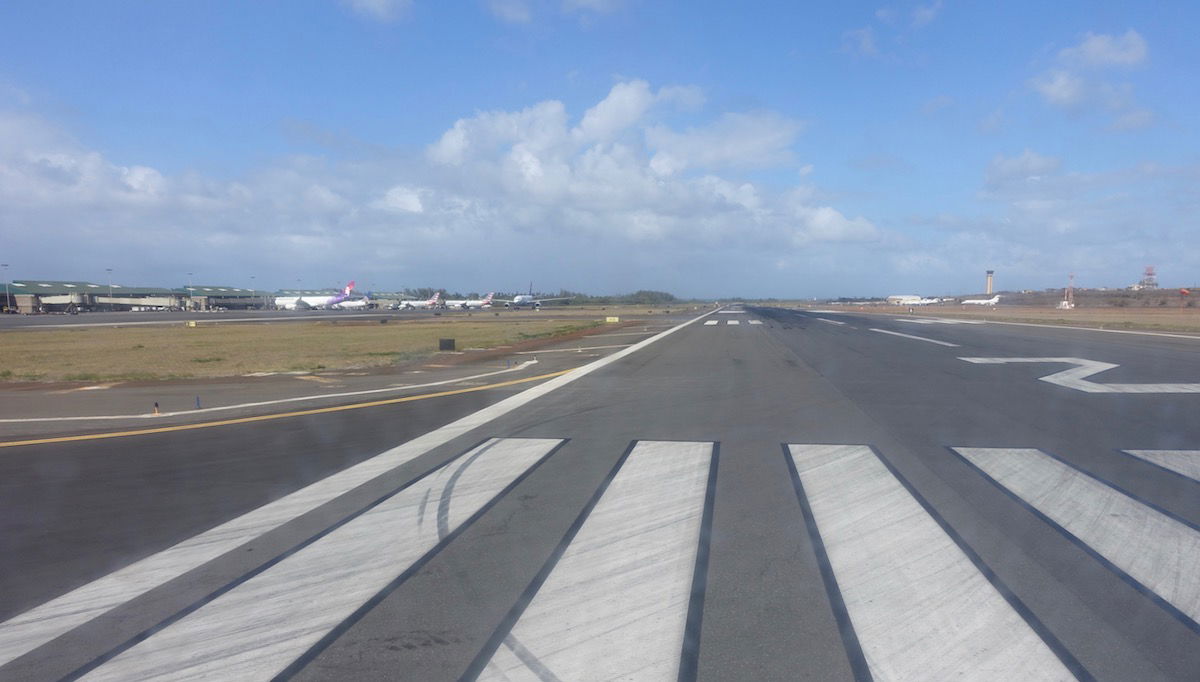 Taking off from Maui
The views on the initial climb out were beautiful, though there was a pretty thick cloud layer, so there wasn't much of a view starting a couple of minutes after takeoff.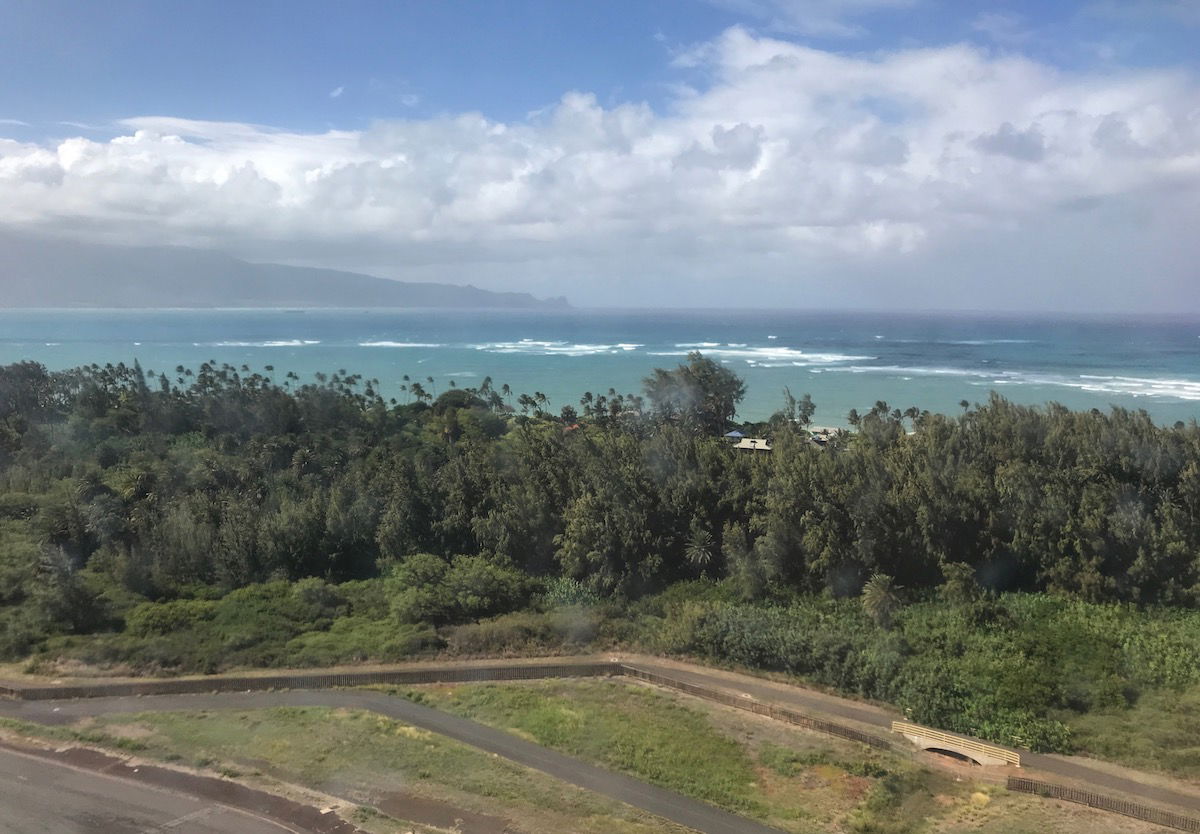 View after takeoff from Maui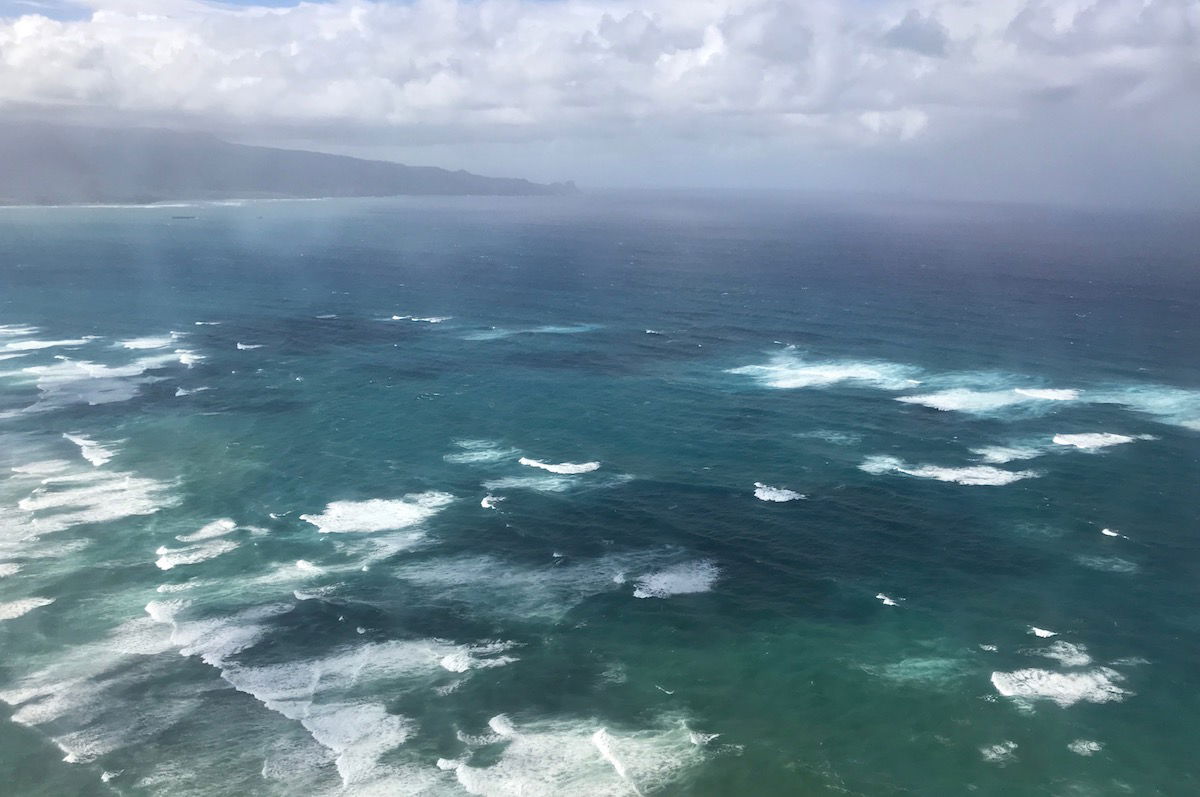 View after takeoff from Maui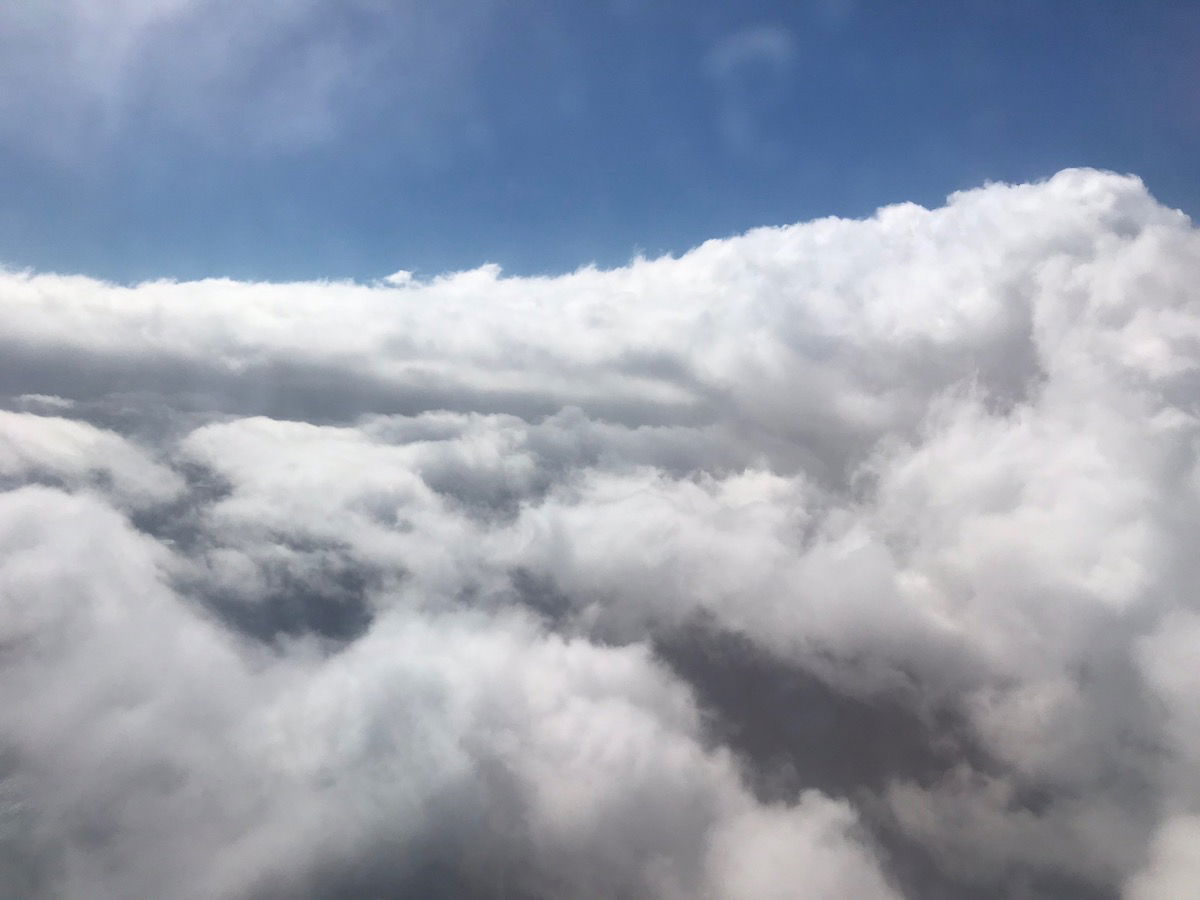 View after takeoff from Maui
As we climbed out the crew announced that in the main cabin they were serving complimentary water or juice, though wine and mai tais were available for purchase.
Once it was safe for flight attendants to get up, the flight attendant came to us to apologize that they only had one mai tai left, and asked if one of us instead wanted a lychee vodka martini or gimlet. He presented us with all three of the bottles, as all the cocktails come in pre-mixed plastic bottles.
So I instead had a lychee martini, and Ford had the mai tai. Both were about as good as you'd expect from a pre-mixed cocktail.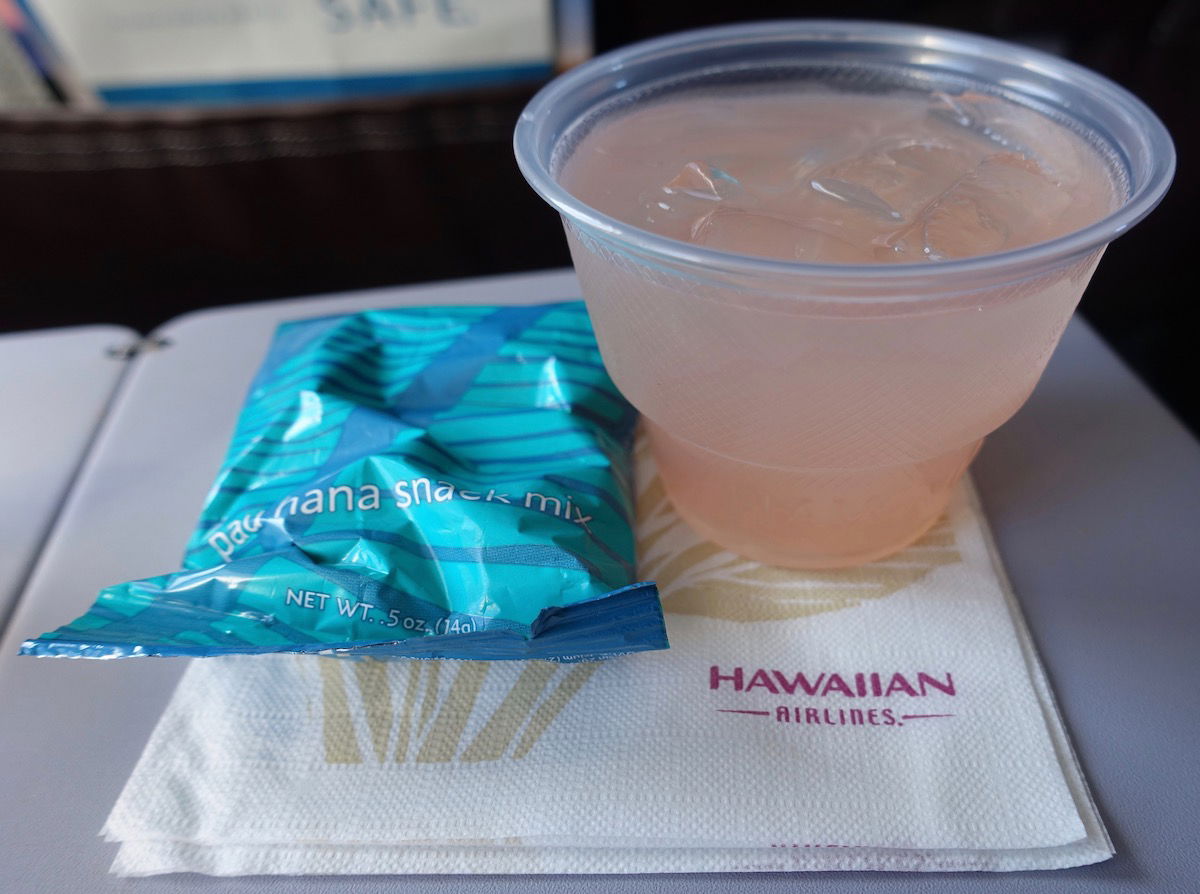 Hawaiian first class drink service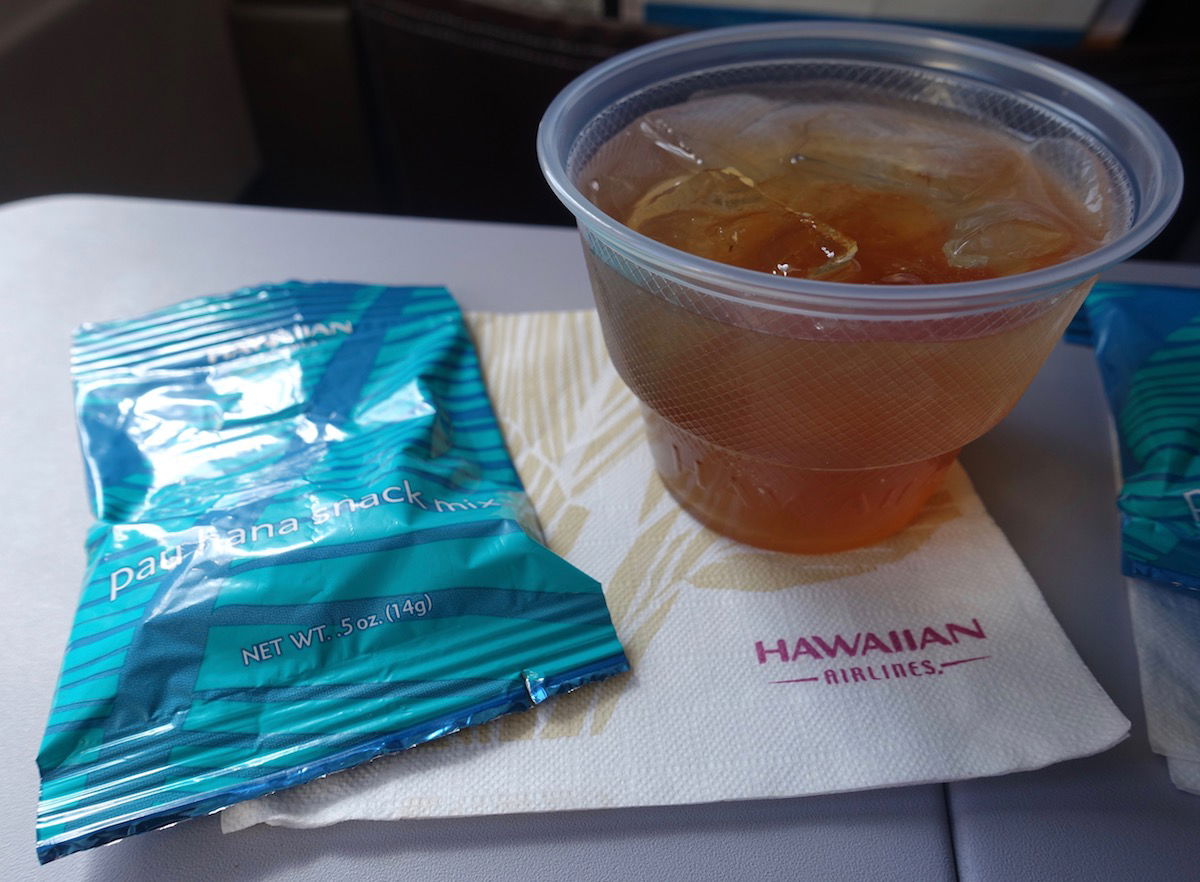 Hawaiian first class drink service
We were both also offered tiny bags of snack mix.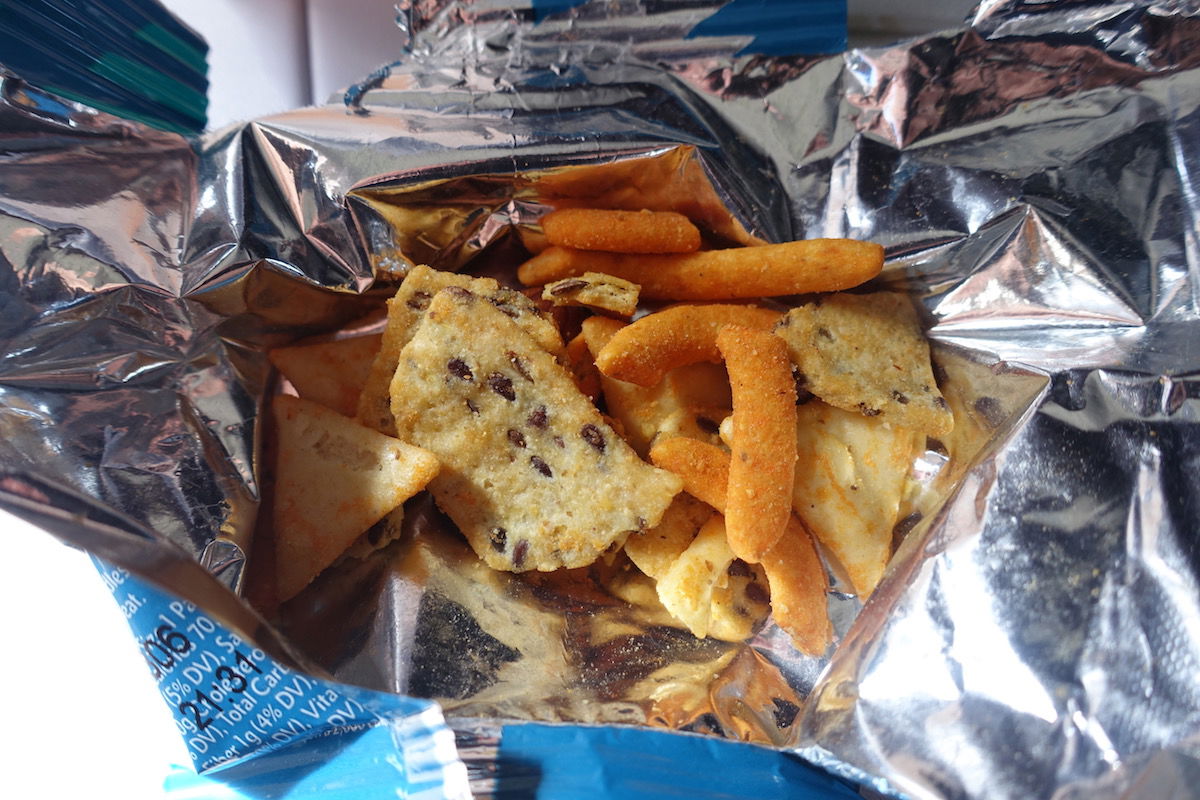 Hawaiian first class snacks
By the time we were served our drinks we were already beginning our descent, so we had to basically chug. Despite the short flight time, the crew had time to do a detailed credit card pitch for Hawaiian's credit card, and then came through the cabin with applications.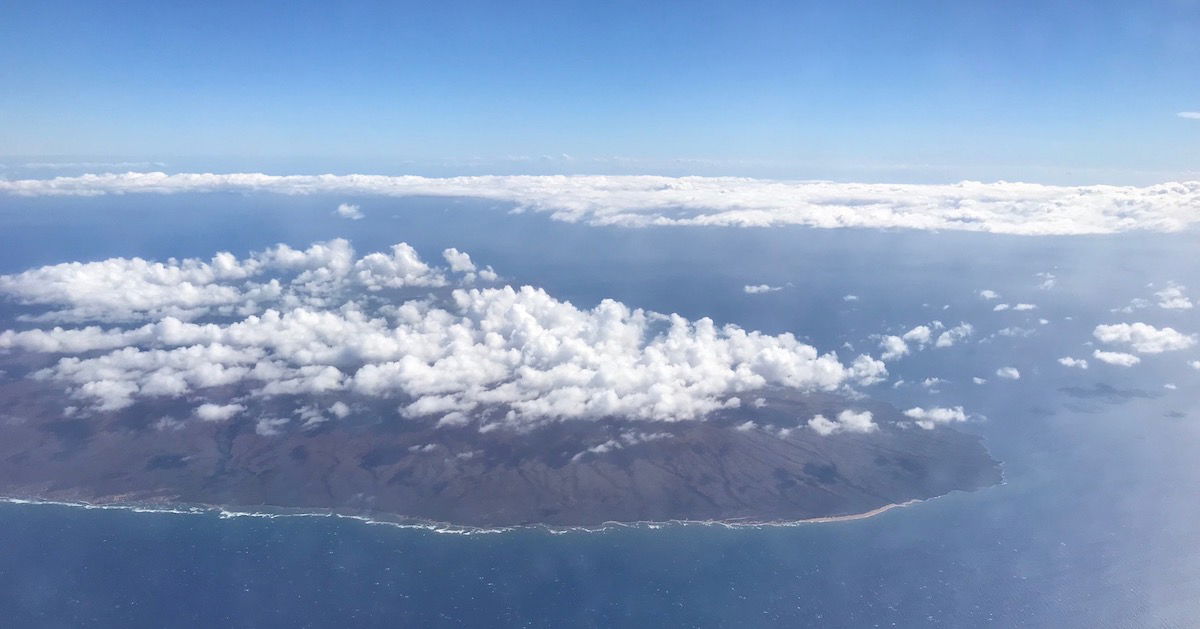 View approaching Honolulu
At 2:50PM one of the pilots announced "we have been cleared for the approach, thank you for flying with us. Flight attendants, prepare for landing."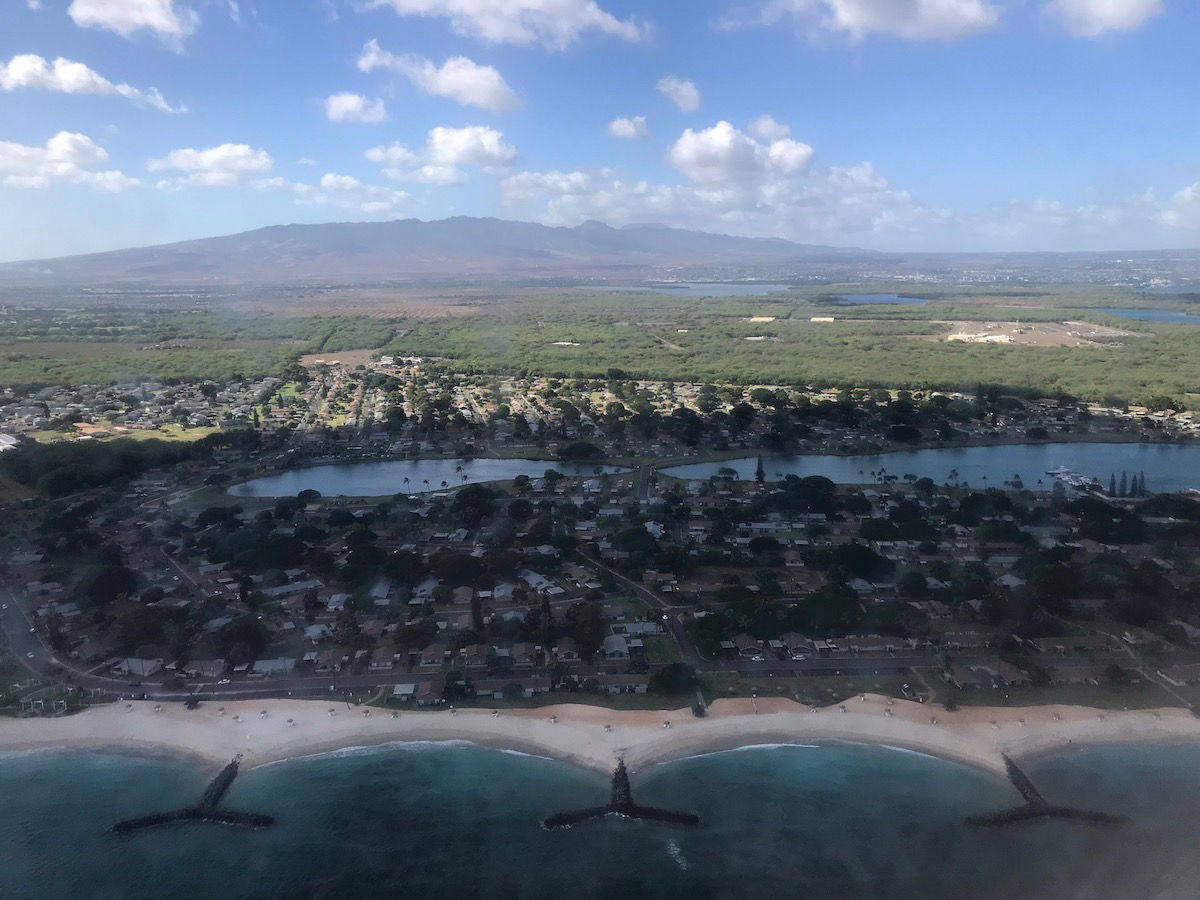 View approaching Honolulu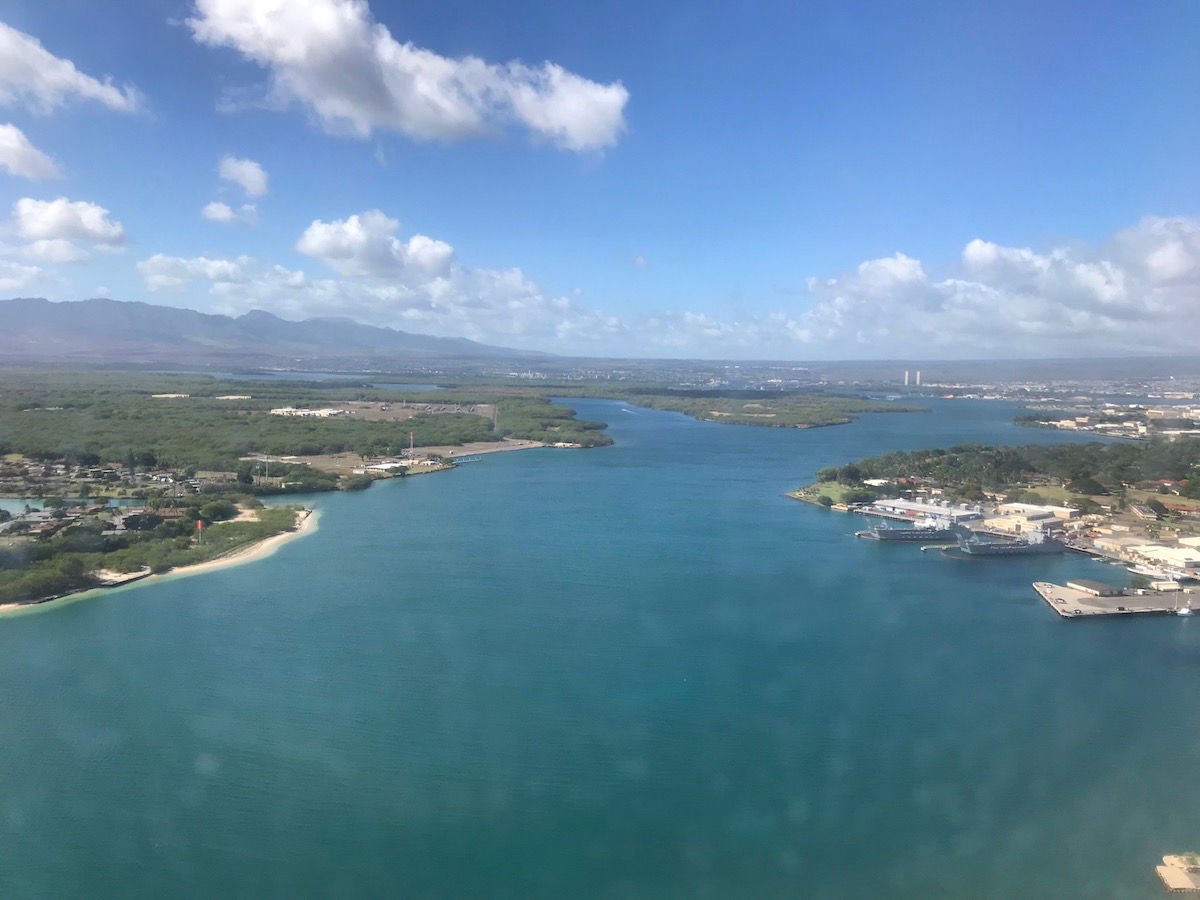 View approaching Honolulu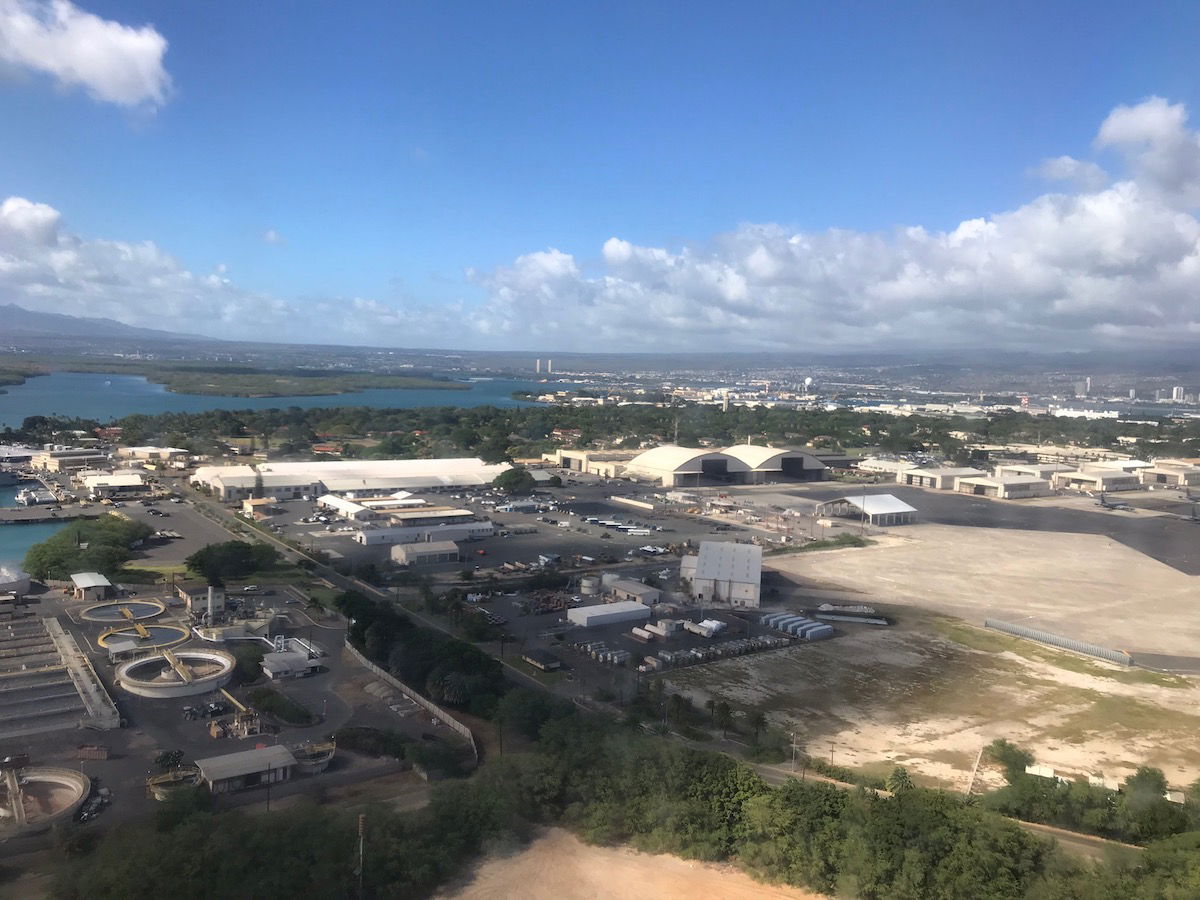 View approaching Honolulu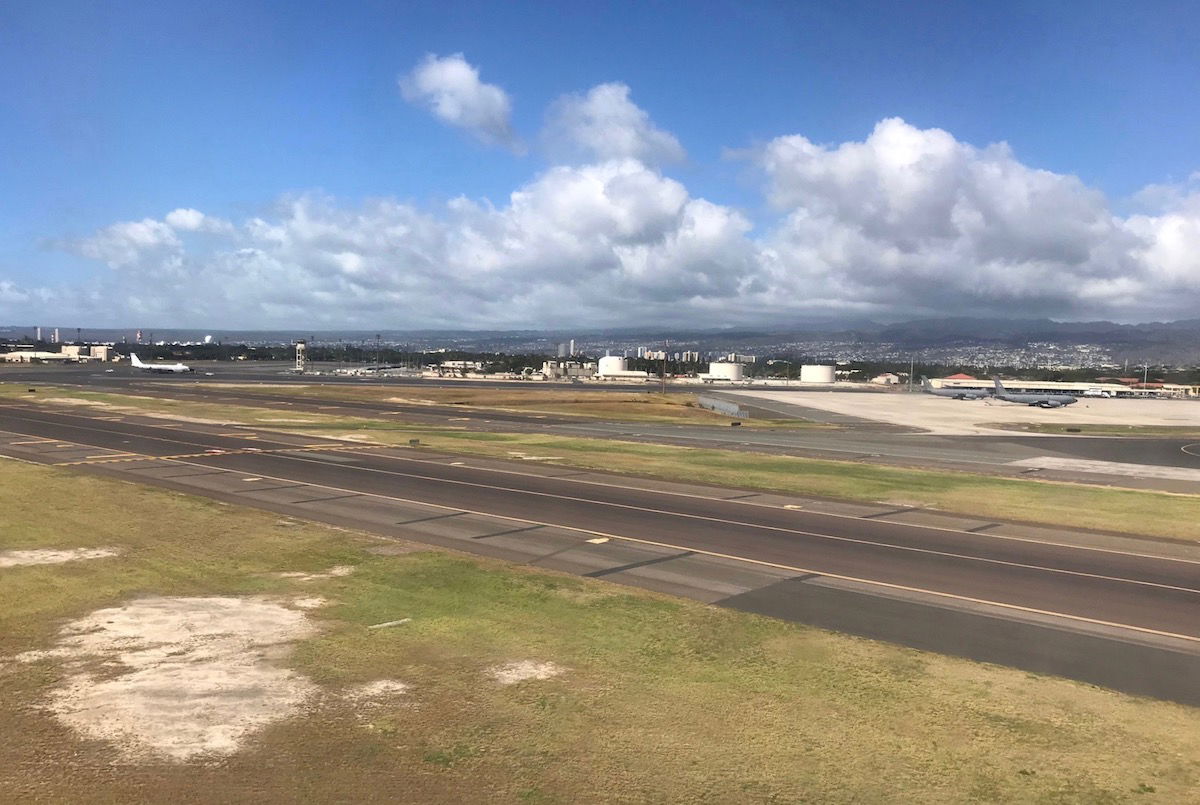 View approaching Honolulu
At 2:55PM we had a smooth touchdown, and then we had a 10 minute taxi to our arrival gate, at the inter-island terminal.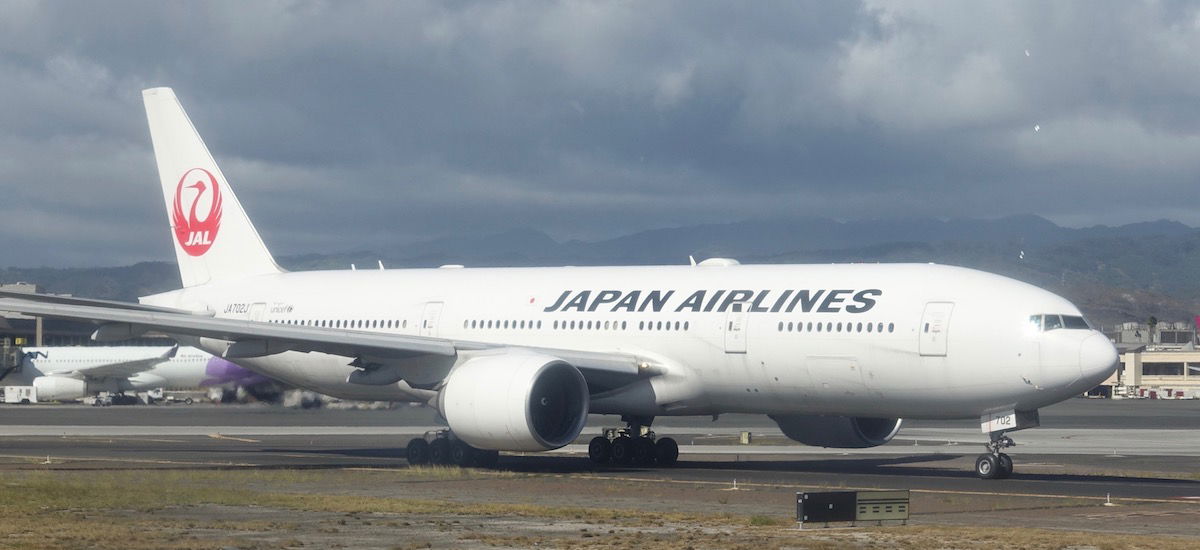 JAL 777 Honolulu Airport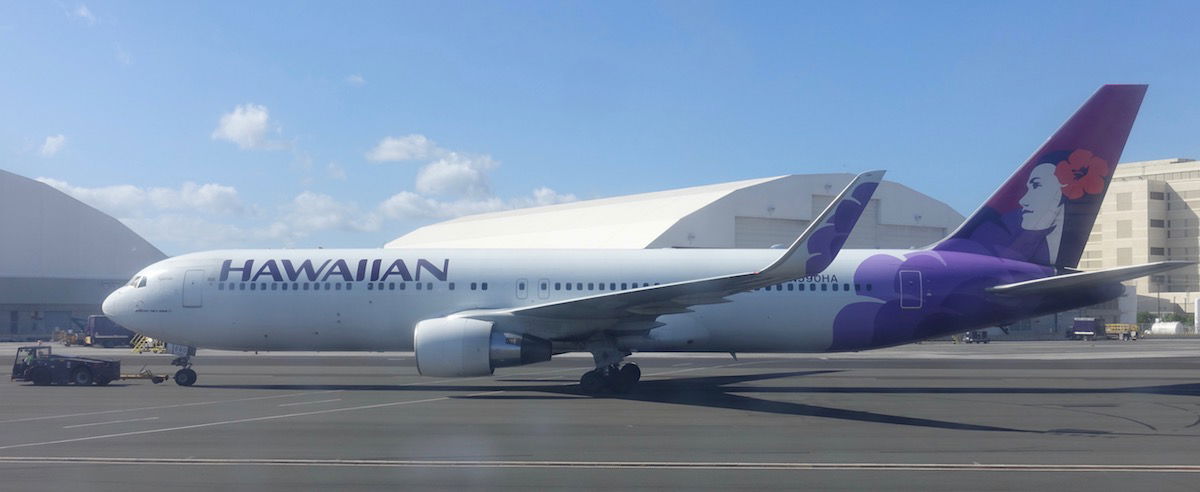 Hawaiian 767 Honolulu Airport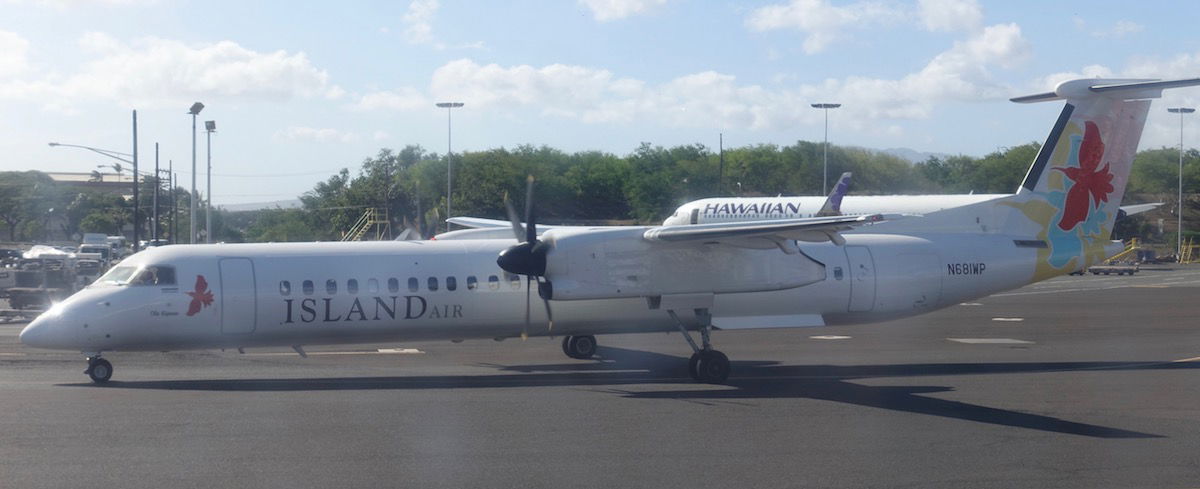 Island Air plane Honolulu Airport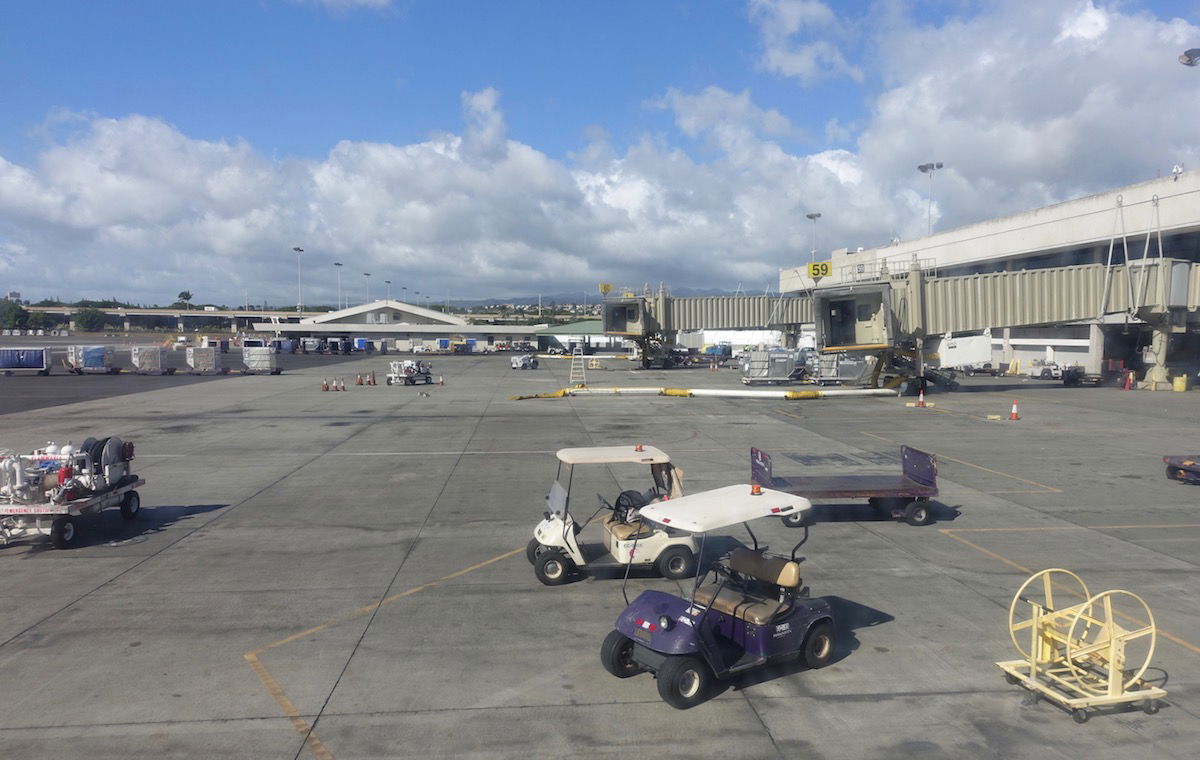 Arrival gate Honolulu Airport
Hawaiian 717 first class bottom line
Ultimately there's not a huge difference between economy and first class on Hawaiian's inter-island flights, but then again, the price difference isn't huge either. First class is often only $50 more than economy, and comes with a free checked bag, so the premium is minimal. For that you get priority boarding, a more comfortable seat, and a drink (that you have to chug, and that isn't actually that great).
So is Hawaiian first class worth it? Not really(ish), but it's not a terrible deal either. Like I said, we paid an extra $50 for first class, and for that got a free checked bag, so in reality it cost an extra $25. At that price it wasn't a bad deal.
Perhaps my bigger takeaway is that Kahului Airport is a mess, and doesn't have any sort of lounges. On top of that, the inter-island gates seem to handle a crazy number of flights, so expect the gate areas to be chaotic. Don't arrive at the airport too early, but also don't cut it too close, since security lines can be bad.