WestJet is undergoing an interesting transformation. They're Canada's second largest airline, and historically have been a low cost carrier. They're going two very different directions at the moment: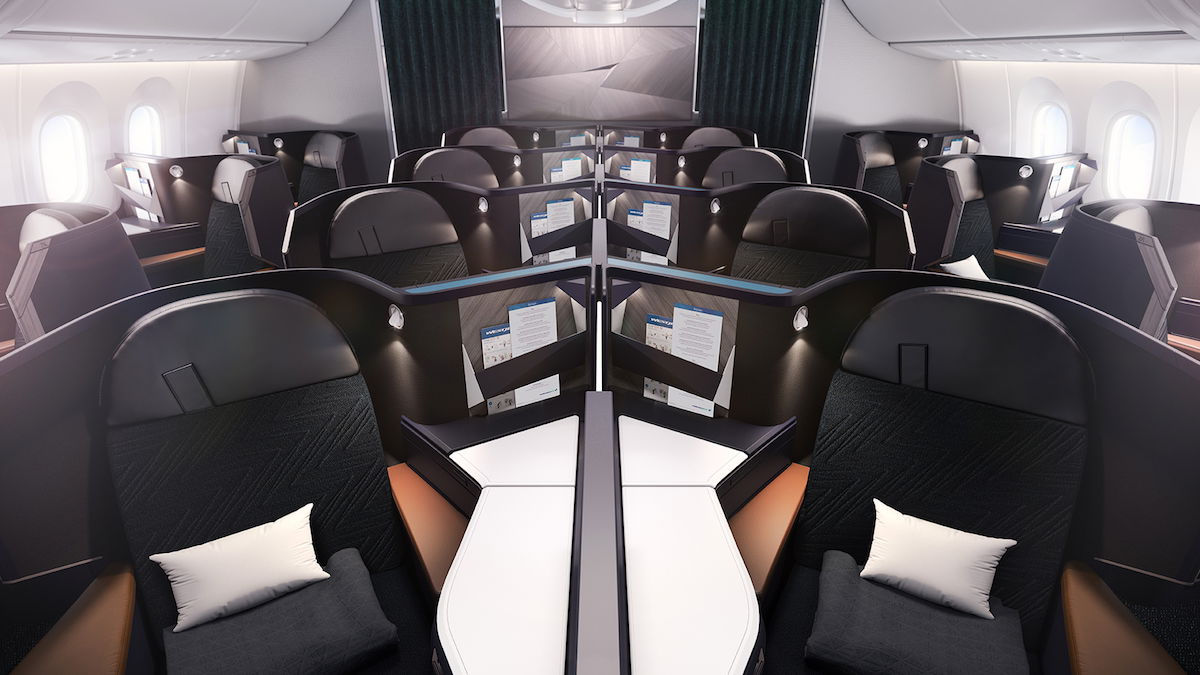 WestJet's new 787 business class
A vast majority of WestJet's fleet consists of 737s, and those are in a two(ish) cabin configuration. There's economy, and then there's WestJet Plus. WestJet Plus is in the first couple of rows of the cabin and includes extra legroom, a blocked middle seat, and free food and drinks. It's like intra-Europe business class, except there's more legroom. It's unique to see an airline in North America trying to offer this configuration, and I've been curious about what their long term play is with the product.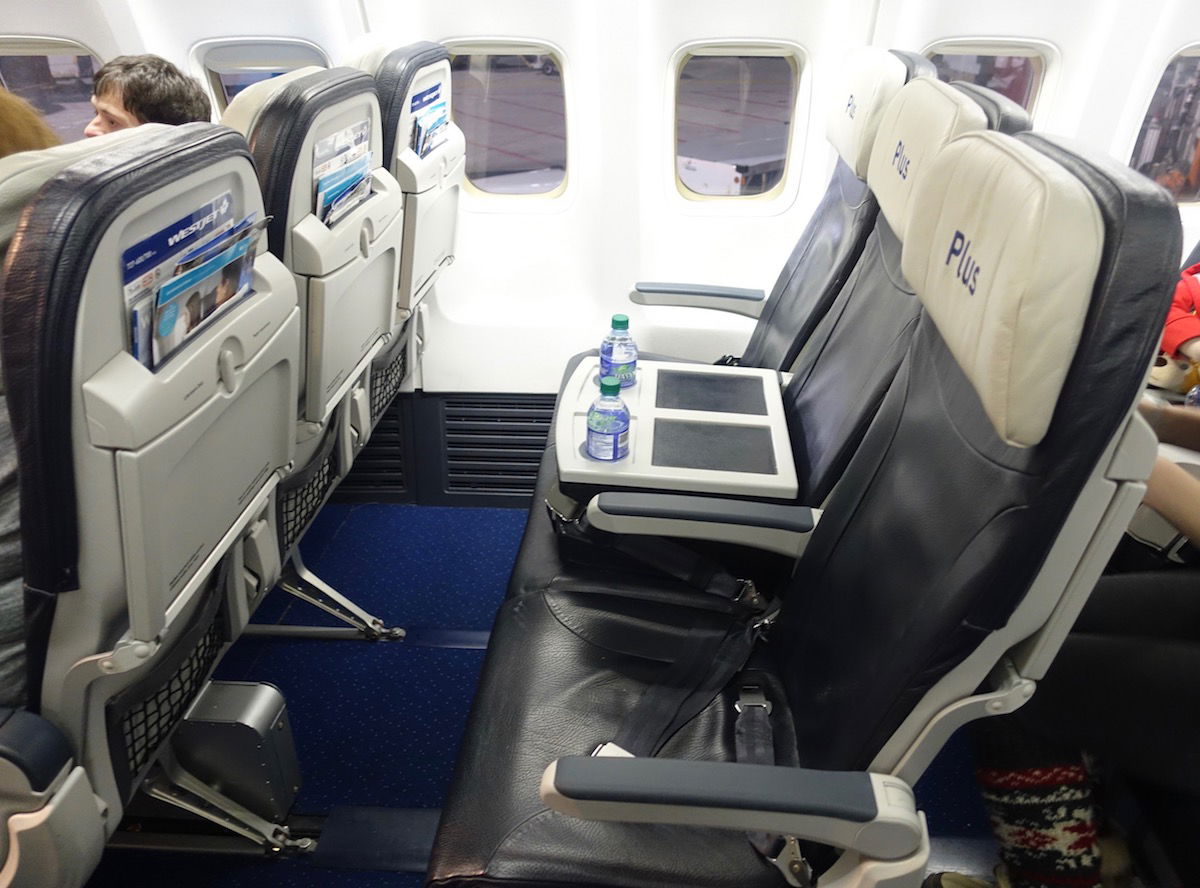 WestJet Plus seats on the 737
This week it has been revealed that WestJet will be installing proper business class seats on some of their 737s. Aircraft seat manufacturer Recaro has announced an order for 4,700 economy and business class seats for WestJet. While the economy seat deliveries aren't that interesting, here's what I do find especially interesting:
For short and medium-haul routes, Recaro will also be supplying BL3520 economy class seats and CL4710 business class seats for ten of the airline's aircraft. The seat deliveries will begin in 2018.

On short-haul routes, WestJet will be deploying Recaro seats throughout the entire B737 MAX cabins. The BL3520, which will be used in economy, is one of the most reliable seats in its class and stands out with its advanced lightweight design and exceptional passenger comfort.

The Canadian airline selected the CL4710 for its business class on short and medium-haul routes. The business class seat features a variety of stowage compartments for personal belongings. A leg rest, which can be adjusted in length and angle to adapt to the needs of individual passengers, contributes to superb comfort. The seats can also be equipped with state-of- the-art in-flight entertainment systems.
it's not entirely clear yet if WestJet's entire 737 fleet will eventually feature these seats, or if they're only starting with some 737 MAX aircraft.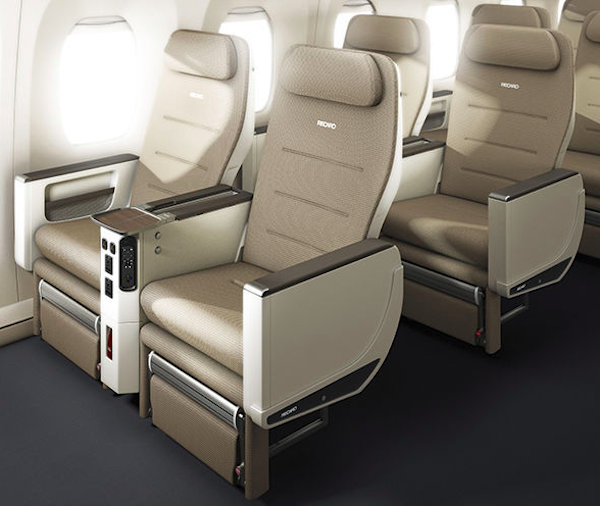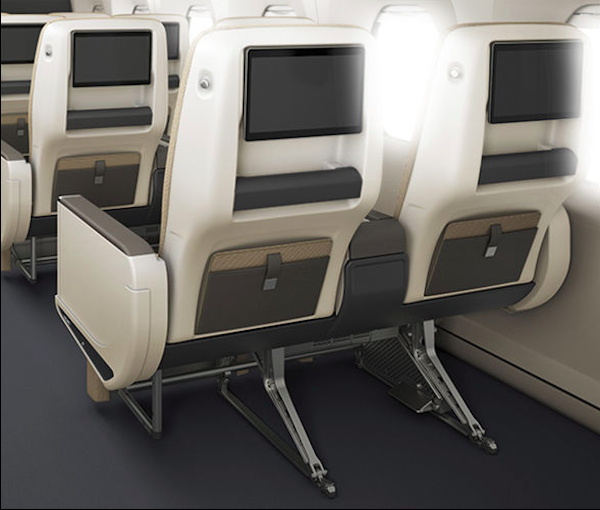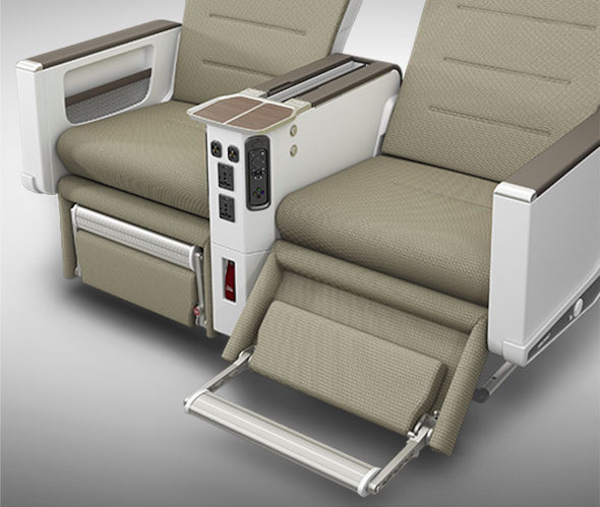 WestJet first introduced their Plus product in 2013, and I guess it has been pretty successful. Plus was a way for them to dip their toes in the premium market without investing too much, since they could keep the same seats. It's logical enough to see this product evolve:
With WestJet introducing a proper business class product on their 787s, they'll be able to compete better if they can offer business class on connecting flights
They should be able to introduce these seats without greatly reducing seat count, since the current seats have 36″ of pitch and a blocked middle seat
WestJet is forming a joint venture with Delta, so this will allow them to offer more of a consistent experience between the two airlines.
What remains to be seen is if they'll continue to market the forward seats on their flights as WestJet Plus, or if they'll instead brand this as a proper business class. Furthermore, I'm also curious to see if they offer enhanced services. Up until now WestJet Plus has gotten food that mostly looks like something you could buy in economy, which means that they've offered wrapped sandwiches and cheese plates, for example.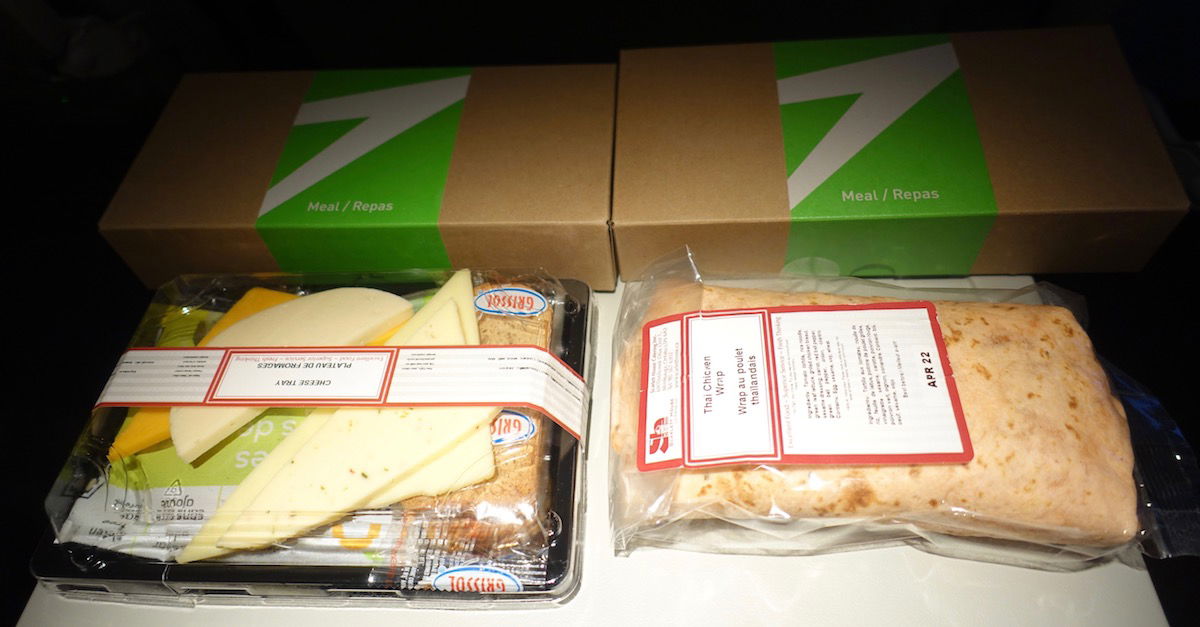 I wonder if they'll introduce a real premium cabin experience now.
What do you make of WestJet installing proper business class seats on their 737s?
(Tip of the hat to Michael)