Update: Read my full Etihad First Class 787 Washington To Abu Dhabi review.
Hello from Abu Dhabi! I just took Etihad's 13 hour flight from Washington Dulles to Abu Dhabi in first class. I've flown the airline in first class on the A380, 777, and A340, and wanted to see how the 787 compared. I also wondered how Etihad's product was holding up with all the cost cutting.
Etihad's 787 first class cabin has eight suites with doors, spread across two rows in a 1-2-1 configuration. The seats alternate between facing forwards and backwards. I'm still not sure I get why that's the case or if there are any space savings to be had (I get the space savings in business class, where the footwell for one seat goes underneath the next seat, but it's more confusing here).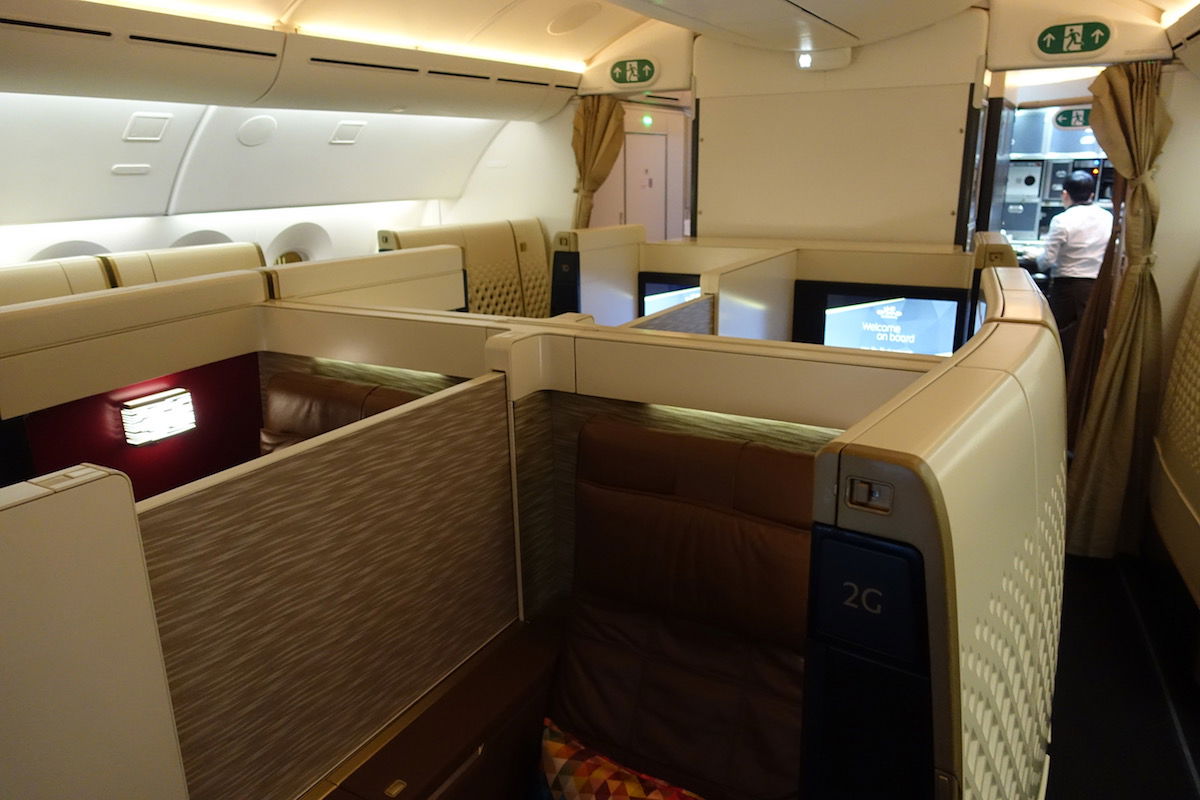 The seat was more spacious than I was expecting, given that the 787 isn't that wide of an aircraft. The seat was in reasonably good condition, except the cord wouldn't retract for my controller, so it was all over the place from the moment I boarded.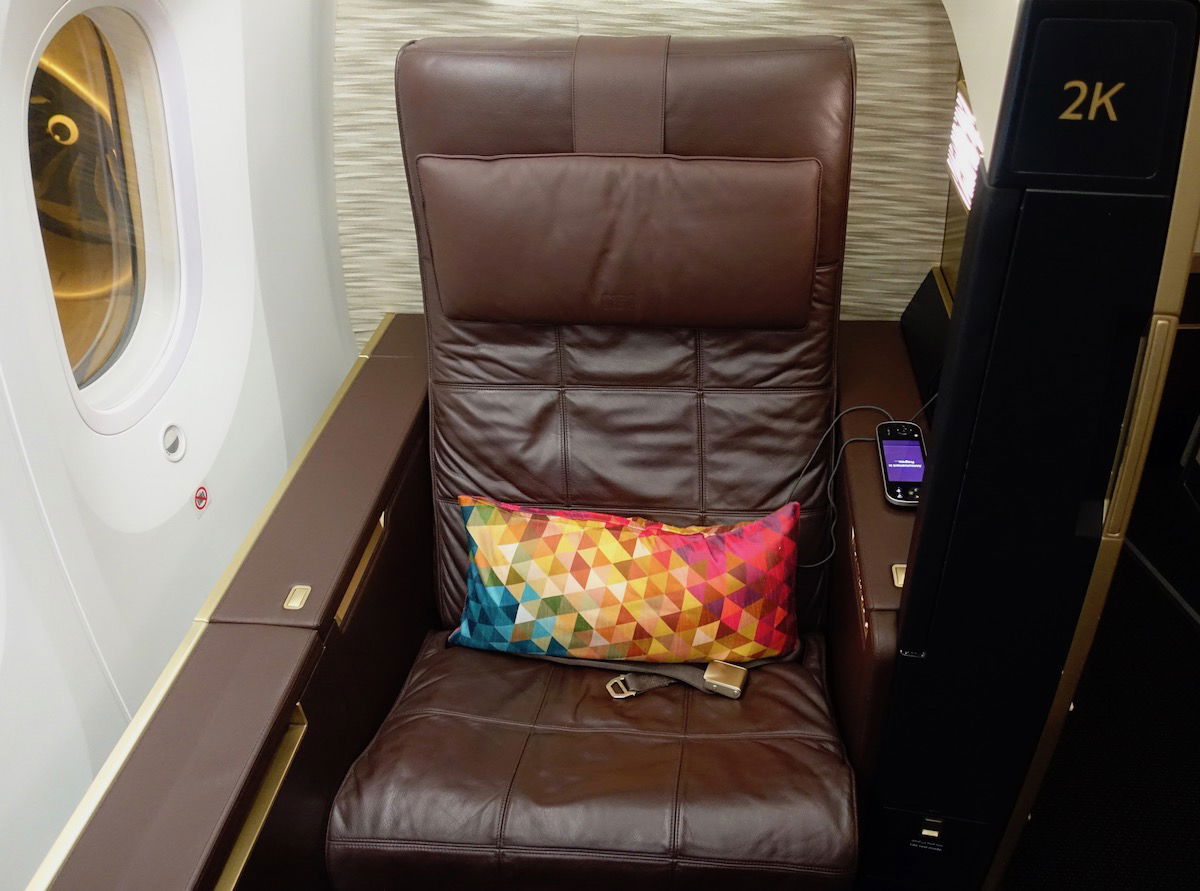 The ottoman at the seat is massive, and since there are no overhead bins throughout the cabin, there's a storage compartment underneath the ottoman. This is big enough for a personal item, but not for a carry-on — those need to be stored in the closet.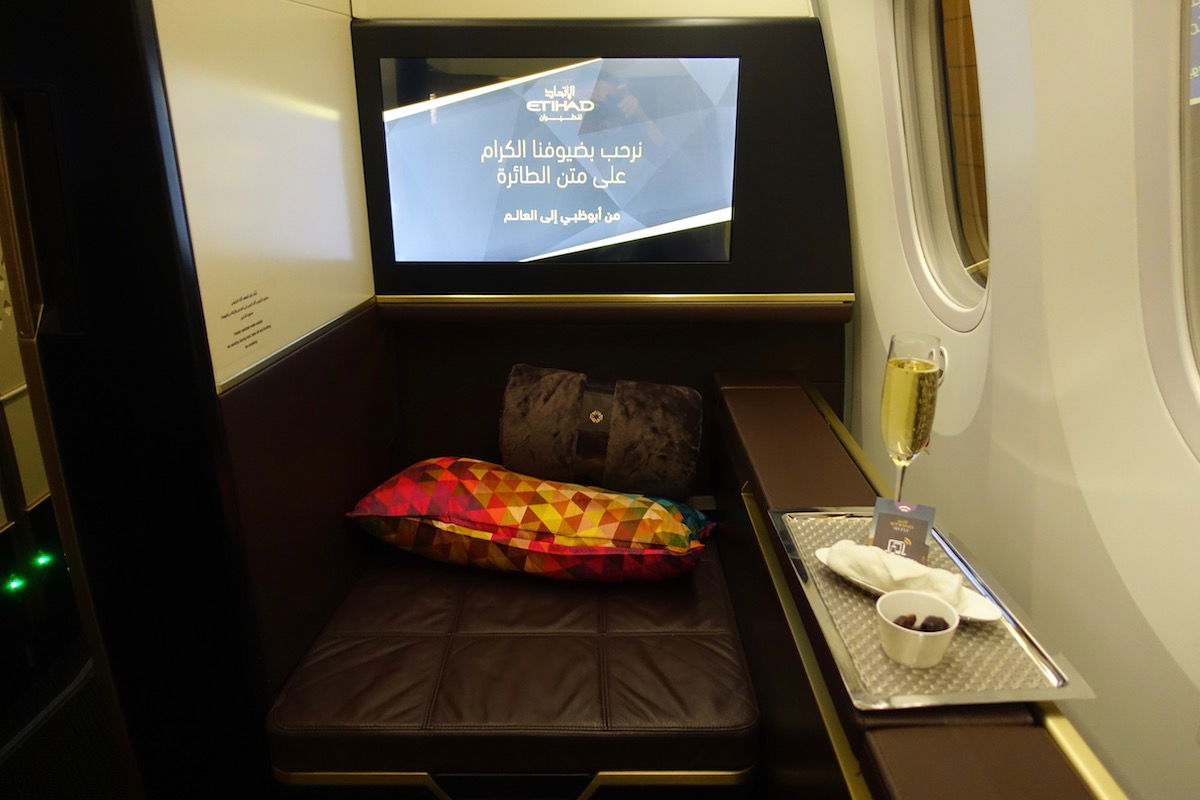 I was expecting the soft product to have gotten worse, but overall I didn't find that to be the case. The amenity kit and pajamas were better than the old ones, in my opinion.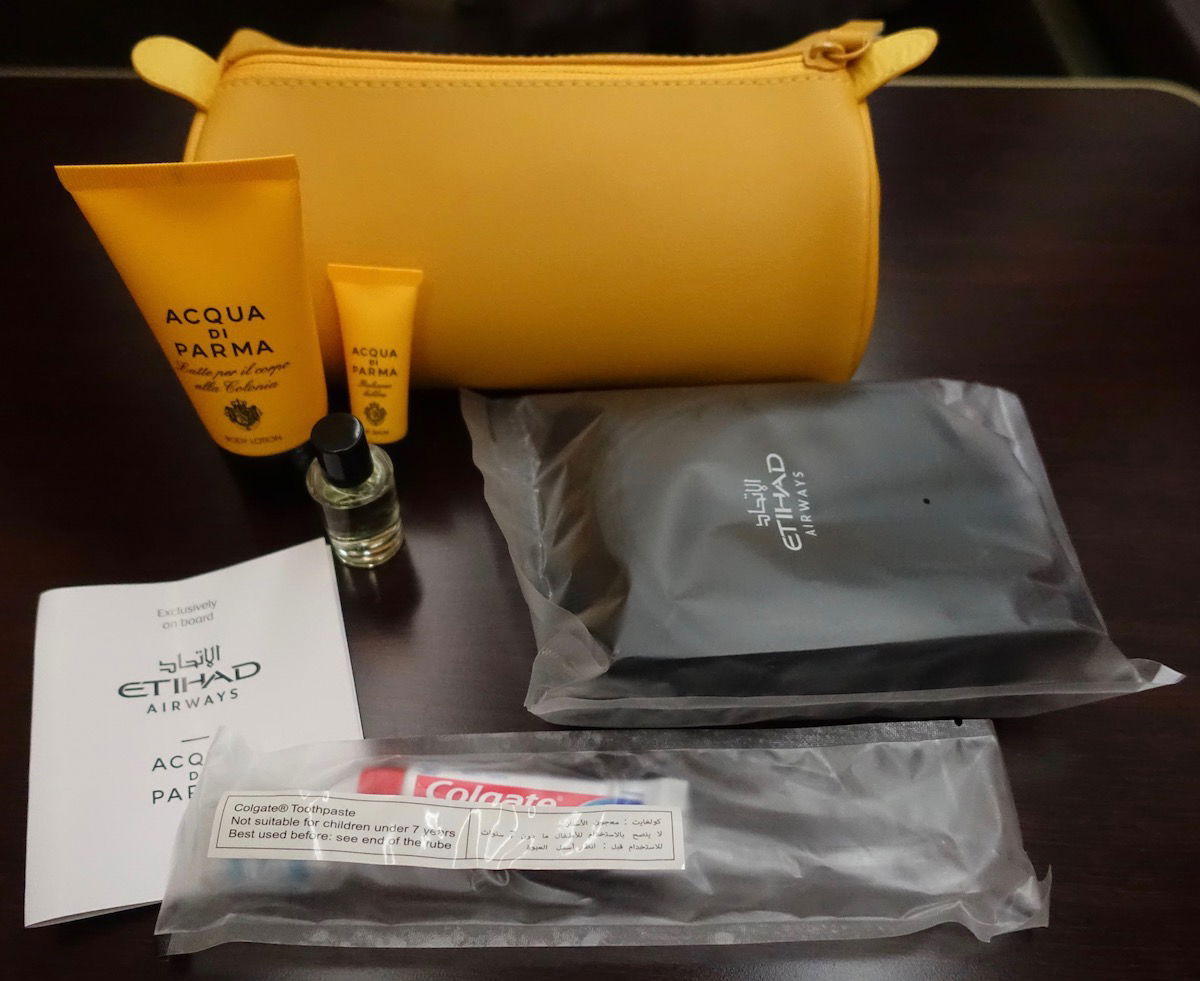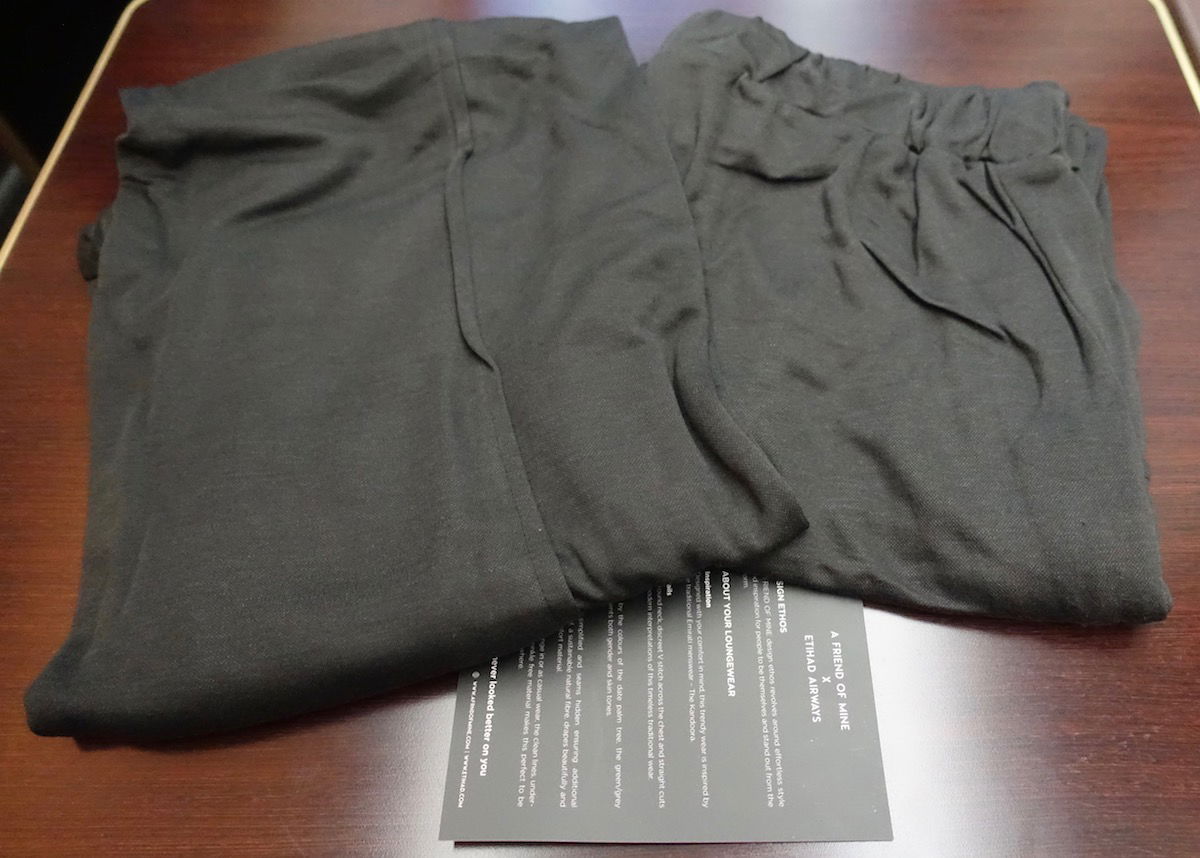 The menu had the same format, though it seemed to be smaller than in the past. On the plus side, they didn't run out of any my choices.
I had dinner after takeoff. To start I ordered the spinach and lentil Arabic soup.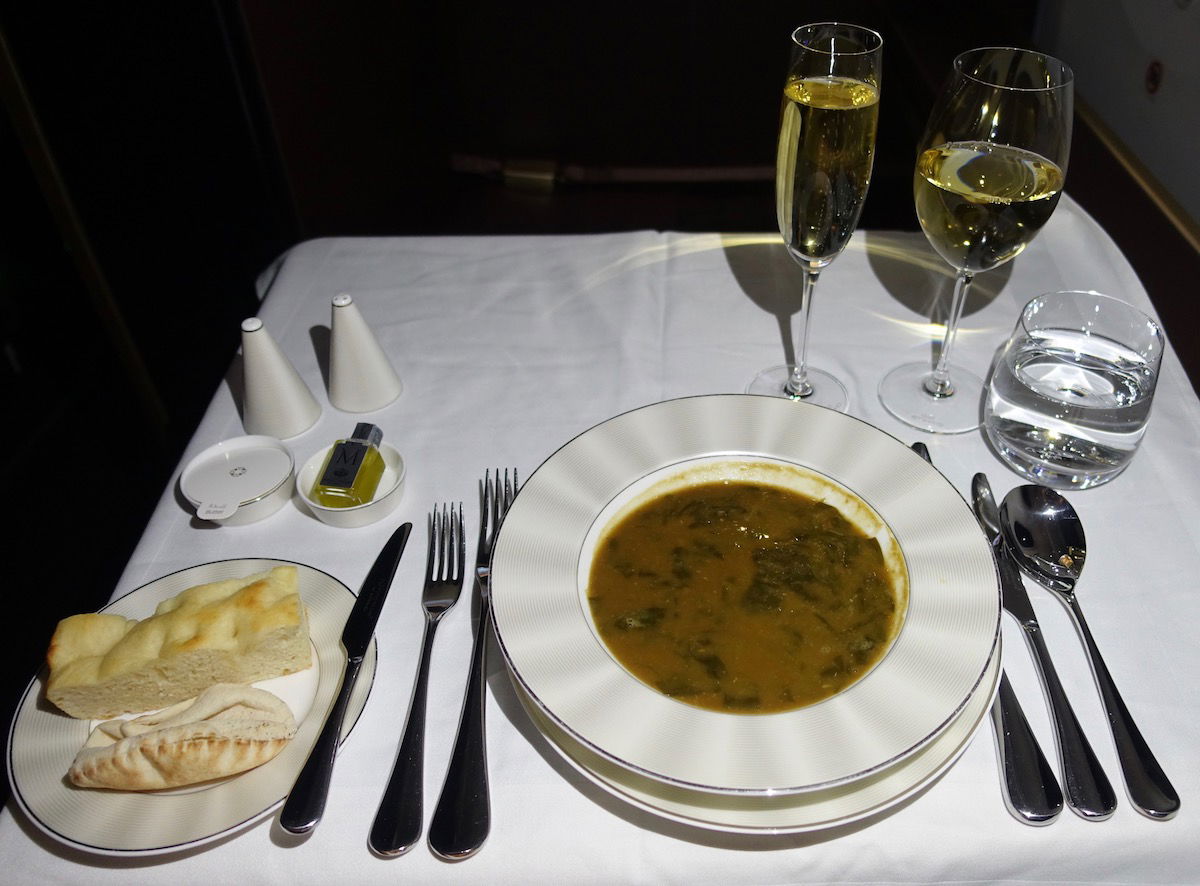 Then I had the Arabic mezze.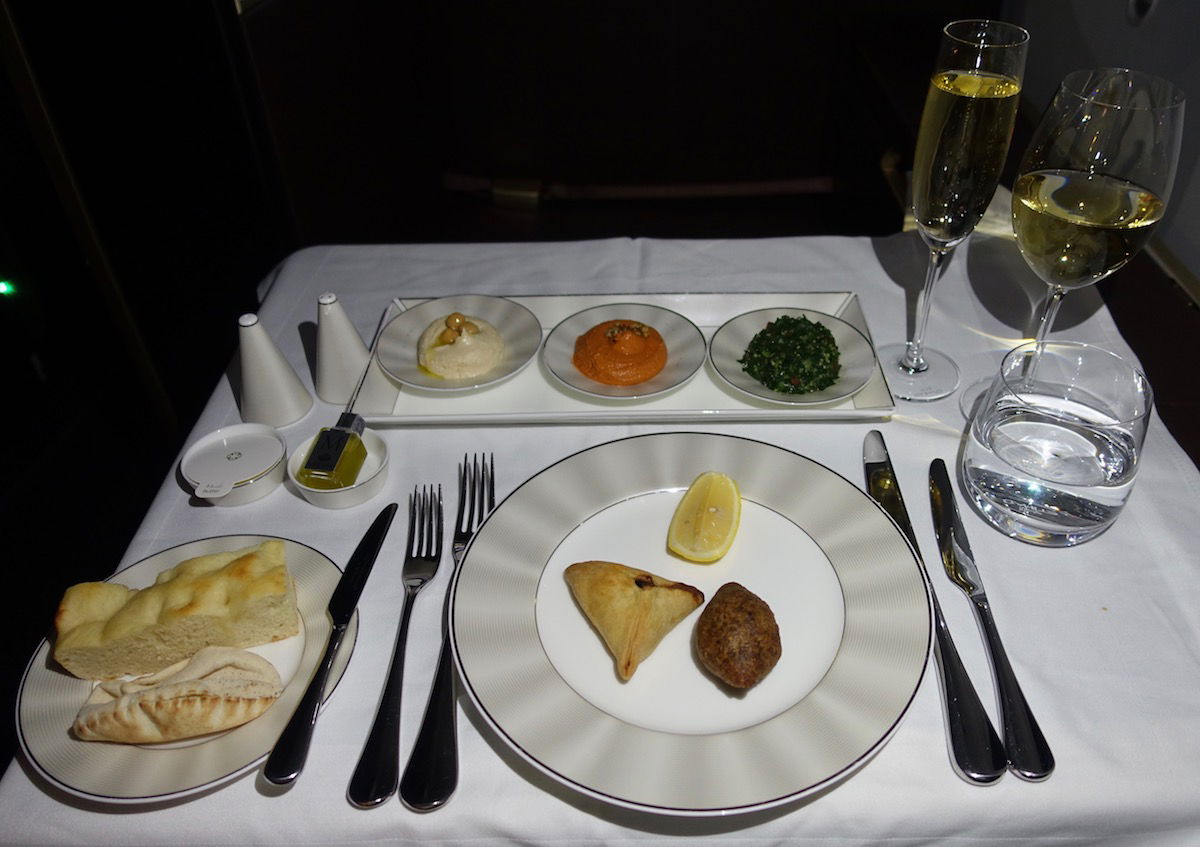 For the main course I had seabass with potato gnocchi, peas, and a lemon butter cream sauce.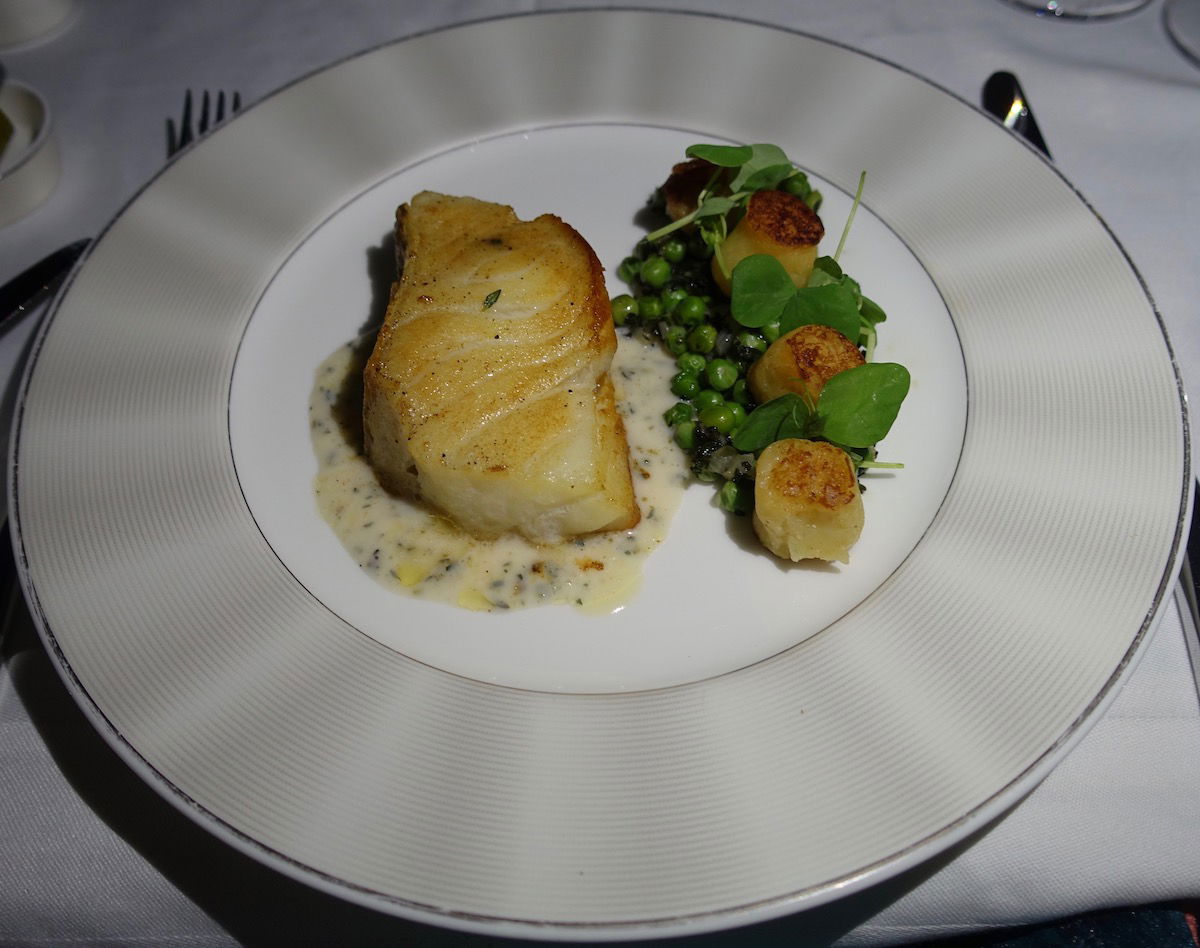 Lastly, for dessert I had vanilla sponge cake with berries and mascarpone.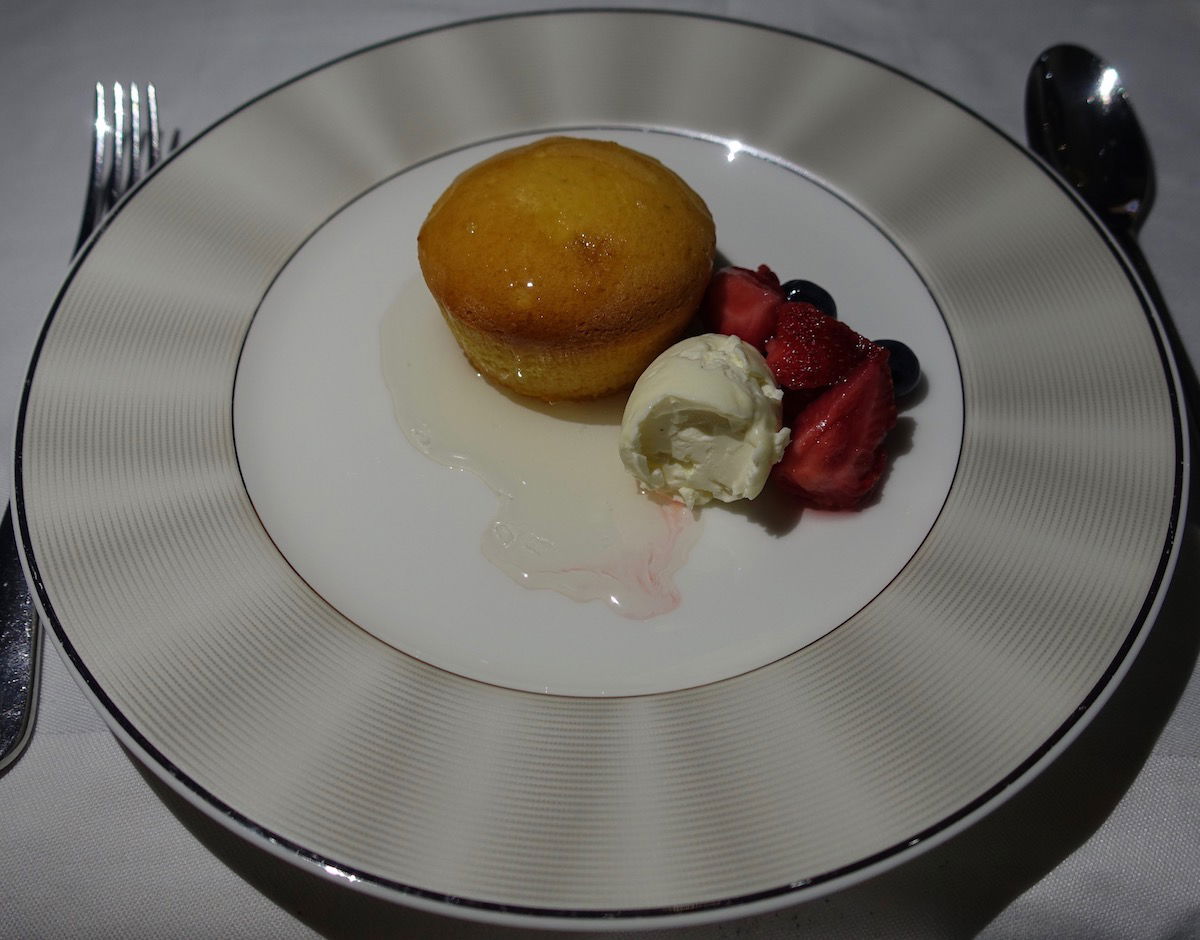 After that i went to sleep — while the seat is plenty large, it's not well padded, and the comforter isn't very thick, so I had a hard time getting really comfortable.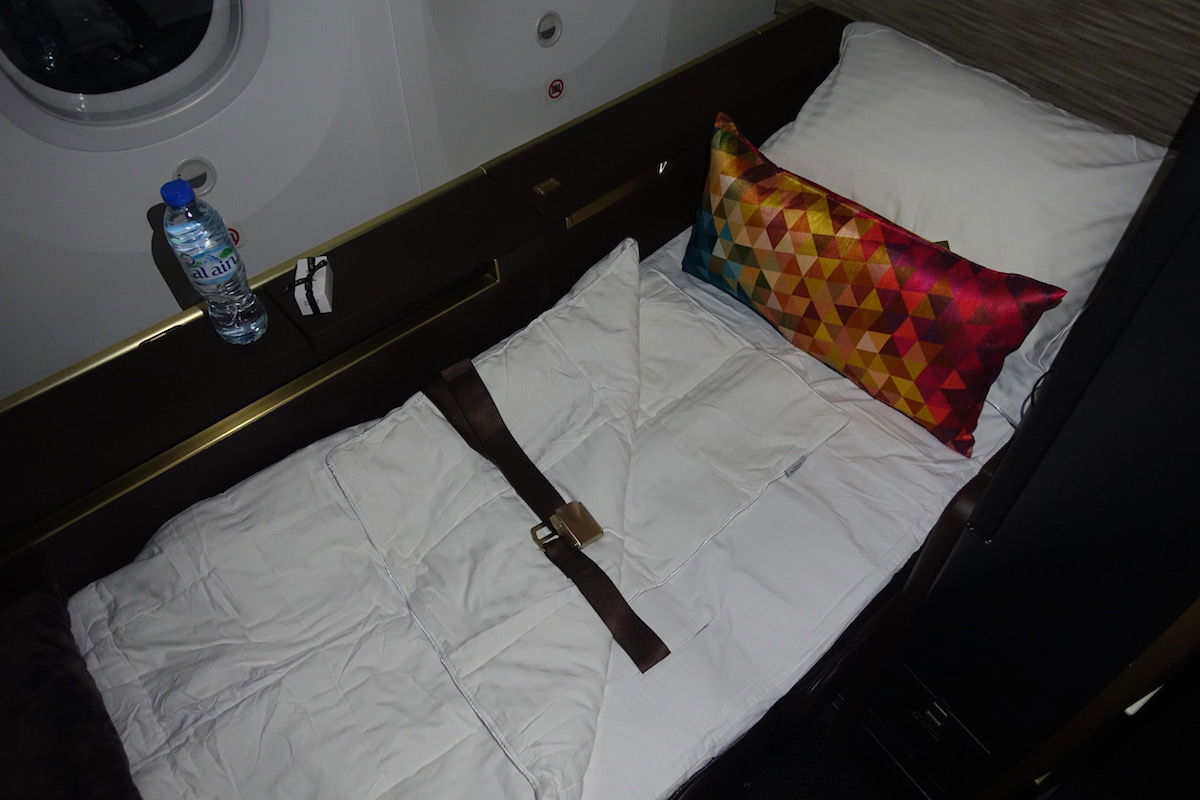 Entertainment was excellent, except Etihad has frustratingly worsened their Wi-Fi offering. First class passengers get 90MB of free Wi-Fi, and then they now charge based on data usage rather than time. You used to be able to get a pass for the entire flight for $20, while now it's $20 for 180MB. Even with turning off things in the background, I ran through a couple of those passes over the course of the flight.
Lastly, the service. Etihad has obviously had a rough couple of years, and I can't help but feel like that's reflected in their staff. Everyone just sort of seems a little dead inside and unenthusiastic. It's not that different than American (see Doug Parker, your airlines have more in common than you thought, subsidies and all). 😉
The flight attendants were perfectly alright — they did everything they had to, they occasionally smiled, etc. — but the service wasn't attentive or enthusiastic. I'm curious to see how service continues to evolve at this airline over the coming years with all the changes going on.
If you've flown Etihad's 787 first class, what was your experience like?