It's entirely possible that this doesn't materialize, but there's reason to believe that Etihad Airways may be looking to return to the west coast of the United States.
Etihad Abu Dhabi to Los Angeles flight returning?
From 2014 until 2020, Etihad Airways flew between Abu Dhabi and Los Angeles. That route ended up being cut, as the airline tried to increasingly focus on sustainable and profitable growth. However, there's an indication that this route may be coming back.
AeroRoutes flags how during a recent OAG schedule filing, Gulf Air filed new codeshare flights operated by Etihad Airways (the two airlines have a partnership). The filing suggested that on June 13, 2024, Etihad would launch 3x weekly flights between Abu Dhabi (AUH) and Los Angeles (LAX) using Boeing 787-9s with the following schedule:
EY171 Abu Dhabi to Los Angeles departing 8:45AM arriving 2:25PM
EY170 Los Angeles to Abu Dhabi departing 4:55PM arriving 8:00PM (+1 day)
Now, the schedule filing has since been removed by Gulf Air, which suggests that at a minimum, Etihad isn't prepared to announce this route just yet.
Is it a sure bet that Etihad will bring back its Abu Dhabi to Los Angeles route? Absolutely not. However, airlines also don't just randomly file schedules that are based on nothing, especially when we're talking about a codeshare on a partner. And this isn't simply a refiling of some old schedule, since previously the airline never flew a 787 to Los Angeles.
If this route were to resume, it would be Etihad's longest route, by far, at 8,390 miles.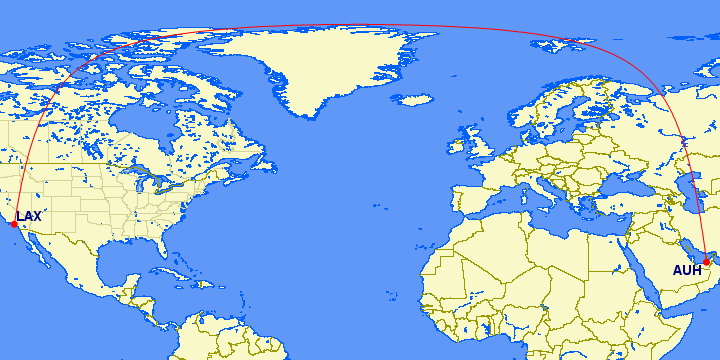 Would Etihad returning to Los Angeles make sense?
Roughly a decade ago, Etihad Airways was on a massive growth spree, as the airline tried to directly take on Emirates. The airline flew everywhere and was simply focused on growth rather than profitability. I guess the government of Abu Dhabi got tired of that strategy, and then we saw the airline take a completely different approach, and instead focus on sustainability.
After shrinking considerably and returning to profitability, Etihad is now once again pursuing a slow and steady growth strategy. With that in mind, a few thoughts on the prospects of Etihad flying to Los Angeles:
Of the destinations in the United States that Etihad has cut (Dallas, Los Angeles, and San Francisco), the Los Angeles route was the one that lasted the longest, suggesting that it was the least poorly performing of the routes, or at least that Etihad had the most reason to keep it around
Etihad is once again growing its network to the United States, as the airline added Abu Dhabi to Boston flights, which is a route the airline hadn't previously operated
Etihad is growing considerably, as the airline is taking delivery of both Airbus A350s and Boeing 787s, so the airline would certainly have the planes to operate these routes
I hate to say it, but I don't really see how Etihad would make money flying to Los Angeles; this is an ultra long haul route, and it's heavily reliant on connecting traffic to a lot of markets that aren't particularly high yield in terms of RASM (revenue per air seat mile), and which are also competitive
Even if I'm skeptical about the prospects of this route, at least Etihad has more fuel efficient jets than in the past for flying this route, which help with the economics; the 787-9 is much more fuel efficient than the 777-200LR or A340-500 that the airline flew in the market previously
I am curious how comfortably within range this route is for the 787-9; while Qantas operates the longer Perth to London route, Qantas' 787-9s are in a significantly less dense configuration, as Qantas has 236 seats, while Etihad has 299 seats
So I certainly could be wrong, but if I had to guess, I do think the Abu Dhabi to Los Angeles route will likely be brought back. If so, I can't imagine it will be profitable for the airline, but who knows…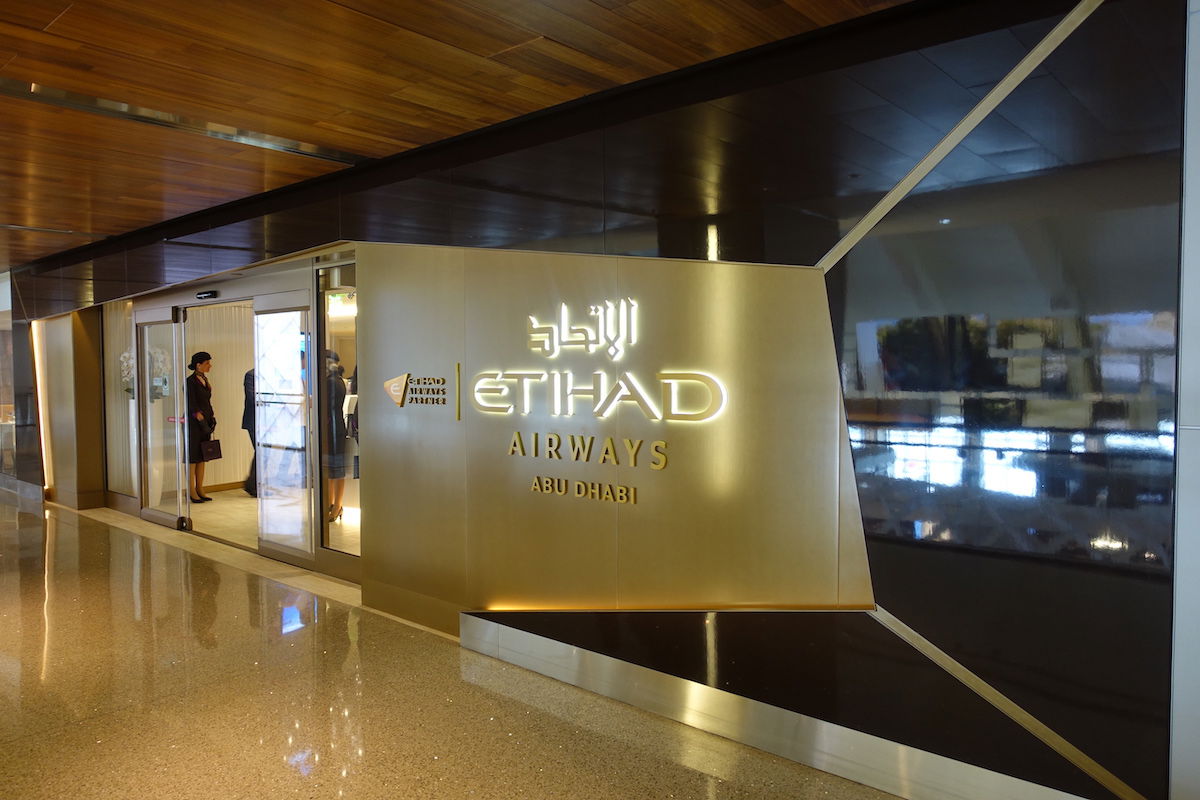 Bottom line
A recent schedule filing from Gulf Air suggests that Etihad Airways will resume its Abu Dhabi to Los Angeles route as of June 2024, with 3x weekly flights using Boeing 787s. This schedule listing was quickly removed, so it's clear that the airline wasn't ready to immediately put this flight on sale.
While the timing of the filing was clearly off, typically these kinds of updates don't just come out of thin air, and presumably Gulf Air had some reason to believe that its partner Etihad would bring back this service.
With Etihad once again growing and having quite a few efficient wide body jets on order, perhaps this route will return as well. If the route does resume in June 2024, I imagine an announcement will be imminent…
What do you think — will Etihad resume its Abu Dhabi to Los Angeles flight?