As I wrote about in a separate post, I just flew Etihad's Boeing 787 first class from Washington to Abu Dhabi. The flight was excellent, though I can't help but share what was possibly the most interesting aspect of the experience.
An unusual reason for a flight delay
When I booked our Etihad first class flights several days before departure, I noticed that initially we were the only ones booked in the cabin. It stayed that way until a day before departure, when suddenly the cabin showed as full. Hmmm, that filled up quickly! While it's normal for people to book last minute, in my experience it's rare that so many people book at once. I didn't think much of it.
We boarded our flight in Washington, and the first class cabin remained oddly empty, despite still showing as sold out. As departure time approached, I assumed that the other passengers had just no showed, or something… until the captain made his welcome aboard announcement.
"Ladies and gentlemen, we're just waiting on a few passengers… um, we're told they'll be here in about 30 minutes." While airlines will sometimes hold a connecting flight for a few minutes if there are several passengers connecting off a flight, it's not often they hold a plane for 30 minutes for "a few" passengers.
That's especially true when you consider our flight time was longer than usual, so this would cause us to arrive late, and would potentially lead to passengers missing their connections. Furthermore, keep in mind that most Etihad passengers from Washington are originating there, since Etihad doesn't have a partnership with United (which is the only airline with a hub at Washington Dulles).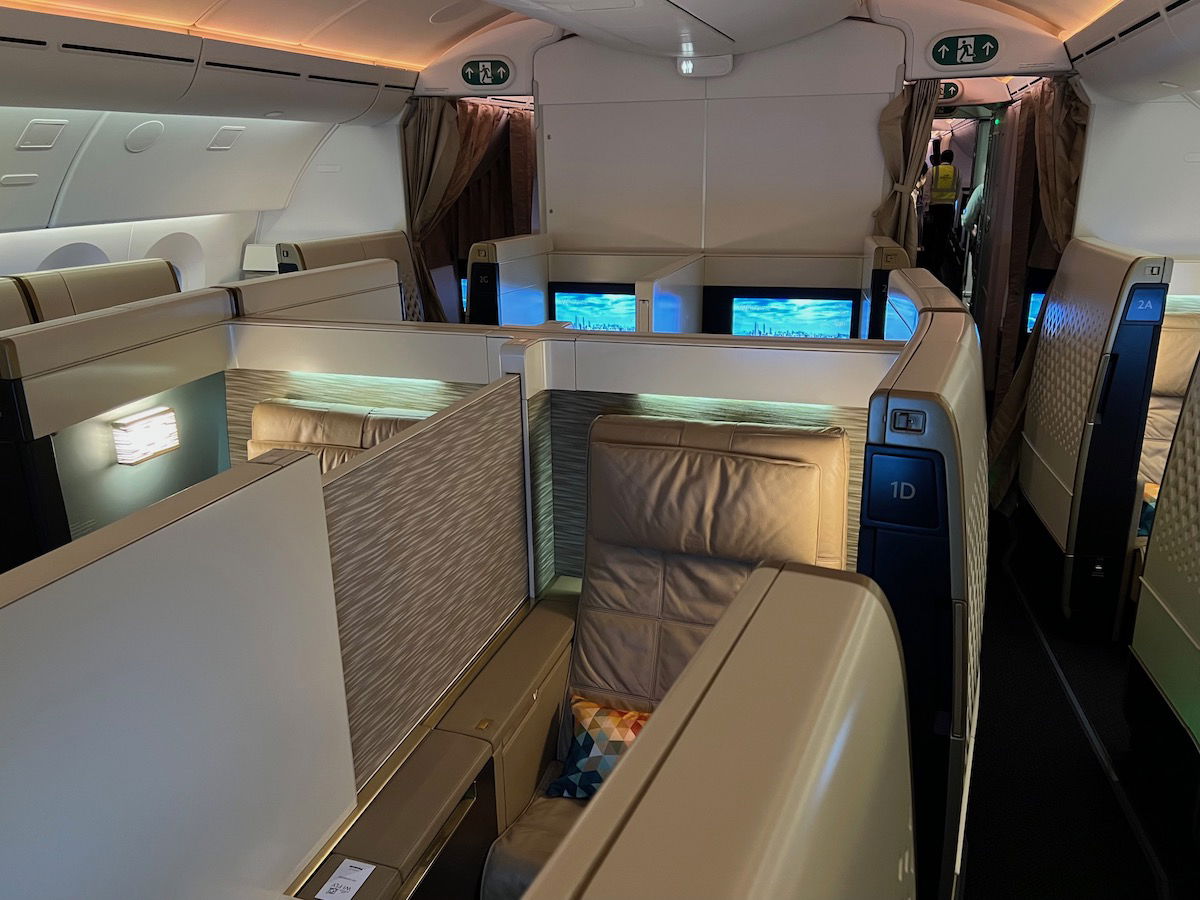 So, who was Etihad holding the flight for?
Sure enough, nearly 30 minutes after our departure time, the first class cabin filled up. An older (I assume) Emirati gentleman took seat 1A, and some kids took the other seats. On top of that, he had quite the entourage in business class.
The man was perfectly pleasant and quiet, and his kids were also very well behaved. The only thing that was disruptive about the experience (other than the delay) was how all the people catering to him kept coming up to first class to check on him, talk to him, etc. (to be clear, this was his entourage, and not Etihad employees). It was constant, and people came up to first class from business class dozens and dozens of times.
The crew of course did everything they could to make the experience great, and this was definitely a situation where there wasn't anything they could do about it. When we landed in Abu Dhabi, the guy also had quite the welcoming committee in the jet bridge. Everyone in his entourage was let out one entrance (presumably so he didn't have to go through the standard immigration channels), while everyone else was ushered the standard way.
So, who was the guy? While I don't know, I would assume he's part of the royal family of Abu Dhabi, or at least has some connection to them. The family is huge, and they're all treated like VVIPs when they fly with Etihad (after all, it is "their" airline). I assume he's not actually that "senior" in the family, or else he probably wouldn't have been flying commercial, given the fleet of jets that the royal family has. Or maybe the jet he was using in the United States broke down… who knows.
It's possible I'm totally off here, but that's my best guess.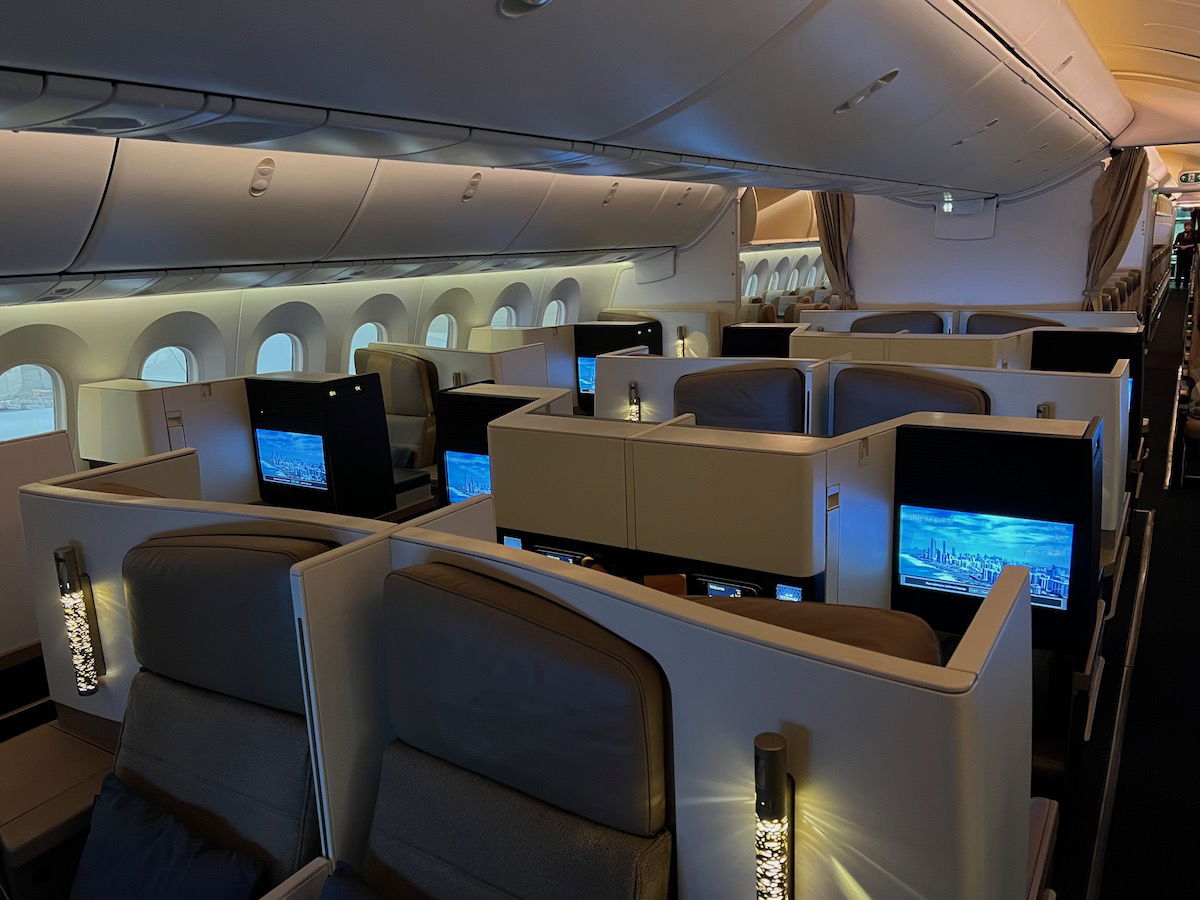 Bottom line
Airlines and airport lounges love to throw around the term "VIP" for just about everything. Personally I don't particularly feel like a VIP when I'm told to get on a waitlist so I can access a Priority Pass lounge and enjoy cubed cheese and boxed wine.
I'll tell you what I consider to be VIP, though — having a flight delayed for you, without even having to worry whether the plane might leave without you.
That's what happened on my recent Etihad flight, as there was obviously one very important passenger with quite the entourage. I have to say, this was probably the most interesting crowd I've had in first class since nearly 15 years ago, when I flew with Grace "Gucci" Mugabe in Singapore Airlines first class. Suffice it to say that her entourage wasn't as respectful as this one… and neither was she.
Anyone have any guesses as to who might have been in first class on my flight? Am I on the right track, or…?