New York, New York
---
Introduction
I went on a four-day jaunt to New York a couple of weeks ago, in part to visit friends and in part because, in my quest to qualify for Diamond Medallion status this year, I wanted to take advantage of relatively affordable roundtrip business class fares between Los Angeles and New York (under the $1,200 mark) which would net me a fair amount of Medallion Qualifying Miles (MQMs) for my qualification bank.
I'd flown Delta One before between JFK and LAX on the 757, and in fact reviewed it here as part of a larger trip report. At the time, I was blown away by the hard and soft products that Delta offered on its signature transcontinental route.
This itinerary would be on a 767-300ER rather than on Delta's transcon 757, so I was interested in comparing and contrasting the two products, since they are materially different. It would also let me enter the terminal through the Delta ONE Lounge at LAX in Terminal 5, which I'd seen before but hadn't experienced as an incoming passenger.
Tiffany also suggested that I might want to write about my on-the-ground experience in New York for interested readers. I stayed at a friend's apartment, so I can't offer any insight into either hotels or Airbnb-style lodging, but I was able to get valuable perspective on getting around New York that I hadn't before thanks to the surge of alternative transportation methods like Airtrain, Uber, and Citibike, so I wanted to share my thoughts on navigating the five boroughs.
I had a relatively early morning flight out of Los Angeles (with a 7:30am departure), so being groggy and underslept I didn't especially want to maximize my time at the airport. I took an Uber, which dropped me off at the Delta One entrance at the very westernmost end of Terminal 5 (close to Terminal 4, basically). If you're flying Delta One, it's worth mentioning this in advance to your cab or Uber driver, because if he or she takes the cut-through on World Way to Terminals 5 and 6, he or she will have to immediately merge to the rightmost lane of World Way (when you rejoin it) in order to drop you off at the designated area.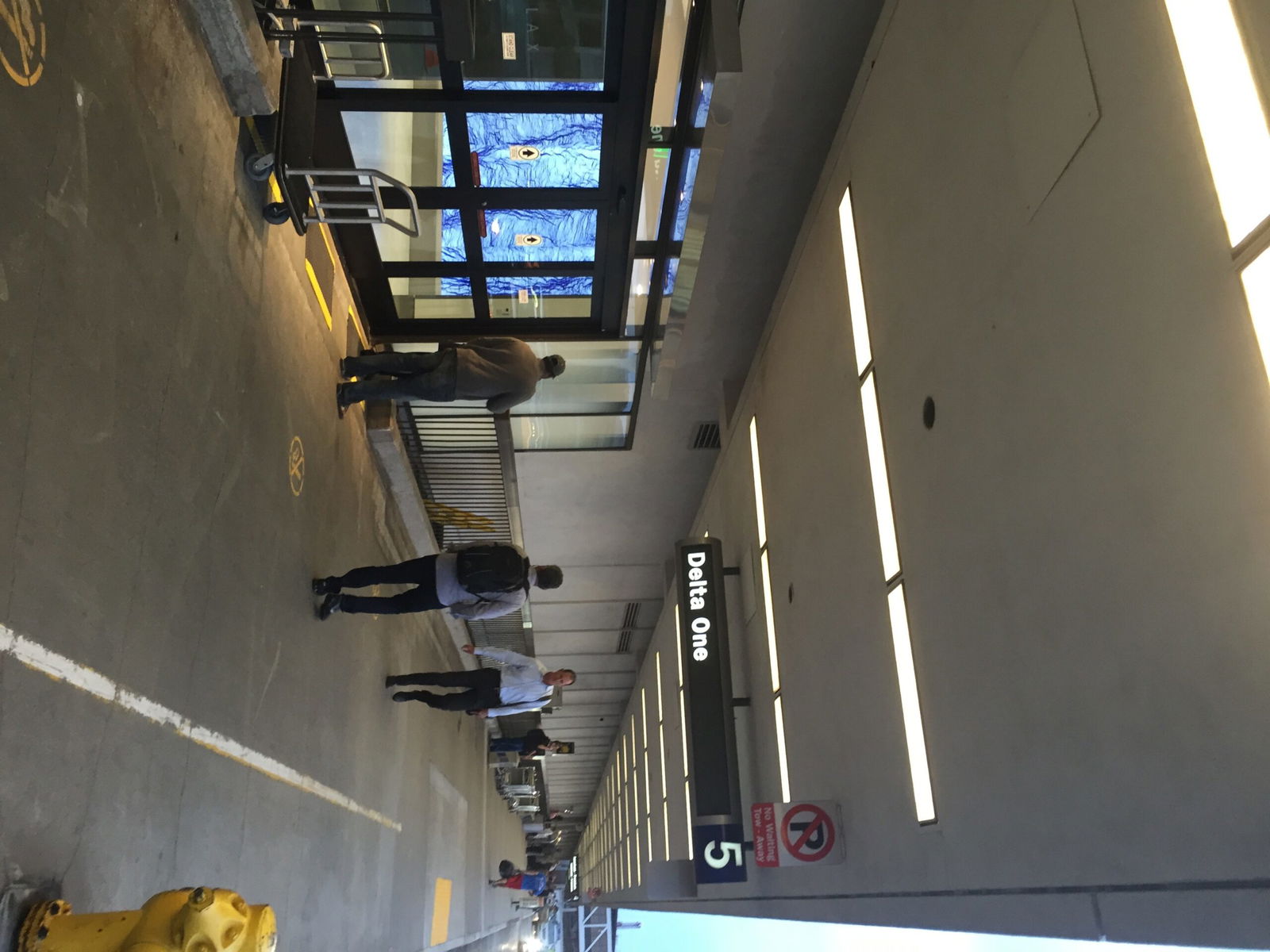 There was a security attendant outside the front doors who checked my boarding pass and name before I could enter the doors to the Delta ONE Lounge. Once my credentials were confirmed, I entered into the lounge space — really, more of a check-in area — to check it out.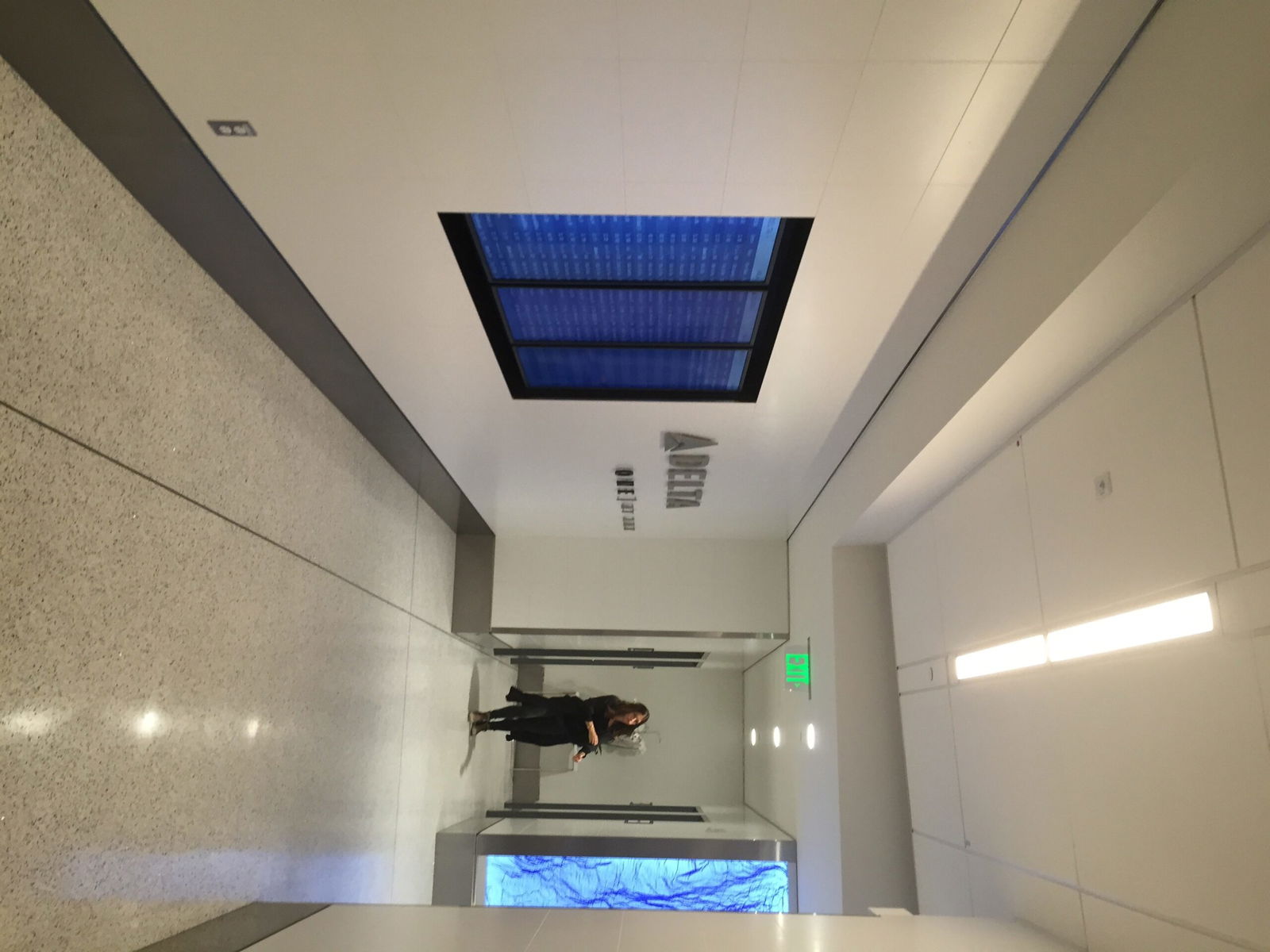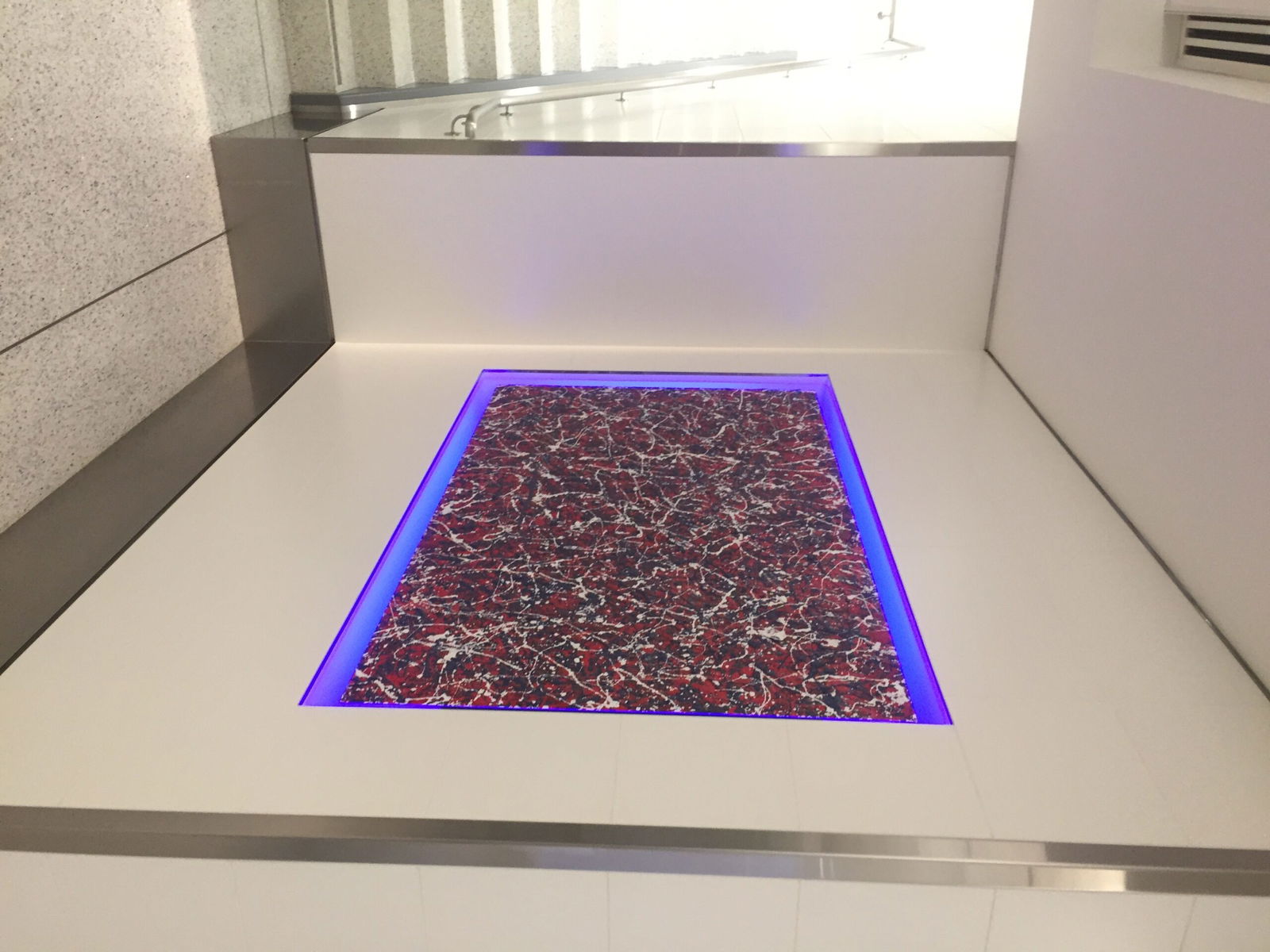 The Delta ONE Lounge really is magnificent, and is certainly a civilized place to check in, and check your luggage in advance of the flight. In this day and age when you've likely already checked in online beforehand and you may be traveling with carryons only, the purpose seems less immediate, but it's still a great portal to flying Delta One, as it certainly sets a tone.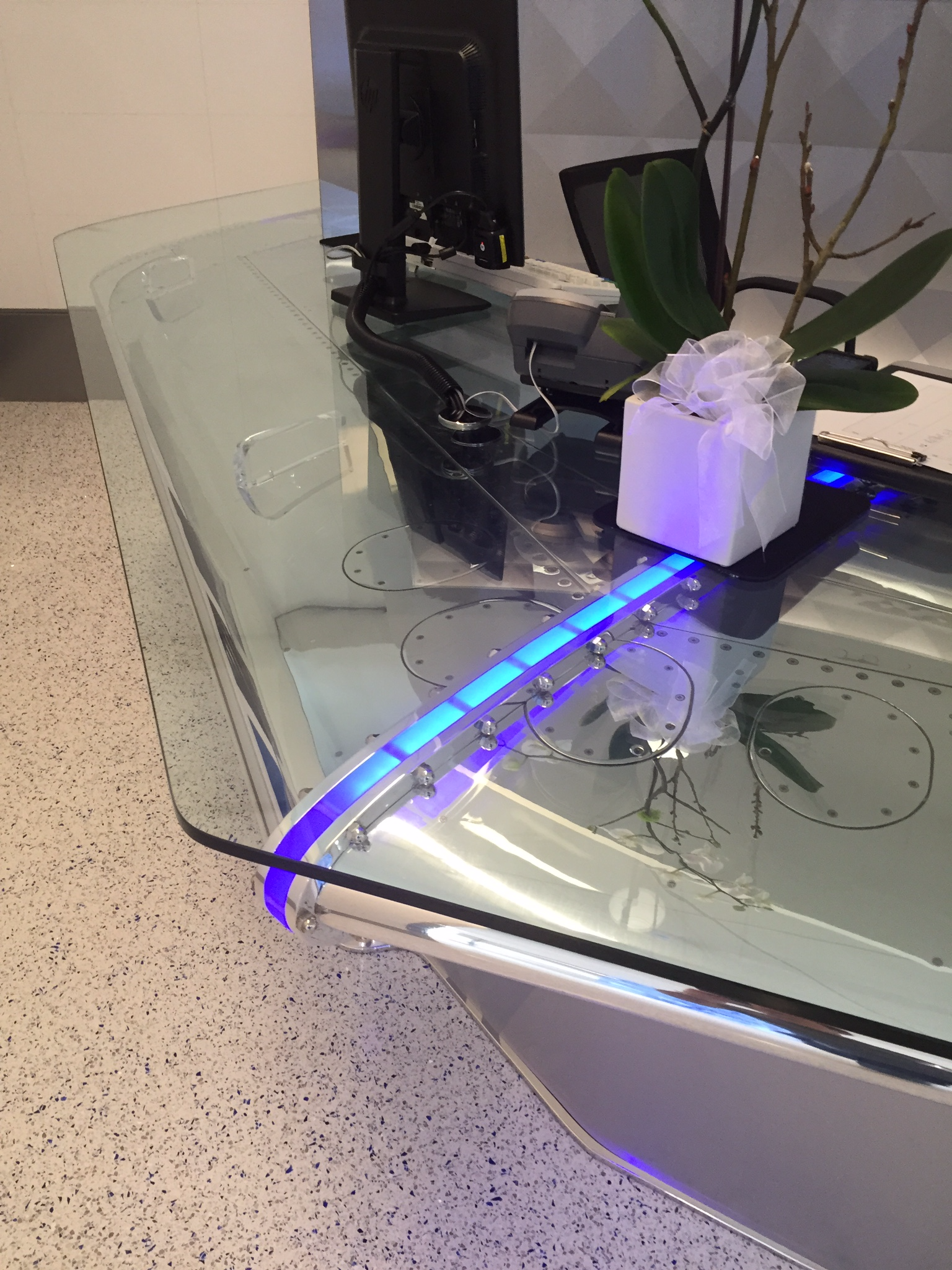 I essentially used the Delta ONE Lounge to kill 20 minutes before boarding, since I didn't especially feel the need to check out the Sky Club again for the zillionth time, and the serenity of the Delta ONE Lounge is undeniable. There's a great, inviting seating area next to a food and drink display, and I hung out there for a while before boarding.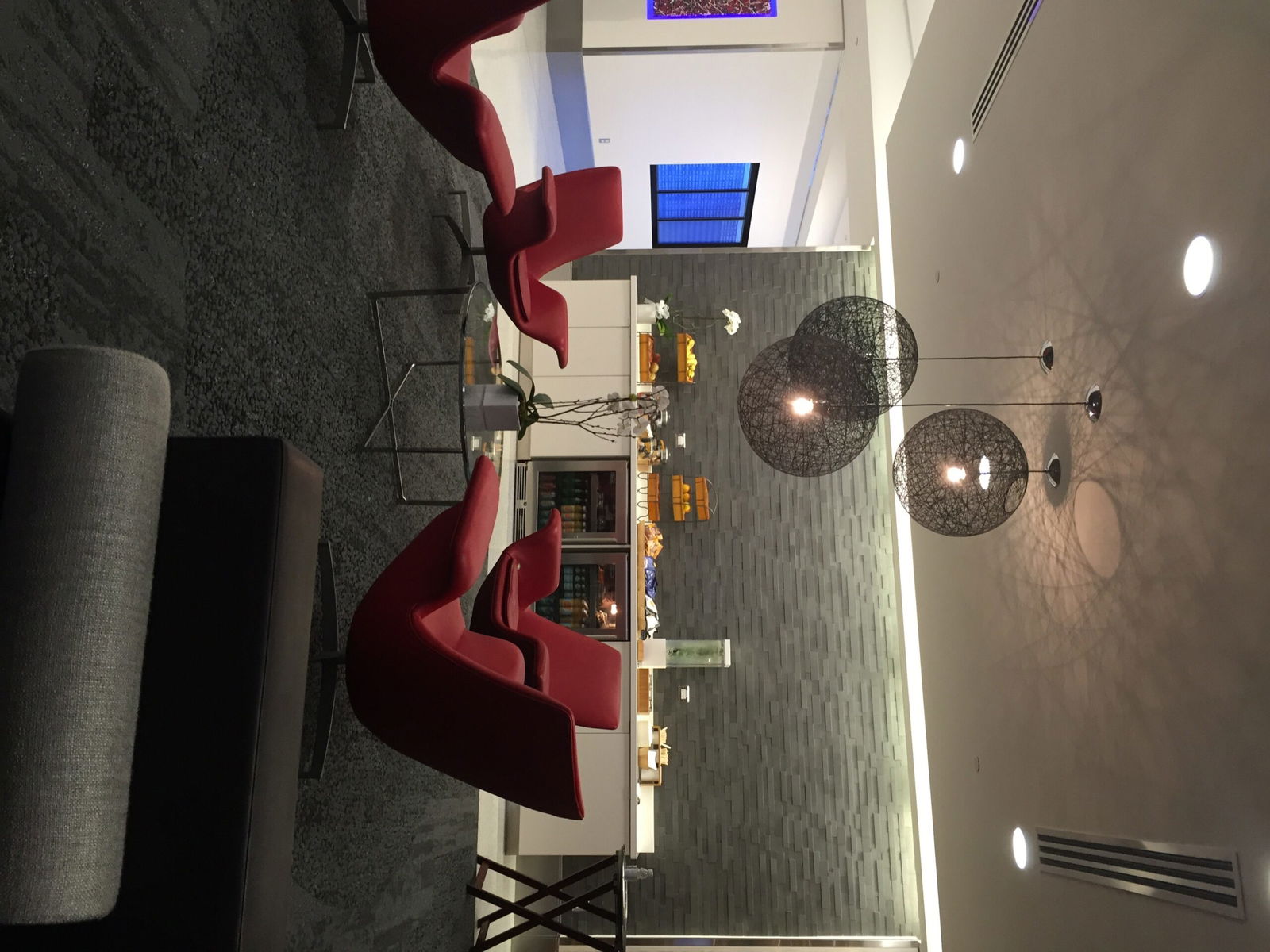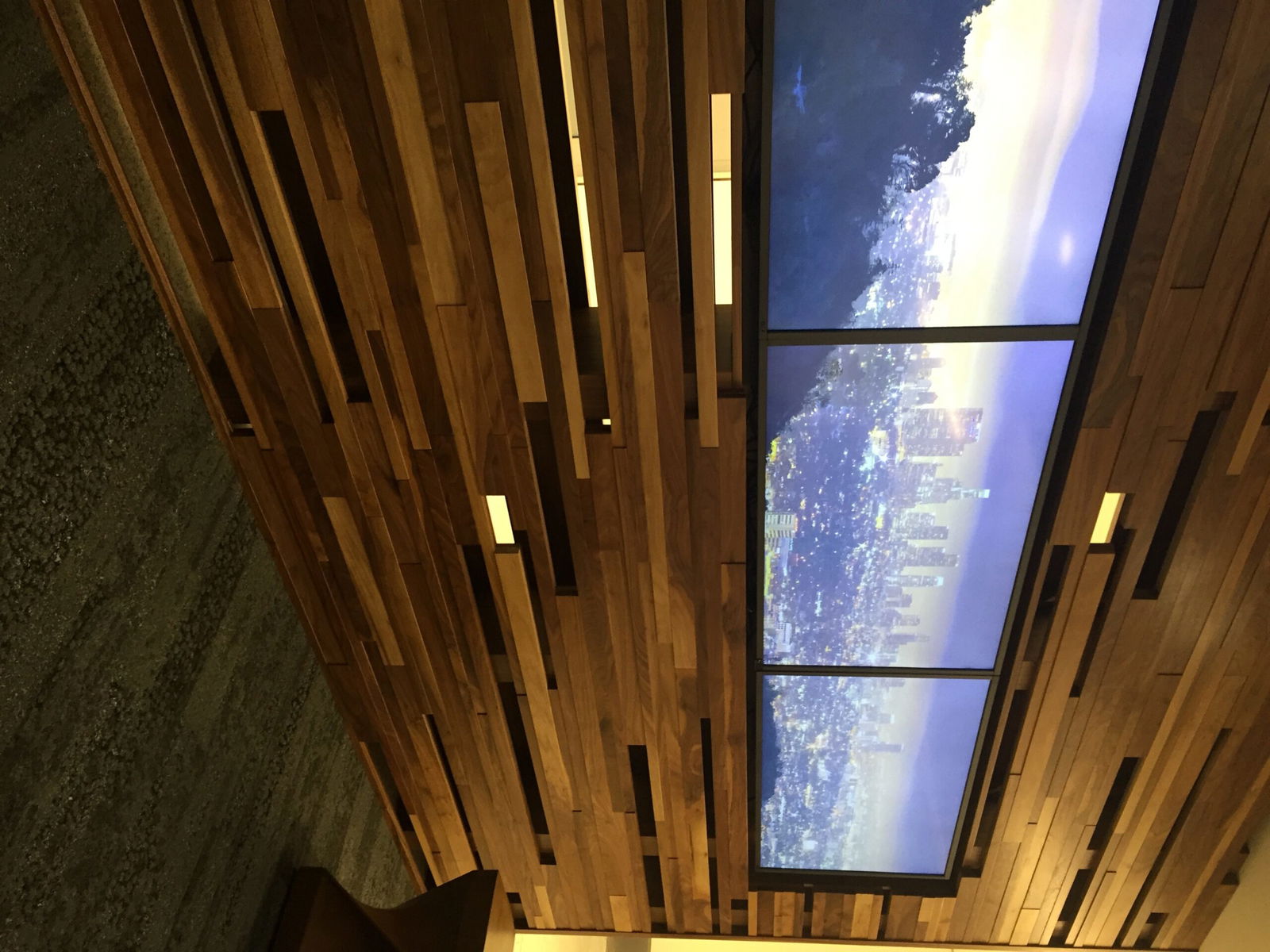 The food and drink display is actually fairly nice for a check-in lounge — they had a wide variety of "designer" waters and juices, as well as yogurt, granola bars, fresh fruit, cookies and the like.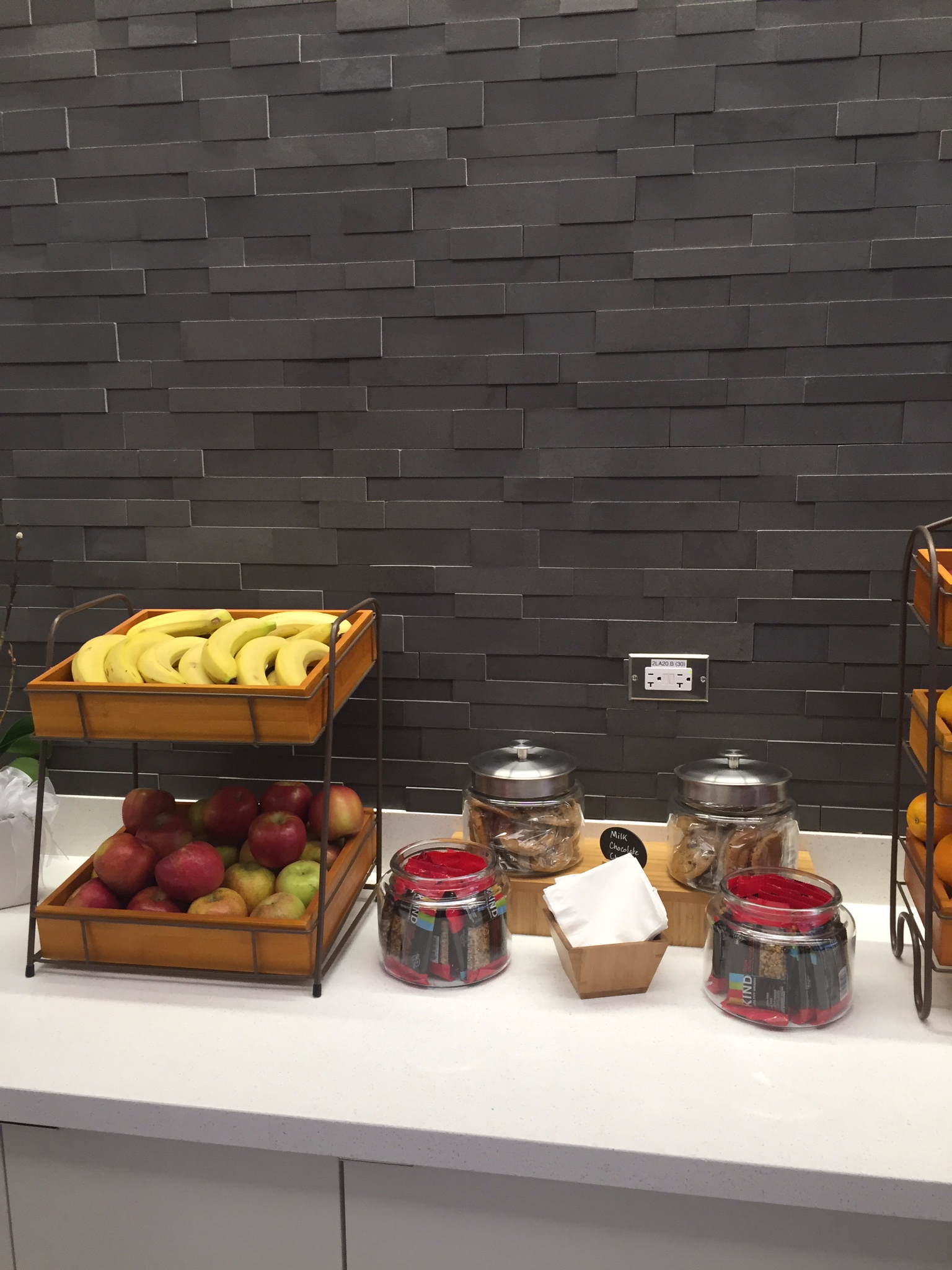 I grabbed a San Pellegrino water. The seating areas were accessorized with Porsche-branded magazines, in keeping with the co-branding between Delta and Porsche.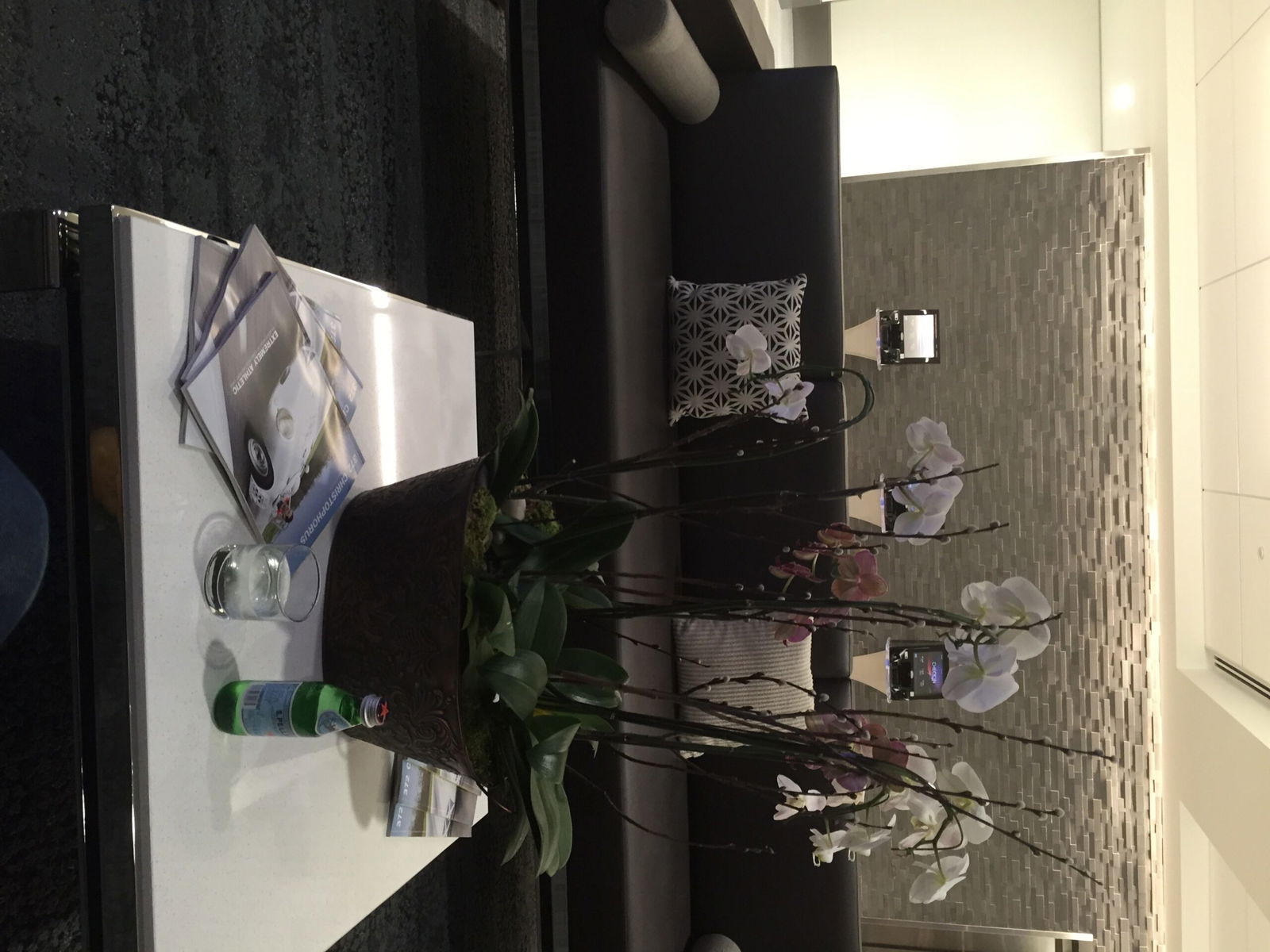 Ben, who recently used the Sky Club at LAX, had previously bitched to me in one of his typical anti-Delta rants that he had to "pay for water" at the Sky Club, meaning that because he was too snobby to drink the plentiful, complimentary filtered water or ask for a club soda from the bartender, he had to pay $3 for a Pellegrino. I submit to Ben that at the Delta ONE Lounge at LAX, his precious San Pellegrino was not only free of charge, but plentiful.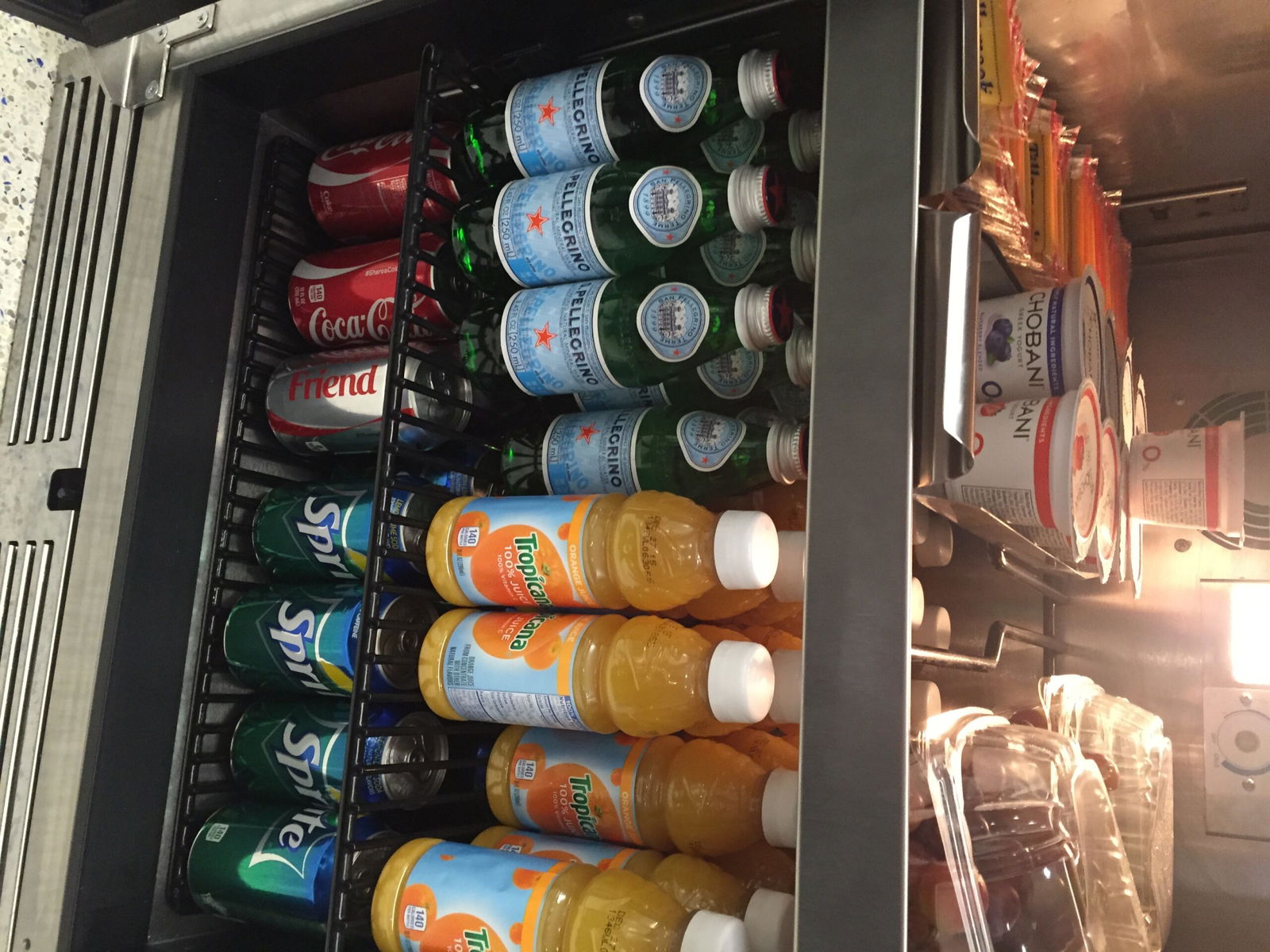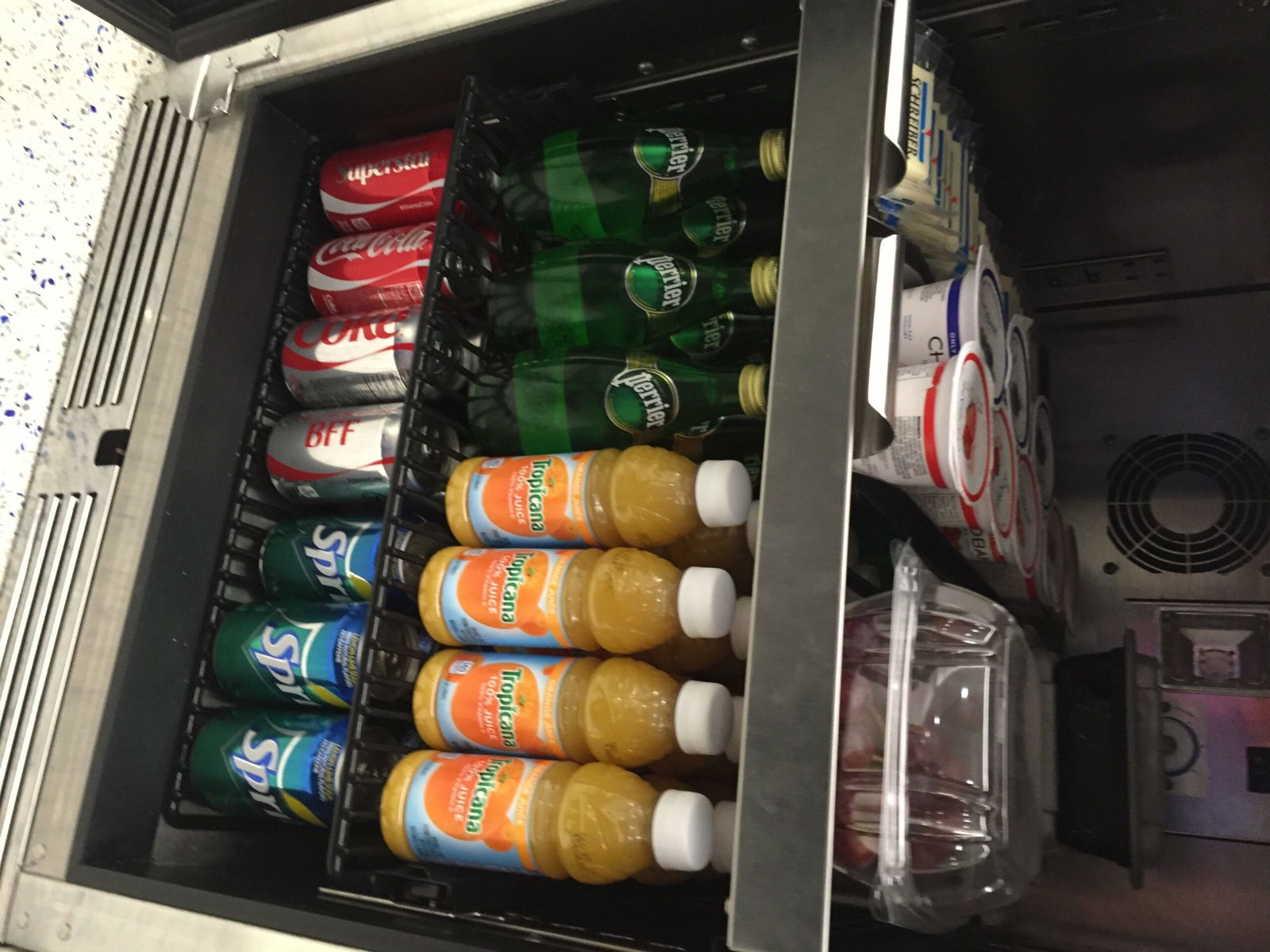 In fact, he would have had his choice between San Pellegrino and Perrier, the "Dom or Krug?" dilemma of the teetotaling set.
At this point, it's worth pointing out what the Delta ONE Lounge at LAX is good for, and what it's not good for. It's great if you've hustled to the airport and need a few minutes to unwind or get your bearings before moving on to security. It's great if you just want to chill in peace before your flight rather than deal with crowds in the terminal or in the Sky Club lounge.
What it's, frankly, not great for are two things that are easy fixes for Delta to make:
There's no Wifi (as far as I could ascertain), so don't rely on the Delta ONE Lounge to get any work done. Frustratingly, the lounge is located in a bunker-like area of the airport complex with very poor cell phone reception, so it really made even basic internet browsing on my phone quite difficult. This is a no-brainer, Delta: add some Wifi.
Perhaps even more frustratingly, at 6:45 in the morning there was no coffee available in the Delta ONE Lounge. None; just cold beverages. How hard can it be to add a hot coffee machine?
My only thought is that Delta really wants customers to use the Delta ONE Lounge at LAX as a brief waystation, not as an alternative to the Sky Club, and by withholding Wifi and coffee it can encourage its clientele to move on past security. Certainly, I was for nearly my entire time in the lounge the only passenger there, and I'd imagine that was by design. With "enticements" (or necessities, as I view them) such as coffee or Wifi, passengers would be encouraged to linger, which would chip away at the Zen-like atmosphere Delta had in mind for its Delta ONE Lounge.
Before heading to security, I used the individual restrooms. The restrooms are enormous.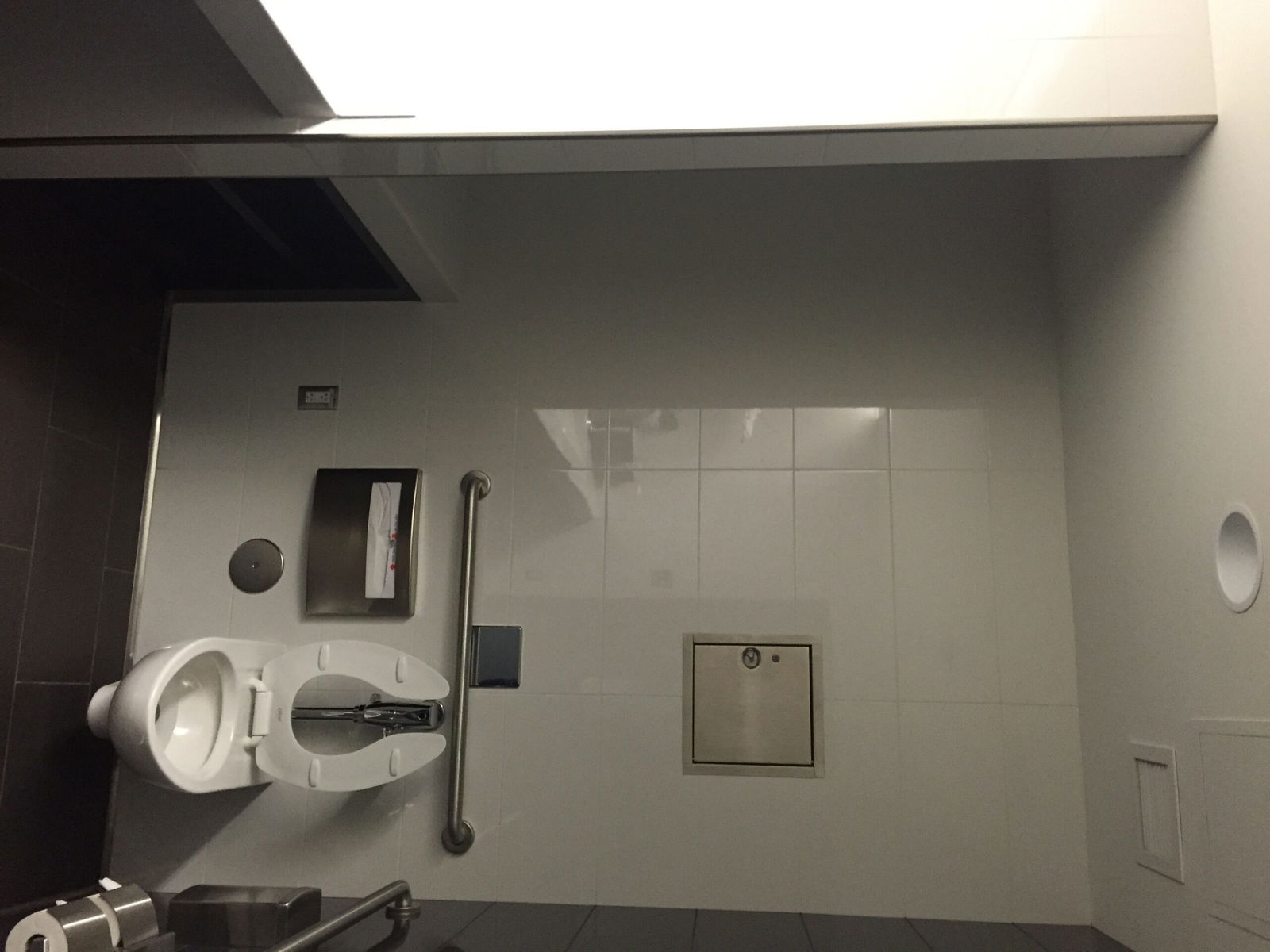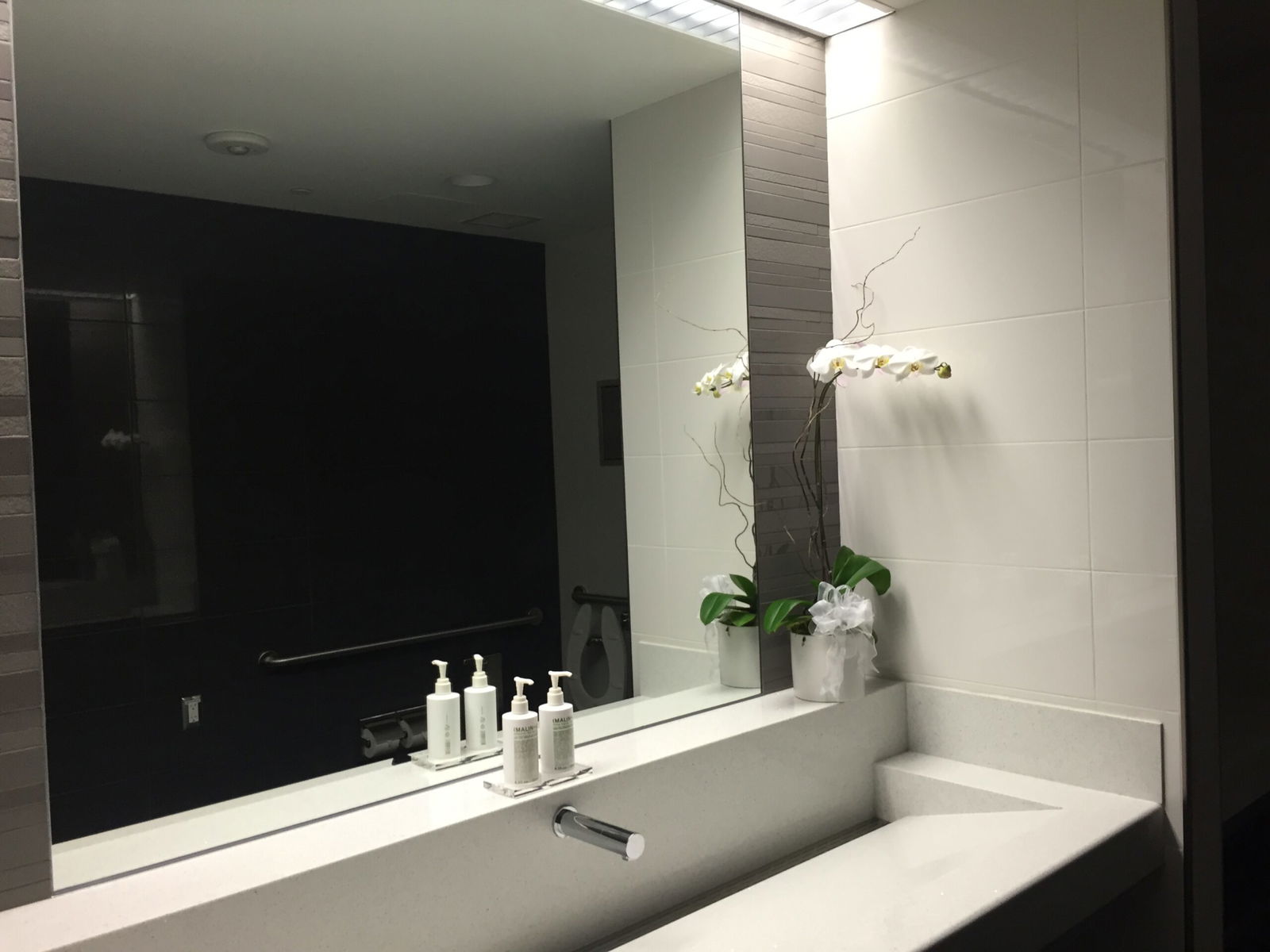 In contrast to its Sky Clubs, which use Isaac Mizrahi-branded toiletries, the Delta ONE Lounge at LAX has upscale Malin + Goetz hand soaps and lotions.
To get to security from the Delta ONE Lounge, you can take the elevator or private stairs up one level and walk through private hallways to a separate Sky Priority security channel separated from the rest of the terminal. However, TSA PreCheck-credentialed travelers don't have a dedicated PreCheck lane in this security channel, and have to go through the main PreCheck lanes in Terminal 5, which are close by.
Bottom Line
The Delta ONE Lounge at LAX is certainly a welcome addition to Terminal 5. It's sleek and loaded with lots of amenities… though, in my mind, shockingly devoid of some basic amenities like Wifi and hot coffee. While I suspect that may be by design, to keep the lounge from becoming a campground for Delta One passengers, it also seems rather short-sighted, as these are two basic amenities most Delta One passengers would expect right off the bat as part of the "enhanced" experience.
Personally, I enjoyed that the lounge was quiet, serene and tasteful and it was a relaxing place to spend a few minutes before heading through security and into the relative madness of Terminal 5. I would certainly use the Delta ONE Lounge again to decompress upon arriving at LAX, but it's not meant to be a replacement for the Sky Club, which has the hot coffee, Wifi and, frankly, alcohol that most Delta One passengers might be looking for before their flight.