In the interest of full disclosure, OMAAT earns a referral bonus for anyone that's approved through some of the below links. The information and associated card details on this page for the The Platinum Card from American Express card has been collected independently by OMAAT and has not been reviewed or provided by the card issuer. These are the best publicly available offers (terms apply) that we have found for each product or service. Opinions expressed here are the author's alone, not those of the bank, credit card issuer, airline, hotel chain, or product manufacturer/service provider, and have not been reviewed, approved or otherwise endorsed by any of these entities. Please check out our advertiser policy for further details about our partners, and thanks for your support!
The offer for the CitiBusiness® / AAdvantage® Platinum Select® Mastercard® has expired.
Learn more about the current offers here
.
Co-branded credit cards are big businesses for airlines, and in many cases a majority of their profits actually come from frequent flyer programs, and the lucrative arrangements they have with banks.
When thinking of premium credit cards (let's say those with annual fees of $450 or more), the first cards that come to mind are probably The Platinum Card® from American Express (Rates & Fees) or the Chase Sapphire Reserve®.
However, there's a premium airline credit card that arguably gets me just as much value as either of those cards, if not more.
In this post I wanted to take a detailed look at this card, which is in a league of its own when it comes to airline credit cards. I wanted to do this especially in light of the "scare" we just had regarding this card, which I'll address below.
Citi AAdvantage Executive Card Basics for September 2020
American Airlines has cards issued by both Barclays and Citi, and the most premium card in the portfolio is the Citi® / AAdvantage® Executive World Elite™ Mastercard®. This card offers the strongest lounge access perk of any airline credit card, to the point that it's almost ridiculous how generous this card is.
But let's look at other aspects of this card as well, like the sign-up bonus, return on spending, benefits, and more.
50K Miles Sign-Up Bonus
The Citi AAdvantage Executive Card has a sign-up bonus of 50,000 American AAdvantage miles after spending $5,000 within the first three months.
Personally, I value American miles at ~1.4 cents each, so to me those miles are worth about $700. That's a great bonus for a card. Then again, think of the sign-up bonus as just an added incentive here. There is a much bigger reason you'll want this card.
Note that the bonus miles aren't available to those who have received a new cardmember bonus for this card in the past 48 months (however, you are eligible if you've had a different American Airlines credit card).
Then there are the typical rules for Citi credit card applications, which includes that you can apply for at most one card with them every eight days, and at most two cards every 65 days.
Redeem American miles for Etihad's A380 first class
$450 Annual Fee
The Citi AAdvantage Executive Card has a $450 annual fee. You can add up to 10 authorized users to your card at no extra cost, which is my favorite perk of this card, as I'll discuss in greater detail in a bit.
Rewards Structure
When it comes to actually spending money on the card, don't get too excited. The card offers 2x AAdvantage miles per dollar spent on eligible American Airlines purchases, and 1x AAdvantage miles on all other purchases.
No Foreign Transaction Fees
The card has no foreign transaction fees, so this can be a good option for purchases you make abroad.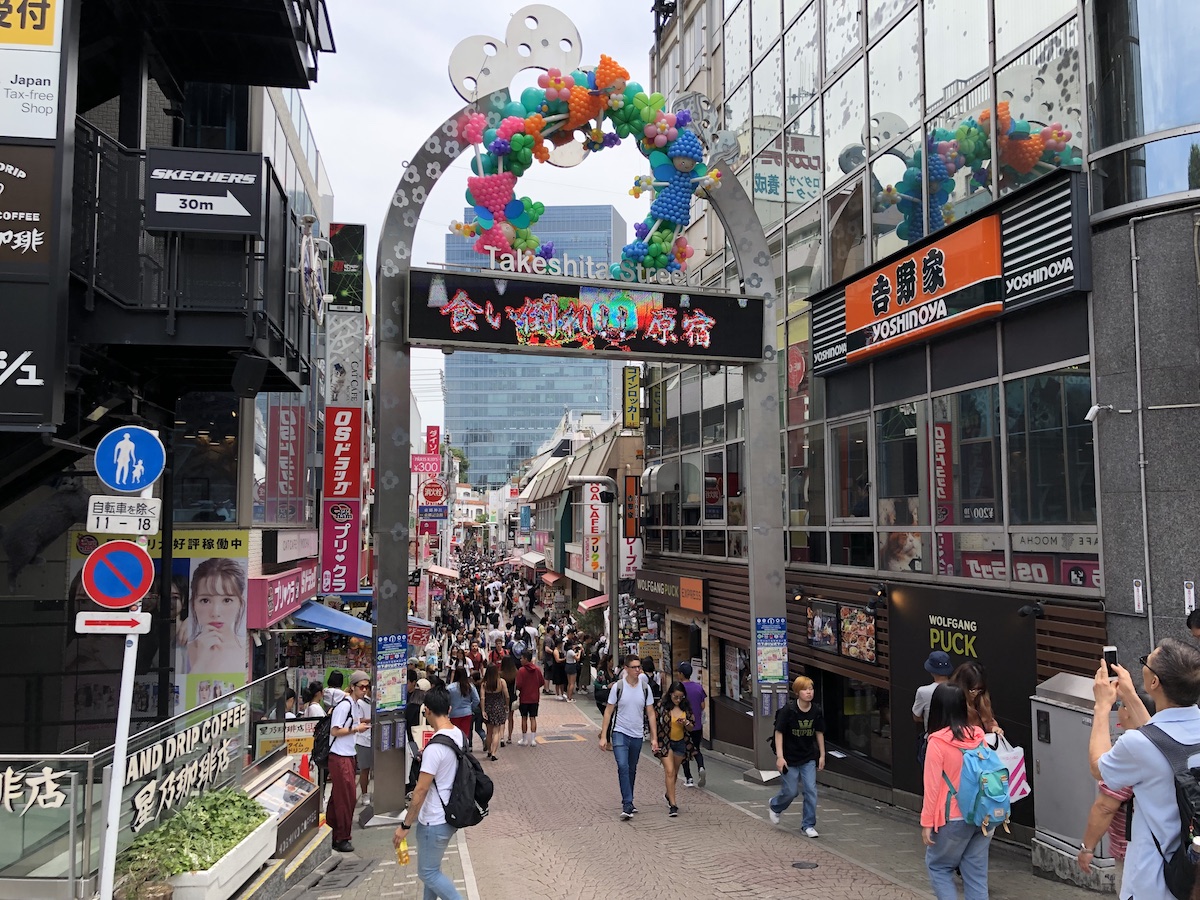 Use this card for purchases abroad and pay no foreign transaction fees
Citi AAdvantage Executive Card Lounge Benefit
The real reason you want to get the Citi AAdvantage Executive Card is because of the incredible lounge access perk that it offers. Having this card is the best way to access Admirals Clubs. Here's how it works:
Receive An Admirals Club Membership
The primary cardmember receives a full Admirals Club membership. That in and of itself is a reason this card makes sense.
Ordinarily, if you buy an Admirals Club membership you'll be paying anywhere from $500 to $650 per year, depending on your AAdvantage status, and also depending on whether you're a new member or are renewing your membership.

So by getting an Admirals Club membership with the Executive Card you're saving $50-200 right off the bat.
Note that while you can redeem miles for an Admirals Club membership, this represents a terrible value, as you're getting just a cent of value per mile.
This is a full Admirals Club membership, so you don't even have to bring your credit card, as your membership will be linked to your AAdvantage number:
You can access Admirals Clubs worldwide; starting November 1, 2019, you'll only receive access if flying American Airlines same day
You're allowed to bring immediate family (spouse, domestic partner and/or children under 18) or up to 2 guests
Admirals Club members also receive access to over 60 partner lounges around the world, including select lounges from Alaska, British Airways, LATAM, and Qantas (you can find the full lounge directory here)
Access the Alaska Lounge in Seattle with this card
Note that Admirals Club members don't get access to Flagship Lounges, as that access is determined based on the ticket you purchased rather than any membership.
How Soon Is The Citi AAdvantage Executive Card Admirals Club Membership Activated?
When I first applied for this card, I was trying to figure out whether or not I'd be able to get Admirals Club access within days of having been approved for the card without physically having the Citi AAdvantage Executive Card. Since the primary cardmember gets a full Admirals Club membership, I knew the membership would be linked to my AAdvantage account even though I hadn't received my card yet.
In other words, I knew I wouldn't physically need the card for access, but I wondered how quickly American updated their systems to reflect that you're a new member. It looks like it happens pretty quickly, and there's an easy way to tell whether or not your Admirals Club membership is activated.
To figure it out, pretend that you're signing up for an Admirals Club membership. Go to this page, enter your AAdvantage number, last name, and password.
If your account has already been updated to reflect the Admirals Club membership, you'll see that the next page shows "1-Year Citi AADV Exec CC Membership."
If it hasn't been updated, you'll see that it gives you the option of choosing what kind of membership you want to purchase.
Note that this only works for the primary cardmember. Since the authorized users don't get a full Admirals Club membership, they wouldn't show up as being eligible online. Authorized users need to present the physical Citi AAdvantage Executive Card, since there's no membership linked to their AAdvantage account.
Give 10 Authorized Users Lounge Access
This is where the card goes from solid to unbelievably good. You can add up to 10 authorized users on the card at no extra cost, and each of the authorized users also receives Admirals Club access.
Note that authorized users receive Admirals Club access and not a membership, so there are the restrictions:
You'll need to present their authorized user card to access the lounge, since they don't have a membership tied to their AAdvantage number
As of November 1, 2019, they need to be flying American Airlines same day to access lounges
They can bring immediate family (spouse, domestic partner and/or children under 18) or up to 2 guests
They can't access partner lounges
So for the purposes of accessing Admirals Clubs this is more or less the same as an outright membership.
This is such an outrageously good benefit, since it means that just about all of my family and some of my friends get Admirals Club access when they fly. When you split my $450 annual fee 11 ways, I'm basically paying just over $40 per person per year for Admirals Club access. That's less than a single day pass.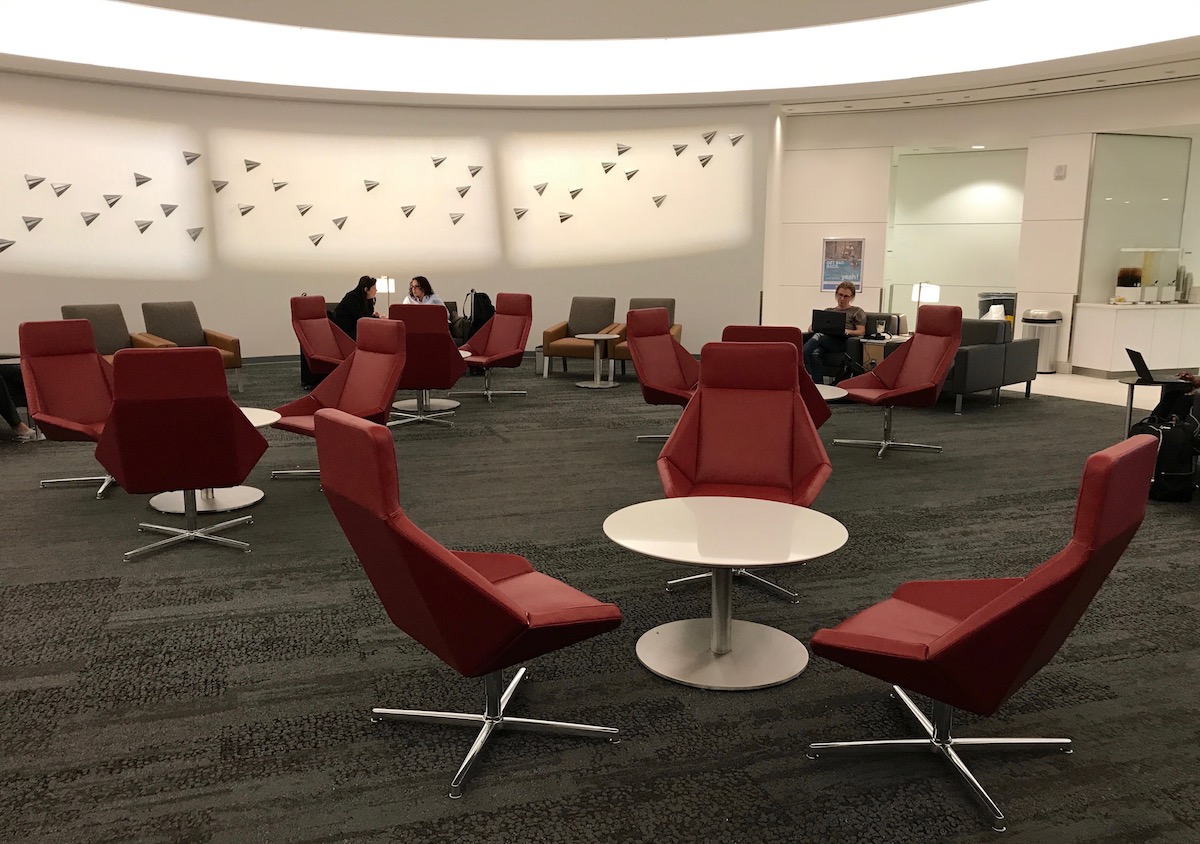 Even authorized users get Admirals Club access
How To Add Authorized Users To The Citi AAdvantage Executive
Adding authorized users to the Citi AAdvantage Executive Card is super easy, and can be done directly on Citi's website. You should see an area in the "Your Offers & Benefits" section that invites you to add authorized users.

On the next page, you'll be able to manage authorized users, including adding and removing them.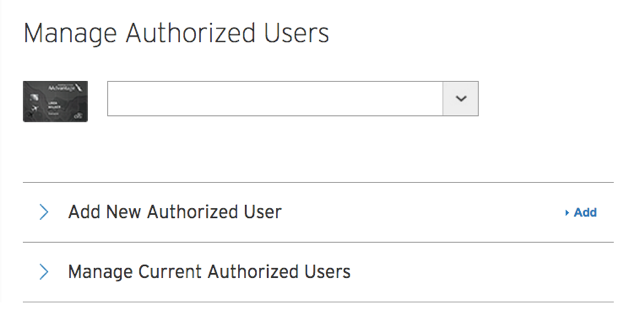 You'll just need their name to add them, and you have the choice of whether or not you want to give them permission to access your online account.
Make sure you trust all your authorized users, since any charges they incur will be your responsibility.
The other thing to note is that authorized user cards will be mailed to the primary cardmember, and then you'll have to pass them on.
Is This Authorized User Benefit Here To Stay?
We just had a bit of a scare where we saw Citi's website suggest that there's a $175 fee per authorized user on this card. Citi representatives have confirmed that this was an error, and that the authorized user fee continues to be $0.
So, was this truly a mistake, or was this an instance of the website updating a bit sooner than it should for an imminent change? Really it's anyone's guess. The way it was explained to me, it sure seems like a change in the authorized user fee isn't in the works, though who really knows?
Regardless, for now there continues to be no fee to add authorized users, and I'd gladly sign up for the card under that assumption.
Other Benefits On The Citi AAdvantage Executive Card
The primary reason to get the Citi AAdvantage Executive Card is because of the Admirals Club benefit, though the card offers some other perks that could add a lot of value for card members. These perks range from priority check-in to early boarding to a TSA Pre-Check fee credit.
So here's what you need to know about all the other perks of this card.
First Checked Bag Free
Receive a first checked bag free on domestic American Airlines itineraries for you and up to eight companions traveling with you on the same reservation. There's no need to actually pay for the ticket with your card, you just have to make sure it's linked to your AAdvantage account.
American ordinarily charge $30 for the first checked bag, so that's a $60 value per person roundtrip (and if you had eight companions all checking a bag, that would be a value of $540).
Priority Check-In, Priority Screening, Early Boarding
For having the card you receive several valuable airport benefits, including priority check-in, priority airport screening, and early boarding. These are all features that can save you time and money.
Earn Elite Qualifying Miles
While the above two perks are valuable for non-elites, here's a benefit that's valuable for AAdvantage elite members. The card offers 10,000 elite qualifying miles after you spend $40,000 on purchases in a calendar year.
Personally, I'd only spend that much on this card if you're in a bind, because there are better cards for everyday spending.
Unfortunately, this card doesn't offer any opportunity to earn elite qualifying dollars.
Global Entry Or TSA Pre-Check Credit
The Citi AAdvantage Executive Card offers a Global Entry or TSA Pre-Check credit once every five years. Simply charge the purchase to your card and it will automatically be reimbursed. You don't have to be the one signing up — you can always pay for a friend or family member who is signing up instead.
Personally, I always recommend applying for Global Entry, because Global Entry automatically comes with TSA Pre-Check, while the inverse isn't true.
World Elite Mastercard Perks
This is a World Elite Mastercard, meaning that it comes with quite a few benefits you may not be familiar with. For example, Mastercard World Elite cardholders receive:
A $10 Lyft credit after every five rides taken in a calendar month
$5 off every Postmates order of $25 or more
Is The American Executive Card Worth It?
The Citi AAdvantage Executive Card is a fantastic card that I personally have and also recommend, but only if you're a frequent flyer with American. If you fly American with any frequency then an Admirals Club membership is super valuable, and this is the best way to access the Admirals Club, hands down.
Not only is the card's annual fee lower than the cheapest Admirals Club membership fee, but you get the additional perk of lounge access for 10 others.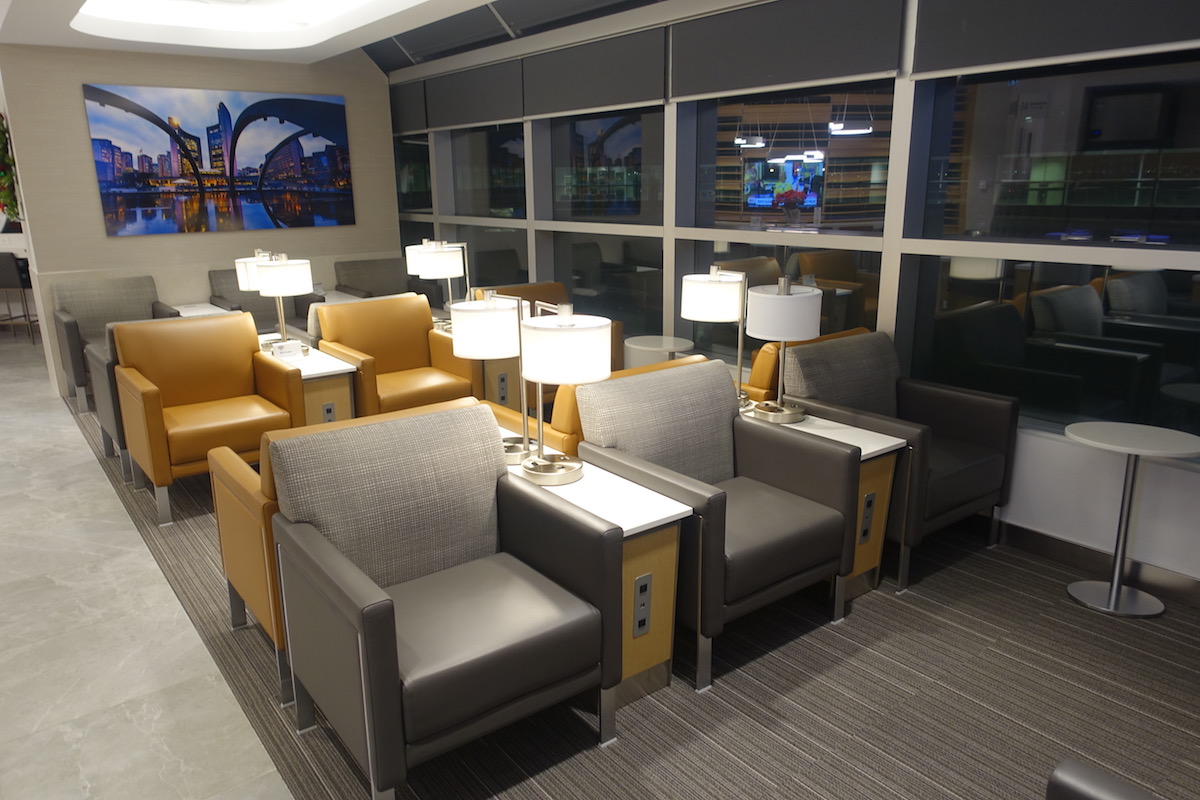 This card is the best option for accessing Admirals Clubs
Is This The Best Card For Lounge Access?
The Executive AAdvantage Card is the best card for lounge access if you're a frequent flyer on American. However, if you fly a variety of airlines, I think going with another premium card is a better option: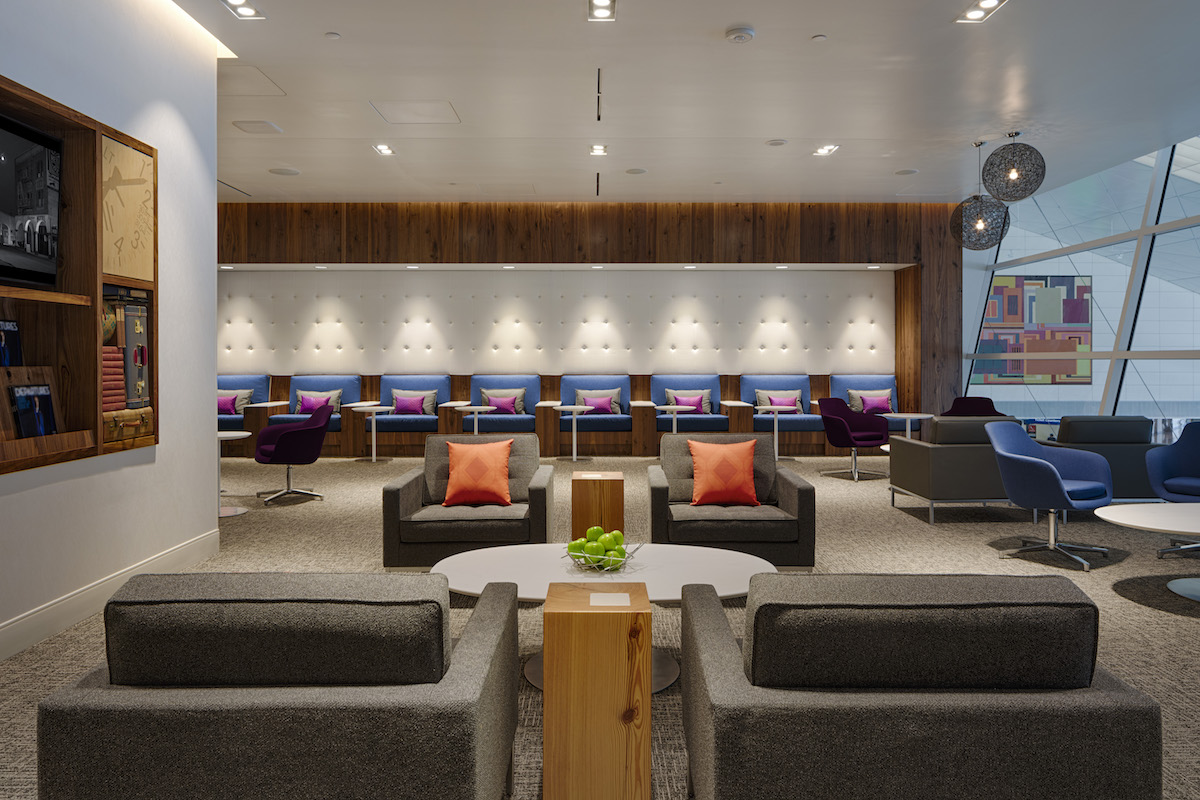 Access Amex Centurion Lounges with the Amex Platinum
Note that neither of those cards gets you access to any American Airlines Admirals Clubs, though.
Complement: CitiBusiness AAdvantage Card
If you want to earn lots of American miles, consider also signing up for the CitiBusiness® / AAdvantage® Platinum Select® Mastercard®. This business card has a bonus of 65,000 AAdvantage miles after spending $4,000 within four months, and the $99 annual fee is even waived for the first 12 months.
Best of all, eligibility for the two cards is independent, as earning the welcome bonus on a personal card in no way impacts your eligibility to earn the welcome bonus on a business card.
AAdvantage Executive Card Summary
The Citi AAdvantage Executive Card isn't for everyone. If you're not a frequent flyer on American then you shouldn't consider this card. However, if you are a frequent flyer on American then this card is totally for you.
While Admirals Clubs aren't anything to get too excited about, there's still huge value in the complimentary snacks and drinks, free Wi-Fi and quiet places to sit, and access to an agent in the event your flight has irregular operations.
This is a card that I have and love. The Admirals Club membership is awesome, while the Admirals Club access for up to 10 authorized users is the icing on the cake.
For a moment we had a scare that made us think that there might be an authorized user fee coming, though it looks like we've been spared for now, and that's great news. It's a good reminder that this is a card that's well worth having.
If you want to learn more about the Citi Executive AAdvantage Card or apply, follow this link.
The following links will direct you to the rates and fees for mentioned American Express Cards. These include: The Platinum Card® from American Express (Rates & Fees).