Over the years there have been several innovations that have made the travel experience easier for frequent flyers. These range from government programs like Global Entry and TSA PreCheck, to private programs like CLEAR.
In this post, I wanted to take a closer look at Global Entry. How does it work, how much does it cost, how can you be sure you're eligible, etc.?
The basics of Global Entry expedited immigration
Global Entry is a program offered by US Customs and Border Protection, offering expedited immigration clearance at airports in the United States when arriving from abroad. Rather than having to wait in an immigration line, you can instead go to one of the Global Entry kiosks. This will verify your identity based on biometric data, and then there's typically an immigration officer who will clear you to pass through immigration without having to wait in line.
Global Entry really is such a game changer for the frequent international traveler. I remember that back in the day I'd always have to deal with the stress of worrying whether an immigration line would take five minutes or an hour. Nowadays I consistently breeze right through, and am landside within minutes of landing in the United States.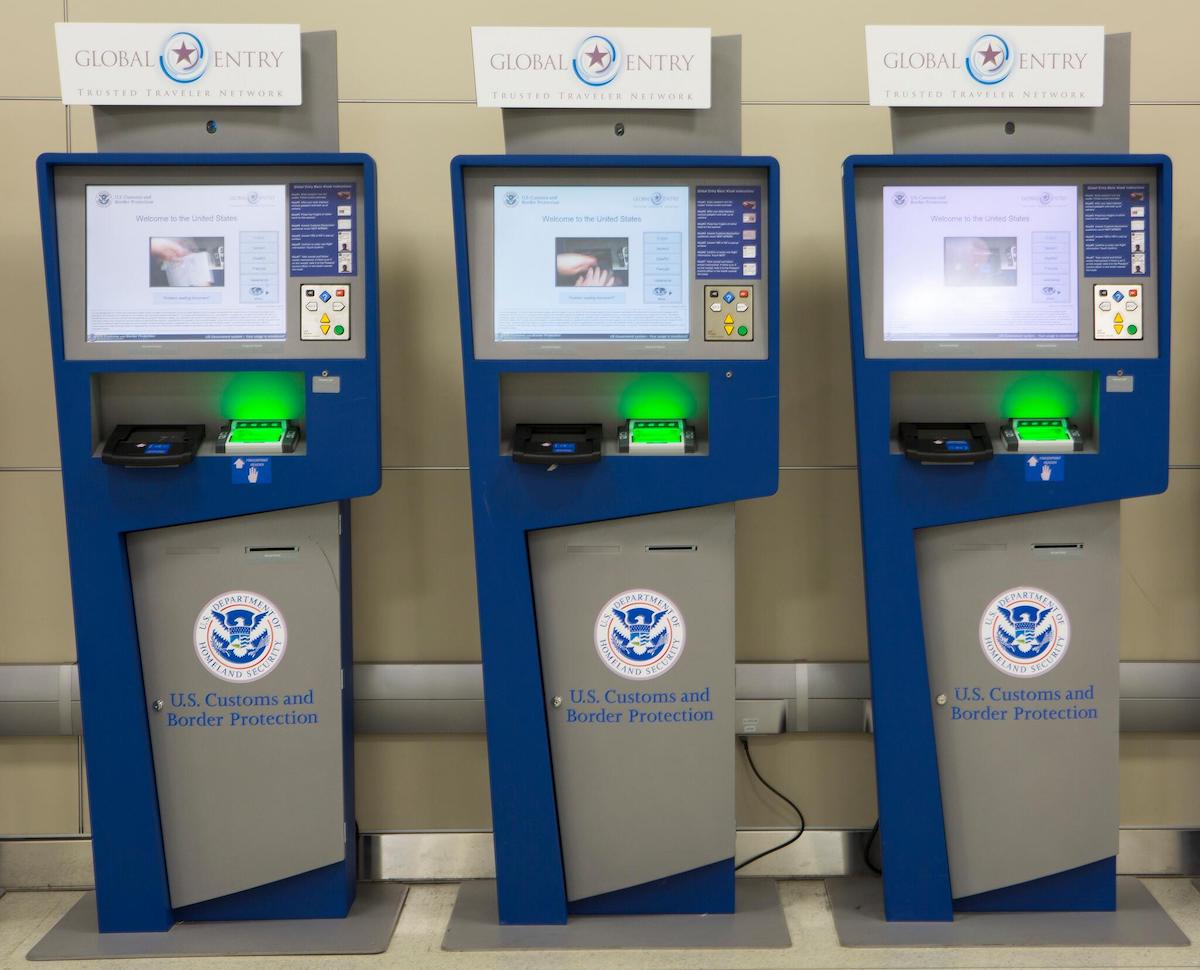 Who is eligible for Global Entry?
You need to specifically apply to join Global Entry. Global Entry is open to US citizens and US permanent residents.
Furthermore, Global Entry is available to citizens of select foreign countries, including Argentina, Bahrain, Brazil, Colombia, Germany, India, Mexico, the Netherlands, Panama, Singapore, South Korea, Switzerland, Taiwan, and the United Kingdom. Canadians are also eligible for Global Entry privileges by applying for the NEXUS program, which is essentially the Canadian equivalent of Global Entry.
Lastly, note that in order to be eligible for Global Entry, you can't have been convicted of any criminal offense, and can't have been found in violation of any customs, immigration, or agriculture regulation or laws in any country. I know plenty of people are in a situation where they may have been arrested for something minor decades ago, so technically that would make you ineligible for Global Entry.
At what airports is Global Entry available?
Global Entry is available at virtually all airports with US immigration facilities. This not only includes international gateways in the United States, but also includes US Pre-Clearance facilities outside the United States, including in Abu Dhabi, Nassau, Toronto, etc.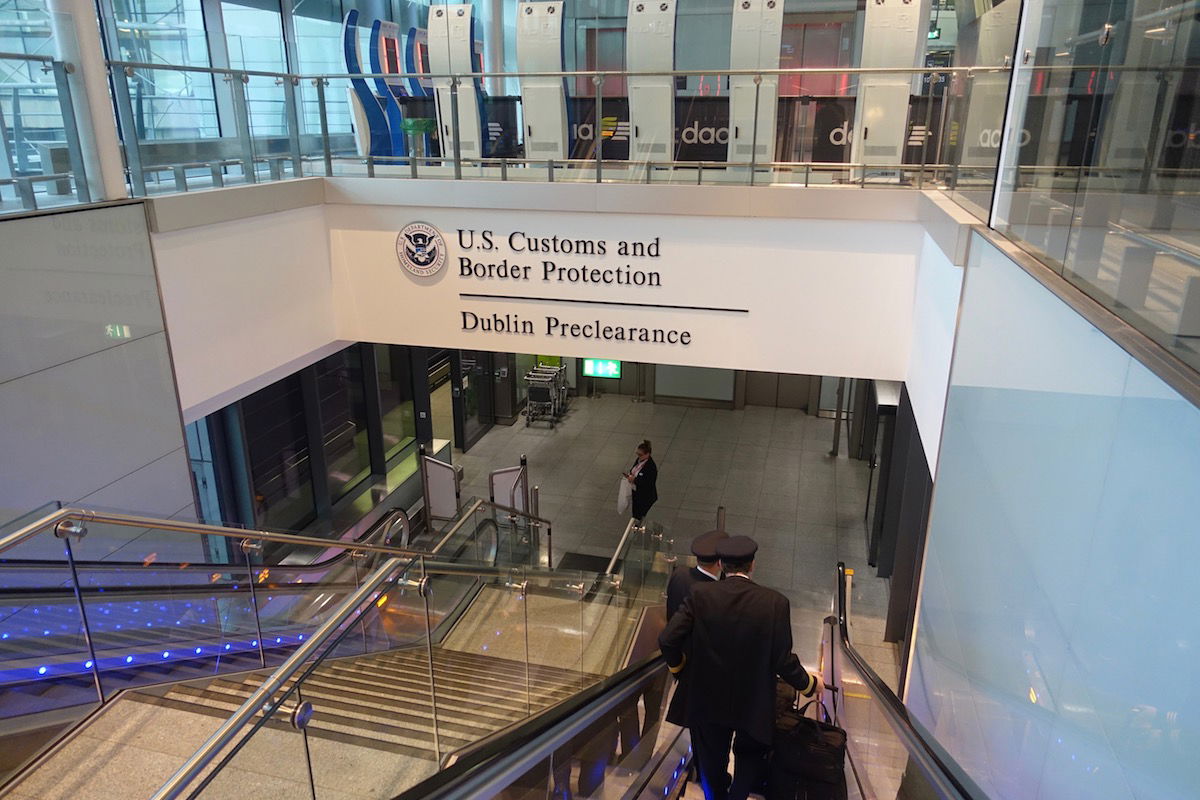 How do you apply for Global Entry?
Applying for Global Entry does take a bit of effort, which I'd say is the main downside to enrolling. You'll first need to create a Trusted Traveler Program (TTP) account. You'll then have to complete the application, which is a process, especially if you're a frequent traveler, as you'll have to list all the countries you've visited in recent years.
After some time (sometimes it takes days, other times it takes weeks), you should receive conditional approval. At that point, you'll be instructed to schedule an interview at a Global Entry enrollment center. Alternatively, you can just be interviewed on the spot when returning to the United States from abroad. Just inform the immigration officer that you want to complete your Global Entry enrollment interview.
How much does Global Entry cost?
Global Entry has a $100 non-refundable application fee. This applies both when you apply the first time, and when you renew in the future. Fortunately, there are lots of credit cards that offer reimbursement for Global Entry or TSA PreCheck, so if you're into credit cards, this shouldn't cost you anything.
Note that you just have to charge the enrollment fee to your card, and then it will automatically be reimbursed if you're eligible. If you have multiple of these credits, you can even use them for family and friends.
How long is Global Entry valid for?
Global Entry is valid for five years starting with your first birthday after you get approved. In other words, if you time things right, you can get nearly six years out of your Global Entry membership. For example, if your birthday is January 1 and you get approved February 1, 2023, your membership would be valid through January 1, 2029.
As far as renewals go, you can apply to renew your Global Entry up to a year before the expiration date. If you renew early, you'll still get a full five years added to your membership, so I always recommend renewing as soon as possible. You don't want to let your Global Entry membership lapse, because renewing is more complicated then.
Read my guide to renewing Global Entry.
Is Global Entry only available on certain airlines?
While using TSA PreCheck requires you to be flying certain airlines, Global Entry applies regardless of which airline you choose to fly.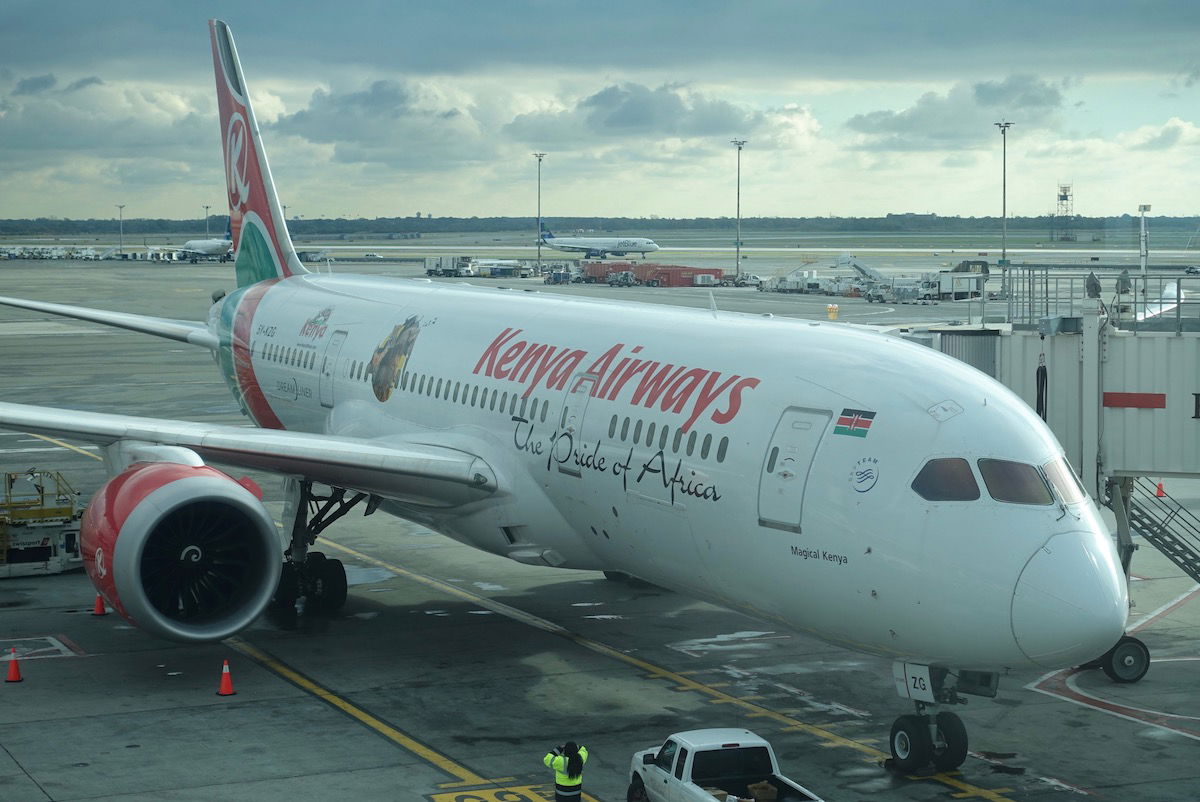 Do kids need their own Global Entry?
Rather frustratingly, kids of all ages need their own Global Entry — parents having a membership isn't sufficient. So even if you have a toddler, they can only accompany you at Global Entry if they have their own membership.
How can you ensure you get Global Entry?
There's nothing you need to do to ensure that you get Global Entry. When you arrive at a US airport and go to a Global Entry kiosk, you'll just have to provide your biometric data, and that's enough. Assuming you're enrolled in Global Entry, there's nothing you need to do to ensure that you're eligible.
In general I'd always recommend adding your Known Traveler Number (KTN) to your flight reservation, as this minimizes your odds of getting secondary screening (denoted as "SSSS" on your boarding pass).
What's the process of using Global Entry?
When you enter an immigration facility, simply look for the Global Entry kiosks. We're currently seeing new contactless and paperless kiosks roll out, which are awesome. You'll simply stand in front of one of the kiosks and your biometric data will be taken. Assuming you're eligible, you'll then be told to see an immigration officer.
There's a special line for Global Entry. Typically the immigration officer will just ask for your passport and ask if you have anything to declare, and then you'll be sent on your way. In some cases you may get further questioning about where you traveled to, what the purpose of your trip was, etc. It's also possible to get a secondary search, if there are any red flags.
Let me emphasize that you should always be honest about whether you have something to declare or not. If you have Global Entry and lie, your membership will almost certainly be revoked permanently, and that's not a privilege you want to lose. This could be for something as simple as bringing a banana from the airline snack basket into the United States.
Global Entry vs. TSA PreCheck vs. NEXUS vs. CLEAR
Often there's confusion regarding the difference between Global Entry, TSA PreCheck, NEXUS, and CLEAR. What are the differences?
Global Entry, TSA PreCheck, and NEXUS, are all Trusted Traveler Programs, and are substitutes for one another:
If you sign-up for NEXUS, you get NEXUS, Global Entry, and TSA PreCheck
If you sign-up for Global Entry, you get Global Entry and TSA PreCheck
If you sign-up for TSA PreCheck, you just get TSA PreCheck
Each program gives you a Known Traveler Number, which is why any of those programs could get you TSA PreCheck privileges. Let's take a closer look at the details of each of these programs.
What is TSA PreCheck?
TSA PreCheck offers expedited security at airports in the United States. When using a TSA PreCheck lane you don't have to take off your shoes, and also don't have to take your laptop or liquids out of your bag. Furthermore, you get to go through the metal detector rather than through the full-body scanner.
Because of this being a streamlined process with generally more experienced flyers, you'll also find that the lines move much more quickly.
This is the least comprehensive of the three Trusted Traveler Programs, since having TSA PreCheck doesn't get you Global Entry or NEXUS (though having Global Entry or NEXUS gets you TSA PreCheck).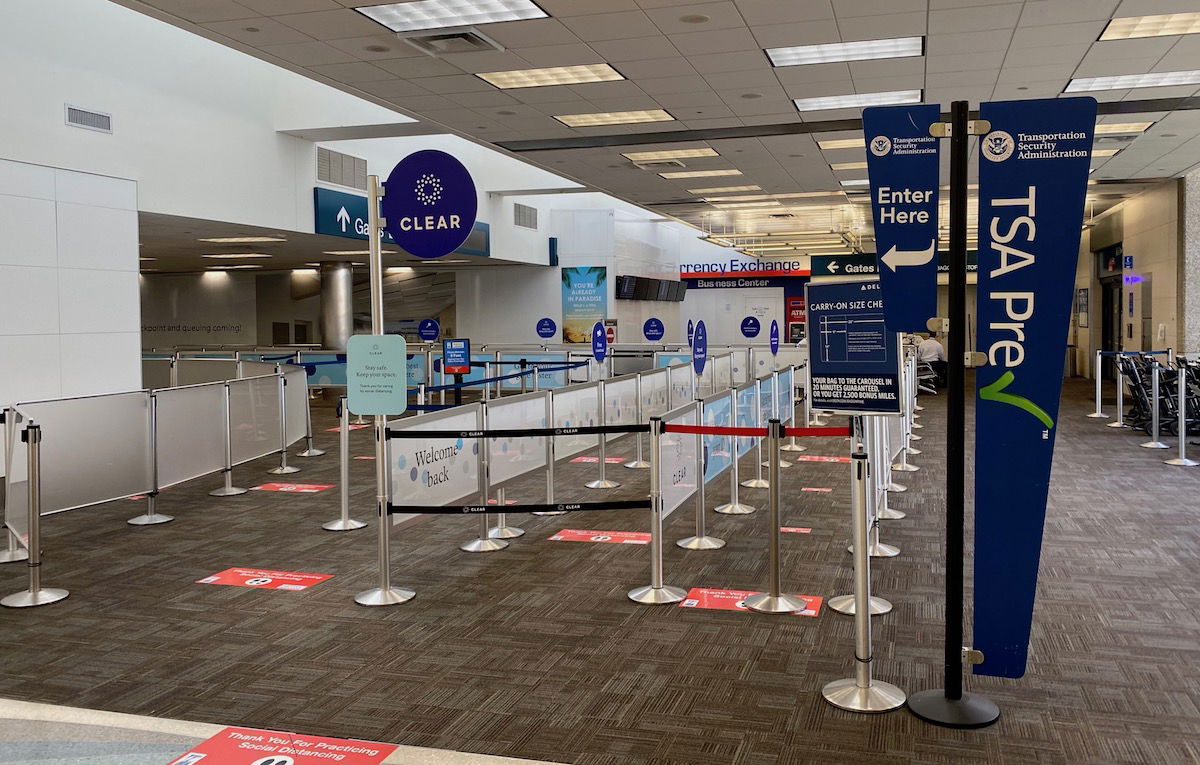 What is NEXUS?
NEXUS not only gets you TSA PreCheck and Global Entry, but also gets you expedited immigration in Canada. Interestingly NEXUS is the cheapest of these programs at $50, so what's the catch?
There aren't as many centers where you can enroll for NEXUS, since it's primarily intended for those traveling frequently between the US and Canada
Some credit cards offering Global Entry or TSA PreCheck credits don't let you use those credits for NEXUS
What is CLEAR?
In the interest of being thorough, it's also worth mentioning CLEAR. This is separate from TSA PreCheck and Global Entry, and isn't run by the government. CLEAR is a technology company that stores biometric data to expedite clearing security at airports, and at select stadiums and other venues.
With CLEAR you can confirm your biometric data, and then you can typically skip the ID check, and head straight into the security line (if you have PreCheck you can get into that line, or otherwise you can get into the standard line).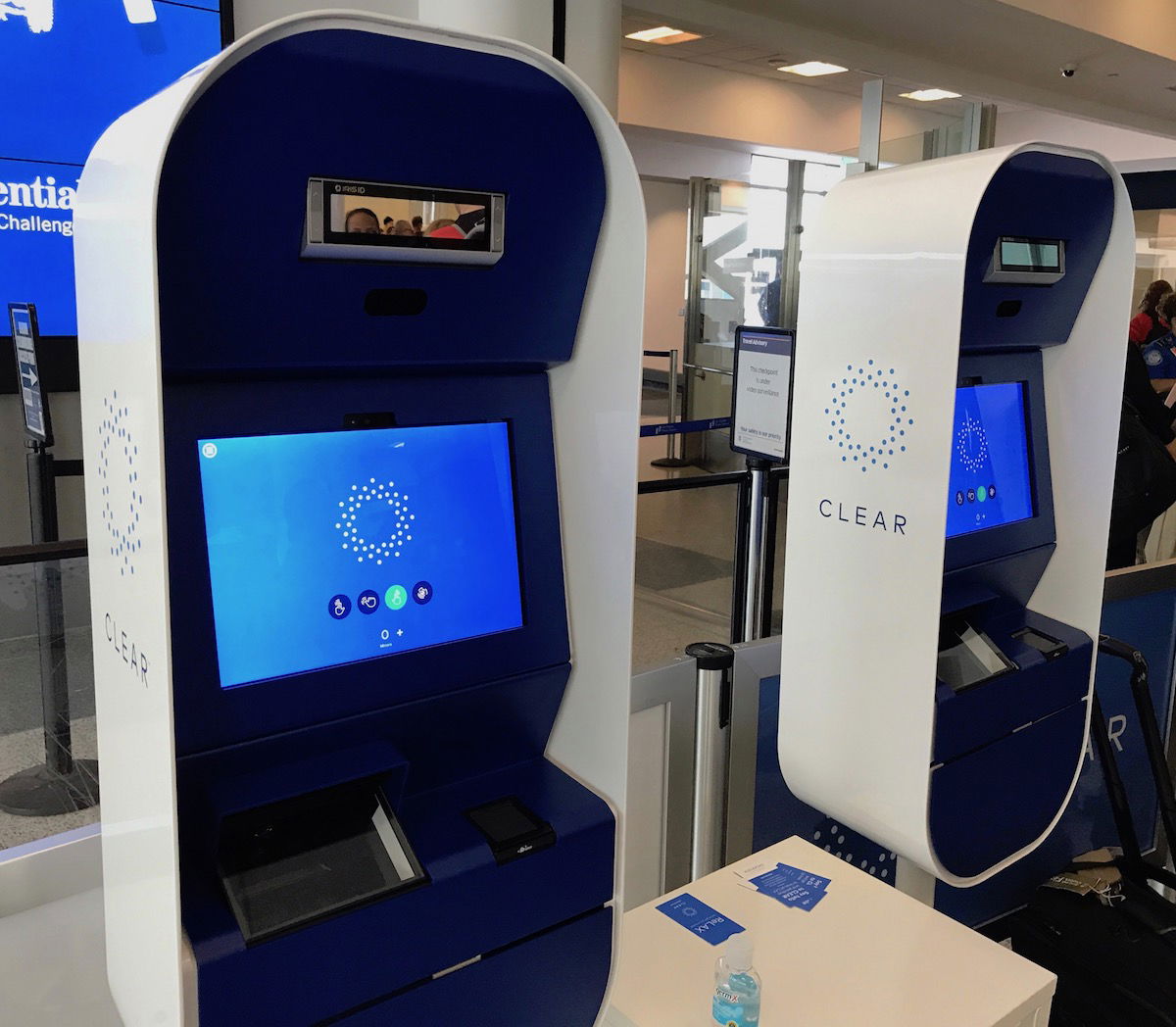 Is Global Entry worth it?
If you are eligible for Global Entry and travel internationally with any frequency, then yes, Global Entry is 100% worth it. Period. A few things to note:
If you're savvy and use the right travel credit card, enrolling shouldn't actually cost you anything
Over the years I've saved a countless number of hours thanks to Global Entry; it's not just the time savings, but I also appreciate how it allows me to reliably plan layovers after international travel
While the initial enrollment process takes some time and you have to schedule an interview, I find renewal to be quite easy, and then you can also just have your renewal interview when you're returning to the United States from a trip
Global Entry also gets you access to TSA PreCheck, so applying for Global Entry gets you both great programs
Now, in fairness, if you're not eligible for Global Entry, it's worth being aware of Mobile Passport. This allows eligible travelers to submit their passport and customs declaration information through an app, and it streamlines the arrivals process. Using this is free and doesn't require pre-approval.
So while I still think Global Entry is worth it, Mobile Passport is the best and easiest alternative.
Bottom line
For the frequent international traveler, Global Entry is an invaluable program, which expedites the immigration process. Global Entry takes the guessing game out of immigration lines, and you'll find that you're through immigration in a matter of minutes.
I'd always recommend applying for Global Entry over TSA PreCheck if you're eligible, since a Global Entry membership gets you access to both programs, while the inverse isn't true.
The best part is that there are quite a few credit cards that give you a statement credit toward this, meaning you can sign up without paying anything out of pocket.
If you have Global Entry, what has your experience been?