While many airlines have been struggling for the past few weeks, Cathay Pacific has been in a tough spot for the past several months. Being Hong Kong's largest airline, they first had to deal with reduced demand following months of protests in Hong Kong, and now are dealing with the huge decrease in global travel, as virtually all airlines are.
Cathay Pacific reduces capacity to 4%
Cathay Pacific has decreased capacity in the past few weeks, but the airline has now announced plans to reduce capacity by 96% all the way through the end of May. That's major, if you ask me, as it shows they expect there to be virtually no travel for well over two additional months.
With this, we'll see both Cathay Pacific and Cathay Dragon operate a skeleton passenger flight schedule in April and May. Cathay Pacific's ability to even maintain this 4% of capacity is dependent upon not seeing further travel restrictions imposed by governments.
As Cathay Pacific's Chief Commercial Officer, Ronald Lam, describes this move:
"As Hong Kong's home airlines, it is important that we continue to provide important passenger and cargo connections to and from the Hong Kong hub. We will therefore endeavour to maintain a minimal number of flights to and from key destinations in our network to ensure these vital arteries remain open.

We need to take difficult but decisive measures as the scale of the challenge facing the global aviation industry is unprecedented. We have no choice but to significantly reduce our passenger capacity as travel restrictions are making it increasingly difficult for our customers to travel and demand has dropped drastically."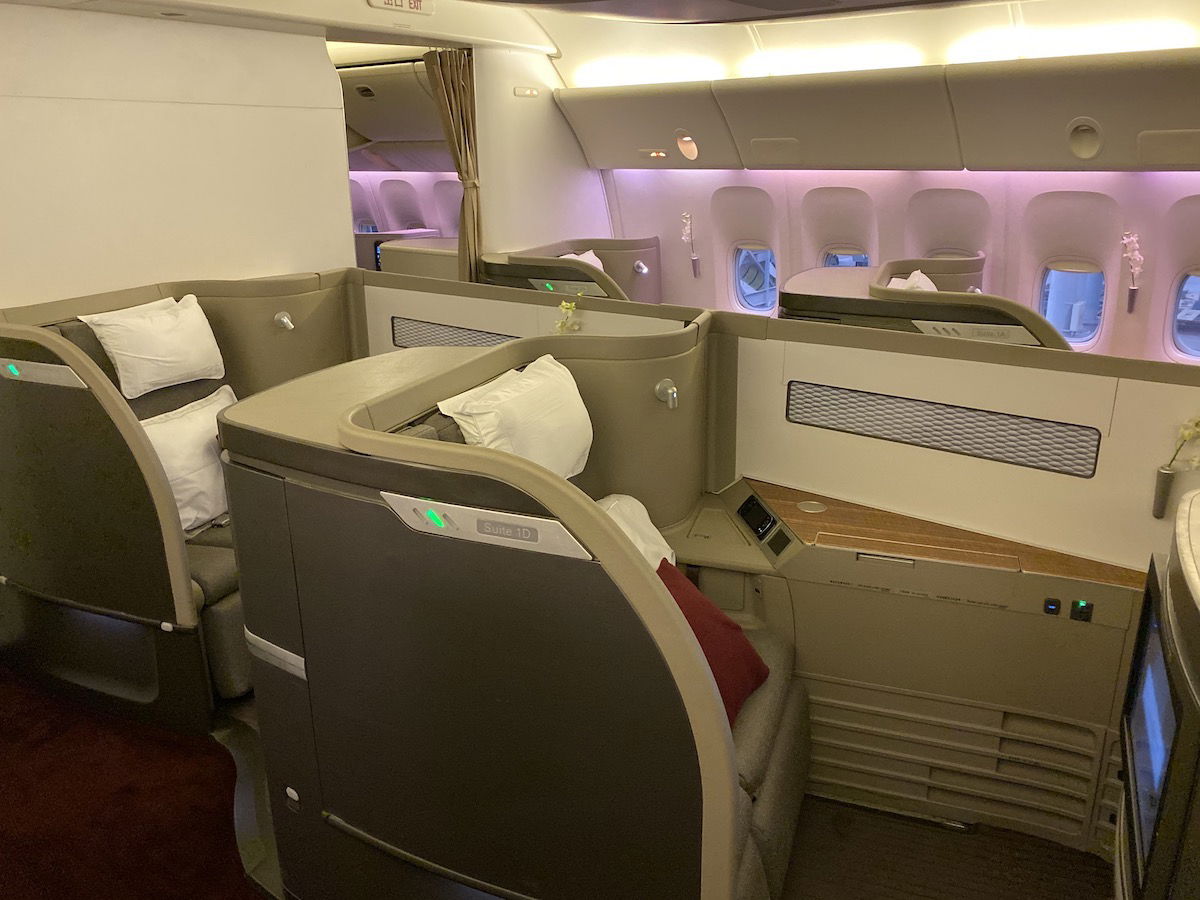 Cathay Pacific will reduce capacity by 96%
What flights will Cathay Pacific still operate?
While operating just 4% of flights, the airline is taking a straightforward approach to scheduling, and will operate 3x weekly flights to just 15 destinations, between the Cathay Pacific and Cathay Dragon route networks:
Cathay Pacific will operate 3x weekly flights to 12 destinations: Bangkok, Ho Chi Minh City, Jakarta, London Heathrow, Los Angeles, Manila, New Delhi, Singapore, Sydney, Taipei, Tokyo Narita, and Vancouver
Cathay Dragon will operate 3x weekly flights to three destinations: Beijing, Kuala Lumpur, and Shanghai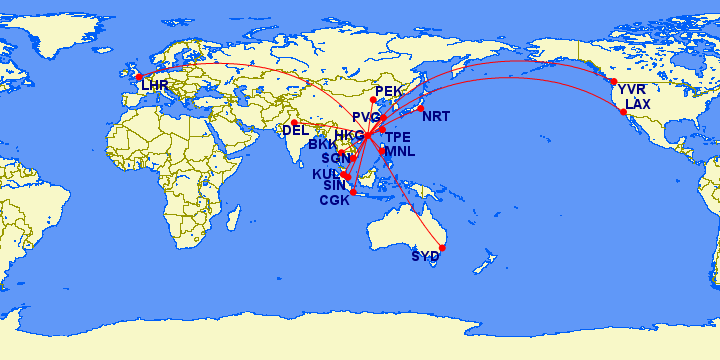 The 15 destinations Cathay Pacific & Cathay Dragon will serve from Hong Kong
Bottom line
Cathay Pacific is taking one of the most streamlined approaches to capacity cuts that we've seen from any airline. While other airlines have been updating their schedule on an almost daily basis, there's something to be said for the simplicity of Cathay Pacific operating 3x weekly flights to 15 destinations.
I imagine these destinations will decrease as more restrictions are added.
As a traveler it makes me sad to think that global aviation will likely be at a standstill for well over two more months. And I imagine it has the potential to be much worse than that…
What do you make of Cathay Pacific's capacity cuts?