Hello from Ho Chi Minh City! After flying American from Los Angeles to Hong Kong, I connected to Ho Chi Minh City on Cathay Pacific. I was especially excited about this short flight since it would be operated by one of Cathay Pacific's Airbus A350s, featuring their new business class seat. This is very similar to their old reverse herringbone seat, though there were some minor tweaks to the seat, and I was curious whether there were any noticeable differences.
Cathay Pacific's A350 business class cabin consists of 38 seats, with 30 seats in the forward cabin, and then a rear cabin with just eight seats.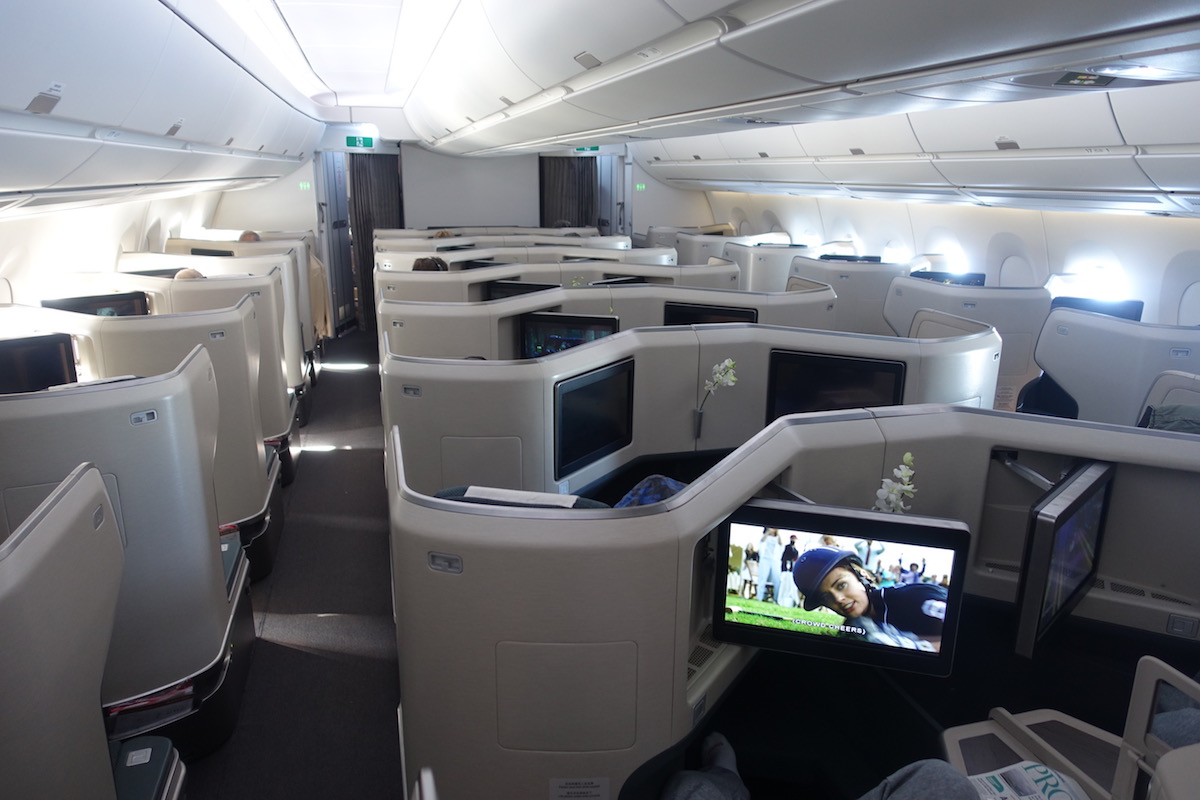 I chose the seat in the last row, as I usually like to do.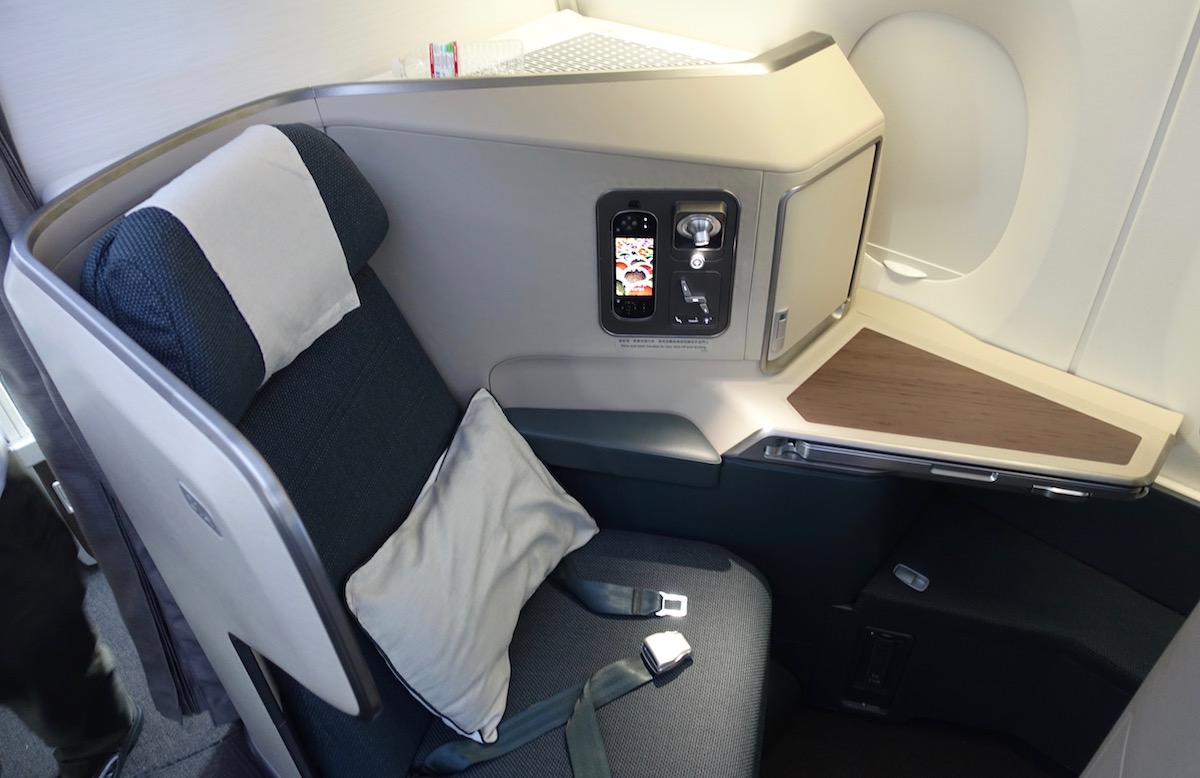 The differences between this seat and the previous one were surprisingly obvious. In addition to an all around more updated look, the seat had an ottoman that went around the side of the fuselage, which I found to be quite comfortable.
The part of the ottoman closest to the seat even had a storage compartment large enough to hold a laptop, etc. This is a very nice feature that the previous version of this seat didn't have.
The entertainment screen could slide in and out, though unlike the previous version of the seat (if I recall correctly), this one didn't have to be stowed for takeoff. By the way, there's another one of my favorite aspects of the A350 — the tail camera. Who needs IFE when you can have this view your entire flight?
The A350 also has some sexy wings.
Beyond that, I found the IFE system to be much improved over the old one. It was more responsive, and I believe it also had a better selection (though Cathay Pacific has long offered a good IFE selection).
Another nice feature of the A350 is that it features wifi, unlike their 777s. Wifi is offered by Panasonic and is pretty quick, and you can buy a pass that lasts the entire flight with no data caps — for this flight it cost ~$12.
The flight left at 8:25AM, so breakfast was served. Service felt like an assembly line, though the crew was generally friendly and well intentioned. Service began with drinks.
That was followed by yogurt, fresh fruit, and breakfast breads.
Then there was the choice between scrambled eggs and dim sum.
By the time the trays were cleared we were already descending towards Ho Chi Minh City.
Bottom line
While Cathay Pacific's new A350 business class isn't revolutionary, it's a very nice update over their previous business class. I'd say it's the best reverse herringbone seat out there. Between the slightly improved seat, the wifi, and the general features of the A350 (the quiet cabin, the tail camera, etc.), this is a fantastic way to fly. I can't wait to try Cathay Pacific's A350 on a longer flight at some point. As far as US destinations go, Cathay Pacific flies this plane to San Francisco and Newark.
If you've flown Cathay Pacific's A350 business class, what did you think of it?