---
As some of you may recall, I flew Hawaiian's new lie-flat A330 between Los Angeles and Maui last year. I had plenty to say about the seat at the time, but haven't had a chance to publish the full review (don't worry, I took good notes). Given that Ben is going to be flying the same plane in a few months, I figured I should finally invest the time in putting everything together.
Flights
At the time of my flight Hawaiian was only operating a single lie-flat A330, and essentially testing the product on the Los Angeles > Kahului route. There were definitely some challenges with the flight that could be attributed to the novelty of the product for the crew, and I think it will be interesting to see how Ben's flight compares now that Hawaiian's new A330s are prevalent in several markets.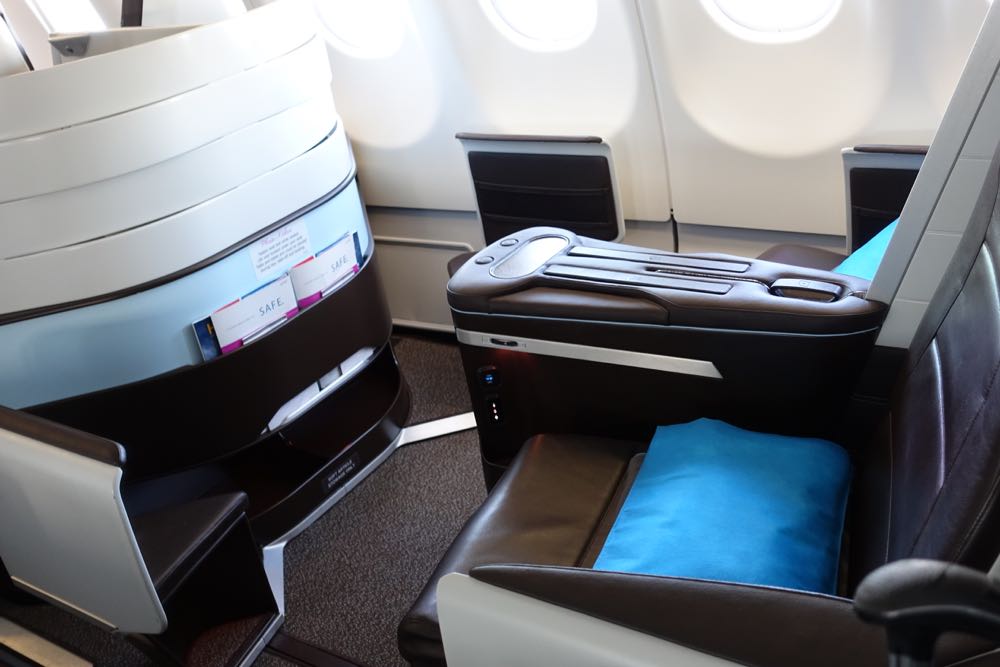 Hawaiian Airlines A330 flat-bed business/first
For our return flights, we'd booked economy flights on Hawaiian. That balanced out the cost of our outbound flights somewhat, and the times were convenient. I was offered the option to upgrade to Extra Comfort for $50/pp at check-in, which I thought was reasonable enough, so we took advantage for the outlets and additional legroom.
Hawaiian's Extra Comfort doesn't really offer much beyond that on domestic flights, so you'll hopefully get a decent sense of the economy experience as well.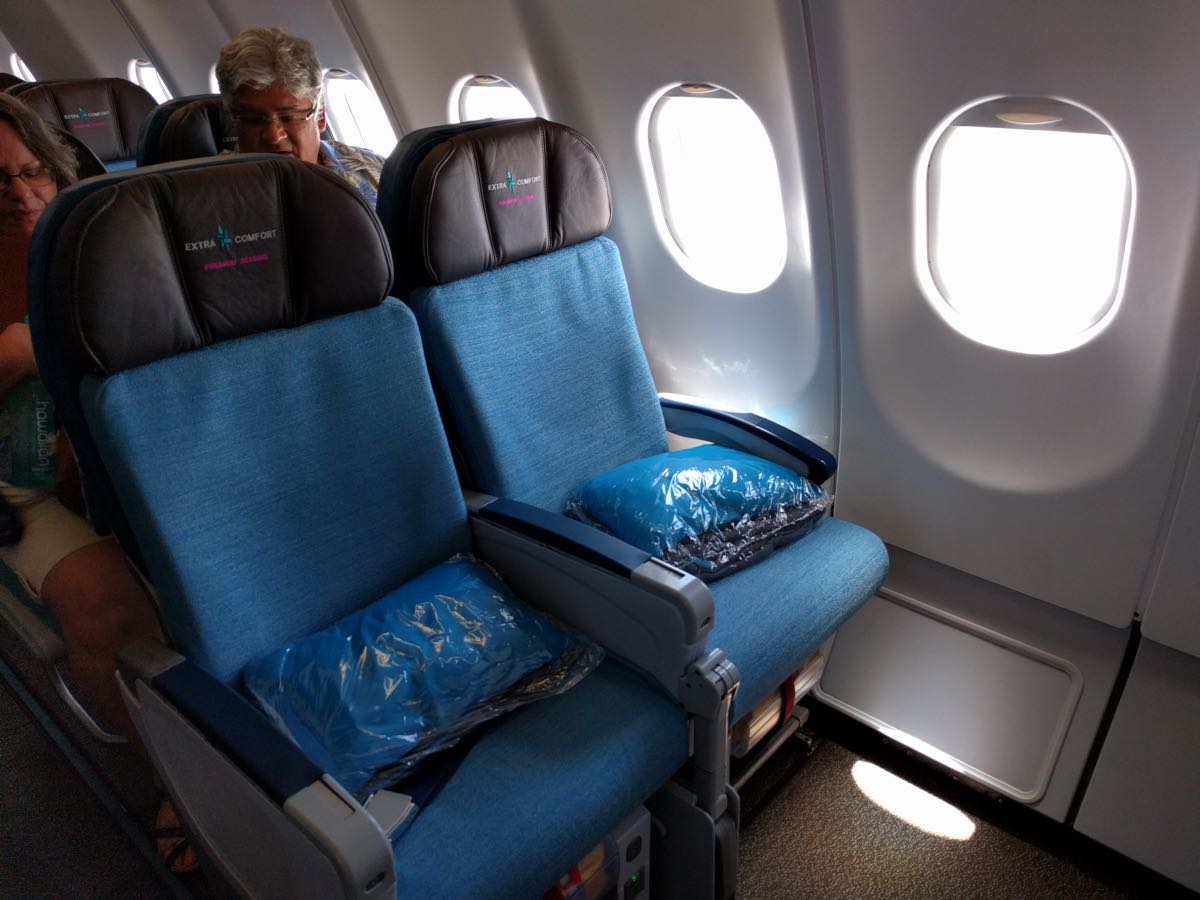 Hawaiian Airlines A330 Extra Comfort
We booked the trip to celebrate my father-in-law's birthday, so were super constrained in terms of dates and locations, otherwise I probably wouldn't have spent the money for Hawaiian specifically. The flights just aren't that long from California, and other carriers offer an assortment of mediocre products with convenient schedules.
I used an Alaska companion certificate for my in-laws' flights from Portland, for example, then upgraded them to first with MVP Gold Guest upgrades. Almost regardless of carrier, I tend to think the best way to get to Hawaii is with a cash equivalent.
Our round-trip tickets ended up costing $637 per person, which isn't horrible given the outbound flight was in first.
Hotels
The hotel situation was complicated as well. I've stayed at many of the hotels on the Kaanapali side of the island, which are great if you want to stay on that side. I don't like feeling resort-bound though, and the traffic bottlenecks around Lahaina stress me out. My in-laws had also committed to a condo in Kihei, so staying in Wailea seemed like the obvious choice.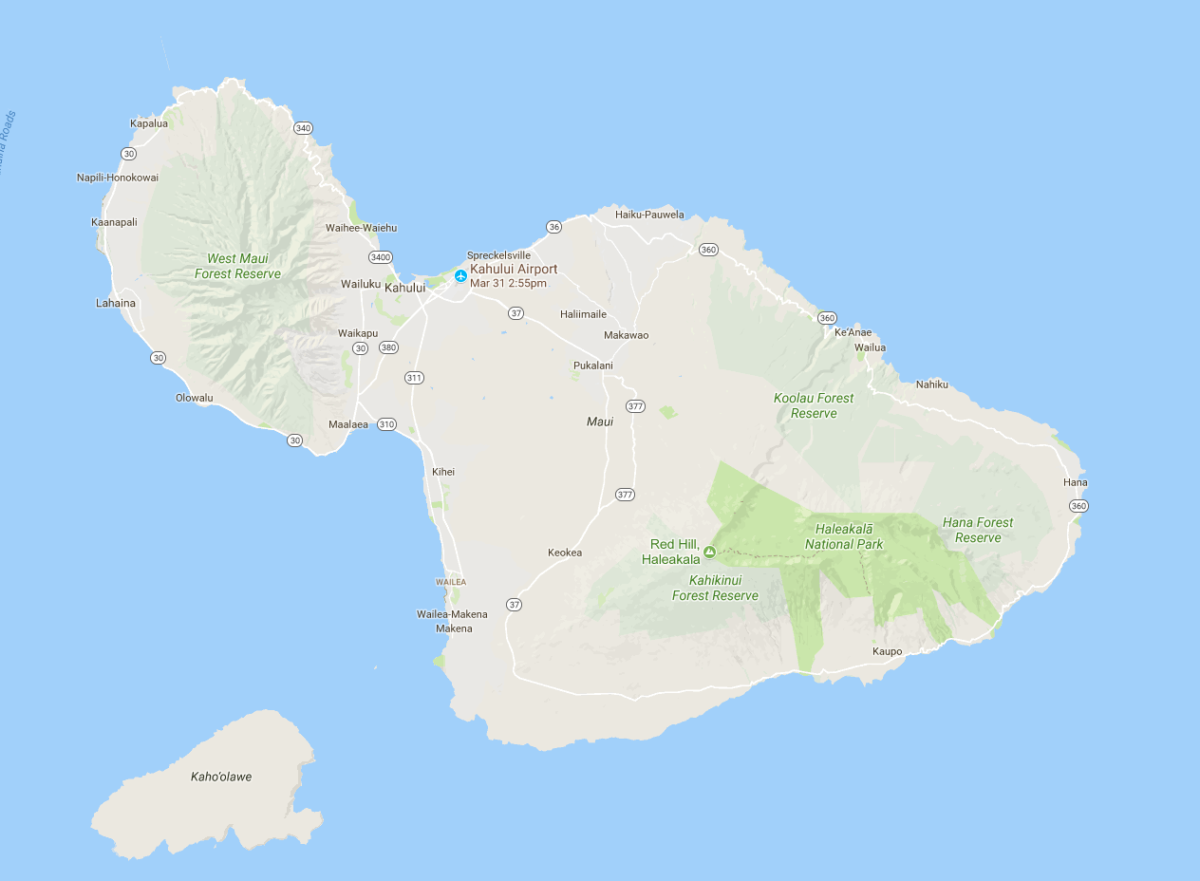 Typically I would have booked the Andaz Maui, where my Hyatt status would have come in handy. But the last time I ignored Gary's hotel advice I ended up having one of the most obnoxious spa experiences of my life, and his notes on the Andaz did not inspire confidence. Maybe it'll be better by the time Ben visits.
Instead, I chose the Fairmont Kea Lani. The Kea Lani is an all-suite property, so there wouldn't be any gambling on upgrades, and with both of us having to work while we were in Hawaii (combined with the challenges of the Hawaiian time zone), a separate living area was going to be a necessity.
This property can be insanely expensive (it's Maui), particularly if you book last minute. For advance bookings they often offer significant discounts, and we were able to take advantage of a 5th night free deal through Virtuoso, which of course included breakfast, a spa credit, and some other nice perks. Our rate was $449 + tax, which would typically not be a price point I would ever consider, but for a suite in on an island resort over peak dates it's not outrageous.
Fairmont occasionally has flash sales on gift cards as well, which I was able to take advantage of, so that saved an additional ~20% on the stay. At just under $1500 for five nights it wasn't a great value compared to the things I typically like to book, but given the overall circumstances it was fine (I'm still annoyed about the circumstances that led to this being a logical purchase, let's put it that way), and the resort was lovely — even for someone who doesn't love big resorts.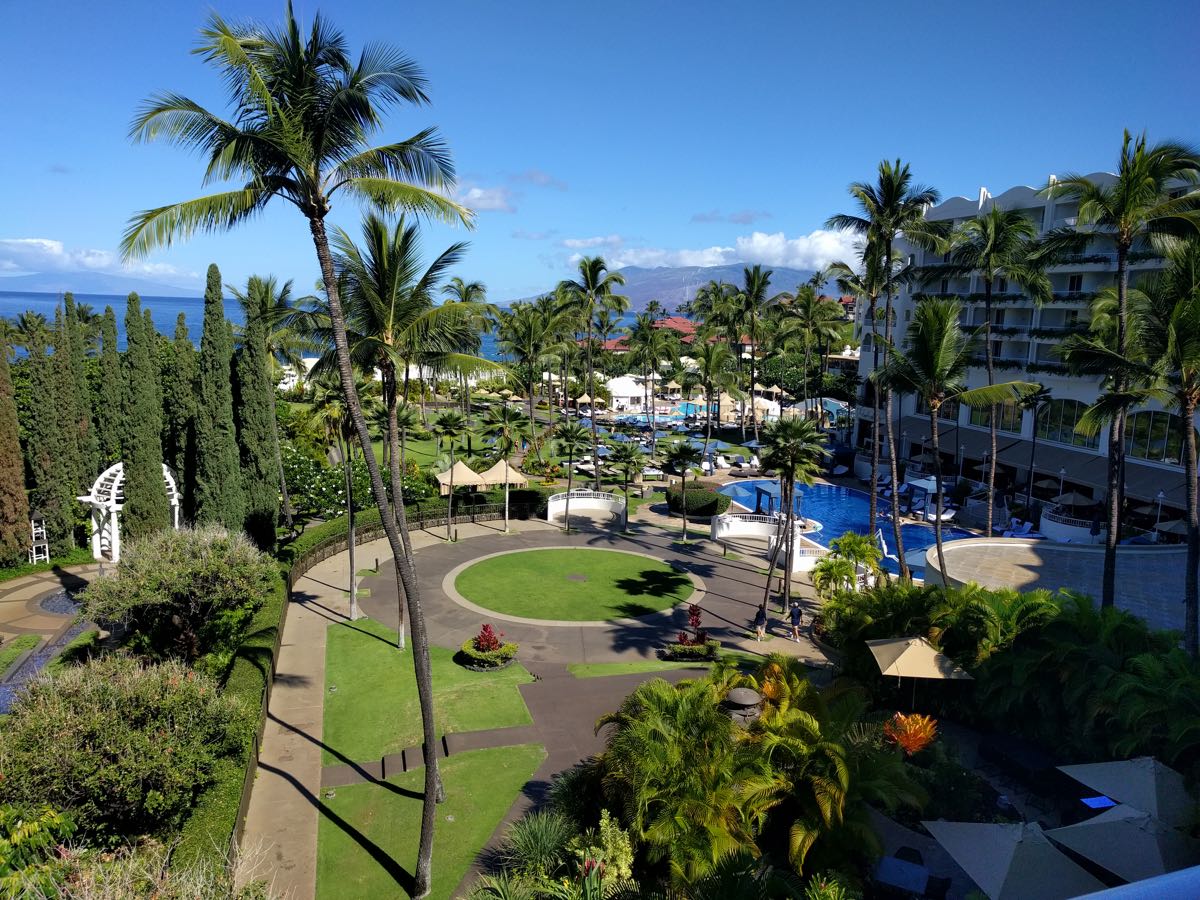 Fairmont Kea Lani
Bottom line
This will be a relatively quick trip report, given that there are only two flights and a single hotel. Highly unusual for me, but then so was going to Hawaii in August and not using traditional points for anything. 😉
Thanks for following along, and please let me know if you have any questions!