Matthew and I were getting ready to book tickets on Pakistan International Airlines between Manchester and New York. Why? Because at the end of the day products like Cathay Pacific first class, Emirates first class, Lufthansa first class, etc., get boring. 😉
Besides, according to PIA's website, the airline's business class product is really good:
It's the only Business Class service that feels like First Class.
That's right, guys, it's the only business class service that feels like first class!
Why does their business class product feel like first class?
A comfortable seat makes all the difference on a long flight. PIA's Business Plus Seats elevate the concept of luxury to a new level, fully endorsing your decision to choose PIA Business Plus. Our customized seats are designed in Italy and Switzerland and provide amazing levels of leg-room and shoulder space. PIA's Business Plus Seats ensure that your personal space is truly your own, and you'll never feel cramped.

Whether you're sleeping, eating, working, reading a book, or just lying back and enjoying our in-flight entertainment, PIA's Business Plus Seats will make you feel right at home. There is simply no better way to fly.
I mean, look at those revolutionary angled flat business class seats:

There's only one small problem — PIA doesn't want us to book with them, it seems.
We can get the ticket to price out on ITA Matrix.

But it doesn't seem to want to price on PIA's website. When you select a one-way ticket, the website doesn't remove the requirement to enter a return date.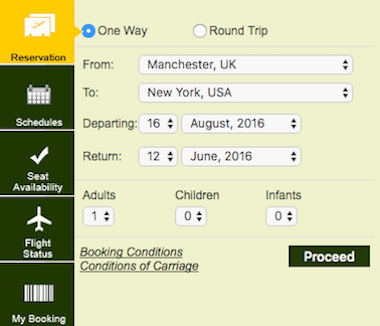 That causes an error message on the next page.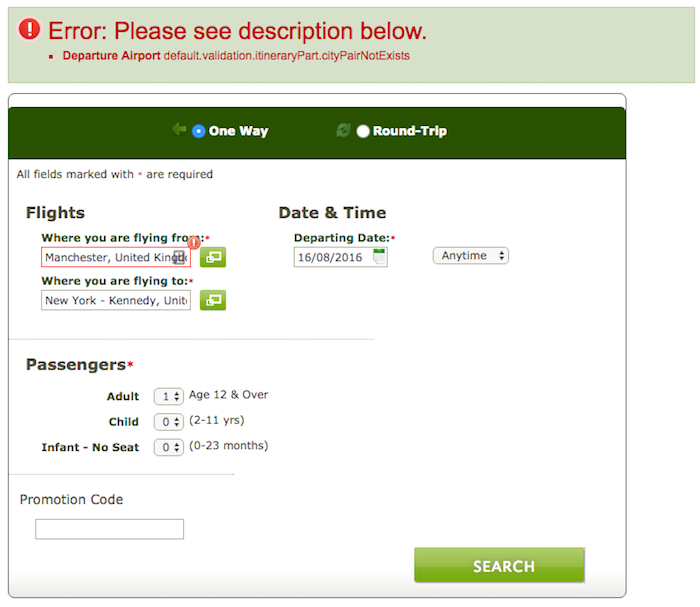 While the next page lets you select just a one-way journey, it eliminates the option to fly to New York when you choose Manchester as the origin.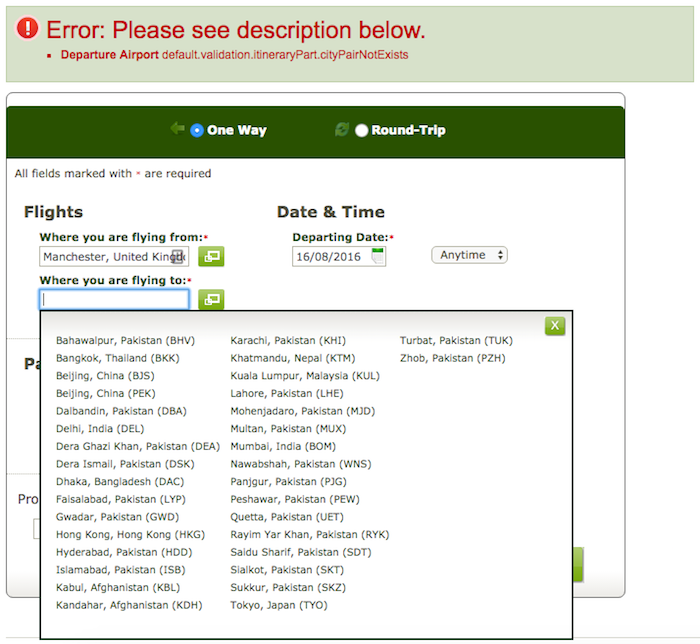 I asked on Twitter if anyone knew how to book PIA between Manchester and New York.
Anyone know how to book PIA's flight from MAN-JFK? Should be bookable, but can't get PIA site to display it, or OTAs…

— Ben Schlappig (@OneMileataTime) June 10, 2016
Contributor Mike suggested using checkin.pk, which claims to be "Pakistan's first online travel company." Sure enough, it does work, and prices the ticket in Pakistan's currency.

That being said, based on the quality of the website (and the fact that the homepage has pictures from Etihad's site), I don't feel especially confident in the support I'll receive in the event of a cancellation or schedule change.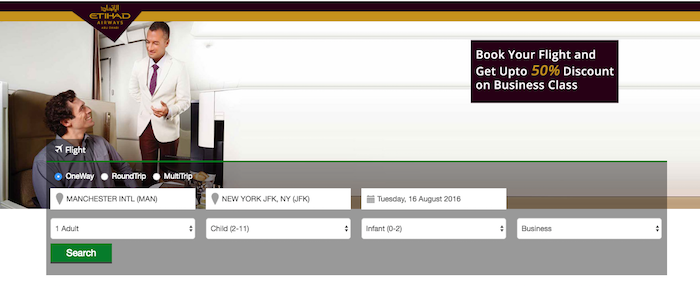 I can't seem to get this ticket to price on any other online travel agency.
So what am I missing?! This is a fifth freedom flight for PIA, and presumably they actually want to fly passengers between Manchester and New York, but they make it so difficult to book!
PIA, if you want passengers to experience your unrivaled business class service, make tickets easier to book!
Anyone know of another way to book PIA between Manchester and New York?