Reader Robert asked the following question in the "Ask Lucky" forum:
I spend quite a bit of time traveling long-haul Business Class on OneWorld with Emerald status. I have found that on a lot of airlines, traveling out of their home airport in business with Emerald status, can leave the lounge experience feeling like a cattle call (DFW on AA, LHR on BA etc). With that in mind, I would like to pose a "corner case" question. What, in your opinion, is the best long-haul RT you can take in business as a OneWorld Emerald?

I would propose MEL-HKG-MEL on Cathay is your best option. Cathay consistently has an excellent business class hard and soft product; and this trip would let you use the Qantas First Class Lounge in Melbourne then the new Cathay "The Pier" or "The Wing" or even the new Qantas lounge in Hong Kong.
This is a fun question! So if I'm understanding correctly, Robert is asking about the best combination of a great business class onboard experience and great oneworld Emerald ground experience for a given roundtrip.
For those of you not familiar with oneworld Emerald status, it's top tier status within oneworld. And what makes it so great is that you receive access to international first class lounges regardless of which cabin you're traveling in. In other words, if you're traveling Cathay Pacific economy from Hong Kong to Taipei, you'd receive access to The Pier First Class Lounge or The Wing First Class Lounge, which are otherwise for first class passengers.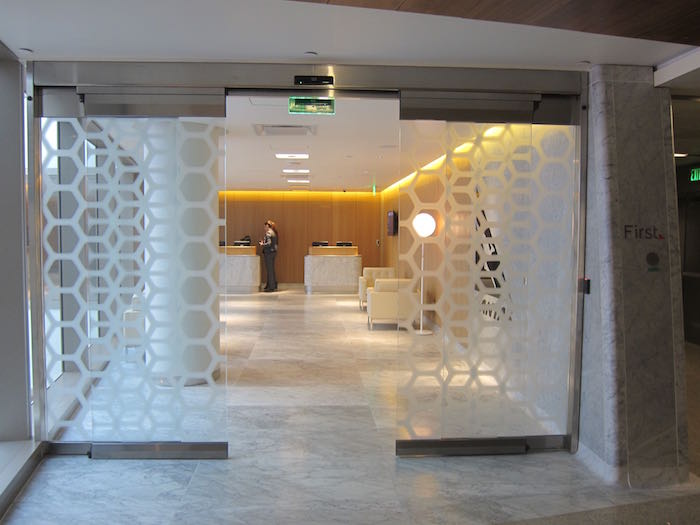 So what are the best "premium" oneworld lounges out there?
Qantas really knows how to do first class lounges. From the gorgeous design, to a spa with complimentary treatments, to a great alcohol selection, to an amazing a la carte menu, I'd argue it's among the top five first class lounges in the world. The food is especially noteworthy, and perhaps my favorite lounge food after the Air France First Class Lounge Paris.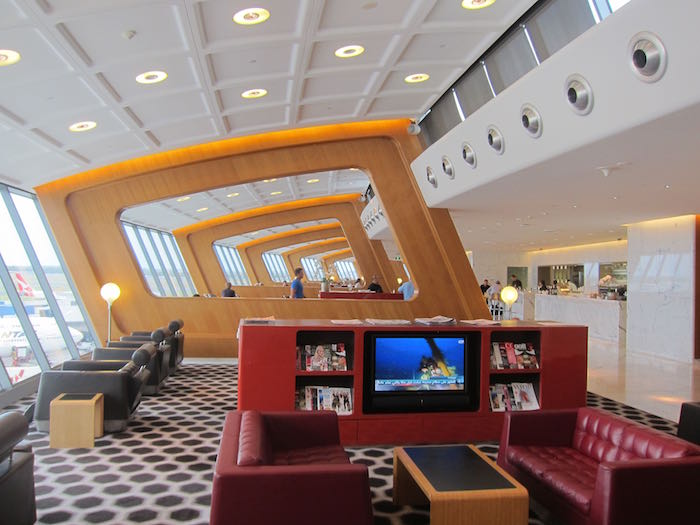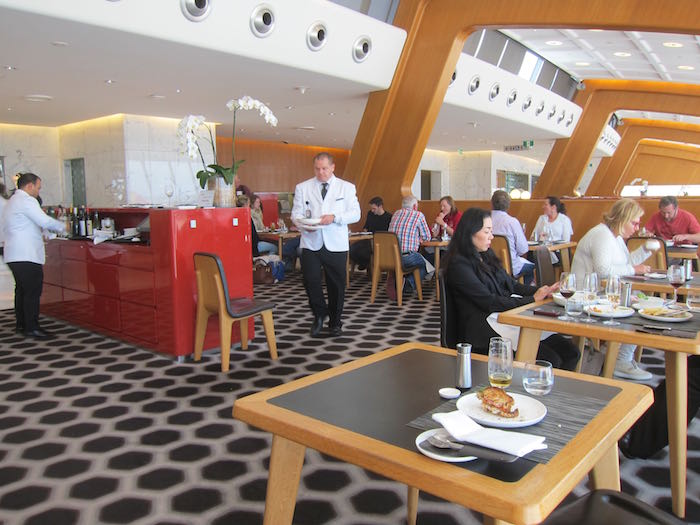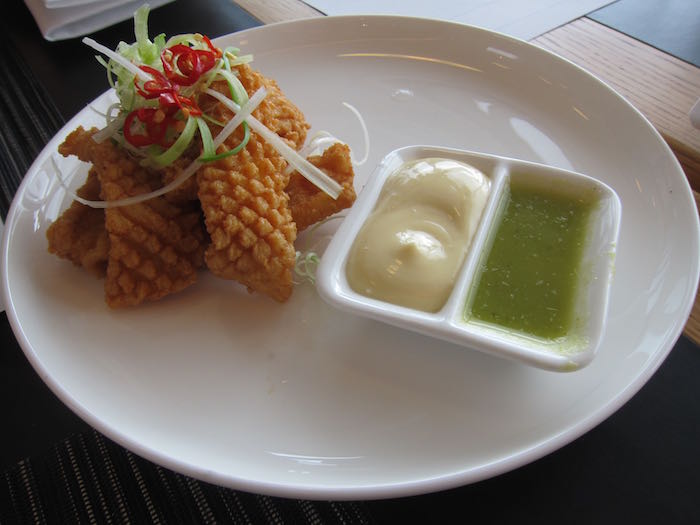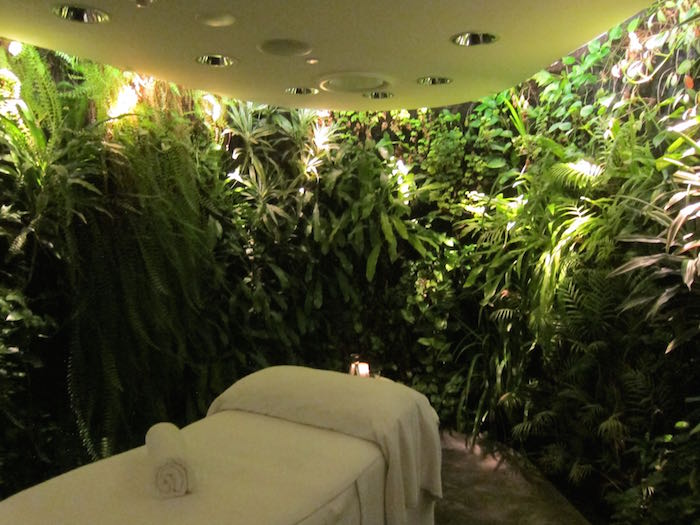 The only point I'd make is that I do slightly prefer the Sydney Lounge to the Melbourne Lounge.
Unrelated, but it's also worth noting that Qantas has a great lounge in Los Angeles, which I'd argue is probably the best lounge in the US.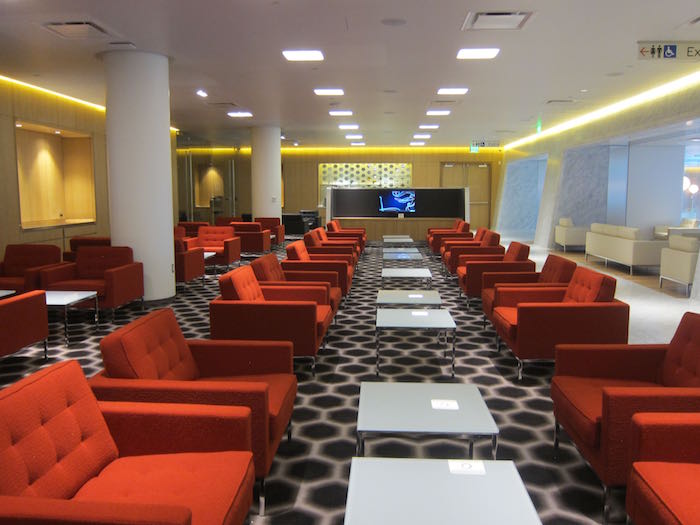 Cathay Pacific's renovated The Wing First Class Lounge opened again last year, and it's definitely a solid lounge. Between the amazing shower cabanas and the Peninsula-serviced restaurant, it's one of my favorites.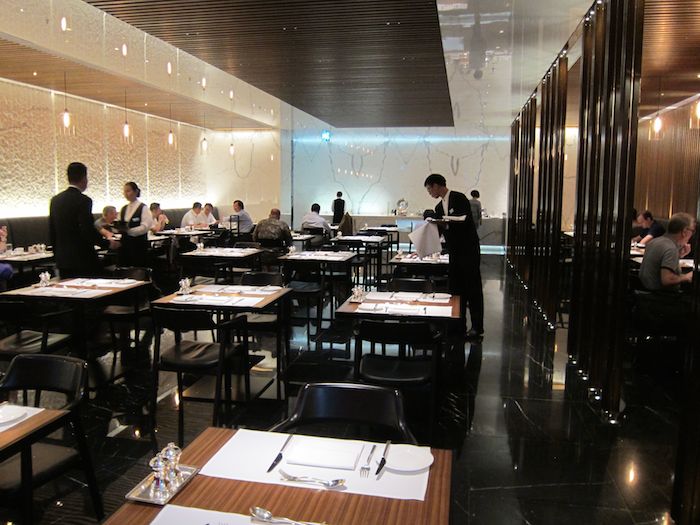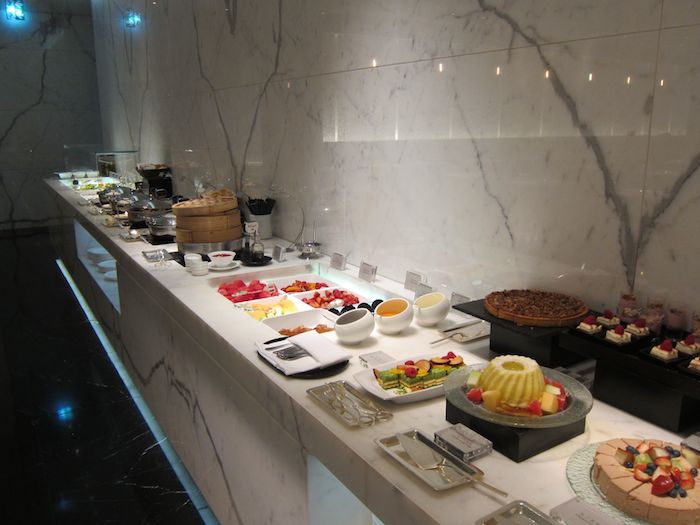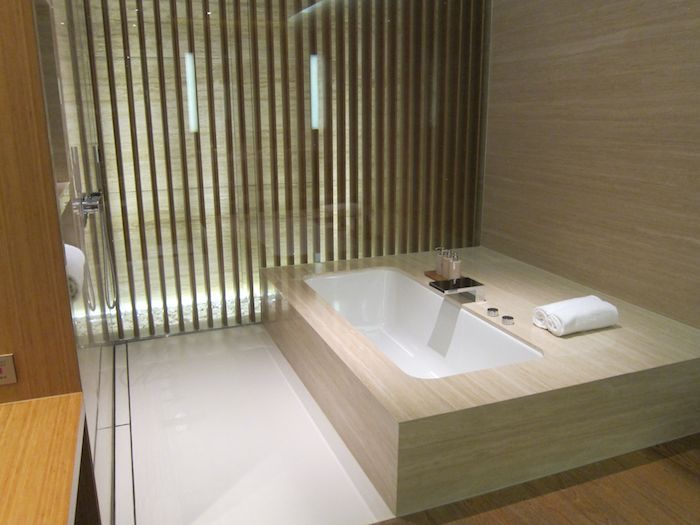 While I haven't been there yet, the newly opened The Pier Lounge looks like the real show stopper. While I prefer the Qantas First Class Lounge Sydney to the Cathay Pacific The Wing First Class Lounge Hong Kong, I think The Pier might just give Qantas a run for their money.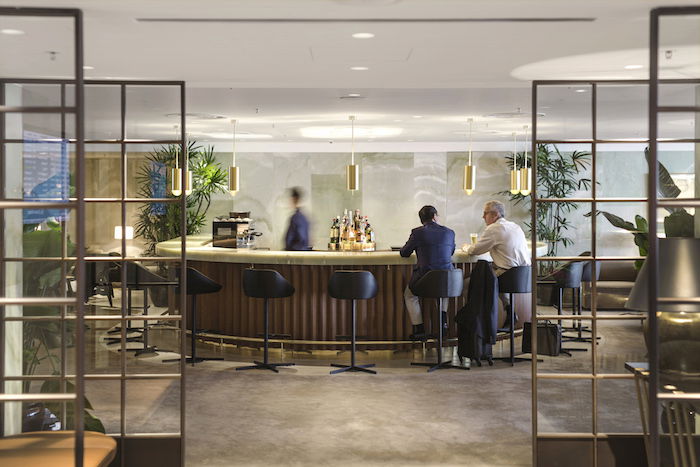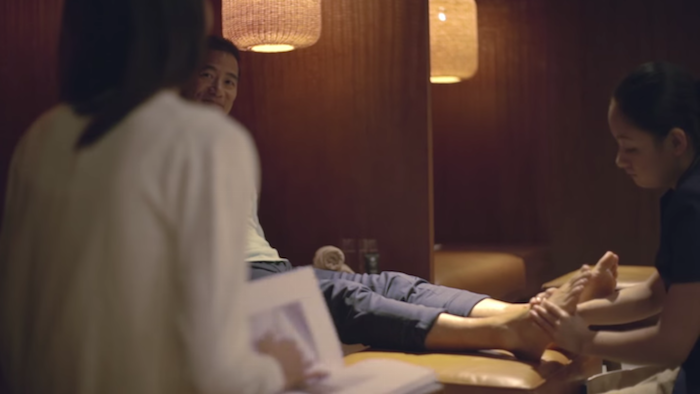 The new Hamad International Airport in Doha finally opened last year, and it's pretty grand… down to the seven million dollar, 23 foot teddy bear seated in the middle of the terminal.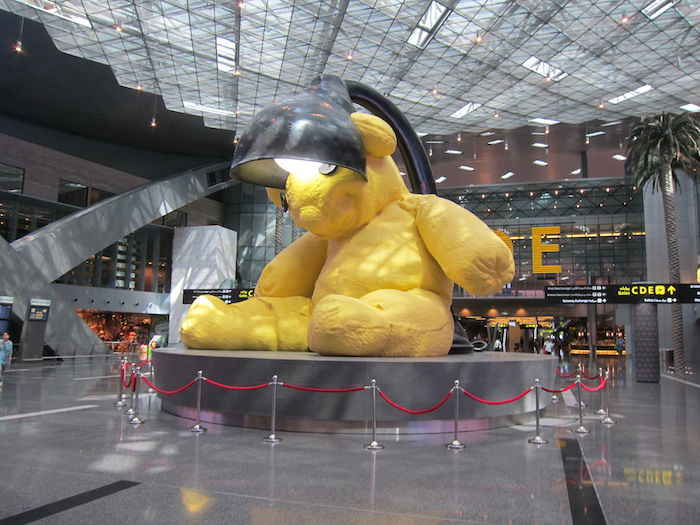 While Qatar Airways' first class lounge in Doha still isn't open (we'll see if/when it ever opens), the Al Mourjan Lounge is shared between first & business class passengers, and is pretty great.
Architecturally it's stunning, they have multiple dining venues, though perhaps most exciting is that they serve Krug!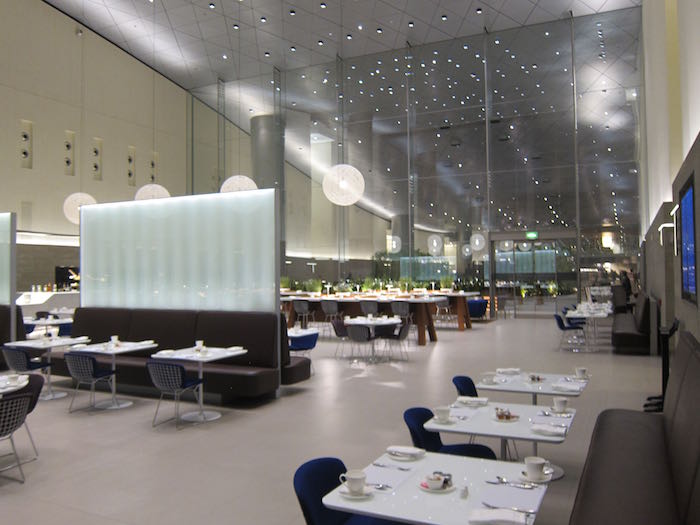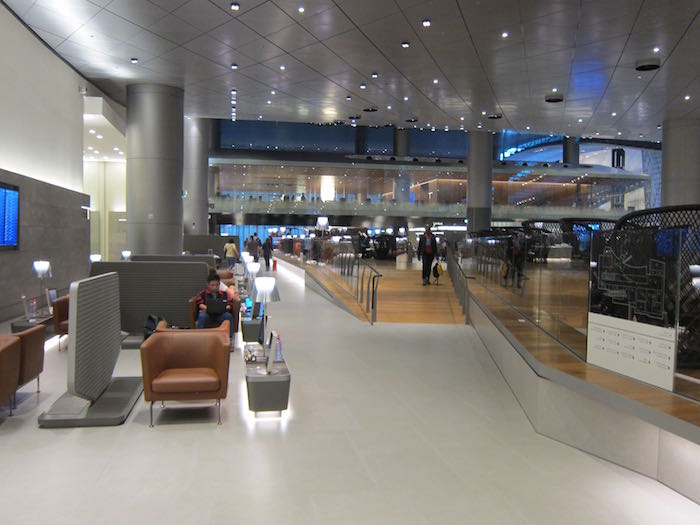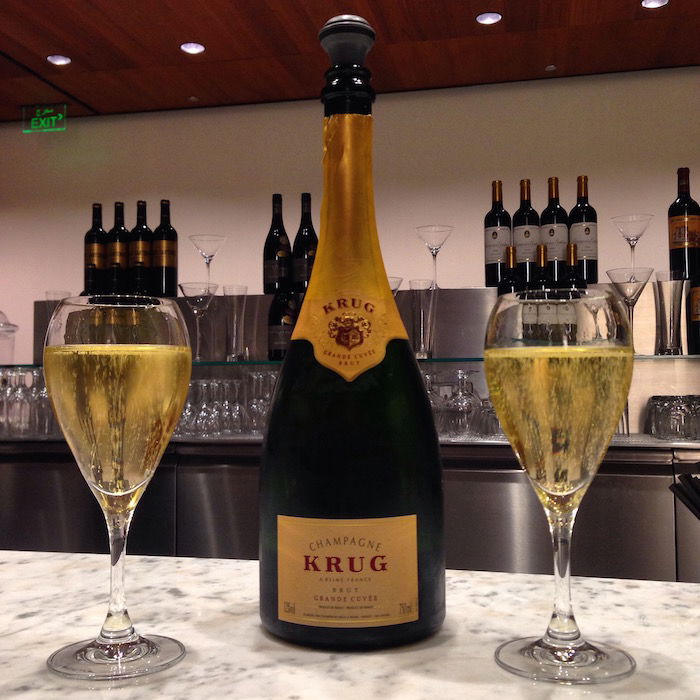 The catch is that they no longer let oneworld Emerald members into the lounge, which is sort of ridiculous. Instead they have "dedicated" lounges for those accessing based on their elite status. That being said, a business class passenger would still get access to this lounge.
While it's not personally one of my favorite lounges, I think one of the other top oneworld lounges is the British Airways Concorde Room at London Heathrow T5. That being said, this lounge isn't open to oneworld Emerald members. Instead it can be accessed exclusively by those flying British Airways first class.
It's certainly an iconic lounge with great champagne, though other than that I find it to have very mediocre food and be in need of a refresh.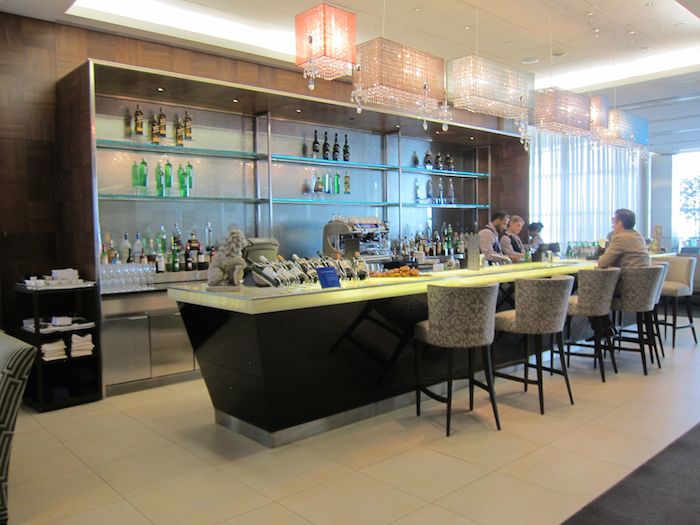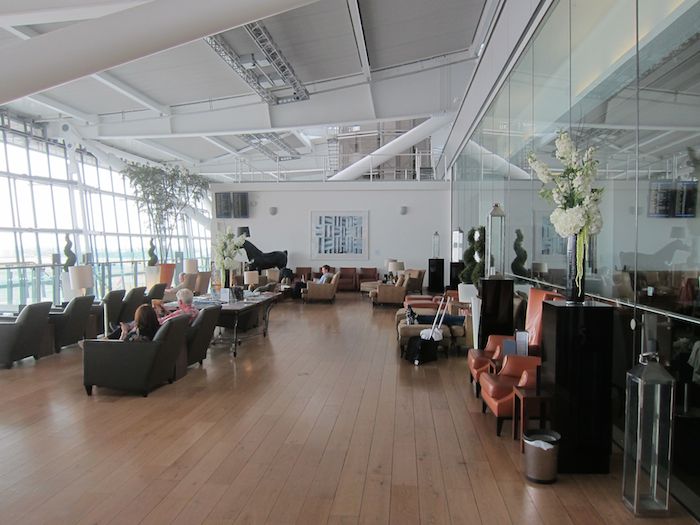 Best city pair to fly?
Now to actually answer Robert's question… what do I think is the best city pair to fly as a oneworld Emerald member in business class?
I'd narrow it down to one of two options, based on onboard product and the lounges:
Cathay Pacific has a spectacular reverse herringbone business class product — my favorite hard product in the world. Service is efficient and food is perfectly edible, though in terms of the soft product I don't think there's much of a "wow" factor, personally. Still, you can't beat having access to the Qantas First Class Lounge Sydney and Cathay Pacific's The Pier First Class Lounge Hong Kong on one trip (throw in The Wing and the Qantas Lounge Hong Kong if you're willing to lounge hop).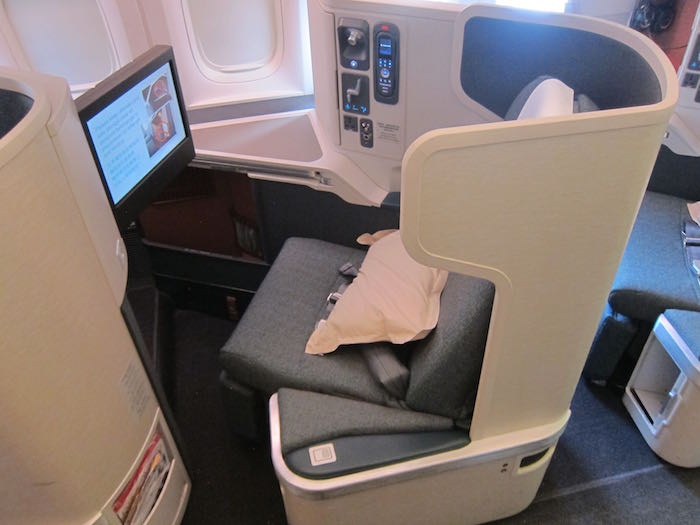 If you're looking to be more "wowed" by the onboard experience, Qatar Airways has one of the best business class soft products in the world, in my opinion.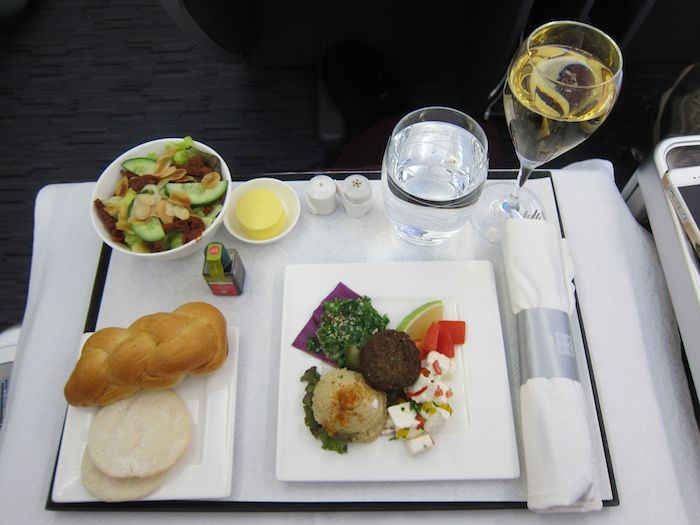 The "catch" is that they mostly fly A330s to Hong Kong, which feature angled business class seats — that's a far cry from the excellent hard product on their A350s, A380s, and 787s.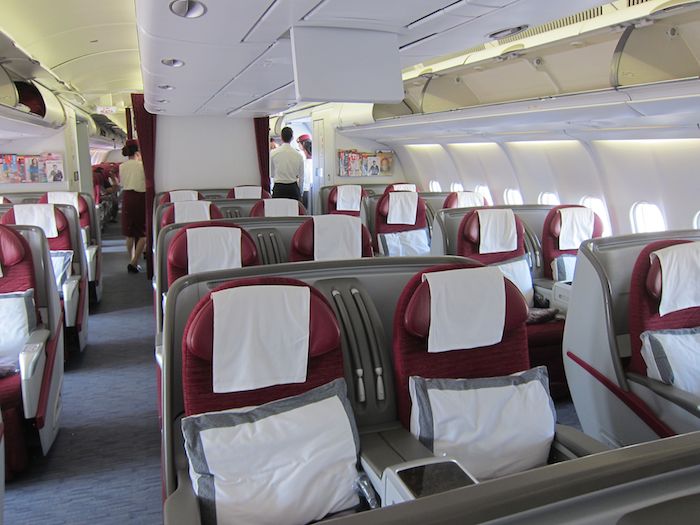 The good news is that they're slowly reconfiguring some of their A330s with reverse herringbone seats in business class, and some of them are on the schedule for flights between Doha and Hong Kong.
So if you can get their reverse herringbone seat plus their excellent soft product, I'd say that's a winning combination.
I'm curious to hear from you guys — what are your favorite oneworld Emerald lounges, and what do you think is the best city pair you can fly in business class as a oneworld Emerald member?