Airlines are releasing fewer premium cabin award seats in advance than in the past, so we're having to work harder for those "premium" award seats.
As a result, I think a good strategy to take towards booking awards is to lock in something you'd ultimately be happy with as early as possible, and then as the departure date approaches you can monitor for better options.
For example, in the past I've often suggested locking in Cathay Pacific business class award seats as early as you can, and then closer to departure "upgrading" to first class, given that Cathay Pacific seems to at most make one first class award seat available in advance nowadays.
Award ticket change fees can be expensive
The problem with tweaking itineraries as the departure date approaches is that it can get costly. In some cases, very costly.
For example, Delta charges you $150 for each change you make to an award ticket, whether it's changing the routing altogether, switching to a flight an hour earlier, or "upgrading" a segment to the class of service you paid for on the rest of the award. If you're a family of four traveling, that's a huge amount of money for each change.
Similarly, United charges $200 per person to redeposit an award ticket, which is a substantial amount.
How to avoid award ticket change fees
In general there are two ways to avoid paying change/redeposit fees on award tickets:
Have elite status. Most airlines allow their top tier elites to make free award changes and redeposits, which can save you lots of money. For example, sometimes I'll make a handful of changes before actually flying an itinerary.
Hope for a schedule change. Airlines often change their schedules on flights, and when they do, you're typically allowed to change or redeposit your award ticket for free. If you're planning a trip a year out and/or a routing which is somewhat complicated, there's a good chance you'll experience a schedule change.
Which airlines have the best policies for changing awards?
It's worth noting that some airlines are better than others when it comes to change and redeposit fees on award tickets. And in particular I think there are four programs worth calling out for their generous rules.
Now, all four programs are generous in different ways. So which has rules that suit your award travel best depends on the type of traveler you are.
In no particular order, here are my four favorite airline loyalty programs when it comes to their change policies:
Alaska Mileage Plan
Alaska is in a league of its own as far as US airlines go, as it's the only airline to charge no award change or cancellation fees… assuming you make those changes at least 60 days before departure.
So if you book a ticket 11 months out, you can make a dozen changes and then redeposit the award for free 61 days out without paying a dime. Within 60 days of departure, Alaska charges $125 for each change or for redepositing your miles.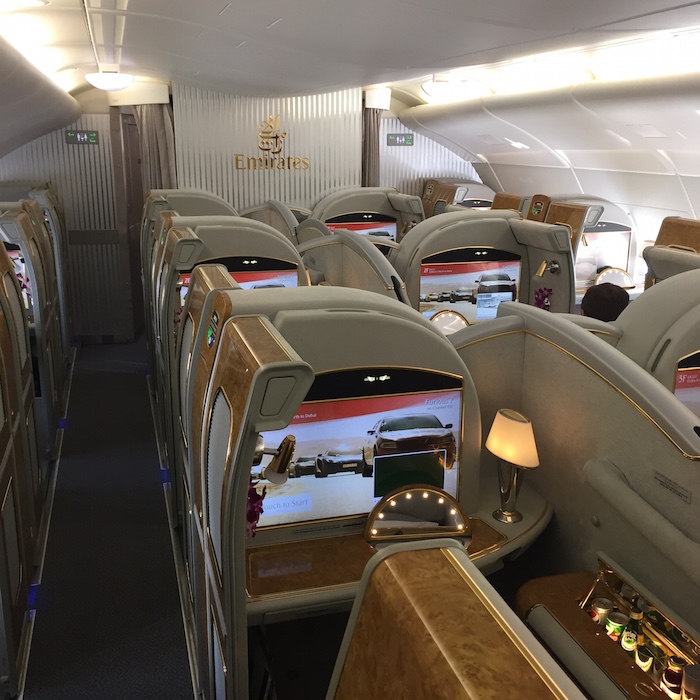 American AAdvantage
As far as the "big three" US carriers go, I think American has the most generous policy for changing awards. American's policy is as follows:
Assuming the origin, destination, and airlines remain the same, you can change the date, routing, and flight at no cost, all the way up until departure
If you do change the origin, destination, or airline combination, you'll incur a $150 per person change fee
To redeposit your award, you'll pay $150 for the first passenger, and $25 for each additional passenger on the same reservation
It is sort of interesting that American actually charges less to redeposit awards than they do to change the origin, destination, or airline combination, assuming multiple people are traveling. While you only pay $25 for redepositing additional passengers' awards, the $150 per person change fee applies to each person on the reservation.
Still, you can change the routing, flight, date, time, etc., at no cost all the way up to the departure date, which is quite generous. Furthermore, American will let you "upgrade" the class of service on an award at no cost.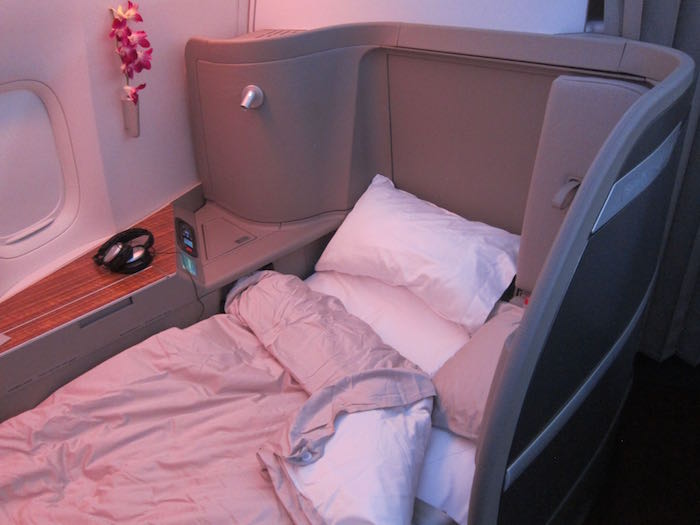 Singapore Airlines KrisFlyer
While I love all four of the airlines listed here, I especially love Singapore KrisFlyer, given that they're transfer partners with all four major transferrable points currencies (American Express Membership Rewards, Chase Ultimate Rewards, Citi ThankYou, and Starwood Preferred Guest). This makes the points quite easy to accrue.
The great news is that they also have very reasonable fees for changing or redepositing awards.
Specifically, KrisFlyer charges:
No fee for changing the date or time of a Singapore Airlines award
$12 to change an award type online
$20 change an award type by phone
$30 to redeposit an award ticket
Those are extremely low fees, and make it easy to lock in an award when the schedule opens and then later cancel in case you change your mind.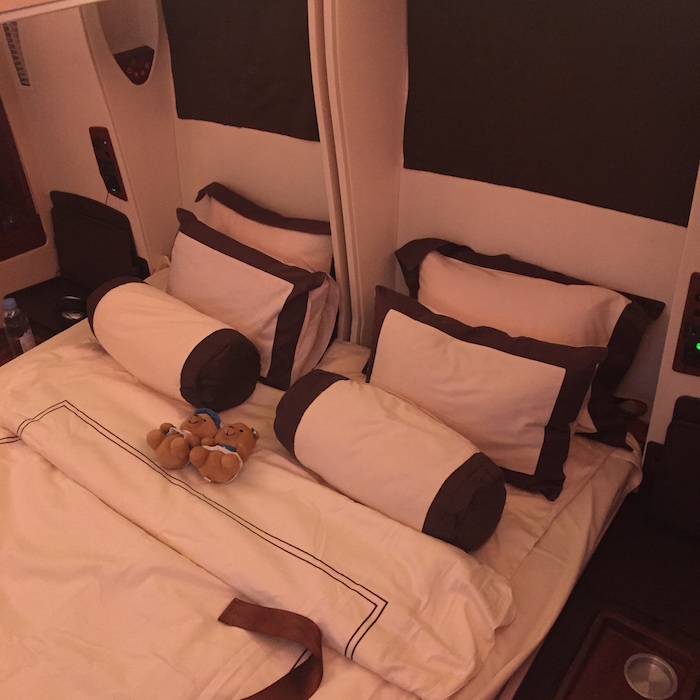 Korean Air SkyPass
As far as award change and cancellation fees go, Korean takes the cake. They don't have any. There are no fees to change your award, and also no fees to redeposit your award. Period.
While the SkyPass program in general is quite generous, do keep in mind that the process of booking an award with them can be a pain. You can only redeem miles for immediate family members, and you need to provide proof of your relationship with them.
Still, if you can book a Korean Air award, it's pretty awesome that you won't pay if you need to make any changes.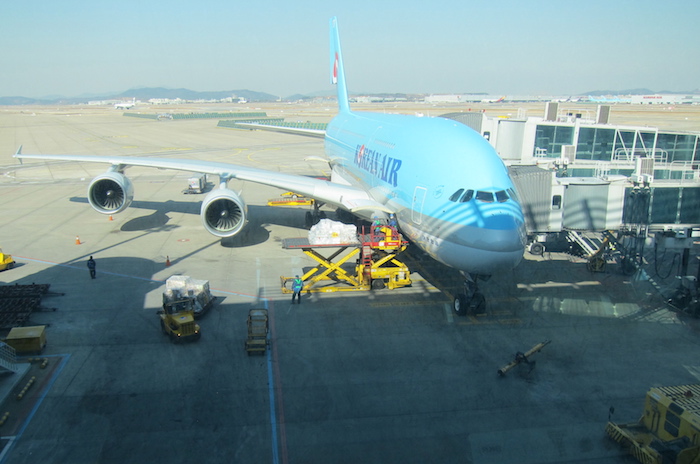 Bottom line
With awards being tougher than ever before to "perfect" at the time of booking, I generally recommend looking beyond award rates to decide which program to book through. In other words, if you plan to modify an award, it makes sense to look at an airline's change and redeposit fees before booking an award. There's a big difference between paying $0 to cancel an award and paying $200 to cancel an award. That difference becomes even more apparent when multiple people are traveling.
In the past I've locked in Korean Air awards 11 months out when I knew I wanted to take a trip, and then closer to departure cancelled it when something I liked more opened up. But it's great to have a backup, so you're not left without any options in the event something doesn't open up.
Do you factor in change and cancellation fees when deciding which programs to book through? Are there any other programs with reasonable award ticket change/cancellation fees?