We've been making a lot of changes to tickets lately. Between the situation in Turkey and the general life situations that arise, I almost feel like we've been spending more time changing award tickets than booking them lately!
Fortunately, award tickets have much more flexible policies than paid tickets, so if you need to change or cancel your trip you won't be out an arm and a leg. I even like to leverage generous change policies on mileage tickets for my personal travel — budgeting in the cost of a change fee can make up for a lack of flexibility, or provide a better routing closer to departure.
The change fees and redeposit fees for each airline vary and there are also some cases where fees can be waived, so I thought it would be helpful to break all of this down. It's worth noting that if you have elite status with an airline many of these fees will be reduced or waived, so that's something to keep in mind as well.
| Airline Program | Change Fee | Redeposit Fee |
| --- | --- | --- |
| Air Canada Aeroplan | $90 | $90 |
| Air France / KLM FlyingBlue | €45 | €45 |
| Alaska Airlines Mileage Plan | None | $125 |
| American Airlines AAdvantage | None | $150 |
| Avianca Lifemiles | $150 | $50 |
| British Airways Executive Club | $55 | $55 |
| Delta SkyMiles | $150 | $150 |
| Korean Air SkyPass | None | None |
| Singapore Airlines KrisFlyer | $12 | $30 |
| Southwest Airlines Rapid Rewards | None | None |
| United MileagePlus | $100 | $200 |
| Virgin Atlantic Flying Club | £30 / $50 USD | £30 / $50 USD |
List of Change and Redeposit Fees
Air Canada Aeroplan
Changes to the flight time, date, destination or routing up to two hours before departure will result in a $90 fee per ticket.
Canceling the ticket outright also incurs a $90 fee, but it's worth noting the miles aren't fully returned to your account if you cancel within 21 days of departure. In that case, you can cancel your itinerary more than two hours before departure and your unused reward tickets will remain valid for travel for one year from the date of their original issue.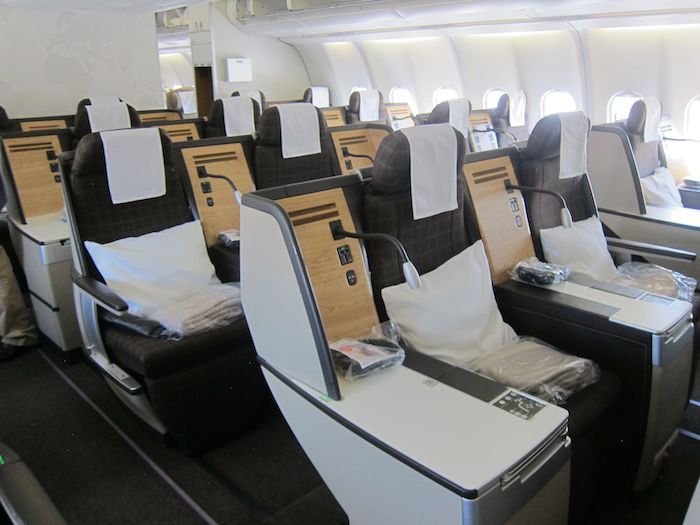 Aeroplan miles can be used for Swiss business class
Air France/KLM Flying Blue
If you book a Classic Award through FlyingBlue, you can either change or cancel your ticket for €45. The same pricing applies to "Round-the-World" awards, though I don't know anyone who has ever booked one of those through FlyingBlue.
A Flex Award, while an horrible value, allows changes and cancelations free of charge. The popular Promo Awards, however, don't allow any changes.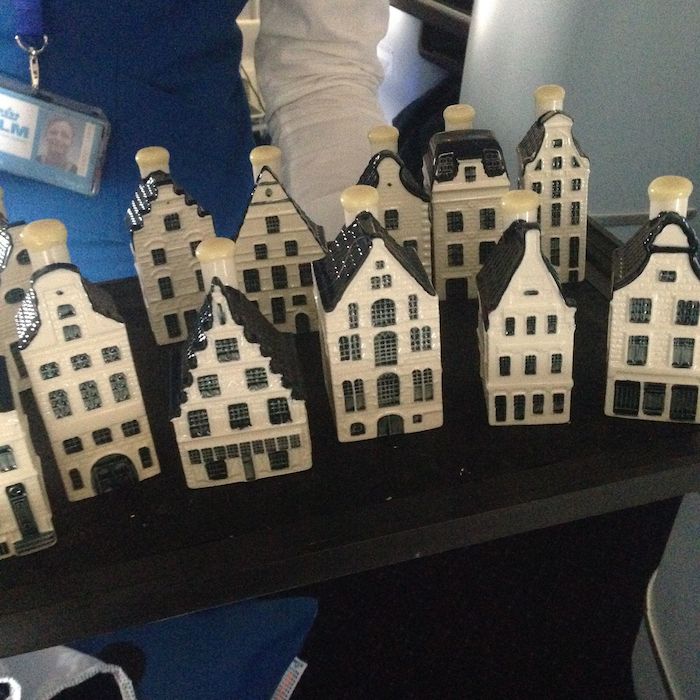 KLM gives Delft houses to business class passengers
Alaska Mileage Plan
Alaska will allow you to change or cancel award tickets for free up until 60 days before departure. Within 60 days, the fee is $125.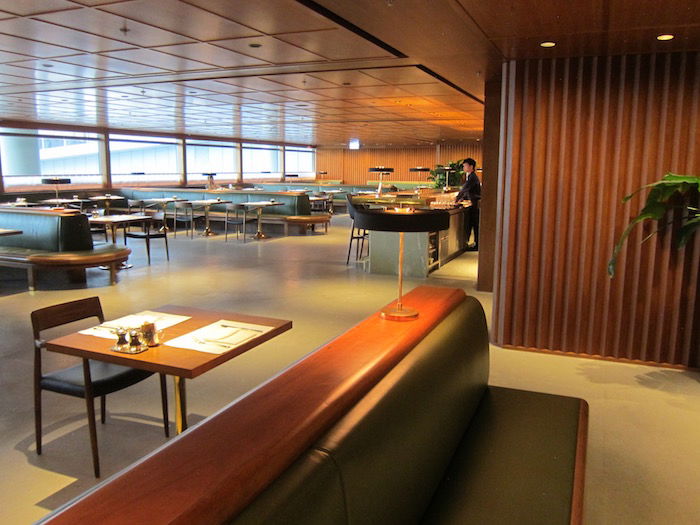 Access the Cathay Pacific first class lounge in Hong Kong on an Alaska award
American AAdvantage
Update: American AAdvantage is adjusting award fees as of June 1, 2020.
American doesn't charge any fees to change award tickets as long as the origin and destination and award type remains the same. You can change the routing, dates, times, airlines, etc.
If you do change the origin, destination, or award type (like switching from a standard award to a saver award, downgrading from a business class award to economy award, etc.), the change fee is the same as it would be to redeposit — $150 for the first passenger and $25 for each additional passenger on the same record.
In order to redeposit an AAdvantage award ticket, American charges $150 for the first passenger, and $25 for each additional passenger on the same record locator. In other words, if you need to redeposit an award ticket and have three people on the same record locator, you'd pay a total of $200 in cancellation fees, which is still reasonable.
The policy for making a change from one award type to another is that you must reinstate the award ticket, which will cost $150 (though this generally isn't charged if you're upgrading the class of service).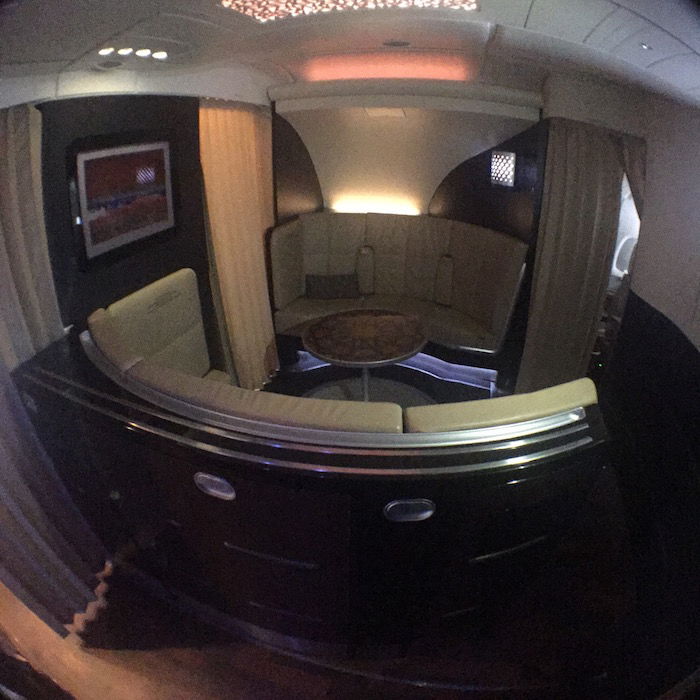 Etihad's A380 "lobby" is accessible to first and business class passengers
Avianca LifeMiles
Changes to Avianca award tickets come with a $150 change fee, but outright canceling the award is only $50, so that's what I would recommend in most cases.
Changing tickets on Avianca is not really worth the effort in most cases anyway, so if you're looking to upgrade from Business to First it may be easier to refund the ticket and start over. Keep in mind that all changes or cancellations must be made by phone, which definitely is not an easy process, and chasing down the refunded taxes can be an adventure.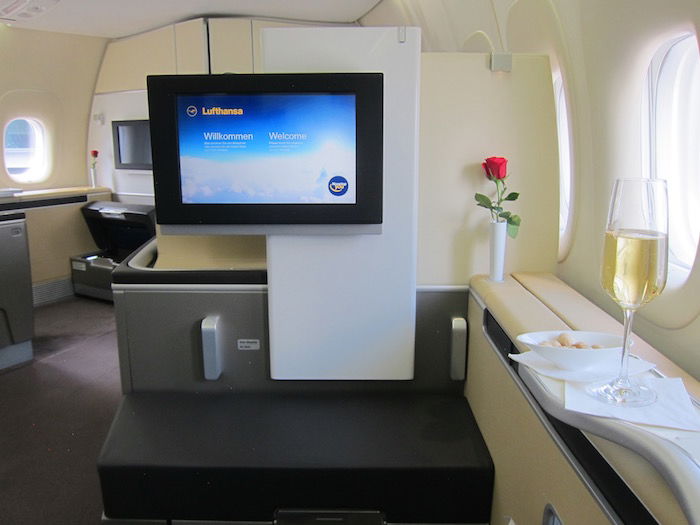 Lufthansa first class is a great use of LifeMiles
British Airways
Making changes to award tickets with British Airways results in a $55 fee. The redeposit/cancellation fee is also $55.
What makes Avios bookings interesting is that you don't necessarily have to pay the full cancellation fee when redepositing an Avios ticket. In order to redeposit an award ticket and get the Avios back in your account, you have to either forfeit the taxes or pay the $55 fee to get the residual taxes refunded.
This means if you book an award ticket between Tampa and Miami for 7,500 Avios plus $5.60 in taxes you'd just forfeit the $5.60 and get the 7,500 Avios redeposited.
Meanwhile, if you booked an award ticket that involves fuel surcharges, like New York JFK to London in first class for 80,000 Avios plus ~$500, you'd have to pay $55 in order to get the ~$500 refunded.
British Airways Executive Club award tickets can't be changed or cancelled within 24 hours of departure, so that's something to keep in mind as well.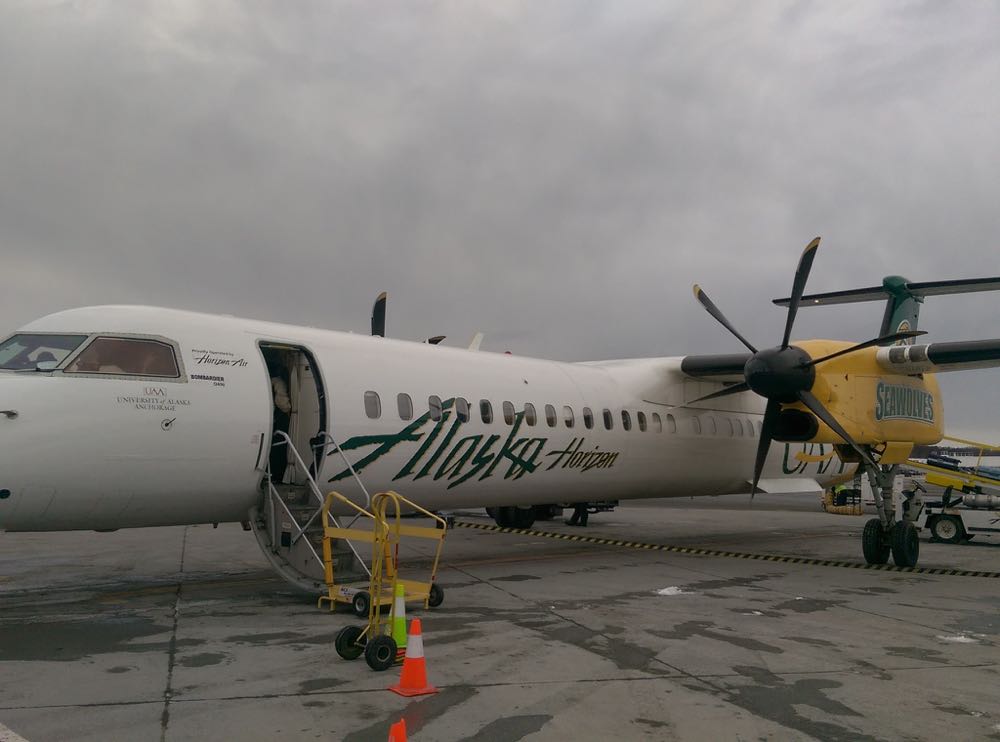 Short-haul domestic flights are one of the best uses of Avios
Delta SkyMiles
Delta charges $150 for any changes to an award ticket, provided you're staying at the same redemption "level," so if you're shifting from a mid to low level award you'll need to redeposit the miles and start over.
Changes are only allowed at least 72 hours prior to departure, — and you technically can't cancel within that window either –though the return flights can still be modified after the outbound has been flown. If you have to cancel your award ticket, there is a $150 award ticket redeposit fee per ticket.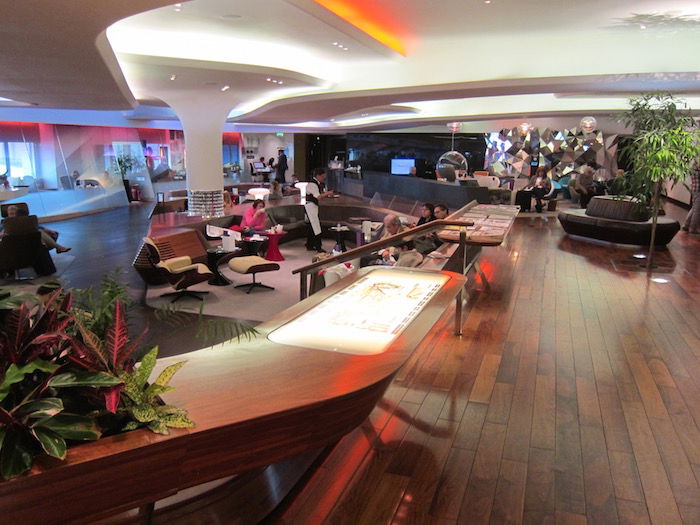 Visit the fabulous Virgin Atlantic Clubhouse in London on a Delta award
Korean Air SkyPass
You can make changes to a Korean Air award ticket without a fee, but changes can only be made within the same season and cabin class. There's no fee to redeposit awards prior to departure.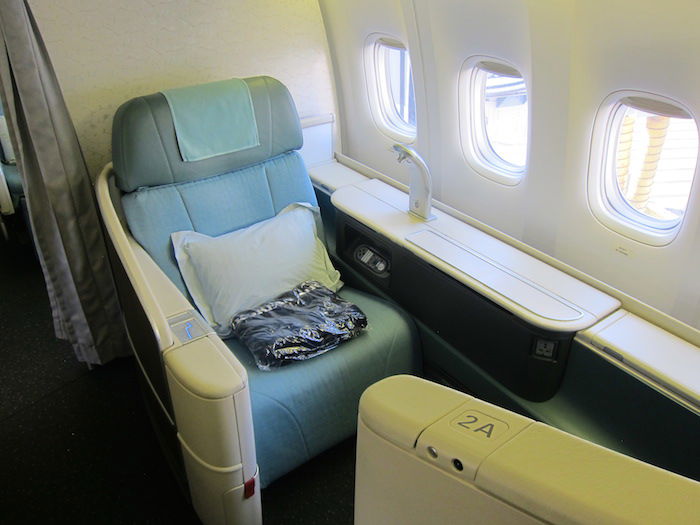 Korean Air first class
Singapore KrisFlyer
For award tickets on Singapore Airlines, KrisFlyer allows you to make changes to the date of your award travel at no charge, but there are different charges associated with making changes to the route, class or award type. Making a change to the date of your travel is permitted and there is no fee. If you want to make a change to the route, cabin class or award type there is a $12 fee.
For travel on Star Alliance partners, changing the flight, date, route or carrier results in a $20 fee. If you decide that redepositing your miles is the best option, this will cost $30, so it can be well worth it to lock something in and make changes later given how reasonable the fees are in comparison.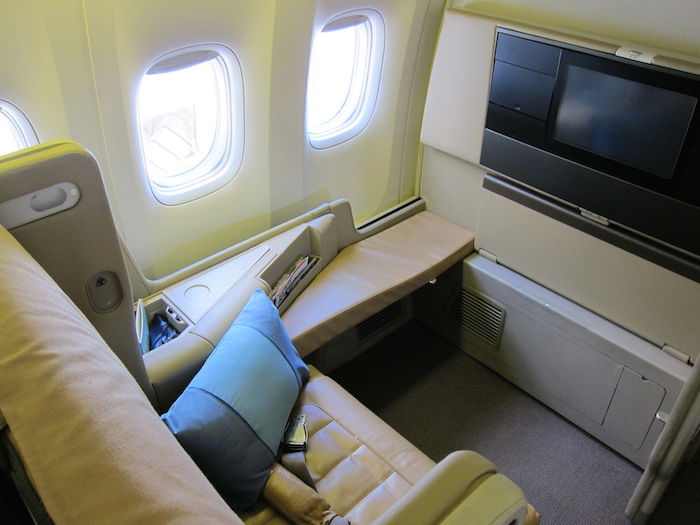 Singapore business class
Southwest Rapid Rewards
Southwest can be a great option for positioning tickets, back-up tickets, or just when you're not sure of your plans. Rapid Rewards points will be returned to the account they came from, and any taxes and fees will be refunded.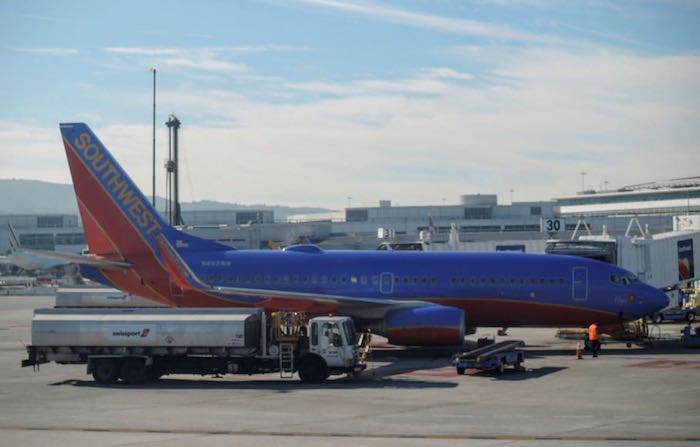 Southwest has the best cancelation policy for mileage tickets!
United MileagePlus
United has gone from having one of the more generous award change policies to one of the more restrictive, with a tiered fee structure based on elite status and the time prior to departure. You can still make changes to your routing more than 21 days prior to departure provided you aren't changing the date, origin, or destination for a reduced fee, but in most cases that won't apply.
Otherwise, the fees are as follows: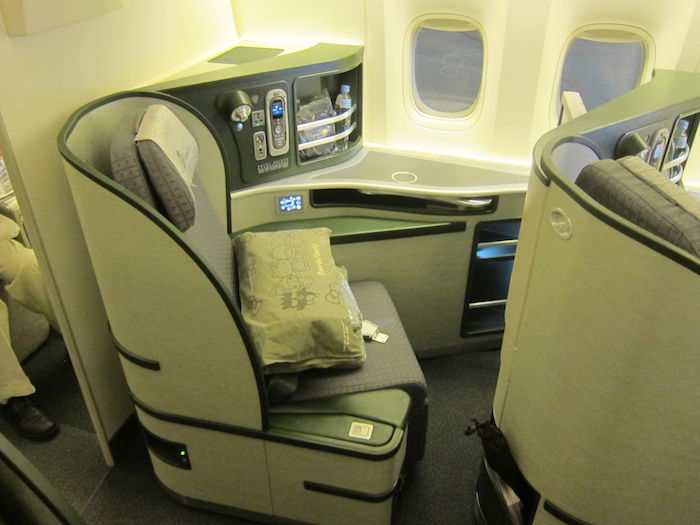 EVA is a great option for United awards within 90 days of travel
Virgin Atlantic
On the surface Virgin Atlantic change fees are fairly reasonable, at £30 per person for changes or cancelations to flights originating in the UK and US$50 per person for changes to flights originating in the US (or the rough equivalent to $50 in local currency for flights from other regions).
Within 24 hours of departure, however, Virgin has the most restrictive policy imaginable. No mileage refunds are allowed within the 24 hour window, and Virgin charges a £30 per person administration fee will be charged to process the refund of any taxes, charges/sur-charges.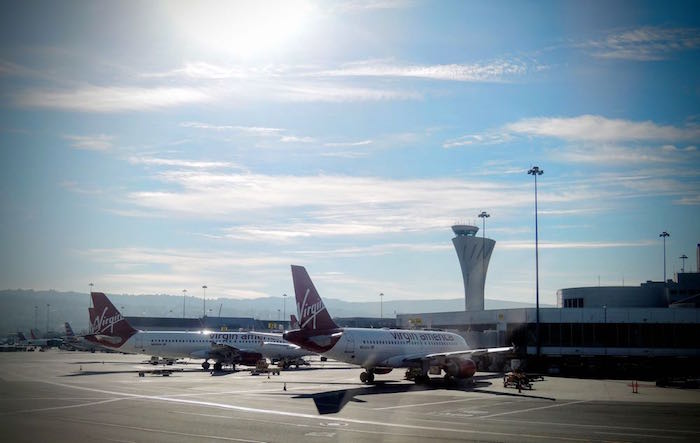 We like to use Virgin Atlantic miles on Virgin America
Bottom line
Compared to the costs of changing revenue tickets, the fees to modify award tickets are generally quite reasonable.
In many cases it can make sense to factor in the cost of these change fees when budgeting your travel, especially if a mild fee reduces your fuel surcharges, improves your routing, or opens up better products. If nothing else, knowing the rules on your award tickets can add peace of mind to your trip.
Have you had to change or cancel an award ticket? How did it go?