It's possible I'm reading too much into this, but it sure seems to me like American Airlines may be planning on adding flights to Mumbai in the not-too-distant future.
American Airlines' expansion to India
For the past several years, American Airlines has been weak in some major international markets where United Airlines has grown significantly — India and Israel. That is finally changing:
It's great to see American finally adding service to these markets. When it comes to offering connectivity within India, American will be partnering with IndiGo, India's largest airline in terms of the number of passengers carried. While IndiGo is a low cost carrier, at least this will give passengers lots of connection opportunities.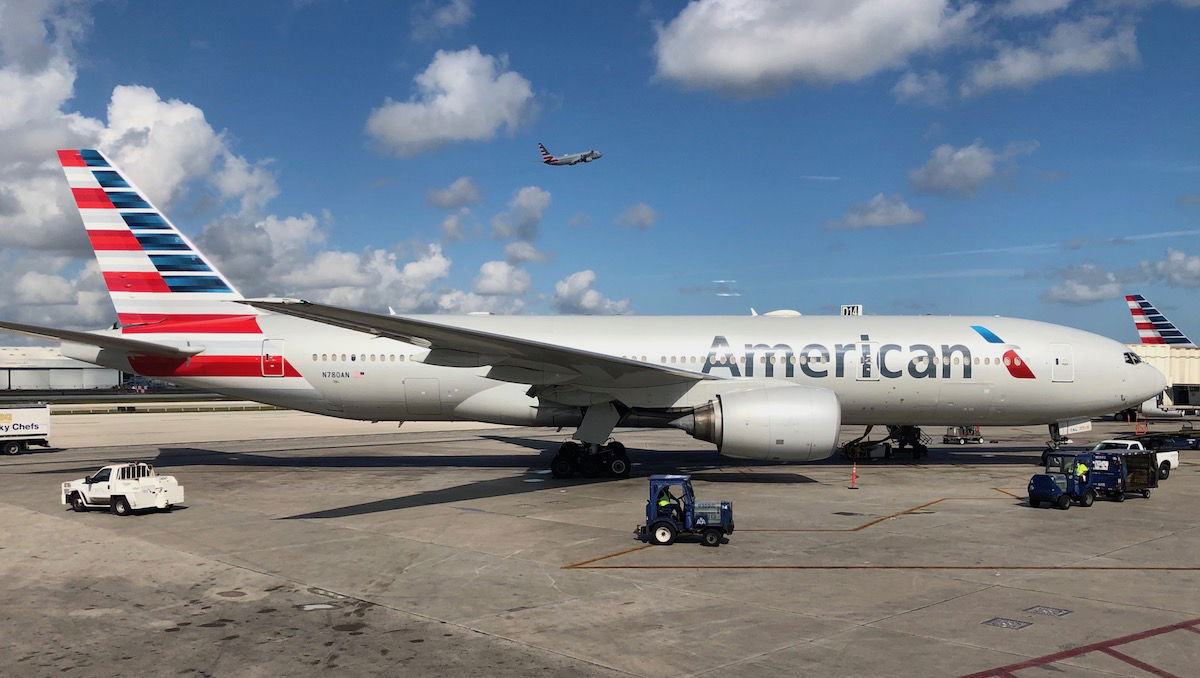 American will codeshare with IndiGo out of Mumbai
On Tuesday, American and IndiGo filed with the Department of Transportation (DOT) to get approval for the codeshare agreement that the two airlines are planning.
There's something interesting in the filing, as noted by @IshrionA. Initially American was planning on codesharing with IndiGo on just 29 routes within India out of Bangalore and Delhi, but that has increased drastically. According to the filing, American now plans to codeshare with IndiGo on around 100 routes, out of Bangalore, Delhi, and Mumbai. You can find the full list of requested codeshare routes below.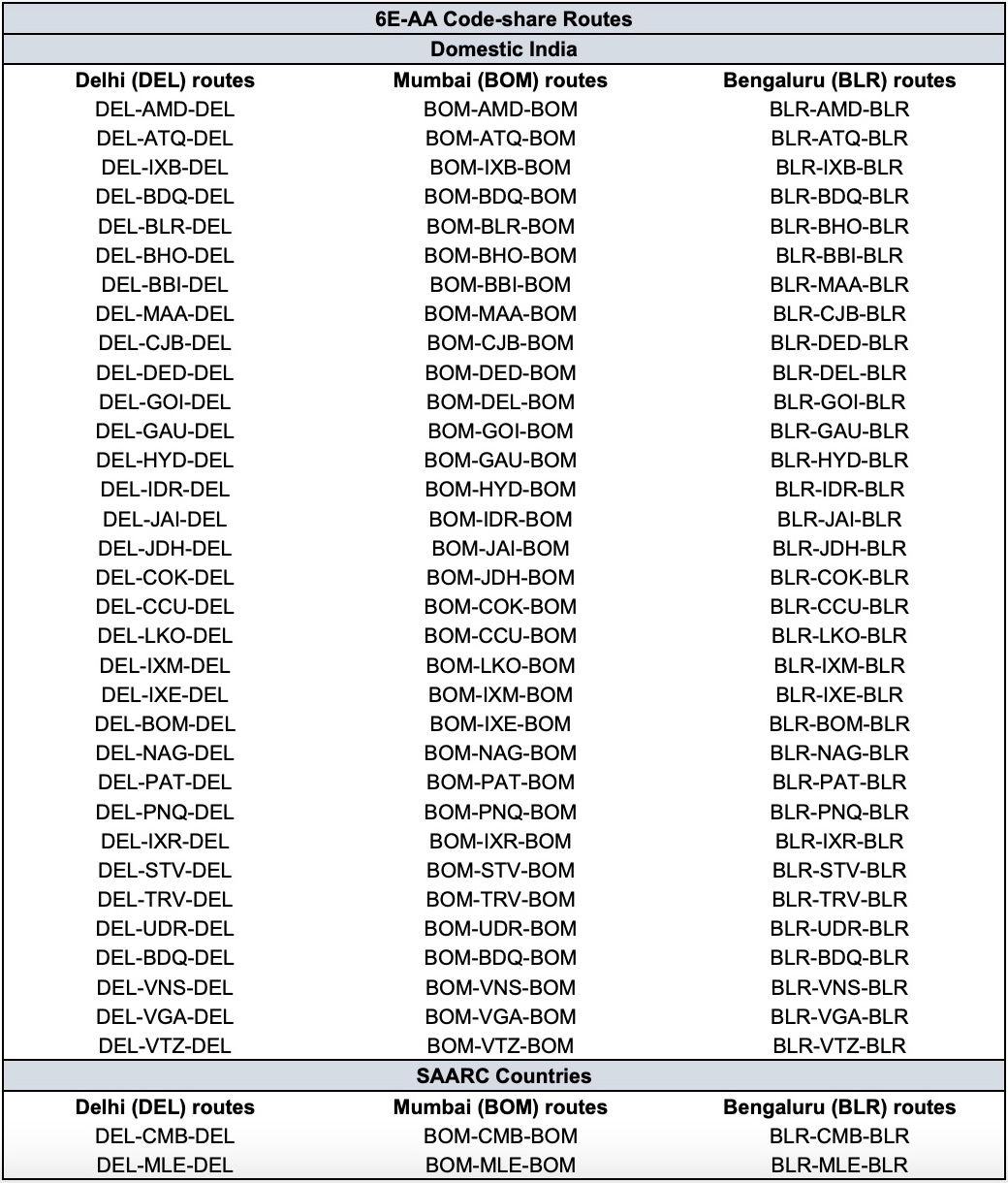 How should we read into the codeshare arrangement out of Mumbai? After all, if American doesn't fly to Mumbai, there won't be a need to codeshare with IndiGo on point-to-point routes out of there. I have a few thoughts:
It's not unusual for airlines to request more permission than they actually need, because it gives them a lot more flexibility
To me this suggests that American is at least considering adding service to Mumbai in the future
Personally I think it's much more likely that a new route to Mumbai is imminent; American seems to be taking a fast growth approach with new long haul markets (just look at how American is adding three routes to Israel in a short period), and I suspect India will be no different
If American were to launch flights to Mumbai, I think it's most likely that this would be out of New York, or otherwise Seattle; the flights are almost exactly the same distance (~7,800 miles), and American could leverage its partnerships with JetBlue and Alaska, respectively
Let me again emphasize that there's nothing concrete as of now, but rather only clues. Still, I'd be shocked if American doesn't announce a route to Mumbai in the coming months.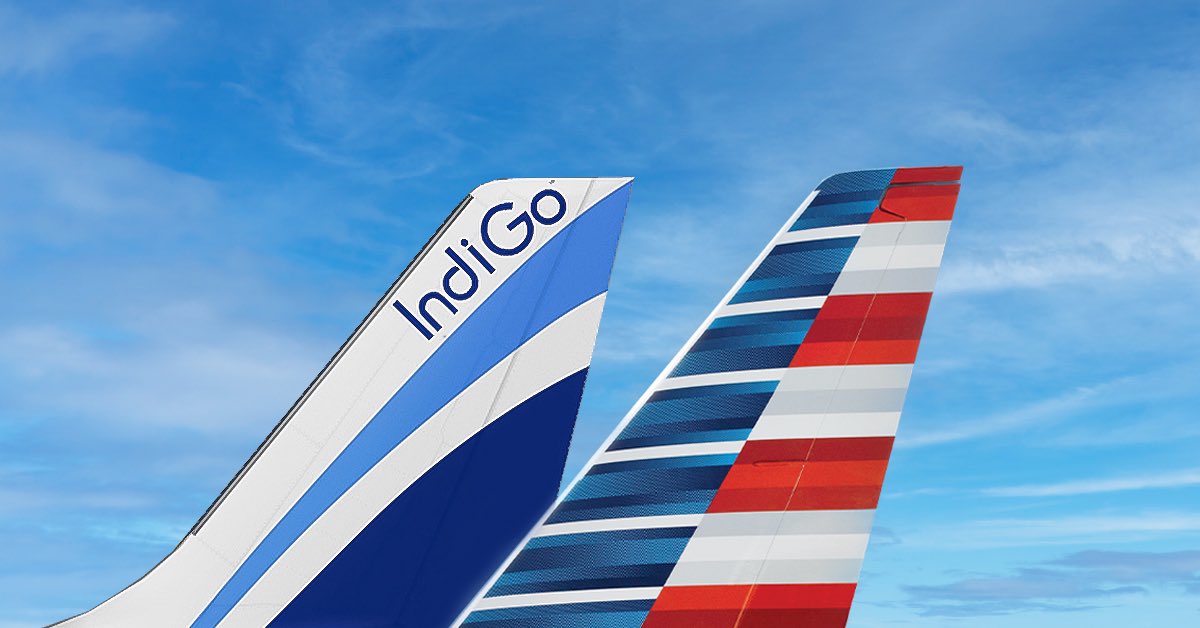 Bottom line
American Airlines soon plans to launch flights to India, and American is establishing a codeshare agreement with IndiGo for connectivity from Indian gateways. The DOT filing mentions American and IndiGo planning a codeshare agreement out of Mumbai, which sure suggests to me that American may launch service to Mumbai in the not-too-distant future.
I'd say odds are very good of this happening, and I'd guess a route to Mumbai would be out of either New York or Seattle.
Do you think American Airlines will launch flights to Mumbai?