Up until this point Delta has been leading major US airlines when it comes to enforcing its mask policies, though both American and Southwest have just taken their policies to the next level. Get ready for people to start threatening lawsuits…
American & Southwest eliminate medical exemptions for masks
Both American Airlines and Southwest Airlines have been requiring passengers to wear face coverings for several weeks now. However, enforcement has been getting progressively better.
Up until now, both airlines have had a fairly open-ended policy — masks don't need to be worn by people "with conditions that prevent them from wearing a face mask."
That has been left open to interpretation, but both airlines are now adopting a much stricter policy. American Airlines and Southwest Airlines will both only exempt those under two years old from wearing masks, as of July 29 and July 27, respectively.
Everyone else will have to wear a mask, even if they claim to have a condition that prevents them from doing so.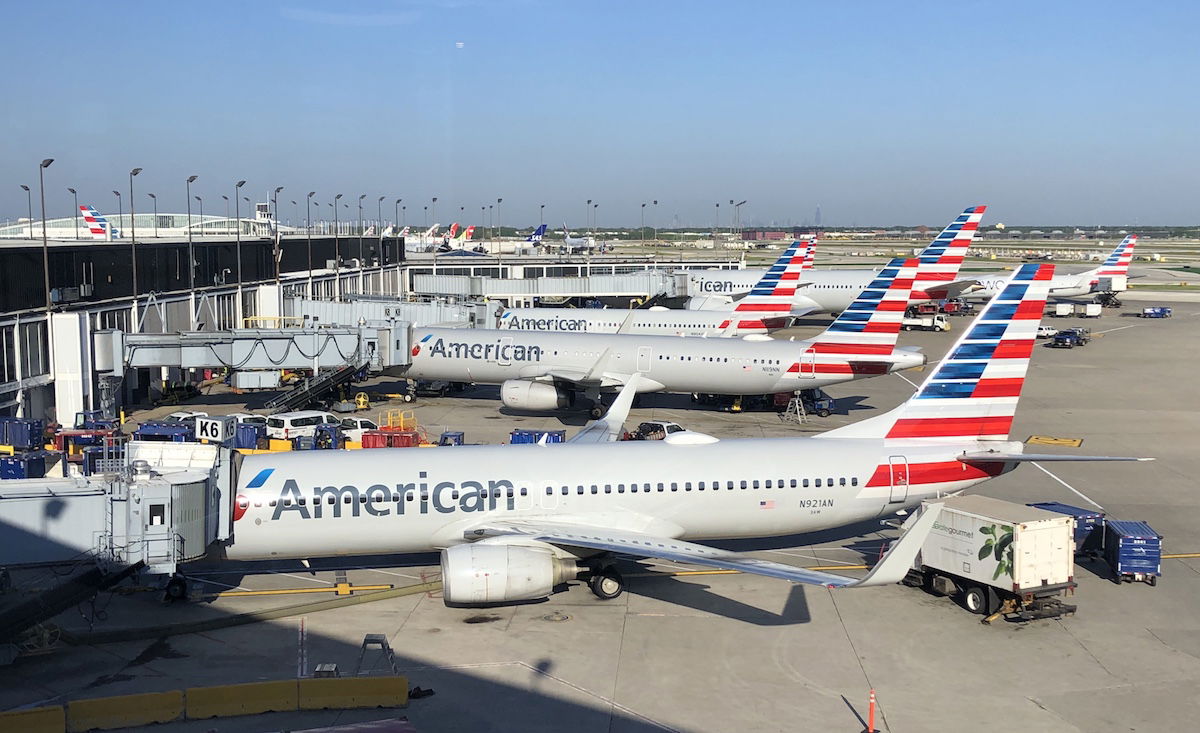 American has eliminated medical exemptions for its mask policy
What Southwest Airlines is telling employees
View from the Wing notes an internal Southwest Airlines document making this policy explicit:
Due to the Safety risk posed by someone not wearing a mask, we are not able to allow any other exemptions at this time, including those for disabilities or medical conditions. If a Customer cannot travel safely while wearing a mask, the Customer will be refused transportation.

In other words, effective July 27, 2020, if a Customer is unable to wear a face covering for any reason (even a verifiable disability or medical condition), we regret that we will be unable to transport him/her at this time, due to the safety risk of COVID-19 transmission by Customers without face coverings. This includes any Customer who is unable to remove the mask without assistance.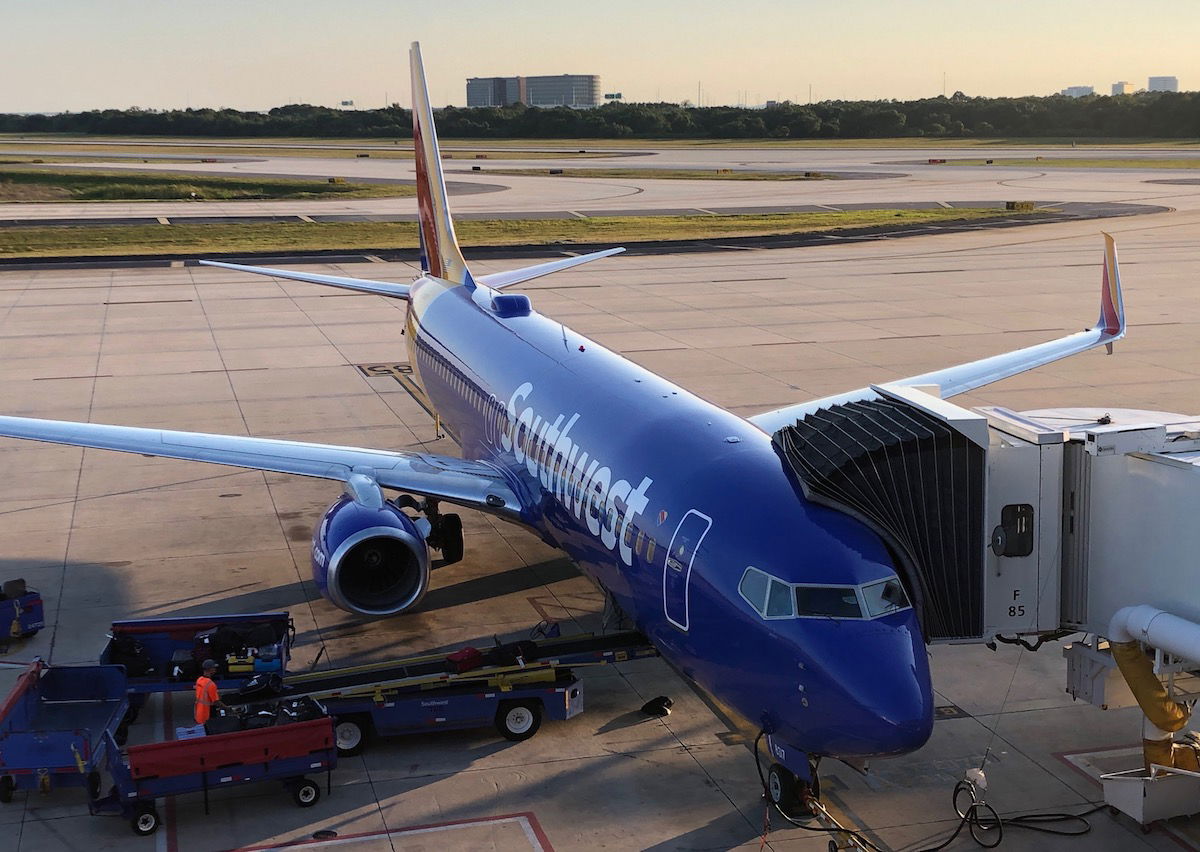 Southwest has eliminated medical exemptions for its mask policy
This sure makes things easier…
In the US we sure love to sue, and we sure love freedom. The combination of those two things hasn't been great when it comes to getting the population to wear masks.
We know we're not supposed to ask people what their medical conditions are, and largely that's for good reason. However, I think it's safe to say that "freedom" and "the Constitution" and a desire to use "God's breathing system" all aren't scientifically-backed conditions.
I'm no medical expert, though I have spoken to more than one medical doctor who has explained that if you can fly on a plane, you can also wear a loose face covering. But then I also see a bunch of people on Facebook who say that's not true, so I'm really not sure what to believe anymore… 😉
The further challenge has been that not wearing a mask puts those around you at increased risk. To what extent should the safety of other people be compromised to accommodate the conditions of others?
That brings us to the next point…
"That's illegal, I'm going to sue the airlines!"
No doubt we'll soon hear threats of people suing airlines, claiming that this is a violation of the Americans with Disabilities Act. Well, as it turns out, the airlines are within their rights here.
Live and Let's Fly has a good rundown of the situation, and why this is legal. What has to be looked at here is the Air Carrier Access Act. While airlines aren't allowed to discriminate on the basis of disabilities, they are allowed to refuse transportation to people on the basis of disability if that person would be inimical to the safety of the flight:
"While airlines may not refuse transportation to people on the basis of disability, airlines may exclude anyone from a flight if carrying the person would be inimical to the safety of the flight. If a carrier excludes a person with a disability on safety grounds, the carrier must provide a written explanation of the decision."
Here's how the decision making process for airlines is described in more detail:
(1) You can determine that there is a disability-related safety basis for refusing to provide transportation to a passenger with a disability if you are able to demonstrate that the passenger poses a direct threat. In determining whether an individual poses a direct threat, you must make an individualized assessment, based on reasonable judgment that relies on current medical knowledge or on the best available objective evidence, to ascertain:

(i) The nature, duration, and severity of the risk;

(ii) The probability that the potential harm to the health and safety of others will actually occur; and

(iii) Whether reasonable modifications of policies, practices, or procedures will mitigate the risk.

(2) If you determine that the passenger does pose a direct threat, you must select the least restrictive response from the point of view of the passenger, consistent with protecting the health and safety of others. For example, you must not refuse transportation to the passenger if you can protect the health and safety of others by means short of a refusal.
Based on this, airlines sure do seem to be allowed to deny transportation over refusal to wear a mask, even if there is a medical condition. After all, transporting someone without a mask does pose a threat to other people on the plane.
Bottom line
We're now seeing two major US airlines require all passengers two years of age and older to wear face coverings. There are no longer exclusions for those who claim to have medical issues.
I'm sure some will threaten to sue airlines, and will also claim that this is an ADA violation, though the regulations suggest that's not the case. I also have to imagine the legal departments of airlines studied this very closely before making a policy change.