President Biden promised a federal mask mandate for both airplanes and airports, and that has now been implemented. Let's talk about the details of this, and then I'll share why I support this, even though on the surface this doesn't change a whole lot.
Details of the mask mandate for airports & airlines
The Centers for Disease Control and Prevention (CDC) and Department of Health and Human Services (HHS) have issued an order mandating masks at airports and on planes. This new policy kicks in as of Monday, February 1, 2021.
There's nothing here that's terribly surprising, so let me just summarize a few of the highlights:
Passengers must wear a mask over their nose and mouth both on commercial flights and at airports
Airlines must use "best efforts" to ensure that people wear masks when boarding, disembarking, and for the duration of travel; this includes providing plenty of notice, boarding only those who wear masks, and "at the earliest opportunity" disembarking any person who refuses to comply
The only exceptions are when eating, drinking, or taking medication, for brief periods, as well as when verifying one's identity at a TSA checkpoint
This mandate doesn't apply to children under the age of two, a person with a disability who can't wear a mask (as defined by the Americans with Disabilities Act), and a person for whom wearing a mask would create a risk of workplace health, safety, or job duty as determined by relevant workplace safety guidelines
In reality all airlines and airports have already required wearing masks, so on the surface not much changes here. Perhaps the one practical implication is that this policy now applies to all children two years of age and older. Previously Delta made an exception for "young children" (over two years old) who cannot maintain a face covering, but that will no longer be possible.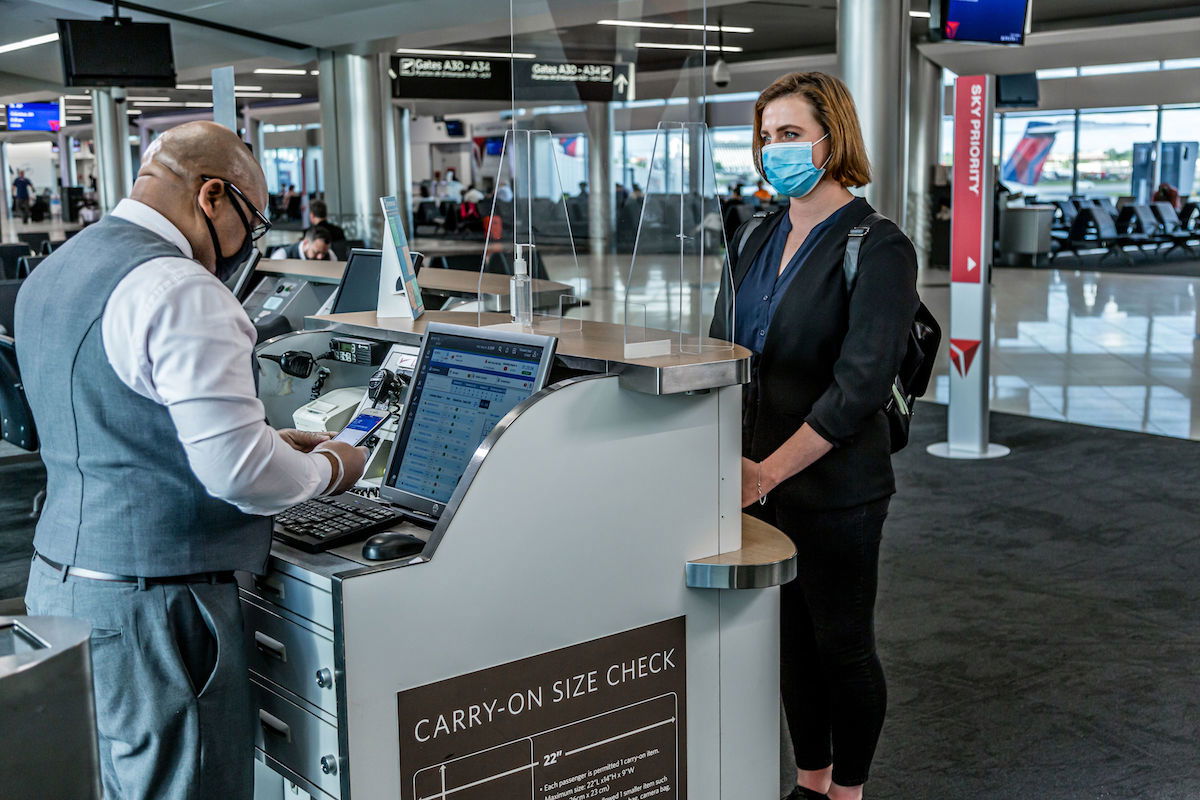 There's a new federal mask mandate for airports & airplanes
Why this federal mask mandate matters
On the surface this new federal mask mandate has limited implications. All airlines and airports already require passengers to wear masks, so why even bother with a mandate? Well, let me share why I think it's important.
Airline employees have been put in a difficult spot during the pandemic. They've basically become the mask police, in addition to all the other duties they have to undertake. I don't envy the positions gate agents, flights attendants, etc., are in.
We've seen thousands of passengers removed from flights over mask related issues, and gate agents and flight attendants have been the front line of defense here. Something as important as mask wearing shouldn't come down to an airline policy.
When it comes down to it, the reason I think this move is important is because it hopefully makes it a bit easier for airline employees to perform their jobs. Rather than them being able to announce "American Airlines' policy is that you must wear a face mask," they can announce "federal regulations require you to wear a face mask."
That carries a lot more weight than an airline-specific policy. Just as other safety related issued are federally regulated (from wearing a seatbelt to not storming the cockpit), the same should be true of wearing masks.
For anti-maskers, this is no longer a function of them arguing "well I saw evidence on Facebook and YouTube that masks don't work, so I disagree with American's policy and won't wear a mask." At this point airlines are simply enforcing federal policies, and that's a good thing. If you have a problem, take it up with the federal government, and not with airlines.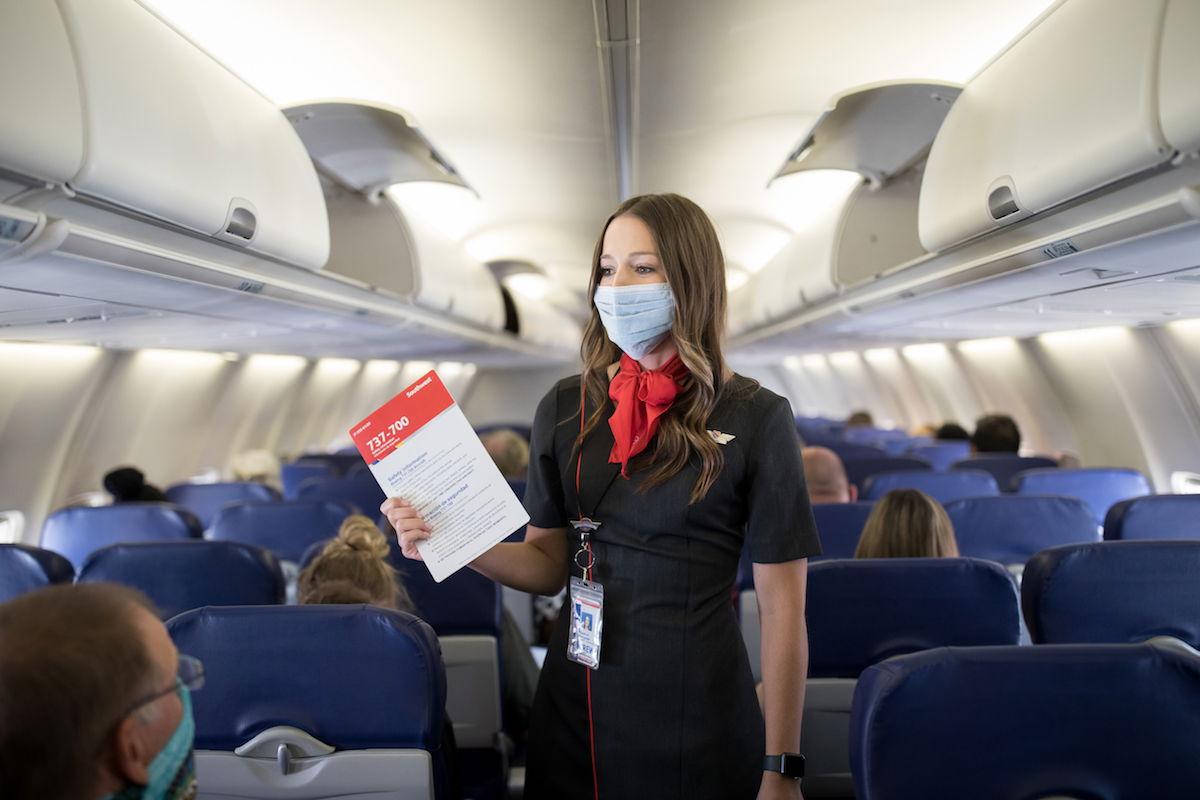 A federal mandate should make enforcement a bit easier
Bottom line
The US is now mandating that face masks be worn at airports and on airplanes. While this seems redundant on the surface since airports and airlines already require people to wear masks, I still think this is an important step.
Frontline employees should have an easier time stressing the importance of something when they can attribute it to federal regulations, rather than to an airline policy. Just as wearing a seatbelt and not smoking on a plane is federally regulated, this should be as well.
What do you think — is this federal mask mandate totally useless, or does this give frontline employees a little more credibility when enforcing policies?