I'm surprised it took an airline so long to come up with something like this.
Etihad's new snood style face covering
Abu Dhabi-based Etihad Airways is offering new protective wear to first and business class passengers, and it's intended to be both practical and fashionable. Specifically, premium passengers will receive a "snood style" face mask for use throughout their journey and beyond.
The airline claims that the soft reusable snood has been treated with MicrobeBARRIER fabric treatment, offering a broad spectrum antimicrobial treatment, which is laboratory tested and proven to reduce the presence of germs in fabrics.
The snoods are made of lightweight, breathable, and stretchy jersey fabric, and are ideal for travel since they can easily be slipped on and off as needed. The face coverings are washable and reusable, so guests can use them long after their flights.
Travelers can wear the snood around their neck like a scarf, and when in close proximity to others, can pull it up over their mouth and nose to protect themselves and those around them. I would assume that passengers will still need to keep them pulled up whenever onboard aircraft, given Etihad's face mask policy.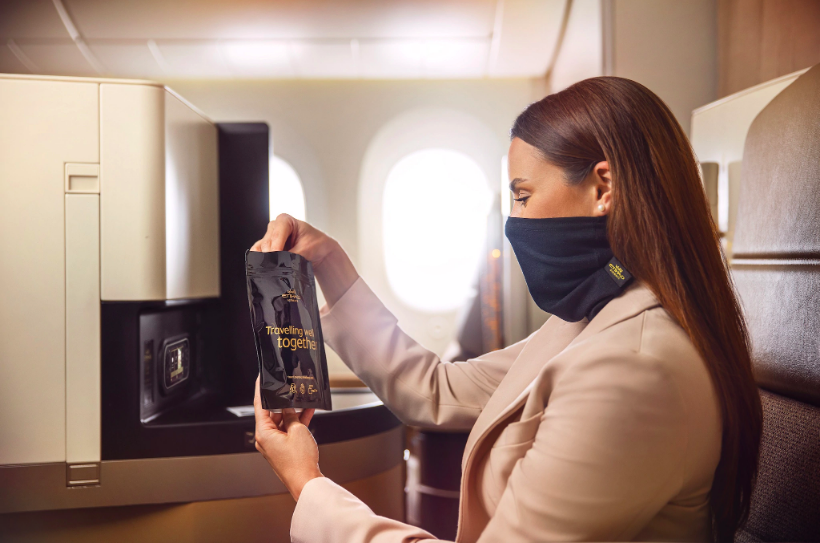 Etihad's new premium cabin face covering
I'm surprised we haven't seen more of this
It goes without saying that the important thing is that people are wearing face masks and have access to hand sanitizer, etc., and the branding shouldn't actually matter. That being said, I'm surprised by how few travel companies have started creating branded face masks, hand sanitizer, etc.
Travel brands have long tried to create products that guests will want to use at home to remember their travel experience, whether we're talking about hotel toiletries or airline amenity kits.
In the case of Etihad, the airline is clearly intending for this to be something that passengers will use long after their flight, and that seems like a smart move.
I imagine we'll see more things like this over the coming months, as increased production of these products normalizes, and more effort can be put into branding.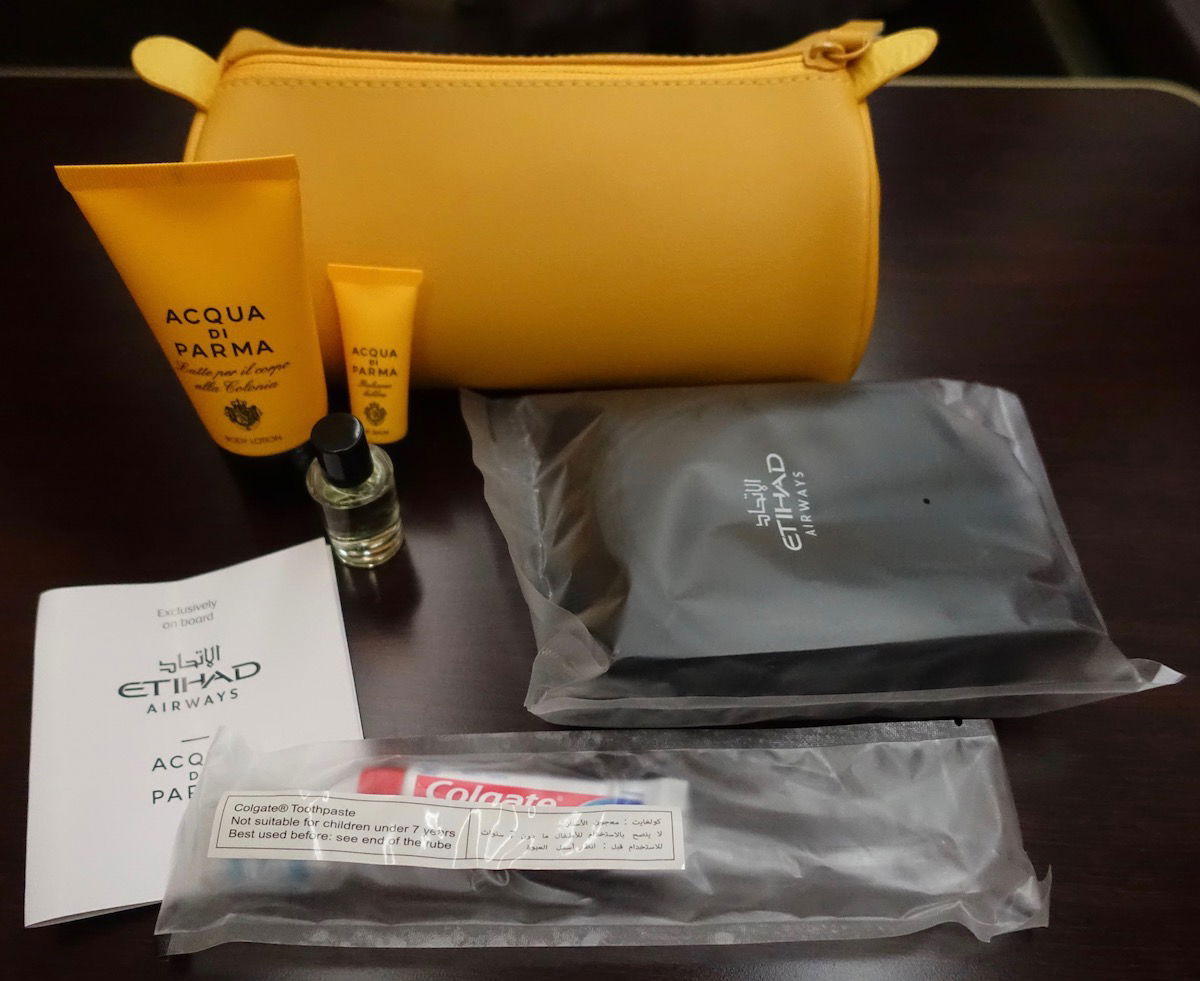 I imagine we'll see more airlines offer branded PPE
Bottom line
Etihad is now offering premium passengers snood style face coverings, which can be worn as a scarf, or can be placed over the nose and mouth to provide protection. Now, I'm not sure there's much need for scarves in Abu Dhabi in August, but it's still a cute concept.
I imagine we'll see lots more initiatives along these lines in the coming months.
Would you wear Etihad's new face coverings?