In October 2020, Star Alliance member airline All Nippon Airways announced plans to launch a new long haul airline subsidiary. More details about the brand have just been revealed today, so let's go over what we know so far.
Basics of AirJapan, All Nippon Airways' new airline
AirJapan is the name of All Nippon Airways' new airline subsidiary, which will operate medium and long haul international routes. What should we expect from the airline?
AirJapan will launch operations in February 2024, initially flying to Southeast Asia, and then expanding its network beyond that
AirJapan will exclusively operate Boeing 787-8 aircraft
AirJapan is being launched as part of a business transformation for ANA, intended to "pursue sustainable growth and the ability to quickly respond to a wider range of customer preferences"
AirJapan won't be a full service airline or a low cost airline, but rather will "combine the best of both worlds while also featuring Japanese-style ideas and quality" (this is questionable, as I'll cover below)
AirJapan's slogan is "Fly Thoughtful," and as it's explained that this "expresses the airline's caring, thoughtful, and gentle approach"
The name AirJapan was selected in order to convey to people around the world that the airline is Japanese, and to remind customers that the airline offers "Japanese quality"
Pricing will be similar to low cost carriers, but the airline will "provide a comfortable cabin space for all passengers"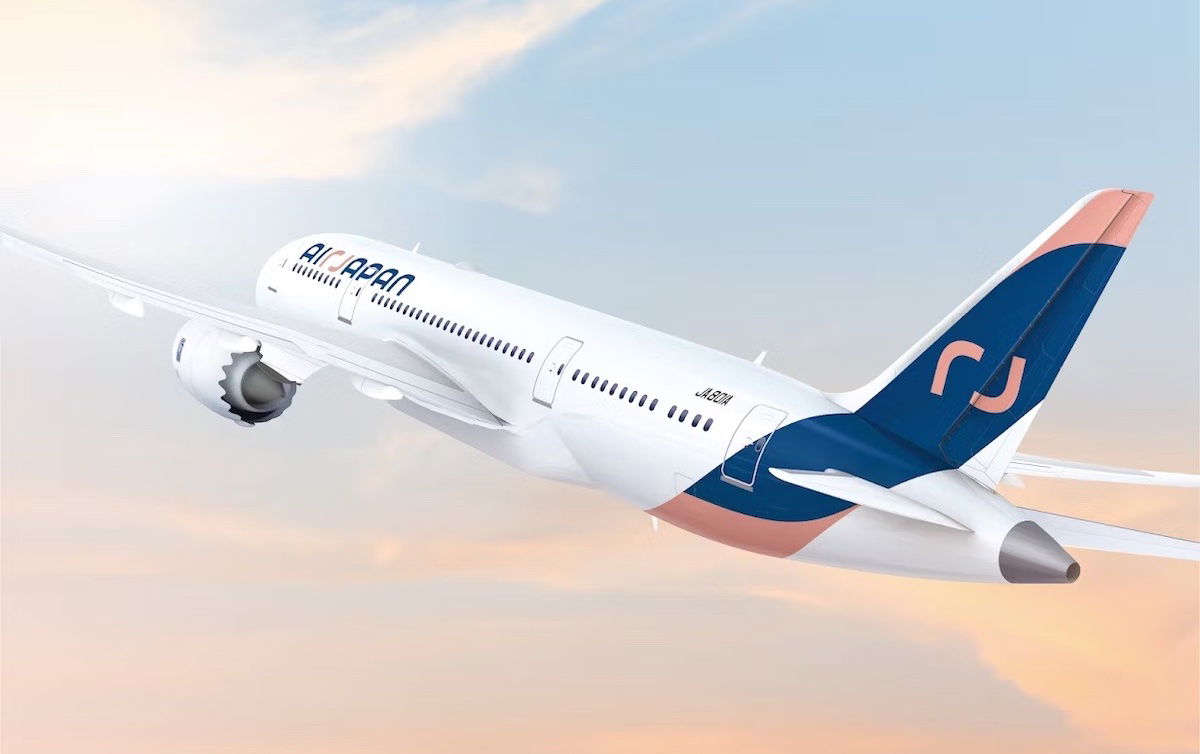 AirJapan 787s will be in an all-economy layout
AirJapan has now revealed the cabin interiors for its Boeing 787-8s. The jets will feature 324 economy seats, with no premium cabin. Seats will have 32″ of pitch, and will be made of Japanese faux leather. Each seat will have USB-A and USB-C ports, as well as tablet holders. However, there will otherwise be no seatback entertainment.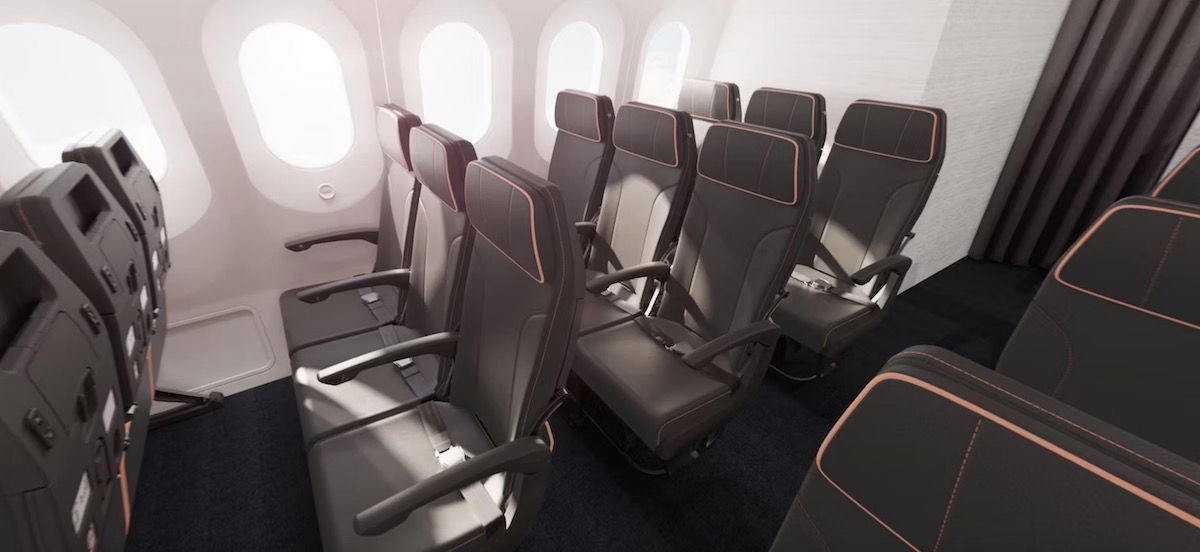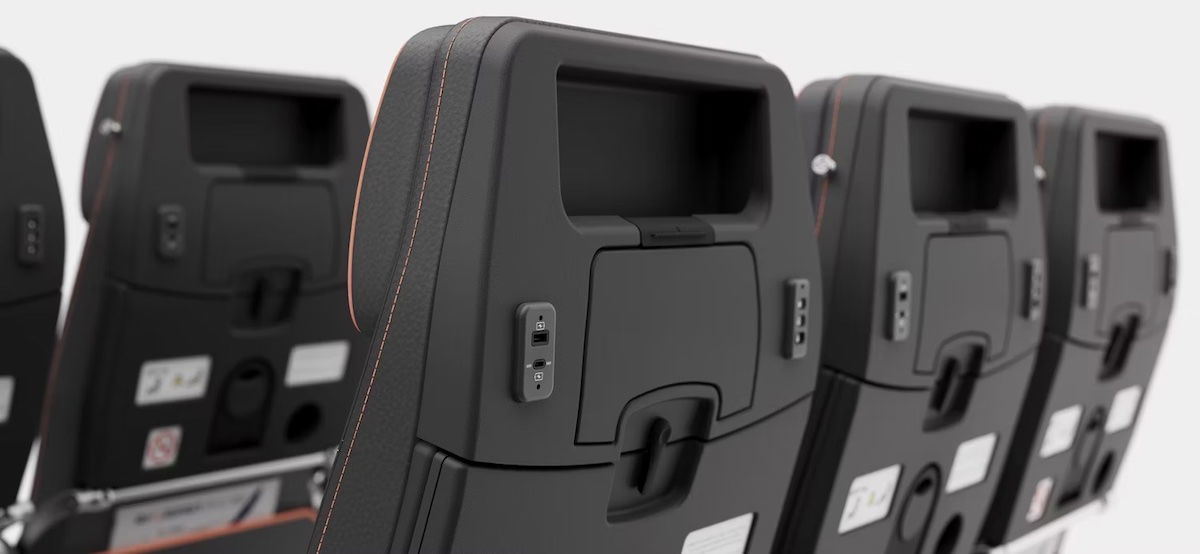 AirJapan will have food & drinks for purchase
All AirJapan meals will be available for purchase. It will be possible to book a meal in advance for a set fee, and on top of that meals and snacks can be purchased onboard flights. The specific menu options will be announced once tickets go on sale later this year.
AirJapan flight attendant uniforms
AirJapan has also revealed its planned employee uniforms. AirJapan describes the uniforms as embodying the brand's core values of "kindness to all." The uniforms have a borderless design, promoting a diverse and inclusive workforce by incorporating gender-neutral options and enabling variations in coordination. Flight attendants will have the options of wearing skirts or pants, and a choice of sneakers or leather shoes.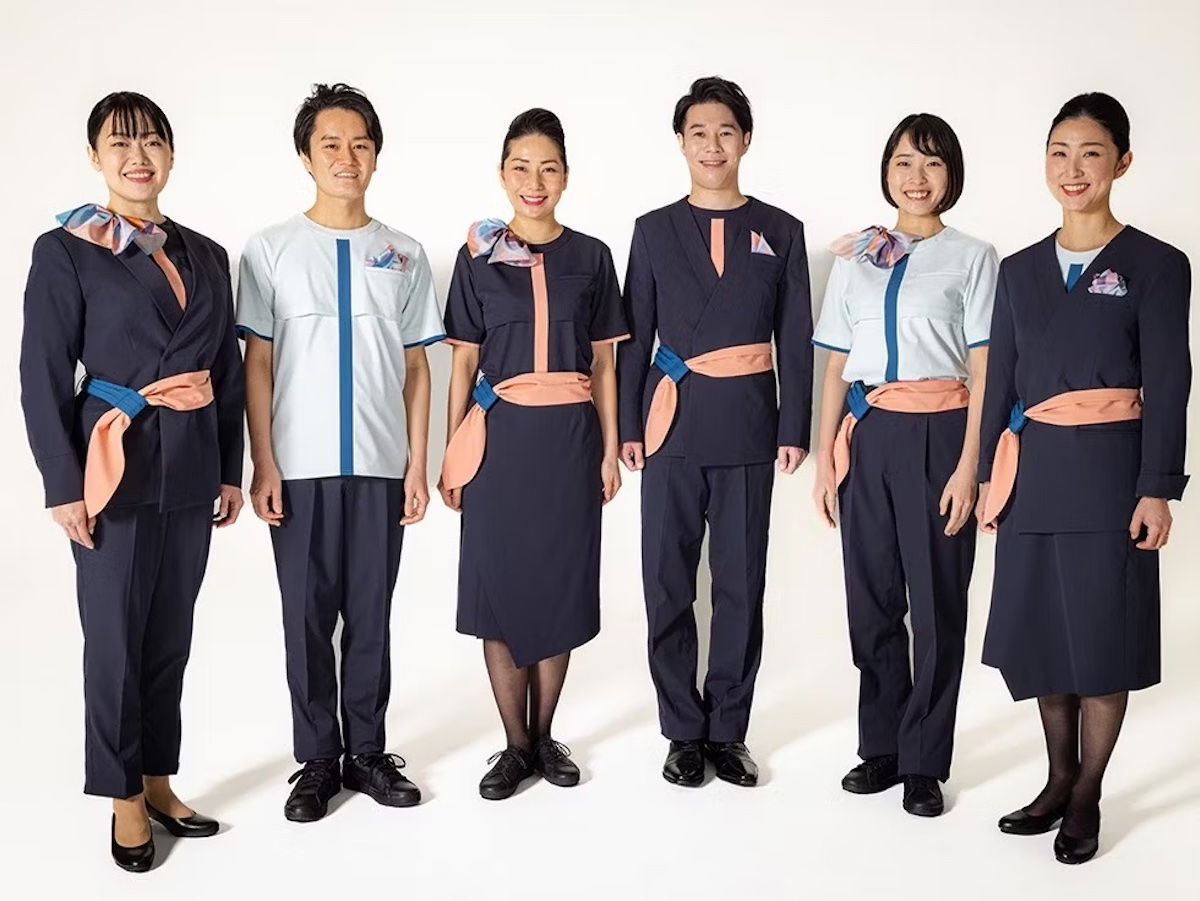 Okay, I'm not sure what exactly to make of these uniforms. They're kind of fun, though am I the only one who thinks the second uniform from the left is one you'd also expect a massage therapist to be wearing? Not that there's anything wrong with that, but you typically wouldn't assume there's much overlap between flight attendant and massage therapist uniforms.
AirJapan boarding music
As someone who loves boarding music, I appreciate the fact that AirJapan has revealed its boarding music before even launching operations. Here's how the music is described by Noel Hiyamizu, the composer behind this:
"This ensemble piece combines Japanese and Western instruments. The music's traditional feel is contrasted by the modern vibe produced by the fresh grooves, and the classic Japanese sounds produced by the shakuhachi and koto complement the ensemble of the Western instruments and celebrate the beginning of a new journey. The title 'Ai' encompasses a wide range of meanings including 'indigo,' 'love,' 'meetings' and 'encounters' in Japanese."
This music is AWESOME!
My take on ANA's AirJapan concept
A few initial thoughts:
The AirJapan name is interesting, because ANA already has Air Japan, which is the subsidiary with which the airline operates many regional flights
This new airline concept sounds to me a whole lot like ZIPAIR, which is Japan Airlines' long haul, low cost airline that operates Boeing 787s; the major difference is that ZIPAIR has a business class product, while AirJapan will exclusively have economy
I know ANA is insisting that this isn't a low cost carrier, but everything about the concept sounds like one — there will be no seatback entertainment, food & drinks will be available for purchase, and the airline will have low fares, so that those who "do not require additional options can reduce their travel costs"
I'm not expecting a huge amount of innovation here, but rather just All Nippon Airways copying Japan Airlines… minus business class.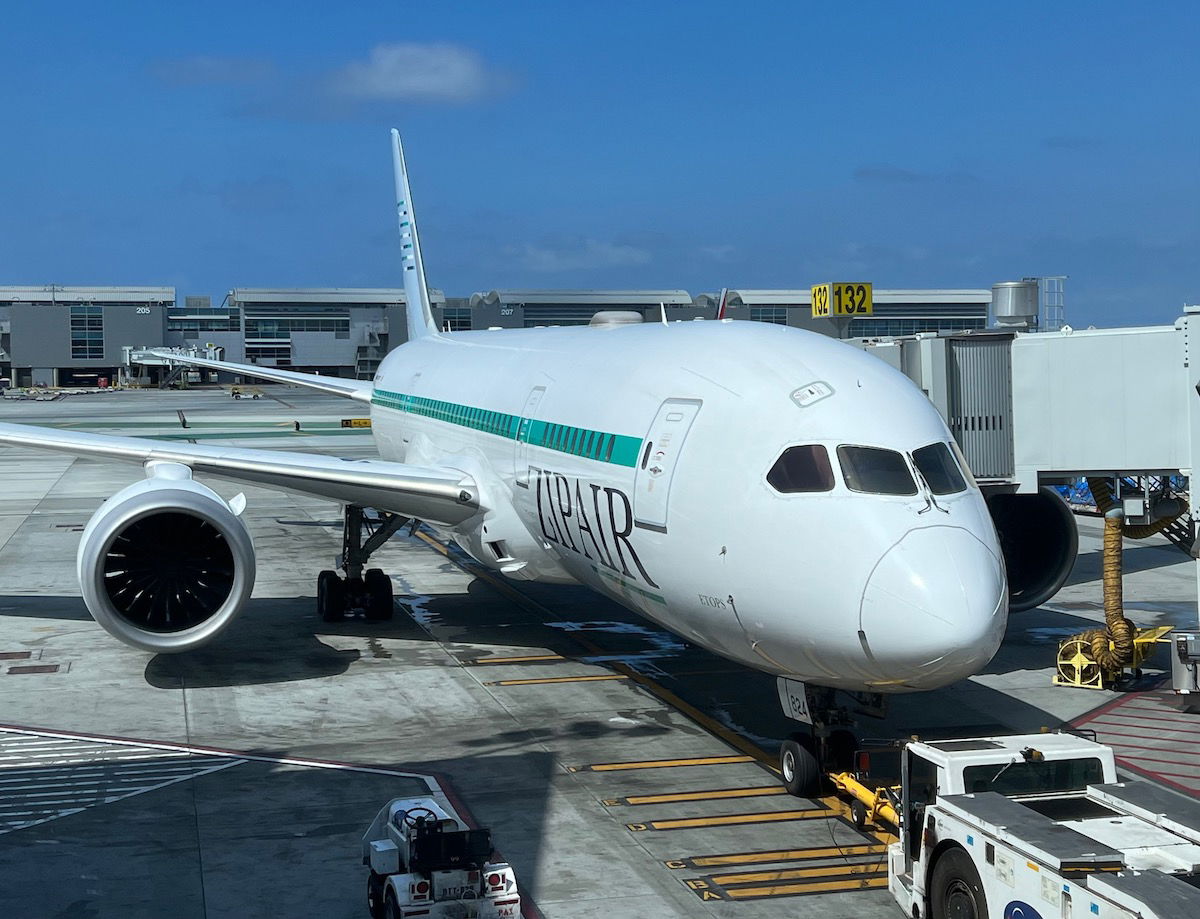 Bottom line
All Nippon Airways plans to launch a new airline in February 2024, which will be named AirJapan. The airline will operate medium and long haul routes, using Boeing 787-8s that are in a one class configuration, featuring 324 seats. While seats will have power ports, they won't have personal entertainment, and there's also no mention of Wi-Fi.
What do you make of ANA's new AirJapan airline concept?