In October 2020, Star Alliance member airline All Nippon Airways announced plans to launch a new long haul airline subsidiary. More details about the brand have just been revealed today, so let's go over what we know so far.
Basics of AirJapan, All Nippon Airways' new airline
AirJapan is the name of All Nippon Airways' new airline subsidiary, which will operate medium and long haul international routes. What should we expect from the airline?
The airline will launch in the second half of the 2023 fiscal year (so late 2023 or early 2024), though no exact routes or specific dates have been revealed yet
The airline will exclusively operate Boeing 787-8 aircraft
The airline is being launched as part of a business transformation for ANA, intended to "pursue sustainable growth and the ability to quickly respond to a wider range of customer preferences"
The airline won't be a full service airline or a low cost airline, but rather will "combine the best of both worlds while also featuring Japanese-style ideas and quality"
AirJapan's slogan is "Fly Thoughtful," and as it's explained that this "expresses the airline's caring, thoughtful, and gentle approach"
The name AirJapan was selected in order to convey to people around the world that the airline is Japanese, and to remind customers that the airline offers "Japanese quality"
Pricing will be similar to low cost carriers, but the airline will "provide a comfortable cabin space for all passengers"


My take on ANA's AirJapan concept
A few initial thoughts:
The AirJapan name is interesting, because ANA already has Air Japan, which is the subsidiary with which the airline operates many regional flights
This new airline concept sounds to me a whole lot like ZIPAIR, which is Japan Airlines' long haul, low cost airline that operates Boeing 787s
I know ANA is insisting that this isn't a low cost carrier, but everything about the concept sounds like one — the airline claims it will have low fares like low cost carriers, and those who "do not require additional options can reduce their travel costs"
I'm not expecting a huge amount of innovation here, but rather just All Nippon Airways copying Japan Airlines.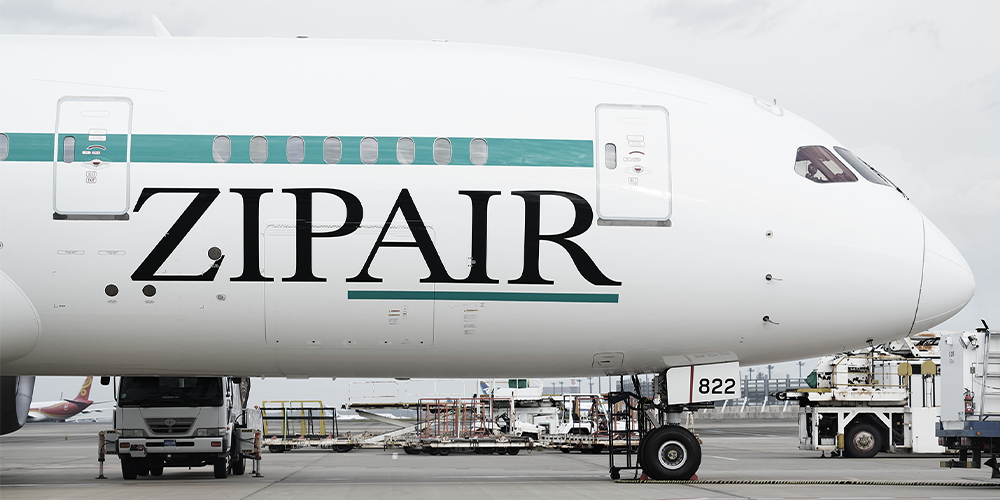 Bottom line
All Nippon Airways plans to launch a new airline in late 2023 or early 2024, which will be named AirJapan. The airline will operate medium and long haul routes, though we don't have details beyond that as of now. While ANA claims this will be somewhere between a full service airline and a low cost carrier, it sounds to me like we should expect it to be more along the lines of the latter.
What do you make of ANA's new AirJapan airline concept?