A Japanese airline is changing its logo because Russia invaded Ukraine…
The problem with ZIPAIR's livery
ZIPAIR is Japan Airlines' wholly owned low cost carrier, which launched operations in 2020. It's an intriguing airline, as it operates both short and long haul flights using Boeing 787s, and arguably has the world's most unbundled business class.
I can't say I particularly liked ZIPAIR's initial livery — the livery has a green stripe along the windows, and then a large "Z" on the tail. To me it looked outdated before it was even introduced. That being said, ZIPAIR has a much bigger branding issue on its hands.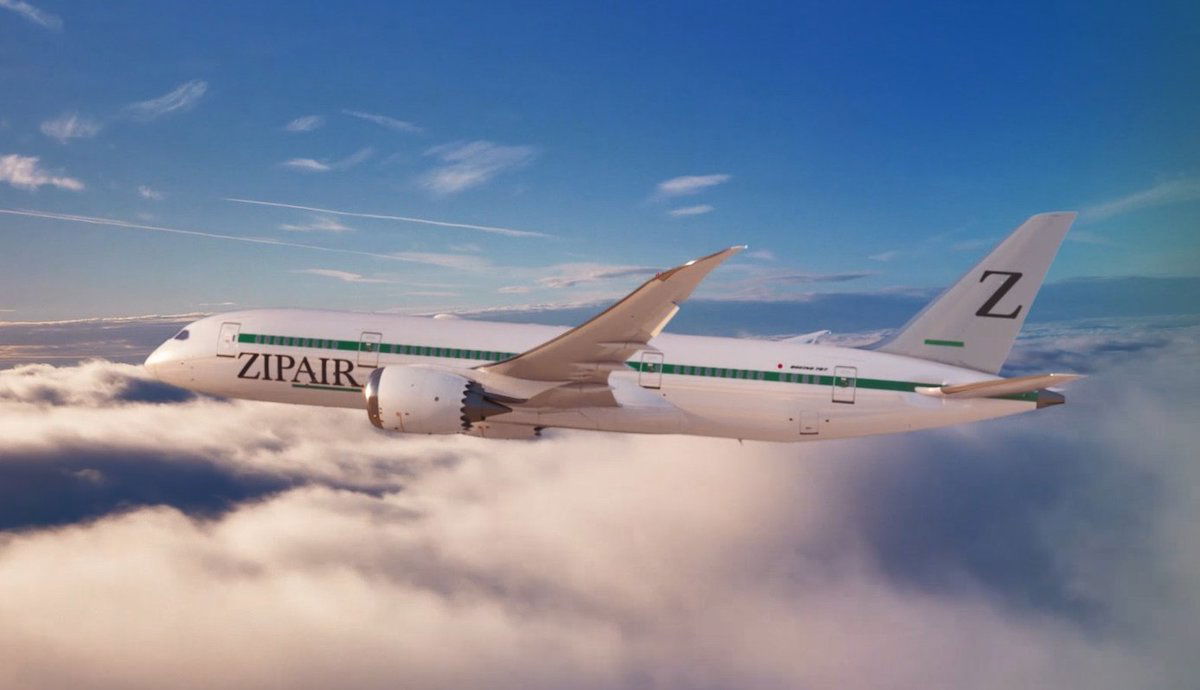 Since Russia invaded Ukraine, the "Z" symbol has taken on a new meaning. Specifically, "Z" is now being used as a pro-war symbol for Russia, and has been spotted on many Russian tanks and military uniforms in Ukraine. It has also been used in Russia as a sign of support for the invasion, and the government has been encouraging the use of this.
Obviously that puts the airline in a tough spot. The livery was designed before Russia invaded Ukraine, but understandably ZIPAIR doesn't want anyone thinking the carrier's logo means that ZIPAIR supports the invasion.
ZIPAIR reveals new livery, minus "Z"
ZIPAIR has revealed that it will be changing the tails of its aircraft to get rid of the "Z" symbol. The livery will be changing in two stages:
Starting on June 18, 2022, a new decal will be placed on the tail of ZIPAIR aircraft, to get rid of the "Z" symbol
Between December 2022 and spring 2023, the tails of all ZIPAIR jets will be fully repainted with a new livery, which will also be displayed on all future delivery aircraft
Below you can find ZIPAIR's new tail design. On the plus side, it doesn't have a "Z" on it… and that's about all I can say? I found the livery strange to begin with, and now I find it to be even stranger.

Bottom line
Japanese low cost carrier ZIPAIR was very unlucky when it decided to use a "Z" as its logo on aircraft, given that this is now being used as a pro-war symbol in Russia. As a result, the airline is going to be repainting its aircraft to remove the "Z" from tails.
Unlucky coincidence, eh?
(Featured image courtesy of Melv_L)