Over the past few years I've been making an effort to review as many new business class products as possible (you can find all the reviews in the trip report index). It has been really fun to do so. As much as I enjoy my umpteenth flight in Cathay Pacific or Lufthansa first class, as a product enthusiast there's something fun about boarding a flight and having no clue what to expect. I've really enjoyed it.
What's funny is the feedback I've gotten on these flight reviews. Back in the day when I reviewed the most popular airlines for redeeming miles over and over, people told me to review more obscure airlines. Now a lot of people tell me to stop reviewing obscure airlines, because they're not useful for those redeeming miles. Anyway, just a random observation, though I've been enjoying these reviews so much that I have no plans to stop.
I cross the Atlantic quite often, so earlier while trying to plan my next trip I decided to compile a list of the transatlantic business class experiences that I still want to review. These are mostly airlines I haven't yet reviewed, though in some cases also new cabins offered by airlines I've already reviewed.
Below is a list of transatlantic business class experiences I want to review, in no particular order (and if anyone can think of any others, please let me know). I'd note that I'm excluding premium economy products here, like Norwegian Premium, Corsair Grand Large Class, and Air Transat Club Class (even though they're on my radar as well).
Ukraine International Airlines 777 business class
A couple of years ago I flew Ukraine International Airlines' 767 business class from Kiev to New York, which was… pretty bad. The airline consistently has cheap business class fares, and it looks like they'll finally be getting a nice product upgrade soon.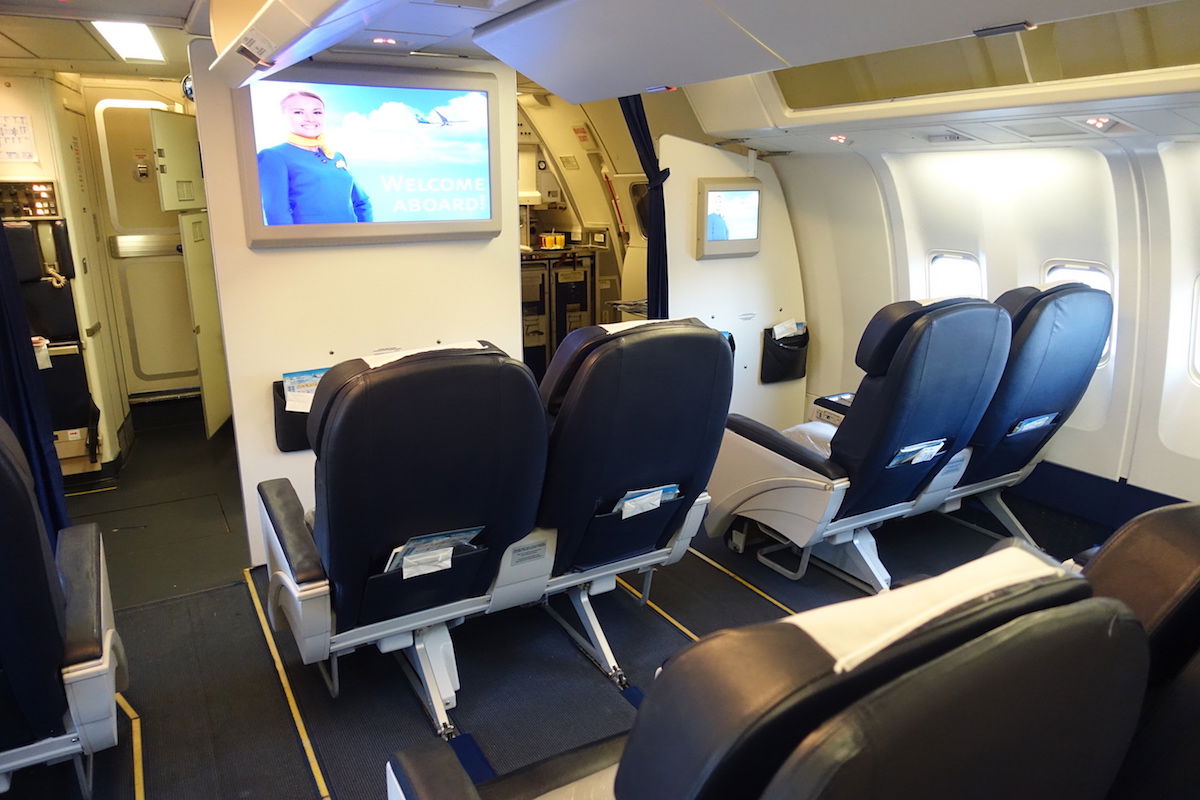 UIA is taking delivery of several Boeing 777 aircraft, which will feature flat beds in business class. Assuming they continue to offer attractive business class fares, I'd like to give them another try.
Air Italy A330 business class
Last summer I flew Meridiana from Naples to New York. While the 767 was woefully outdated, I had a pleasant experience otherwise.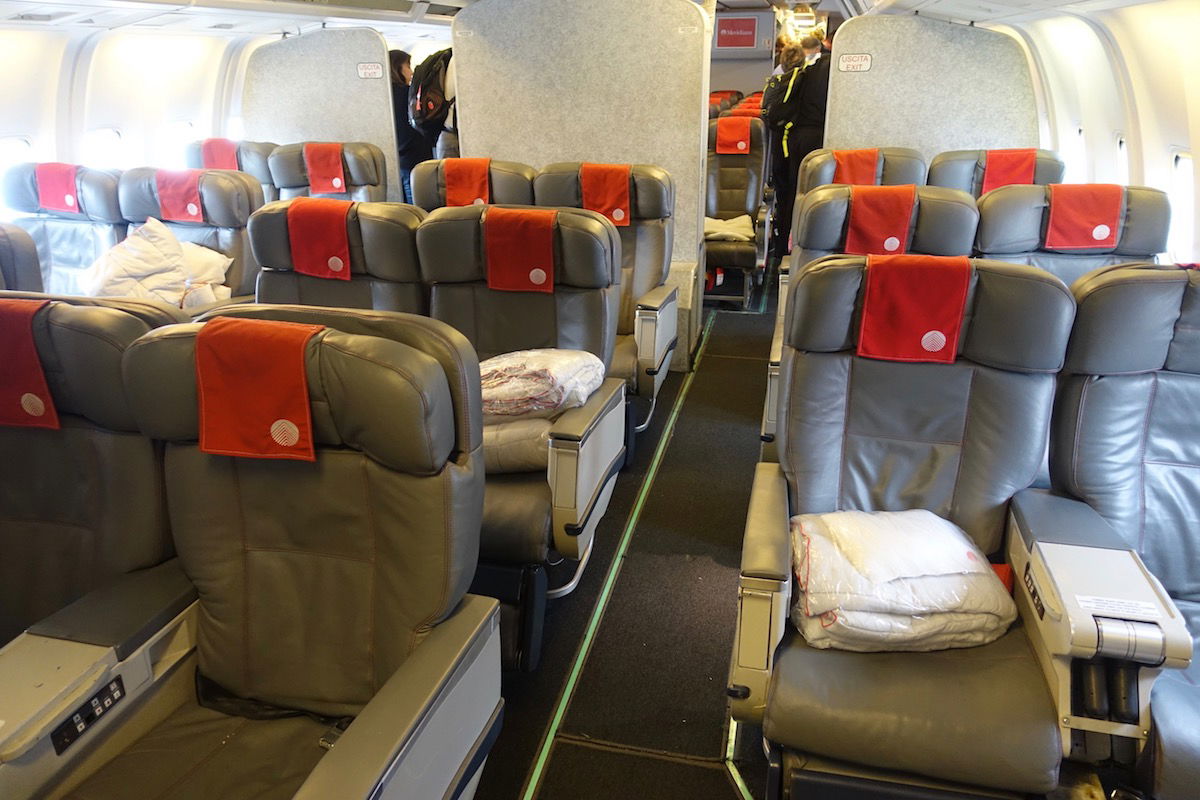 Now that Qatar Airways has invested in Air Italy, I'd like to give them another try. The airline will begin flying between Milan and both Miami and New York as of this spring, using Qatar Airways A330s. If you combine the excellent service I had with a newer plane, this looks like it should be a solid experience.
Air Caraibes A350 business class
Air Caraibes flies from the Caribbean to Paris using their new A350s. In addition to having an incredibly tight economy cabin, these planes also have a business class cabin. Their business class fares are fairly reasonable, so this should be easy enough to book despite the lack of mileage options.

KLM 787 business class
I've enjoyed my flights on KLM, as I've found the service to be quirky and cute, and especially have loved the little houses they give out at the end of the flight. While most of KLM's fleet features a pretty mediocre business class seat, their 787s feature reverse herringbone seats. So I'd like to experience KLM's excellent service combined with their great new seat.
Air Algerie A330 business class
This airline has been on my radar for quite a while. Both Tunisair and Air Algerie offer flights from Montreal to Northern Africa. I flew Tunisair between Tunis and Montreal last year, so I still need to fly Air Algerie, which has reverse herringbone seats on their A330s.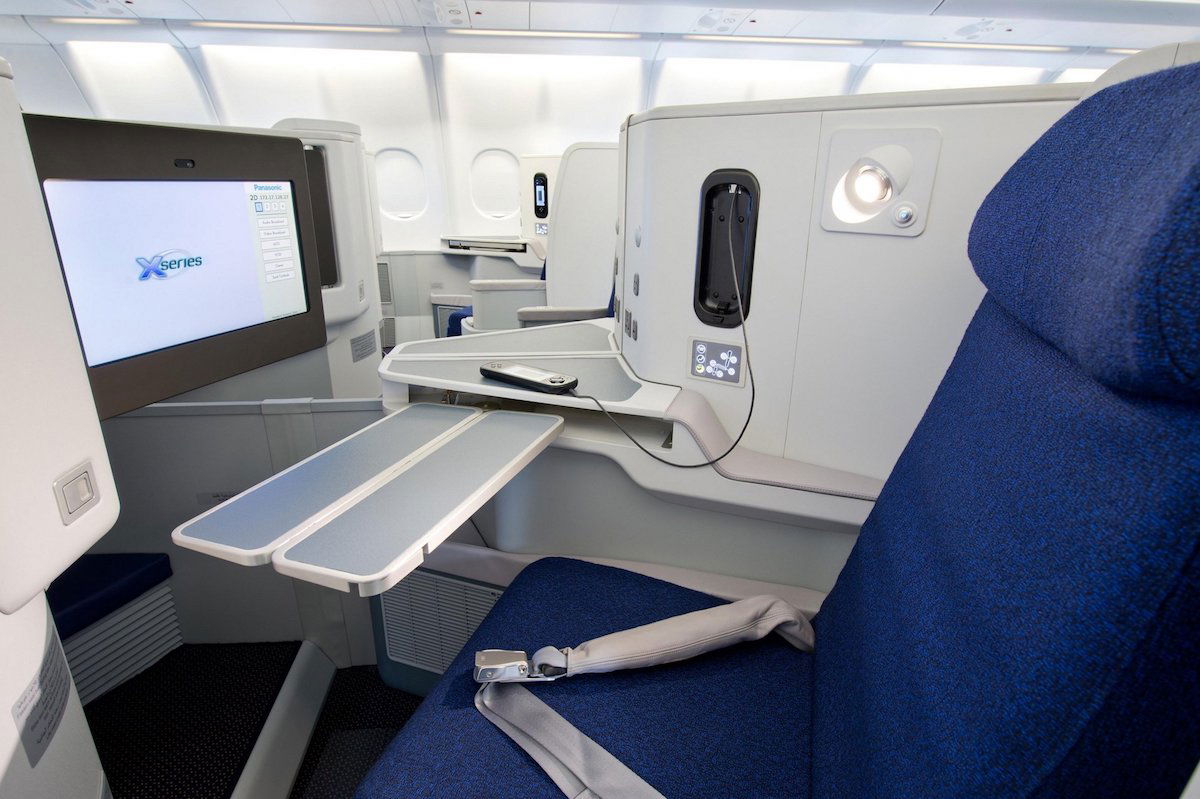 The catch is that they don't belong to any alliance, and their business class fares are steep, at least out of Montreal. I do see decent fares in business class from Paris to Dubai via Algiers, but nothing approaching that good out of Montreal. If anyone knows of any good fares on them, please let me know — I'll book them in a heartbeat.

BoA 767 business class
This is definitely the most random airline on my list, but BoA (Boliviana de Aviación) flies from Santa Cruz, Bolivia, to Madrid, Spain, using an outdated 767. They also fly that plane to Miami, so I guess I could fly them all the way from Miami to Madrid.

Air Europa 787 business class
I've been meaning to fly Air Europa for a long time, but they rarely have good fares out of the US, and their only US route operated by a 787 is Miami to Madrid. They also operate out of airports in South America, so maybe my best bet is to fly out of one of those airports.
Aerolineas Argentinas A340 business class
While I've intended to fly with them for a long time, the catch is that they almost never have award seats available from Miami and New York to Buenos Aires, and their business class fares are shockingly high. The good news is that they have plenty of award availability on transatlantic flights out of Buenos Aires, so my best bet is probably to fly from there to Madrid.
I can't wait to send my fax from Club Condor.
Condor business class
While Condor was the airline I flew most in my childhood, I haven't flown them in years, and most definitely haven't flown them in business class. Daniel shared his thoughts on the Condor business class experience, and I'm more interested in trying it than ever before, given that they're now an Alaska Mileage Plan partner, meaning there's a great option for earning and redeeming miles for travel on them.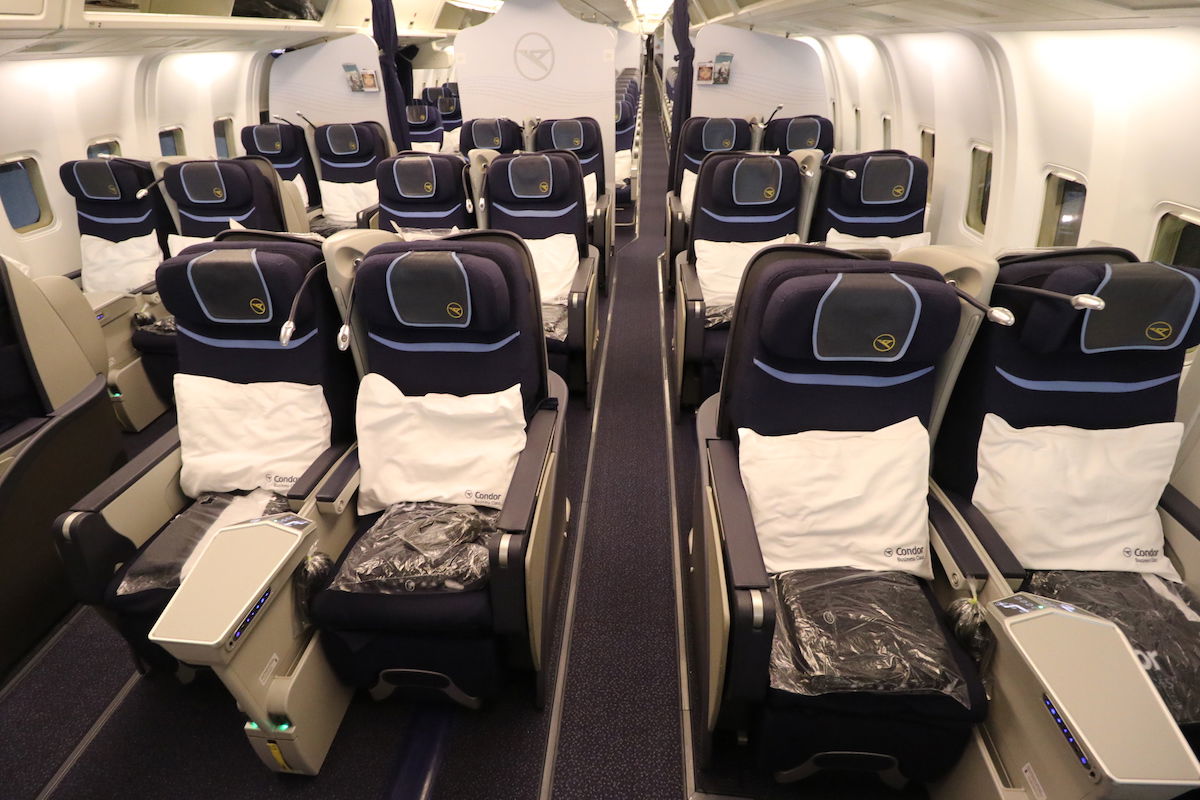 Any other interesting ones I'm missing?