Hello from Zurich! I just flew Swiss' 777-300ER business class for the first time, on the 10hr35min flight across the Atlantic from San Francisco. While I've flown Swiss' 777 first class and Swiss' A330 business class, this was my first time in their new business class. I'll have a full trip report soon, but in this post wanted to share my initial impressions.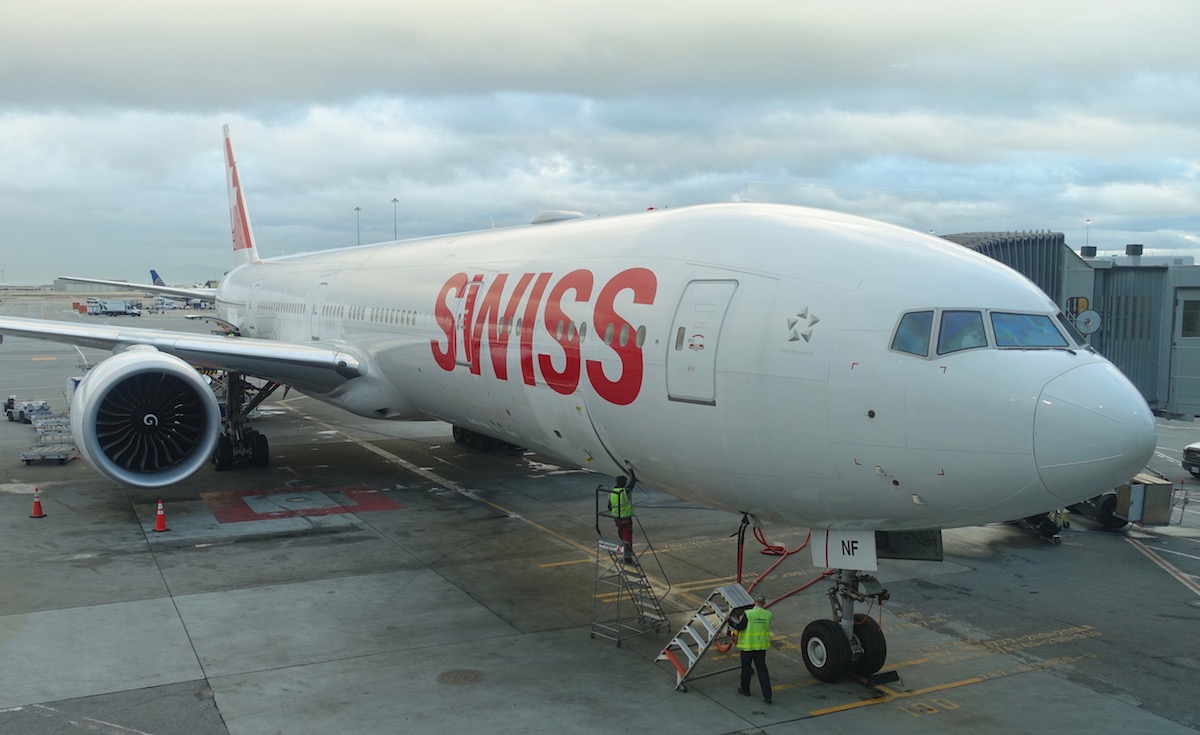 To cut to the chase, Swiss' business class is acceptable, but nothing special.
Swiss has a staggered configuration in business class, and I even paid extra to snag a "throne" seat (they started charging for these about a year ago). The cabin itself is elegant and the seats look nice, but I wasn't impressed by the comfort. The seats were hard as a rock, and there were also no individual air nozzles. On the plus side, there was plenty of storage.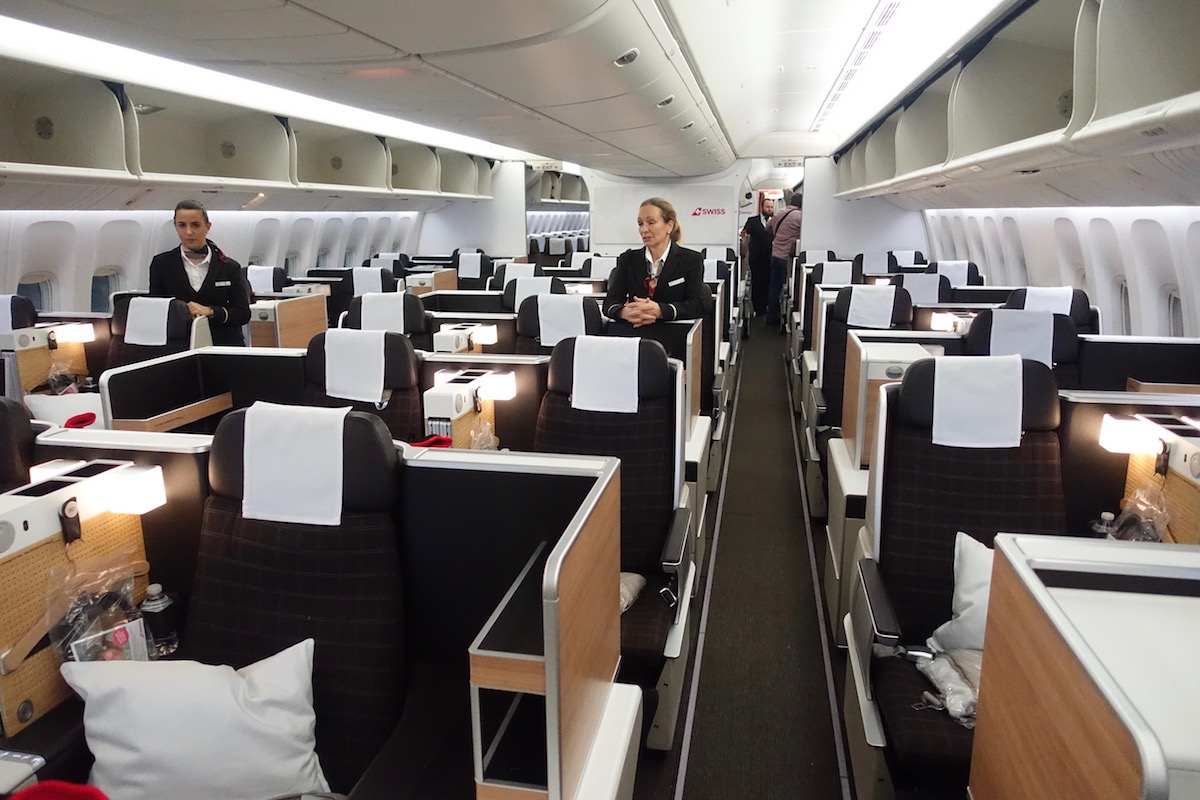 While I love the privacy afforded by these "throne" seats, they're also quite tight, so I prefer a seat that's less restrictive, like a reverse herringbone seat.
The food itself was fairly good, though not great. First there was a round of drinks with mixed nuts.
Then there was a starter consisting of sesame crusted tuna, a side salad, and a cheese plate.
For the main course I selected the beef tenderloin with gnocchi, which was fairly good for an airplane steak.
For dessert there was a pistachio and apricot tart, which was so hard that I had to eat it with my hands, since the spoon couldn't cut into it.
The meal service was complete about 2hr30min after takeoff.
Breakfast was solid as well, with the crew serving from a "buffet" cart, where you could customize your breakfast. The bircher muesli was excellent. Unfortunately I didn't realize the omelet had chunks of ham in it until I took my first bite (it wasn't mentioned on the menu), or else I wouldn't have ordered it.
The flight attendants were well intentioned and friendly, but the service felt like an assembly line, and wasn't personalized in the least. Lufthansa has a better service flow in business class, as they no longer use carts, and instead have individual flight attendants dedicated to small sections of the cabin.
Then there are the amenities. The amenity kit was some sort of wool tube. While that was cute, the actual contents were limited. This is one of the more basic business class amenity kits out there.
The bedding wasn't good either. The blanket was acceptable, but the pillow was way too thin for my liking. I know many Europeans prefer thin pillows, but even when I folded it in half so that it was double as thick, it didn't do the trick for me. Between the awful pillow and hard sleeping surface, it wasn't one of the more comfortable business class beds I've been in.
Swiss has wifi, but it's expensive, and the entertainment selection was just alright.
So yeah, Swiss business class didn't leave me terribly impressed. It's a nice enough looking product, the food was for the most part good for business class, and the crew was well intentioned, but the seats are hard, the pillows awful, and the service concept isn't personalized in the least.
The new business class being introduced to the Lufthansa Group in a few years should be a big improvement over this.
If you've flown Swiss business class, what was your experience like?