We've increasingly seen airlines try to boost ancillary revenue by charging for things that were previously free. Full service airlines like Emirates now charge for seat assignments in economy on select fares, and British Airways even charges for seat assignments in business class.
Now we're seeing Swiss come up with a creative way to increase ancillary revenue in business class, as they're making a change to their longhaul business class seat assignment policy. The news can be decent or horrible, depending on how you look at it.
Swiss has a staggered configuration in business class on their A330s, A340s, and 777s.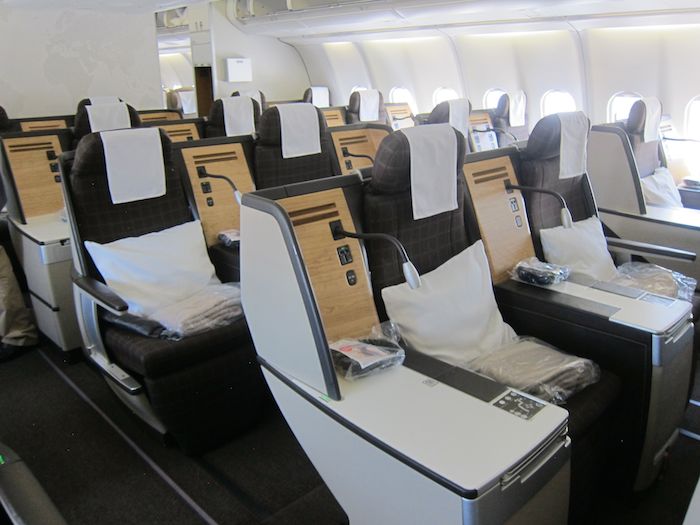 In these staggered configurations you have "throne seats," which are basically single seats in the window area that are especially private. For example, below is a picture of one of these throne seats on Brussels Airlines.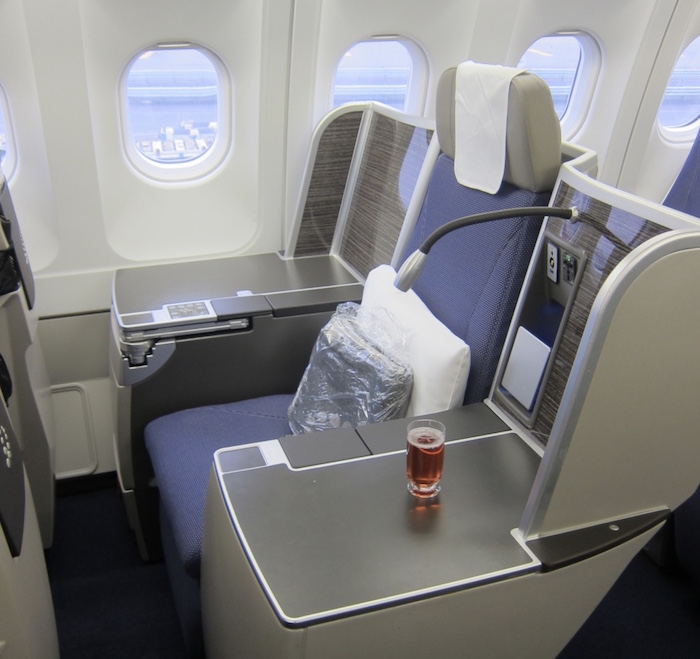 As it stands, Swiss blocks most of these seats until the day of departure, except for HON Circle and Senator members in the Miles & More program, who can assign these seats in advance. For example, here's their A330 seatmap showing which seats are blocked:
And here's the 777 seatmap: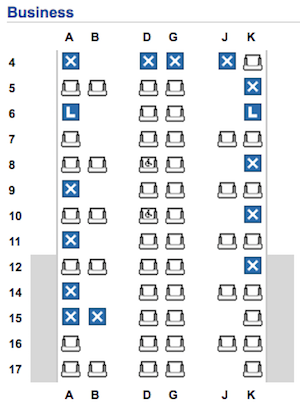 I can certainly see the logic of them reserving some business class seats for elite members. Often the most expensive business class fares are those booked last minute, so it's not necessarily a bad ida to hold back many of these seats. However, Swiss holds back a vast majority of the throne seats, as you can see.
Well, it looks like Swiss will begin allowing passengers to pay extra to reserve business class throne seats on flights in advance, starting in late March. Per an email sent out to Miles & More members:
As a loyal and valued customer, we would like to inform you in advance about the following changes in SWISS Business.

With the remodeling of SWISS Business on long-haul routes, we have introduced exclusive single seats that are marked by more space and discretion. Due to the overwhelming demand concerning these "Privacy seats", we will be giving our guests the opportunity to reserve these seats for a fee starting at the end of March.

As a token of our appreciation, we are delighted to continue offering these seats to you at no charge, as long as they are still available at the time of booking.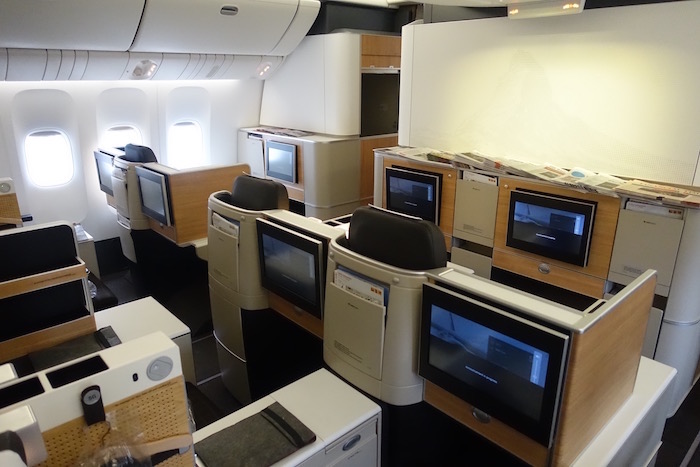 So, what does this mean in practice?
HON Circle & Senator members can continue to reserve these for free in advance, though may have more competition from non-elites who can pay to assign them
Presently non-elites can reserve a few, though not most, of the throne seats in business class in advance; under the new system they'll have to pay for access to all throne seats, so they get more access to them, but at a cost
I think the real question is what the price point for these seats will be. Are we talking $50 to assign one of these seats, or $500? The thing is, I'm not sure they're actually much better than the other seats. While they're private and have plenty of shoulder space, the foot cubby for these seats is tiny, so I find it quite tough to sleep in them.
Bottom line
I'm conflicted about this change. Personally I think Swiss has been reserving too many of these seats for elite members, but given that, I suppose this change allows more people to access these seats. At the same time this change is leaving elite members frustrated, since they think there will be more competition for these seats.
I'll be curious to see what kind of pricing Swiss comes up with for throne seats.
What do you make of airlines charging extra for more desirable seats in premium cabins?
(Tip of the hat to View from the Wing)