Since I'm "grounded" this week, I'm taking some time to plan my travel for 2019, and wanted to share the details of a trip I just finalized, which I can't wait for!
We're going to Sri Lanka
We actually planned this trip many months ago, so it's the flights that were recently finalized. I've been to Colombo more times than I can count. That's because airlines tend to publish really low first and business class fares when originating out of Colombo, so I've often taken advantage of them.
However, I've never actually been into the countryside of Sri Lanka, though I've heard amazing things. Every time I've been to Colombo it has been alone, and I'd much rather explore a country with someone else.
So in January Ford and I are headed to Sri Lanka for a while, and specifically we're checking out the two Amans. I love Aman Resorts, and there are two in Sri Lanka — Amanwella and Amangalla, and both look beautiful.

Amangalla, Sri Lanka
The flights I originally booked to & from Sri Lanka
When we first planned this trip I booked roundtrip business class tickets on Qatar Airways from Los Angeles to Colombo, since I found a good paid business class fare. Fortunately the cancelation fee was reasonable, and since then I've decided to rebook our flights. This is primarily for three reasons:
Originally both Ford and I were going for status with American for next year, so this was a great way to earn elite qualifying miles, though we're no longer going for status with American
I had hoped that the LAX route would feature Qsuites by January, though we'll just barely be missing them
I'd like to review something new, and if we're not going for status with American and the flights don't feature Qsuites, we might as well try something new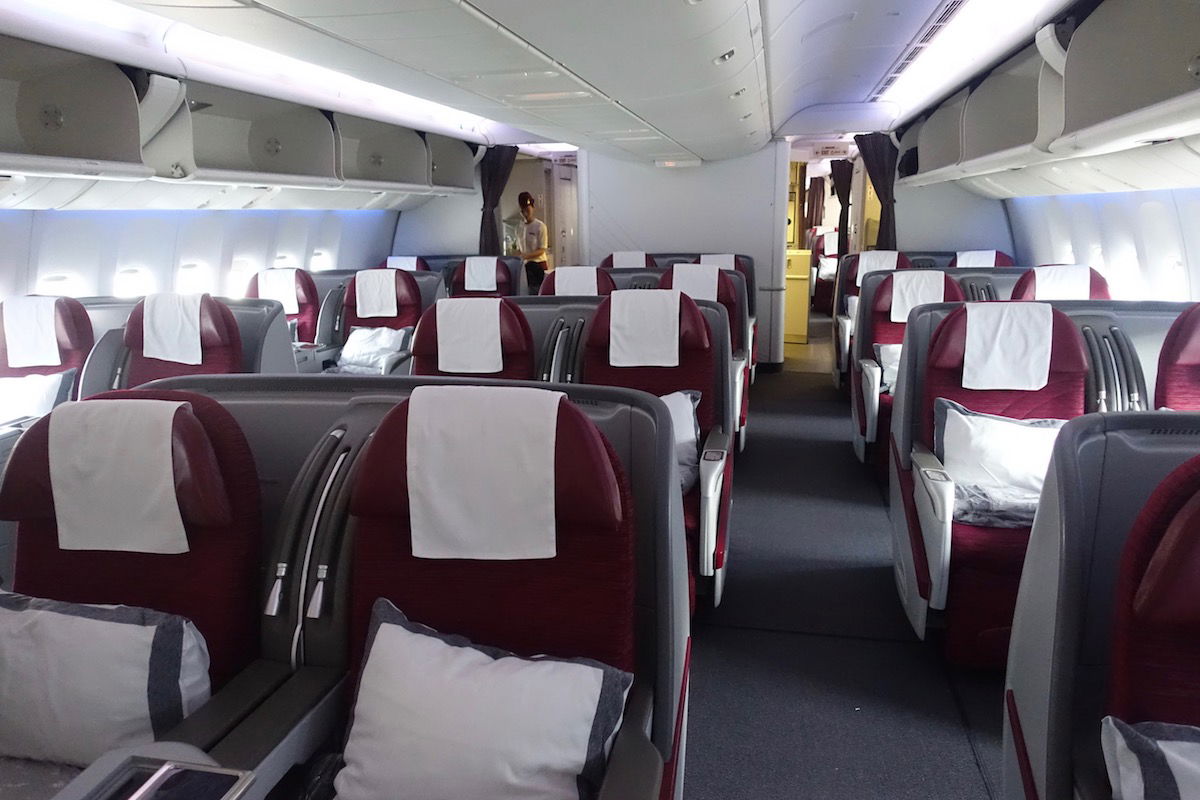 Qatar Airways' "old" 777 business class
The flights I booked instead
Just yesterday I booked flights to & from Sri Lanka that have me reviewing completely new products. So what did I book?
Let's start with the return. I saw some good fares on KLM from Colombo to New York. For $1,200 one-way in business class I could book:
SriLankan's A321 business class from Colombo to Abu Dhabi
KLM's new A330 business class from Abu Dhabi to Amsterdam
KLM's 787 business class from Amsterdam to New York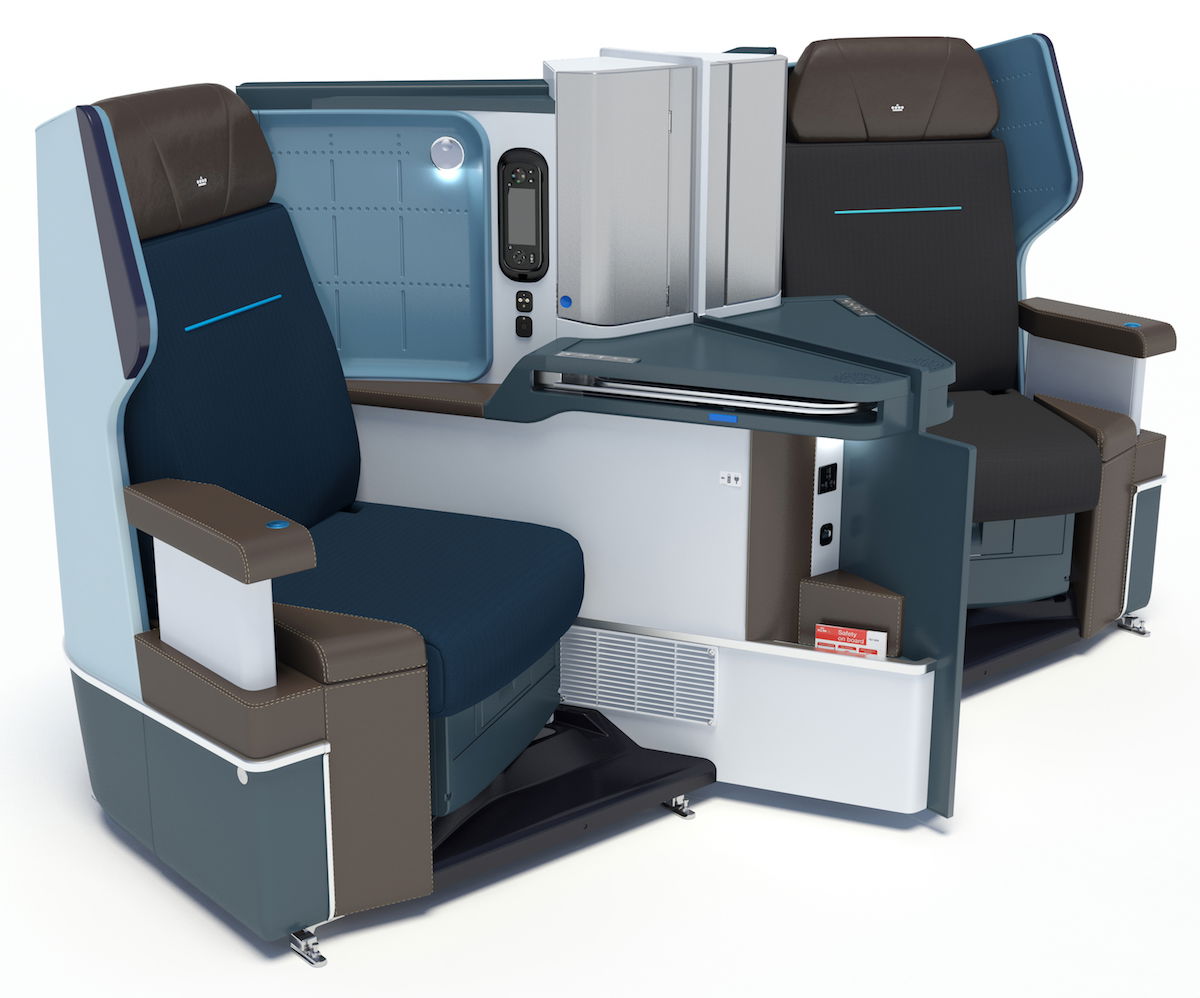 KLM's 787 business class
This also allowed us to have a brief stopover in Abu Dhabi, where I'd like to review the new EDITION Abu Dhabi, and also to review KLM's new lounge at Amsterdam Airport.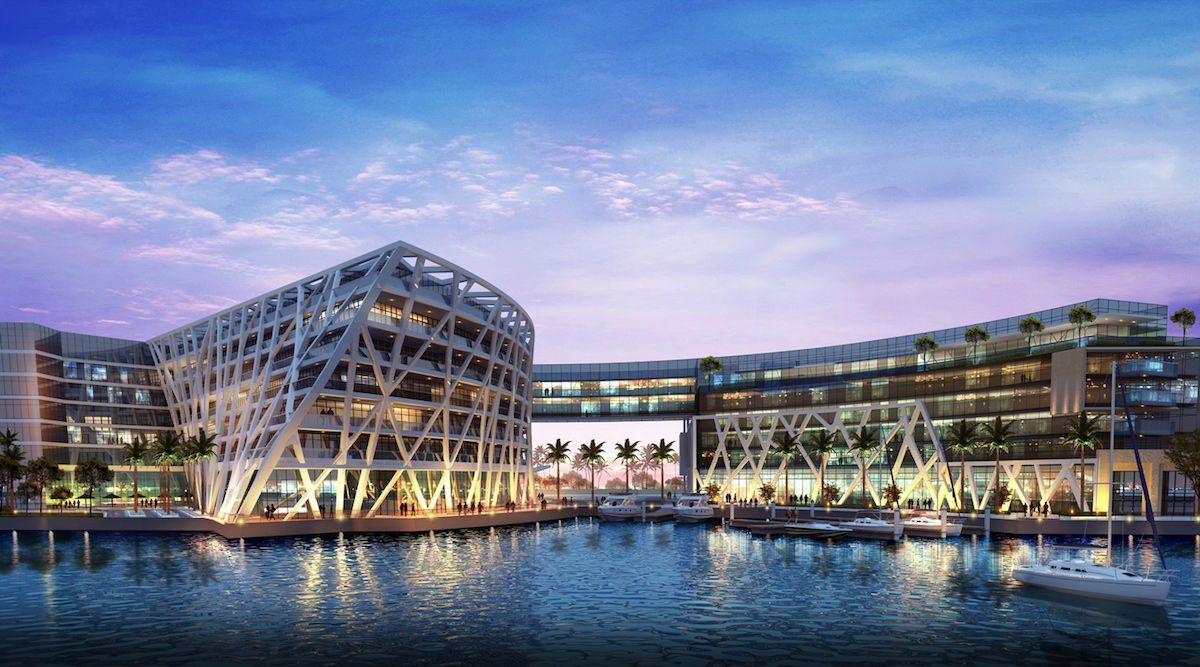 EDITION Abu Dhabi
For the outbound I have something tentatively booked. I redeemed 60,000 Alaska Mileage Plan miles per person to book:
Japan Airlines' 787 business class from Dallas to Tokyo Narita, which features Apex Suites; I haven't yet reviewed Japan Airlines' 787 business class
Japan Airlines' 777 business class from Tokyo to Singapore, featuring reverse herringbone seats, which I haven't yet reviewed on JAL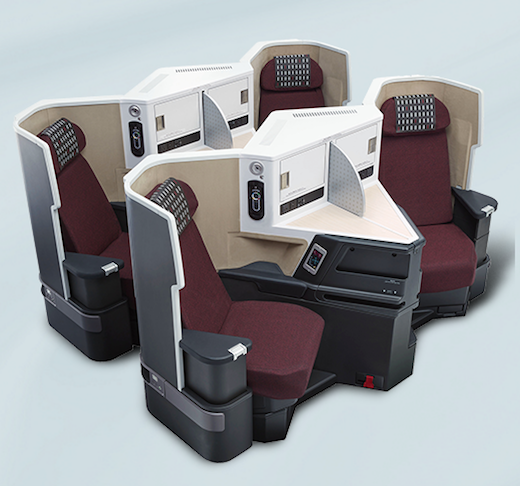 Japan Airlines' new reverse herringbone business class
Then I separately booked a SilkAir business class ticket from Singapore to Colombo using KrisFlyer miles, which should make an interesting review, especially as SilkAir is being merged into Singapore Airlines.
However, I'm open to rebooking the outbound, and am also considering redeeming:
60,000 Alaska Mileage Plan miles to fly Cathay Pacific's A350-1000 business class from San Francisco to Hong Kong, connecting to a 777-300ER from Hong Kong to Colombo (I know Ford would surely like to avoid an extra stop)
From a value perspective, it's really hard not to redeem 70,000 Alaska Mileage Plan miles for Cathay Pacific first class to Hong Kong, given what a great product it is, and how it's only marginally more expensive; it has also been several years since I've reviewed Cathay Pacific first class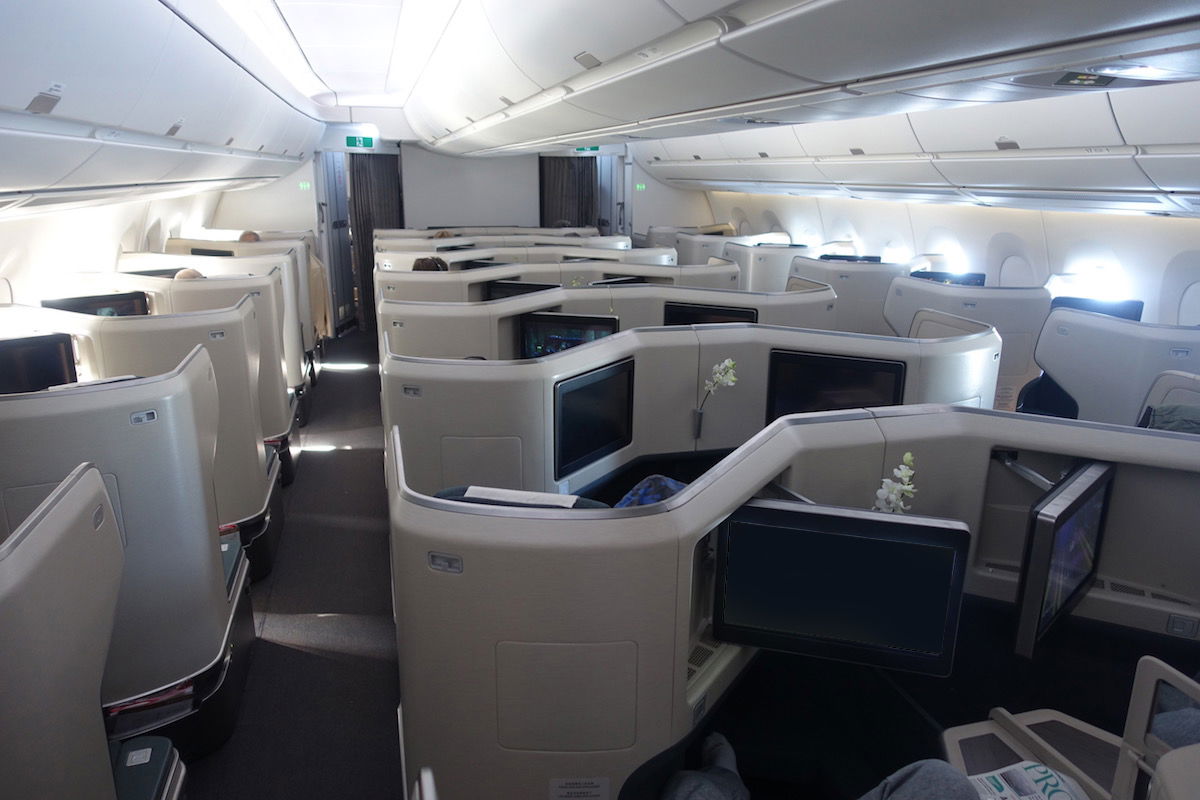 Cathay Pacific's A350 business class
Bottom line
I'm excited to finally explore Sri Lanka beyond Colombo and the airport. While I know the airport like the back of my hand at this point, I've heard great things about the country beyond that.
I look forward to reviewing KLM for the return portion of the trip, and am also happy with the JAL outbound I have booked. However, please let me know what review you guys would find the most interesting on the outbound, as I'm still open to other options.