---
Hands down, my favorite thing about collecting miles and points is that it allows us to share travel with our families. Beyond this trip with my mom, we've been able to take others on some amazing international trips over the past two years, including:
Japan and Taiwan with my in-laws
Europe with my cousin
Round the world for a month with my niece
Peru with my in-laws
etc.
These trips are dramatically different from those I take with more travel-savvy friends, and this trip with my mom reminded me of the different considerations that I sometimes forget to consider when traveling with less experienced travelers. So I thought it would be helpful to compile some of my thoughts, and then hopefully those of you with similar experiences can chime in as well!
Travel technology is magic
When you are flying a couple hundred thousand miles a year, and/or spending a hundred or so nights in hotels, many things become second nature. And I'm not even talking high-tech stuff, just basic things, like:
mobile boarding passes and online check-in as a concept
saving screenshots of maps, destinations, transit instructions
plugs, adaptors, outlets, and voltages
connecting to WiFi networks at airports, hotels, coffee shops
Actually, international WiFi in general seems to be PFM for my family:
"No, Verizon won't charge you for roaming if you're in airplane mode"

"Yes, you can turn on the WiFi while you're in airplane mode"

"I know it's not connecting. You have to open a browser tab to accept the permissions. The browser is the app that looks like a compass. Yes, click the plus for a new tab. Now try going to Google or something. OMG JUST LET ME DO IT."
You probably don't even think about many of these things when you travel (I certainly don't), so when you find yourself standing in the middle of a street explaining them it can be…jarring, to say the least. Be prepared to explain them before, during, during again, and during some more.
Consider locomotion along with transit
This probably says more about American society (and perhaps geography) than anything else, but the sad truth is that unless you're traveling with someone who lives in one of a handful of East Coast cities, they're probably not super familiar with public transportation.
Sure, maybe they've taken a train here, or a lightrail there, but it's likely not part of everyday life. I once spent a weekend taking my dad all around London on the bus, which was just mind-blowing for someone who typically drives a massive SUV from driveway to parking lot to parking lot to driveway.
So it's very different, and can be tiring. I think my niece summed it up perfectly when we were negotiating the Metro from Orly to downtown Paris on a hot June day:
I know I look mad, and I'm not. There's just a lot of new stuff happening, and it's taking a lot of brain.
(Have to love a teenager who is self-aware enough to know they look miserable! 😉 )
We actually got into trouble with this when we took my husband's parents to Japan last fall. In my mind, getting around in Japan is easy — the systems are pretty clear, everything is organized and punctual, etc. Once you know the system, the most complicated part is generally getting off of a bus in Kyoto.
But it of course feels completely foreign to someone who isn't used to mapping out their route on a page full of lines and dots, much less in a new city.
And it's also a lot of walking, standing, and general locomotion. Especially if you're going off the beaten track at all.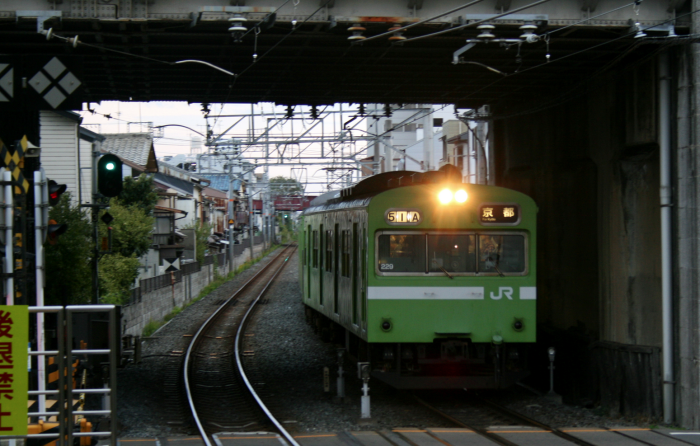 So I think that's key to consider — there is a very big difference between going from the airport to a car, like most of us generally do, and staying mentally and physically engaged for the entire journey.
Layovers and connections
This is especially challenging for me, as I will happily fly and connect pretty much anywhere. I value efficient itineraries, of course, but I'm also guilty of flying from Chicago to Los Angeles via Charlotte, Paris, Beijing, Tokyo, and Taipei. Because why not.
I obviously wouldn't do that with anyone other than Ben, but award travel sometimes requires more complex itineraries. And that can sometimes work out in your favor, but it does take some thought:
Consider overnights — a 23 hour layover is often easier for others than a two hour dash through the airport.
Think about the connections — on our flights back from Singapore we transferred in Hong Kong, and it was a disaster. Re-clearing security in the middle of the night was very very very stressful for my mom, as she was tired and groggy.
I'd also add to not expect that folks will be willing/able/interested in going into whatever city on a layover. I would, and you might, but that might be more than someone else is up for.
Jetlag is a thing
I am both fortunate and cursed in that I am basically solar-powered, and don't seem to be affected by jetlag. It's great, because I tend to wake up as soon as it starts to get light out wherever I am. And it's horrible, because I want to go to sleep as soon as it starts getting dark.
Helsinki in summer? Didn't sleep for three days! Seattle in winter? I could happily stay in my pajamas from October to March.
Of course, when traveling with other people this can get complicated. It's not at all unusual for me to be up and caffeinated and ready to go come on by 6AM on the second day of a trip to Europe, while my husband will happily sleep until noon. And the flip side of that is also true, as he'll be gearing up to explore the local nightlife while I'm looking longingly at my pillow.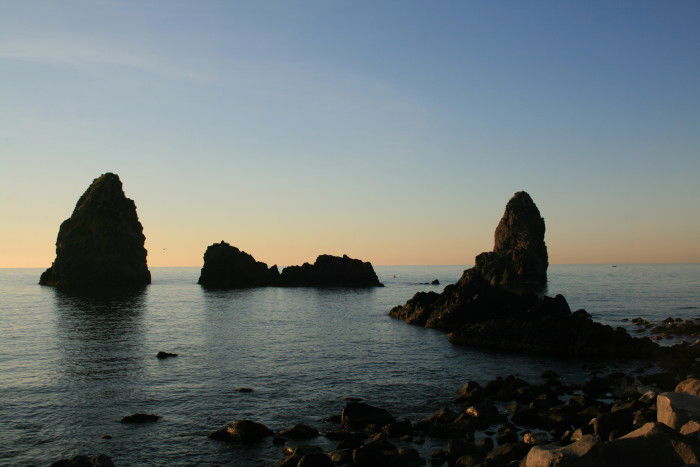 And while I love wandering around and watching a new city wake up, it's important to consider that everyone's body is impacted differently by travel. Being comfortable doing your own thing helps, as does having flexibility in your plans should someone need to be sleeping at a different time.
As a side note to this, if you're traveling with someone who takes any kind of medication or supplement, it's probably worth having the conversation about timing of doses. I'm obviously not a medical professional, but have plenty of first-hand experience observing what happens when the clock gets confused. If someone always takes x at 8AM, it might be worth continuing to take x at 8AM in their home time zone. The adjusting back and forth across time zones and date lines seems to always result in either missed or duplicate doses for people who don't travel often enough to have a system.
Streamline the stuff
In theory, I'm a big proponent of only taking carry-on baggage. I have my routine, and my things, and know what to pack, etc., and I don't want to be without any of those items. So I generally think the suggestion to not check baggage is a good one.
But I've realized that for less-frequent travelers, the challenge might not be in the "carry-on" restriction, but in the "staying organized" department. This is particularly tricky if you intend on changing hotels a lot, as someone who doesn't travel often tends to just have their bags explode. (This can happen to frequent travelers too). And the limitation on size of bags seems to lead to a lot of frustration with my mom and mother-in-law, so I'm generally supportive of them checking a bag if they'd like. Instead, we have what we call the "coffee cup test":
Gather up every last item you're planning on taking with you, down to purses and car keys
Pick up a mug of coffee (doesn't have to be coffee, but hot liquid helps prove the point)
Take all of your things (and the coffee) to your mailbox and back
If anything dropped, or the coffee spilled, or it took 25 minutes because you had to keep setting things down to open doors or get over curbs, then you have more stuff than I want to travel with. Getting through an airport, or dealing with foreign transportation is already tough — if you have more things than you schlepp single-handedly everything gets much more complicated.
Not that I won't travel with you and your treasures, but if we have to spend time thinking about luggage management, or deal with things falling out of your personal item when it's under the seat in front of you, that just adds a lot of stress, and means the trip has to be simplified in other areas for everyone's sanity.
Bottom line
Overall, I don't think there is a "right" way to travel, or that those of us who travel frequently are necessarily "better" in how we approach things. But I do feel there is a huge contrast between the 100k+ mile a year crowd and those who rarely even fly domestically.
So if you're traveling with someone with a different level of travel experience, it's probably worth talking through some of these things to give your trip a better chance for success.
Have you traveled with a less-frequent traveler (or are you one yourself)? What are your top tips?