---
Welcome to my next trip report, covering travel in British Airways first class, Etihad/Air Seychelles business class, Turkish business class, and stays at the two Four Seasons properties in the Seychelles.
Planning the trip
While I plan a lot of my travel last minute, Ford and I try to plan at least a couple of trips per year in advance. My last minute travel planning can often be stressful and uncertain, since there are so many variables. Sometimes it's nice to plan a trip months in advance, so you can really look forward to it. In this case the trip happened to coincide with my birthday.
I have a list in my head of dozens of places I'd like to visit, and for the past couple of years the Seychelles has been near the top of that list. After looking at award availability and considering the season, the Seychelles turned out to be a great option for our trip.
Booking flights
We booked this trip in reverse order. The Seychelles isn't necessarily the easiest place in the world to get to using miles (though it's getting easier, as a bunch of airlines are adding service there), so we started by booking the direction in which we saw a great award option. Specifically, we saw a return from the Seychelles to the US via Istanbul in Turkish business class.
I've been wanting to review Turkish business class for a long time given that they release a good amount of award availability and often have attractive fares. I found the following award availability, which was bookable for 75,000 Aeroplan miles plus $71.57 in taxes per person (quite a bargain!):
4/23 TK749 Seychelles to Istanbul departing 9:10PM arriving 4:10AM (+1 day)
4/24 TK9 Istanbul to Los Angeles departing 1:00PM arriving 4:50PM
With this itinerary we'd be flying from the Seychelles to Istanbul in Turkish's A330 business class, and from Istanbul to Los Angeles in Turkish's 777 business class.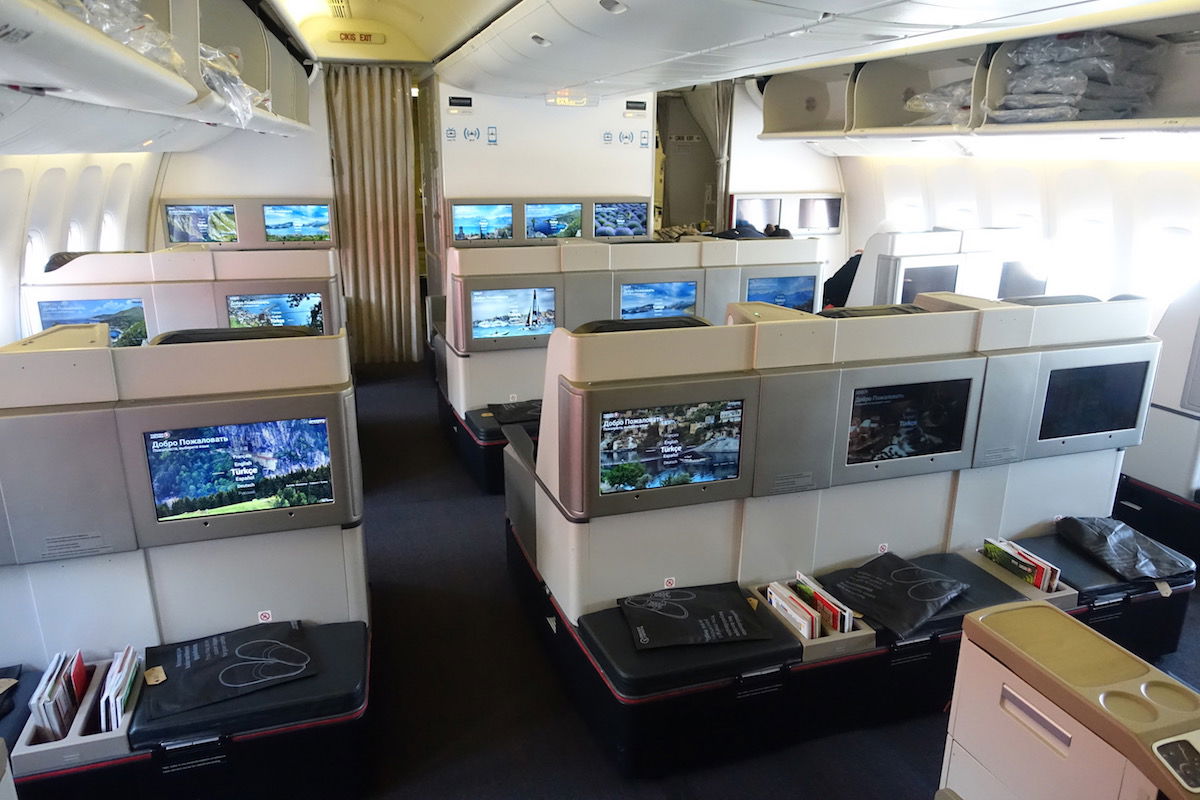 I earned the Aeroplan miles by transferring over points from Amex Membership Rewards, given that they're transfer partners.
[omaat-credit-cards title='Transfer points to Aeroplan from:' cat='american-express' count='7′ rows='2′ style='light']
The next flight we booked was from Paris to the Seychelles. I'm always looking to review new airlines, so I was keen to review Air Seychelles. Their only longhaul route was to Paris, and there was plenty of award availability on that. Air Seychelles is an Etihad Airways Partner, so that's the best way to redeem miles on them. We booked the following in business class for 62,836 Etihad Guest plus $315.14 in taxes and carrier imposed surcharges per person:
4/14 HM17 Paris to Seychelles departing 9:55PM arriving 10:10AM (+1 day)
Etihad Guest is transfer partners with Amex Membership Rewards and Citi ThankYou, so it wasn't too tough to acquire their points.
[omaat-credit-cards title='Earn Etihad Guest Points' group='mr-ty' count='8′ rows='2′ style='light']
Unfortunately between the time we booked and when we flew, Air Seychelles announced a major restructuring, including that they'd discontinue their flight to Paris. They were initially only supposed to do that a couple of weeks after we were flying, though they ended up returning their A330s early, so our flight was operated by an Etihad A330 instead.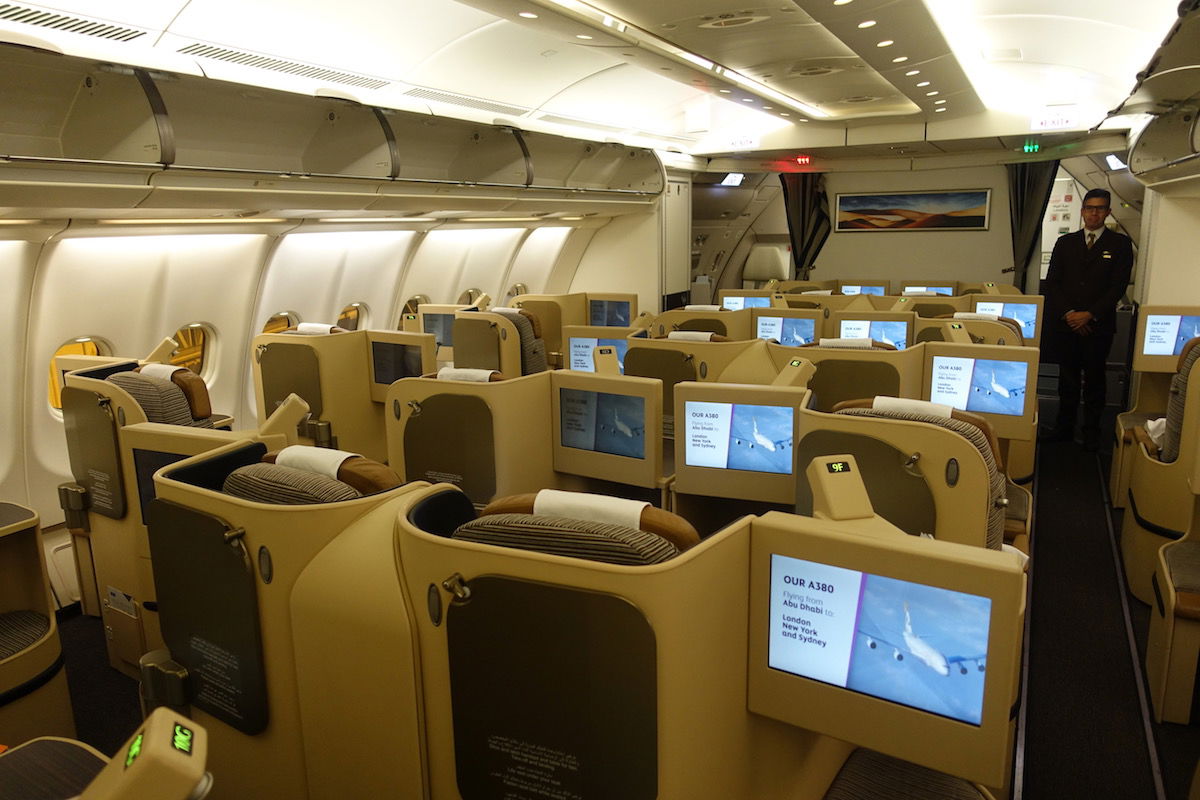 Then we just needed to get from the US to Paris, which we didn't book for a while. We got engaged in Paris last year and hadn't been back since, so decided to spend a few days there. Ford and I took separate flights to Paris (since we were coming from different places), and I ended up booking the following for myself in first class for 85,000 AAdvantage miles plus $531.40 in taxes and carrier imposed surcharges (the fees on BA are steep):
4/09 BA278 San Jose to London departing 8:05PM arriving 2:25PM (+1 day)
4/10 BA326 London to Paris departing 8:35PM arriving 10:50PM
I've reviewed British Airways first class before, but specifically sought out this flight so I could review their 787-9 first class, which I haven't flown before.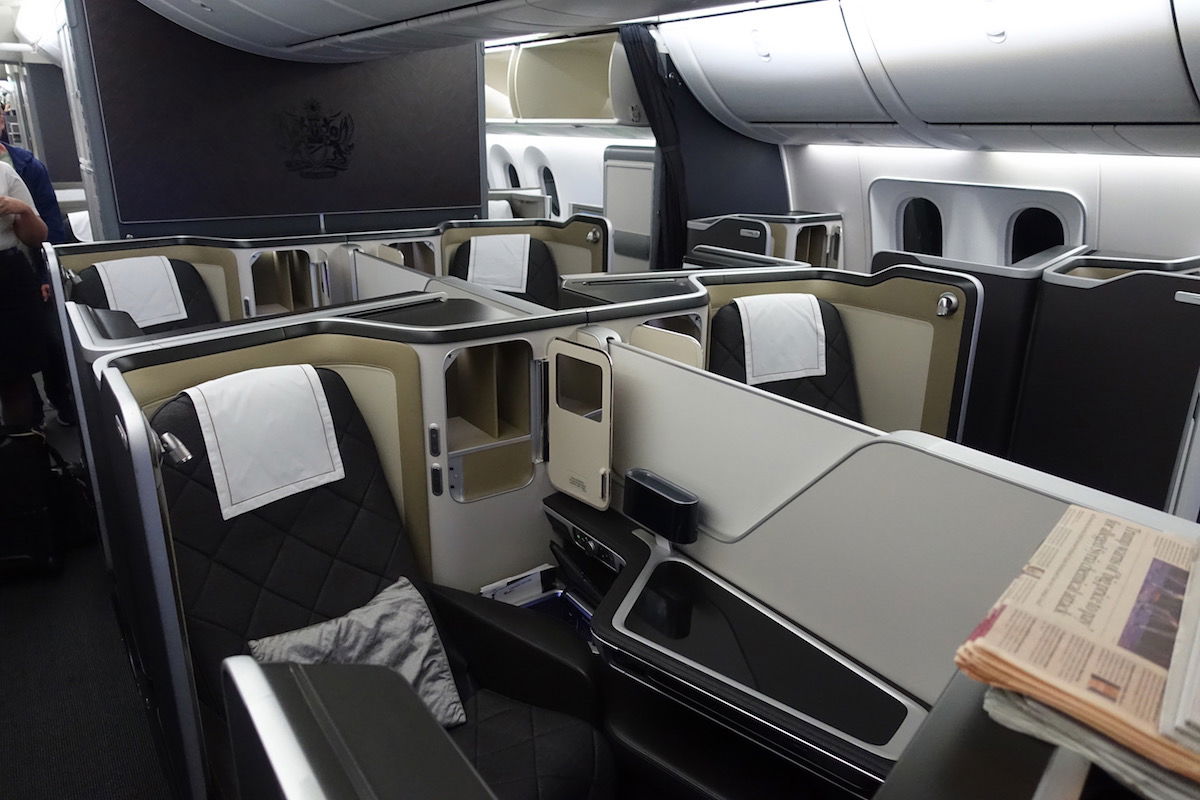 In the end, our entire routing looked as follows: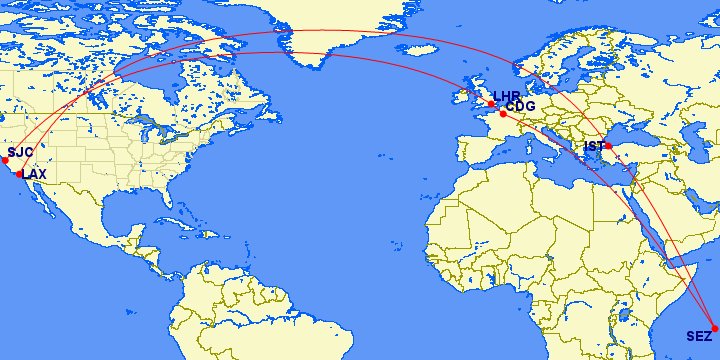 Booking hotels
For our trip we had a total of:
4 nights in Paris
8 nights in the Seychelles
For our stay in Paris we decided to book the Park Hyatt, which is perhaps one of the most aspirational points properties out there. Even though I'm all about miles & points, I've never stayed there before, so I was excited to see what all the hype was about.
The Park Hyatt is a Category 7 World of Hyatt property (Hyatt's highest category), so a free night redemption cost 30,000 World of Hyatt points per night. Since I'm a Globalist member I could use a Globalist Suite Upgrade to confirm an upgrade at the time of booking. This was an excellent use of points compared to the paid rate of about $800 per night for a standard room.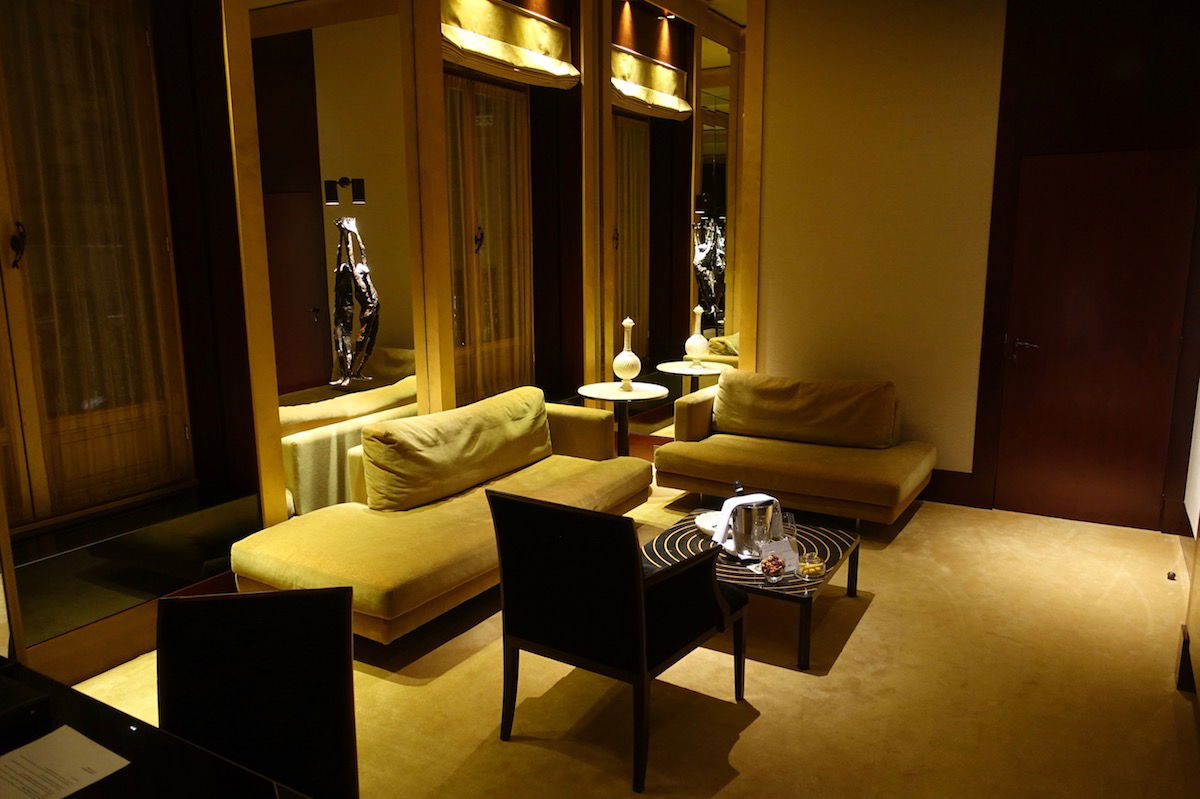 World of Hyatt is an Ultimate Rewards transfer partner, so there are several credit cards you can use to earn these points.
While it was a splurge, we decided to spend most of our time in the Seychelles on Desroches Island. A new Four Seasons opened there a couple of months ago, and I was intrigued by the concept of this private island, which still seemed quite different than the Maldives. I was actually tipped off about this by Rapid Travel Chai, as he was the hotel's first guest. He visited because he's trying to visit every territory on the Travelers' Century Club list, and visiting Desroches Island is considered a separate territory for those purposes.
While I can't say that was my motivation, it did get me very interested in this unique island. I'll talk more about the booking process for the hotel when I get to the actual review. Yes, it was outrageously expensive (by my standards), but we booked a pre-opening rate that was at least cheaper than it is now.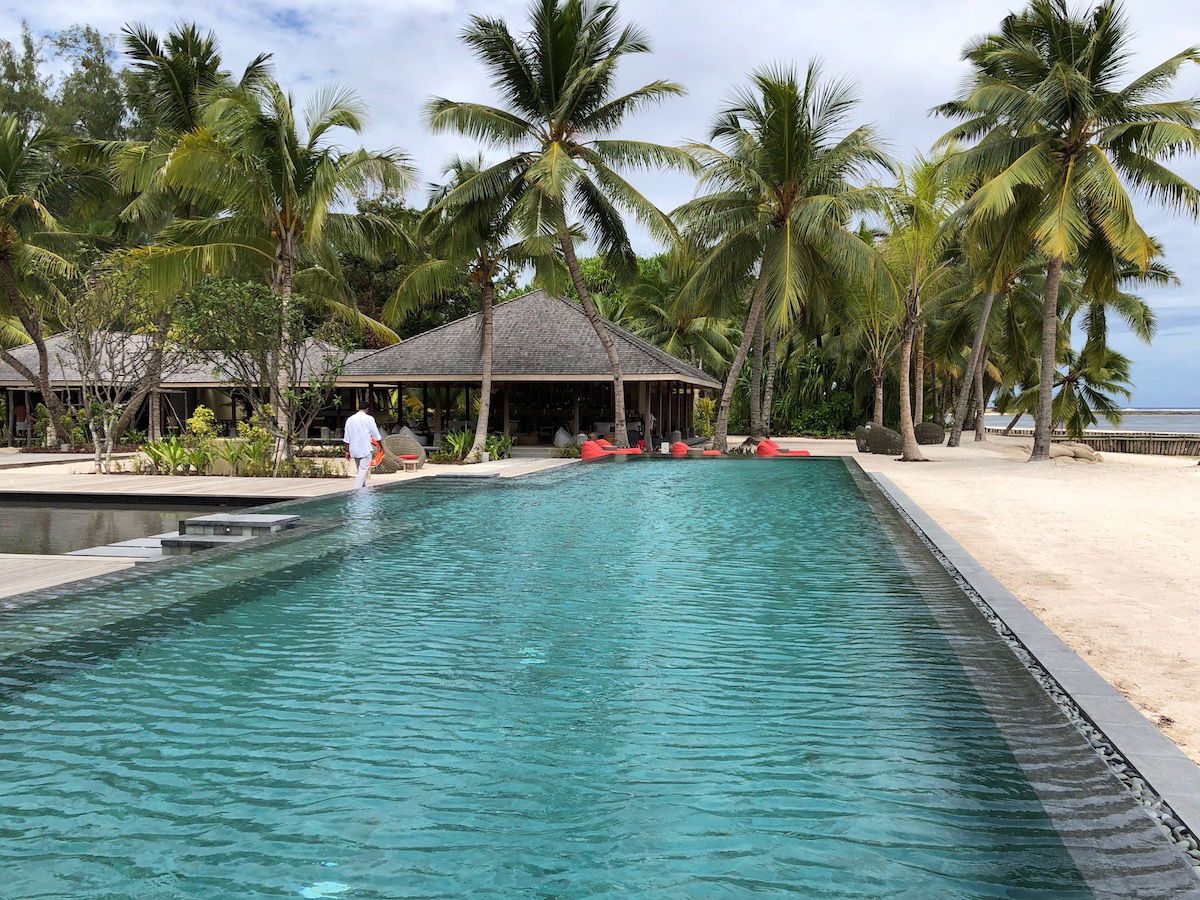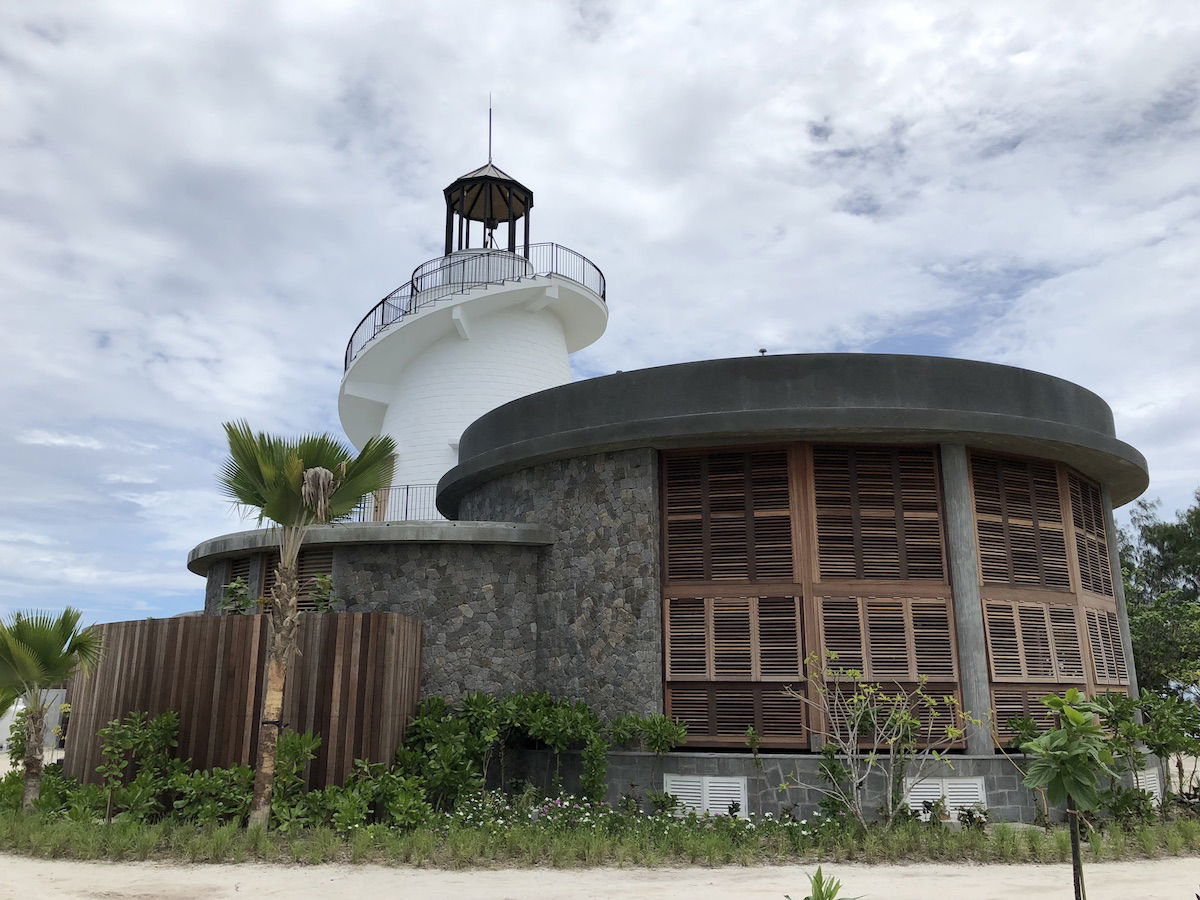 We spent five days on Desroches Island, leaving us with three days on the island of Mahe. We went back and forth about where we should stay there. Initially we were going to stay at the Le Meridien, but Tiffany had a not-great experience there. In the end we figured we might as well go all out, and booked the Four Seasons there as well. I'll have more on that booking process with the individual review as well.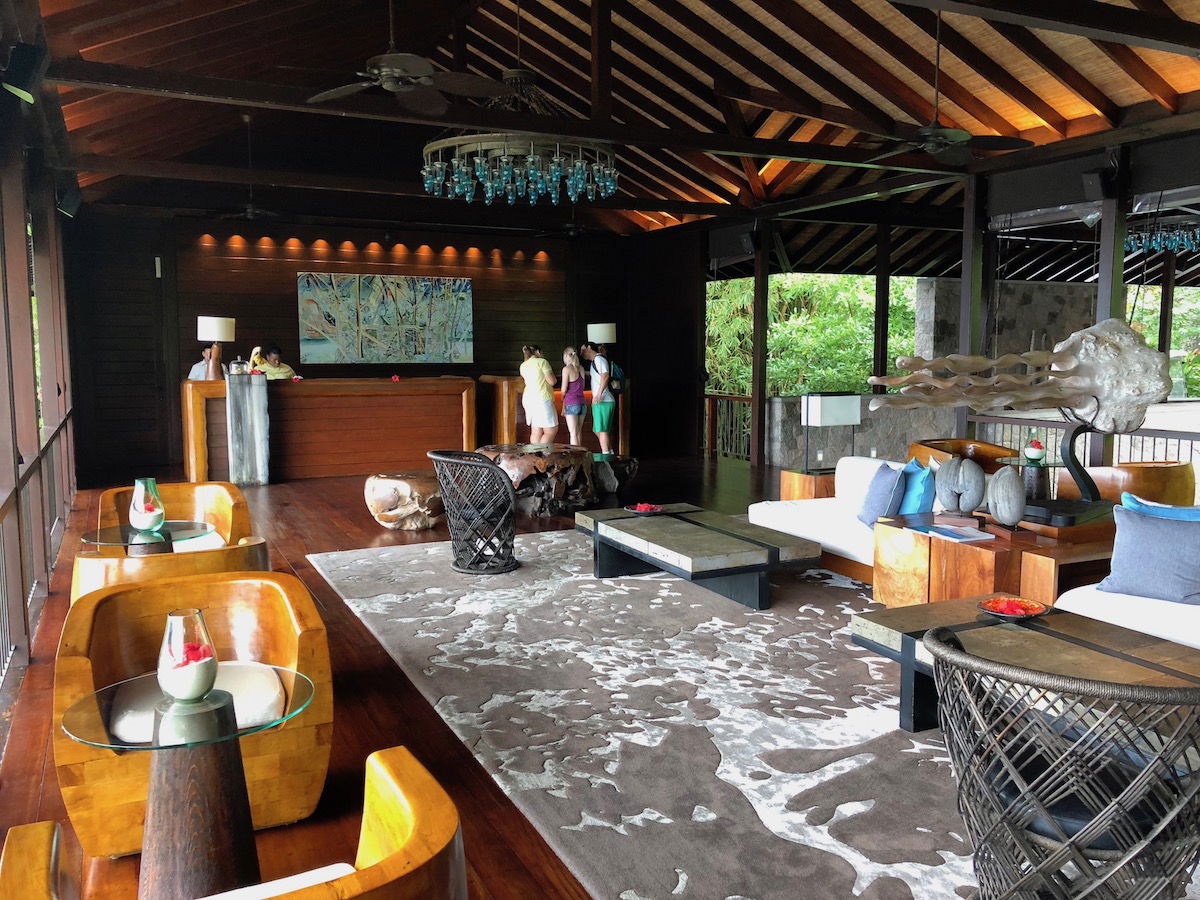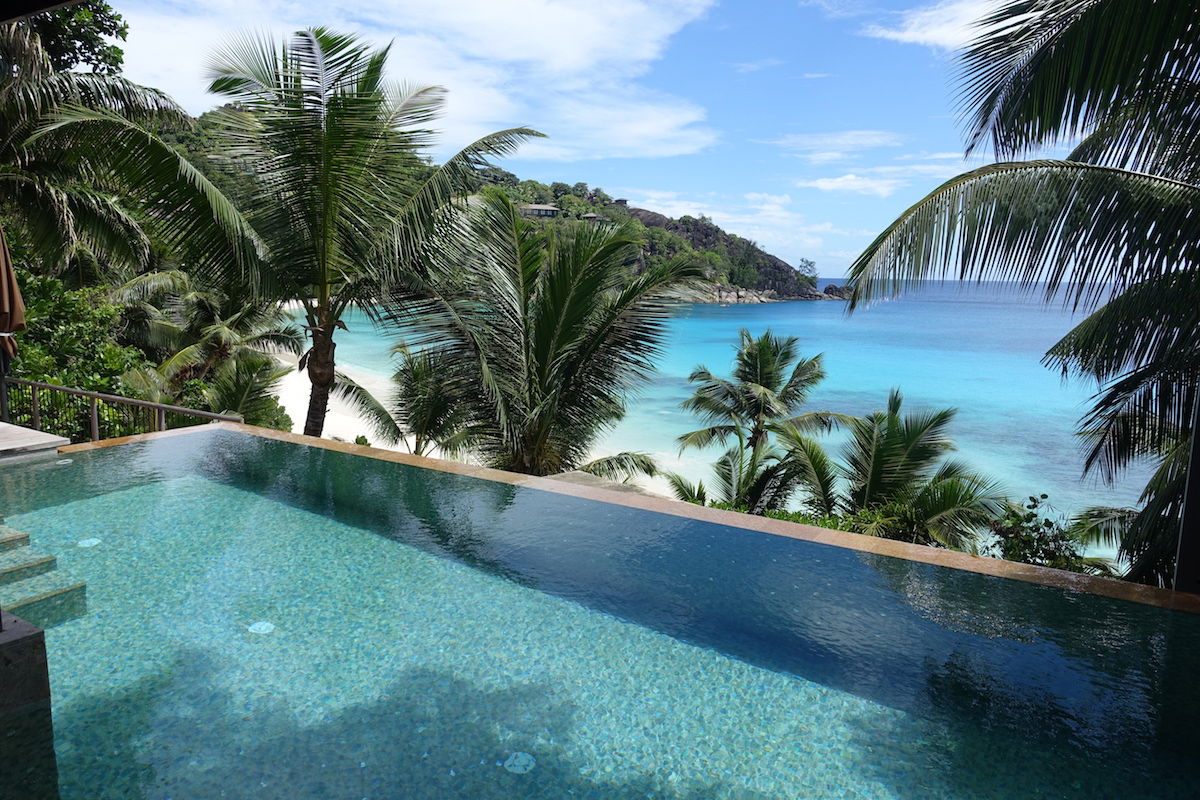 Desroches Island can be reached by plane from Mahe, so I'll be reviewing that flight as well.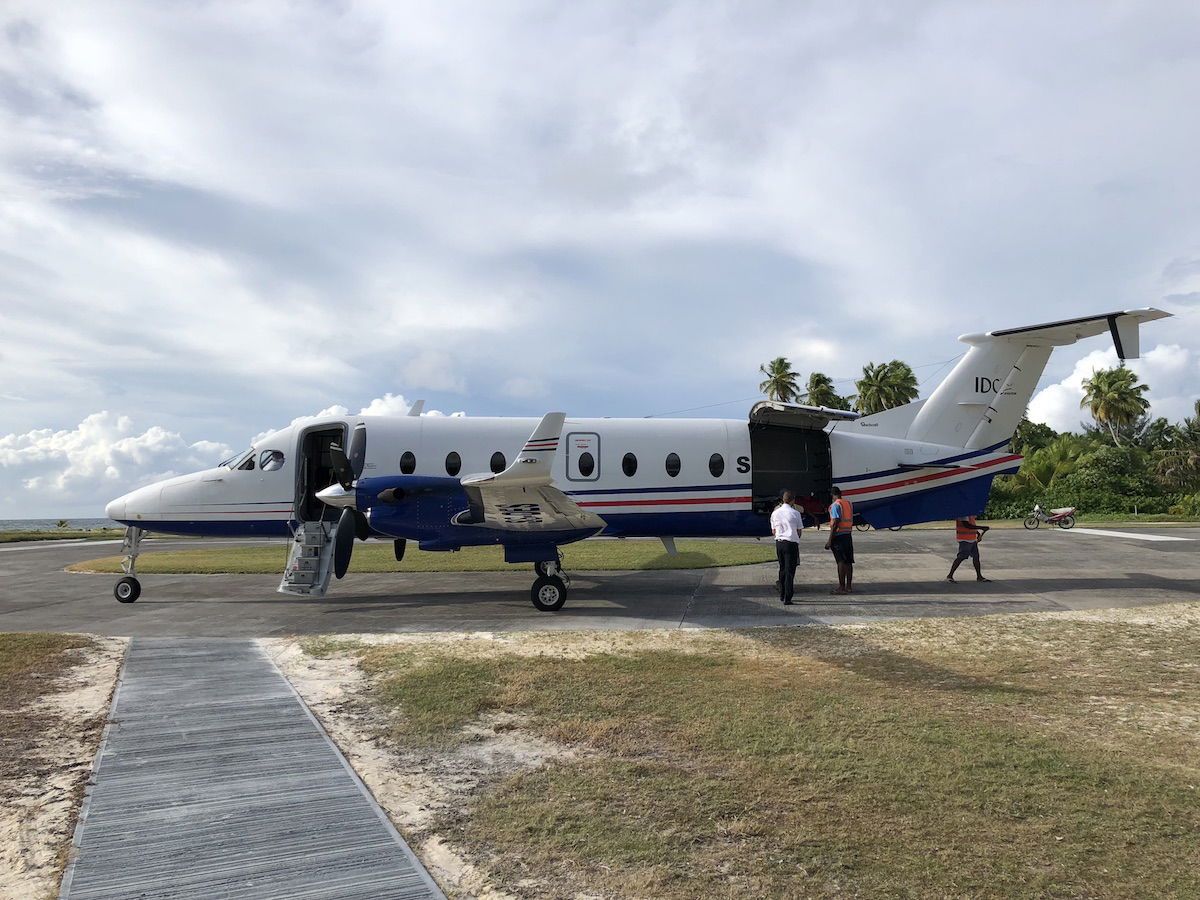 Bottom line
We had an incredible time in the Seychelles, and it was nice to actually unwind for a bit. It's rare that I'm able to disconnect and relax, though this trip was an exception. I'm also happy we visited Paris before going to the Seychelles, as it allowed us to adjust to the timezone more easily, so by the time we got to the Seychelles we had no jetlag.
I'm excited to share my experience with the flights, and also with the two Four Seasons, as we had very different experiences at the two hotels.
Thanks for reading, and for making all of this possible!