Update: Virgin Atlantic has announced some significant cost cutting measures.
Well that escalated quickly…
Virgin Atlantic is on the brink of collapse
About a week ago Richard Branson wrote an open letter, in which he stated that without government aid, Virgin Atlantic will collapse.
Virgin Atlantic is 51% owned by Branson, and 49% owned by Delta Air Lines. Virgin Atlantic had asked for government aid, but was rejected. Delta can't legally own any more of the airline and has also stated that they won't provide any further funding.
The optics of a government bailout are also not great:
Branson is a billionaire, and people argue that he should just inject more money into the airline; he responded by essentially arguing he's not as cash-rich as people assume
Branson lives in the British Virgin Islands and some have accused him of being a "tax dodger," to which he responds that he loves living there, and he didn't move for tax reasons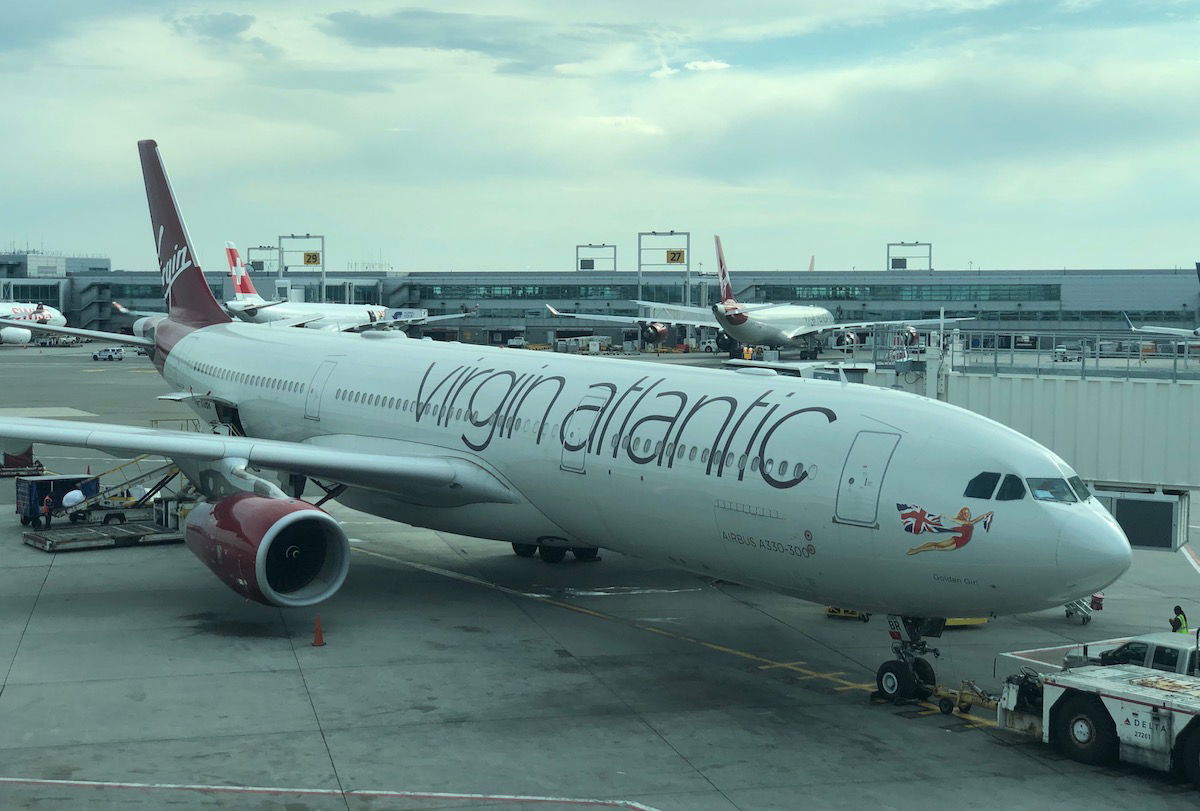 Virgin Atlantic is in financial trouble
Branson now looking to sell 51% stake in Virgin Atlantic
The Sunday Telegraph is reporting that Richard Branson is no longer primarily focused on a government bailout, but rather is now looking to sell his stake in Virgin Atlantic. A few things to note about this:
Per laws, the buyer would have to be from a UK or European Union country, since 49% of the company is already owned by a US company; however, with strategic consortiums that can kind of be circumvented
If Branson can't find a buyer by the end of May, the airline will likely enter administration
While the above is where things currently stand, it's of course very possible that the government gets involved again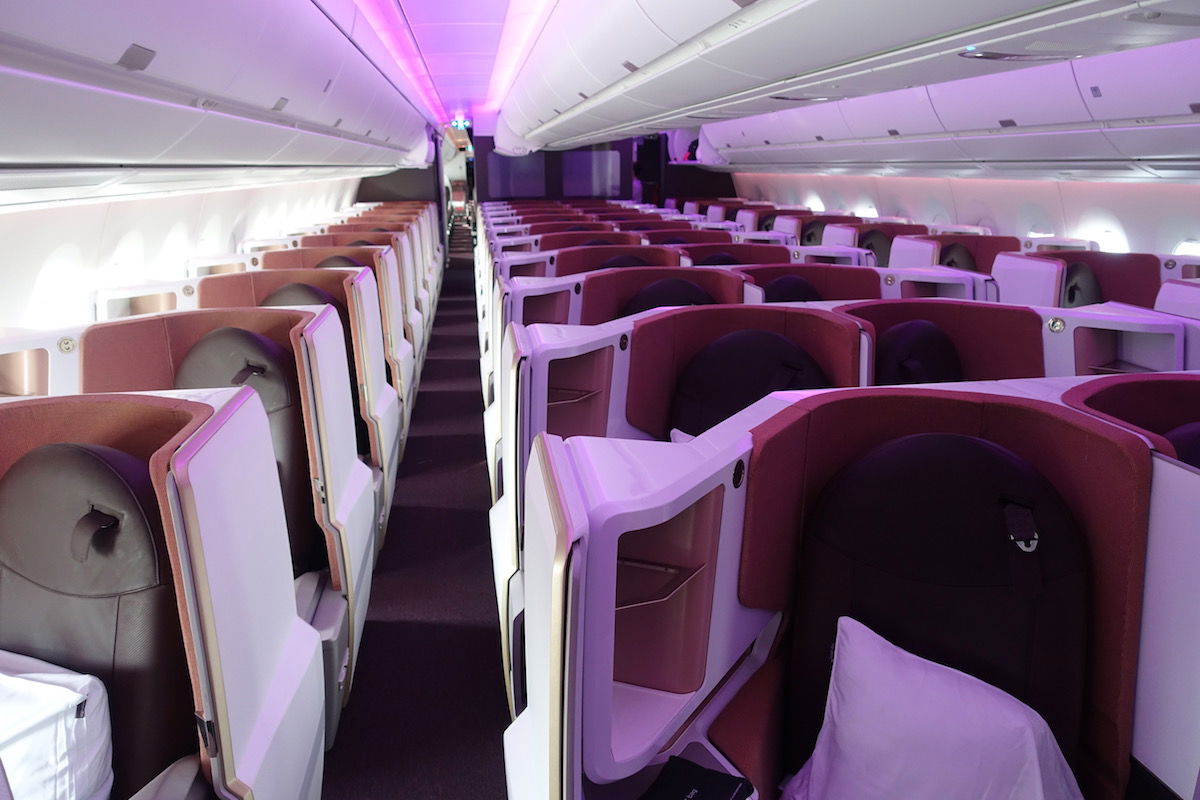 Virgin Atlantic has brand new A350-1000s
Who could buy Virgin Atlantic?
About 50 buyers have already expressed interest, and none are believed to be airlines.
Under normal circumstances I'm sure airlines would have loved to swoop in and buy a distressed Virgin Atlantic, but at this point virtually all airlines can't afford to even consider this.
Perhaps one exception would be government-backed Qatar Airways, but they own a stake in IAG, the parent company of British Airways, so that's not happening.
In general I'm not a fan of private equity groups or sovereign wealth funds taking over airlines, since it's rarely good for the passenger experience. They're rather spreadsheet-oriented (is that a polite way to put it?). Then again, so is Scott Kirby…
I'm also curious what this means for Delta, both when it comes to their stake in the airline, and the ways Virgin Atlantic's business model may evolve under new ownership.
This can't be good for Delta. As I wrote about in a separate post, I really think their global strategy is starting to backfire.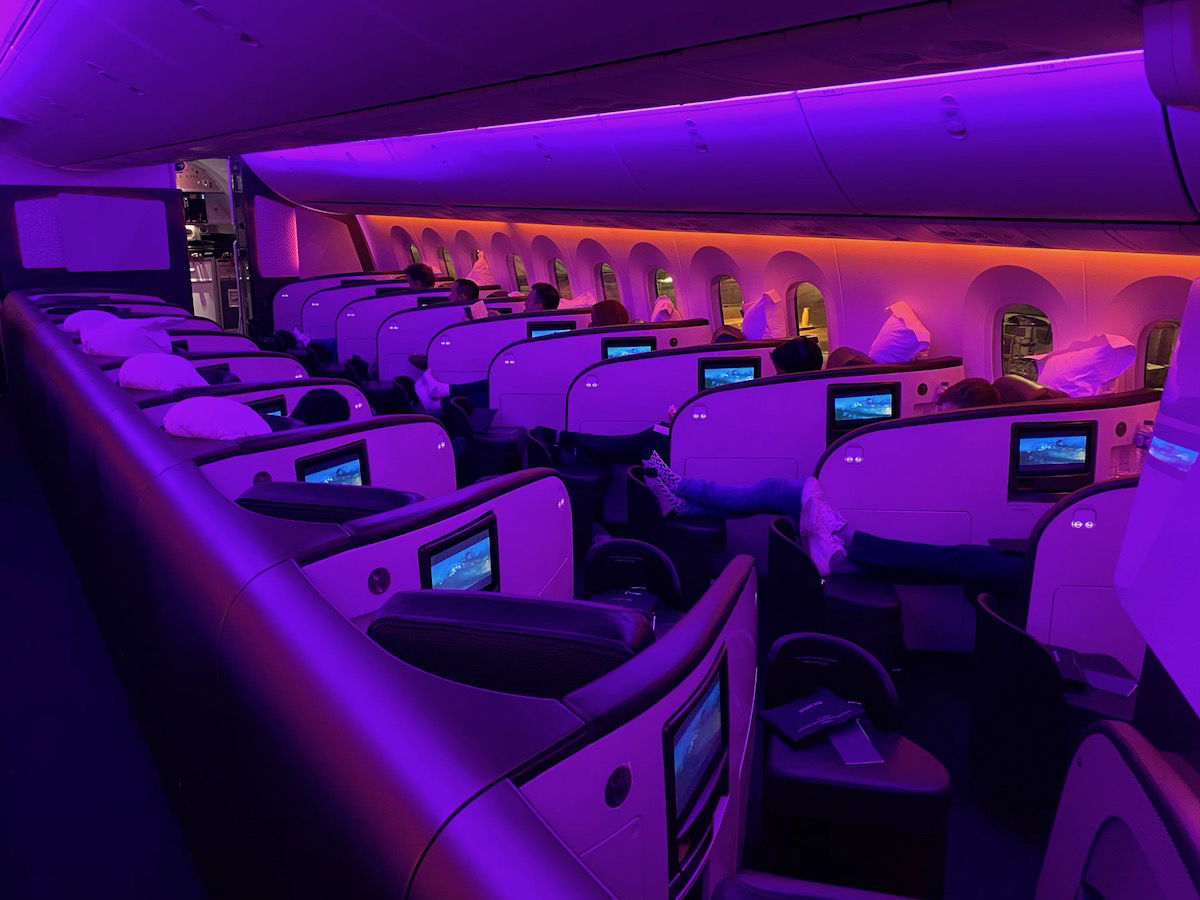 Virgin Atlantic's 787-9 business class
The irony in all of this…
Air France-KLM, Delta, and Virgin Atlantic, have a new mega transatlantic joint venture. In anticipation of this, back in 2017 it was announced that Air France-KLM would be buying a 31% stake in Virgin Atlantic, at a cost of 220 million GBP.
In other words, Virgin Atlantic would be owned 49% by Delta, 31% by Air France-KLM, and 20% by Branson.
At the very last minute Branson called off the deal, though, as he wanted to maintain his stake in the airline. It's not known how much money he spent for the deal to be called off, though it can't have been cheap.
When Branson agreed to the deal in 2017 he said that the decision came because he felt it was necessary to safeguard the future of the airline in an industry dominated by just a few airline groups.
Clearly his feelings changed. Around the same time Virgin Atlantic acquired Flybe and they were going to be rebranded as Virgin Connect, though that airline has liquidated in the meantime.
Obviously no one could have predicted this crisis, though if he had just followed through with the deal he had agreed to, he'd be a much richer and less stressed man (and meanwhile Air France-KLM would have a big problem on their hands).

Air France-KLM, Delta, and Virgin Atlantic, have a joint venture
Bottom line
Branson is now looking to sell his 51% stake in Virgin Atlantic, after failing to secure government aid. The buyer will have to be from the UK/Europe, and it looks like we should expect a non-airline buyer, given the current situation.
The airline will apparently collapse if a buyer isn't found by the end of May (or if the government doesn't backtrack), so this will be something to watch over the next few months.
Between Branson backtracking on selling his stake to Air France-KLM, Flybe collapsing, Virgin Australia entering administration, and Virgin Cruises launching in 2020, Branson is having especially bad luck with business right now…