---
Once we deplaned at Amsterdam's Schiphol Airport in the E Gates, we exited through a very efficient passport control and headed toward our connecting gate to Madrid, which was in the C Gates. Schiphol has two KLM Crown Lounges, one of them, the "Schengen Lounge," located between the C and D Gates (where most of the Schengen Area flights depart), and the other, which Ben reviewed last year, located between the E, F and G Gates near the non-Schengen departures. Since our flight was departing closest to the Schengen lounge, we headed there.
Having transited both Amsterdam and Paris Charles de Gaulle on this particular trip, I think (and I don't know that anyone would disagree) that Schiphol is by far the preferred airport to connect in if you're transiting onto an other European destination. I'll get into the specifics about a CDG transfer later on in this series, but suffice it to say Schiphol is extremely well laid out and easy to navigate. It's easily one of my favorite airports of all time, and certainly my favorite in Europe.
We arrived in the Schengen-side lounge, which had a bright blue check-in area (I have to say, KLM does stick with a theme) and a few different seating stations.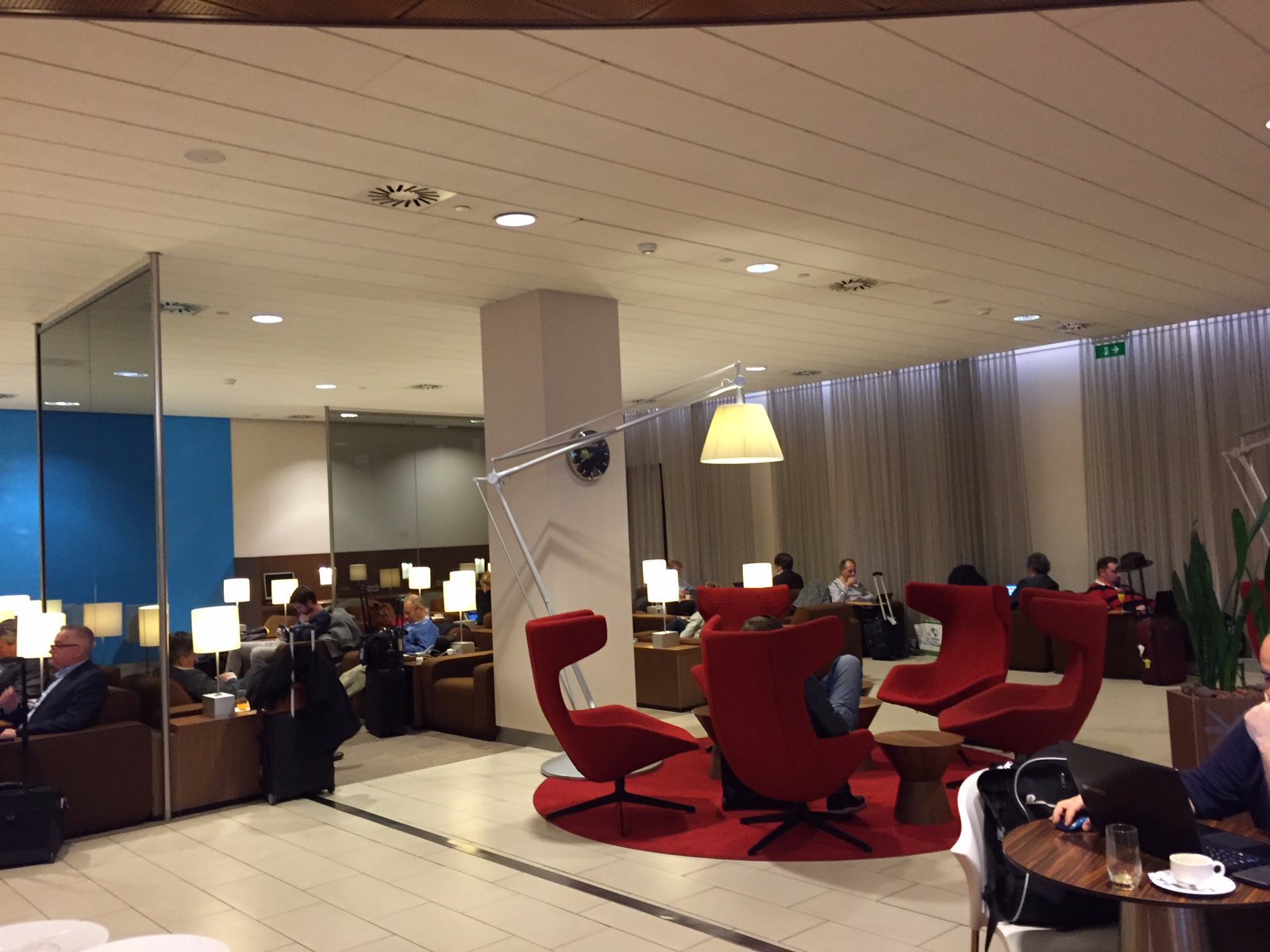 Almost as soon as we entered the lounge, the status on our connecting flight (which was supposed to depart at 11:05am) changed to a nearly two-hour delay (with a new departure time of 12:55pm). In fact, the entire departures board was lit up in red with delays on nearly every intra-Europe flight. We'd landed in very heavy fog, and some of the agents suggested it was weather-related, though we found out that it was a waterfall effect from the Parisian airport strikes, which were wreaking havoc on schedules throughout the continent.
Though it was busy, we found a nook and now that we'd have some time to kill, I decided to inquire after the shower rooms, since we'd just come from a long-haul overnight flight and a little freshening up would be in order. The customer service desk took our names, as there was a bit of a wait. The wait wasn't too long though, and within about 15 minutes the agent announced over the PA system that two showers were available for both me and my friend.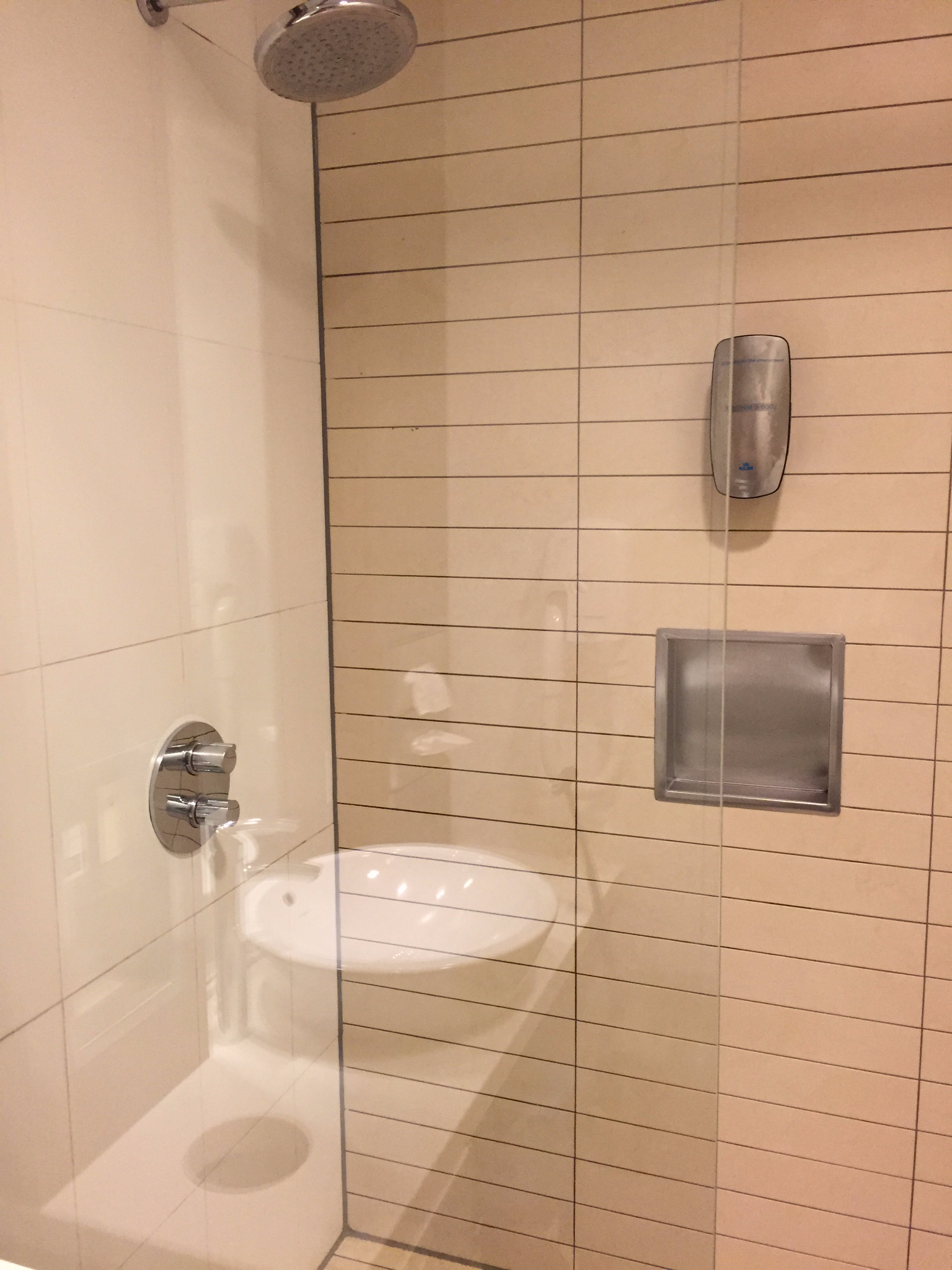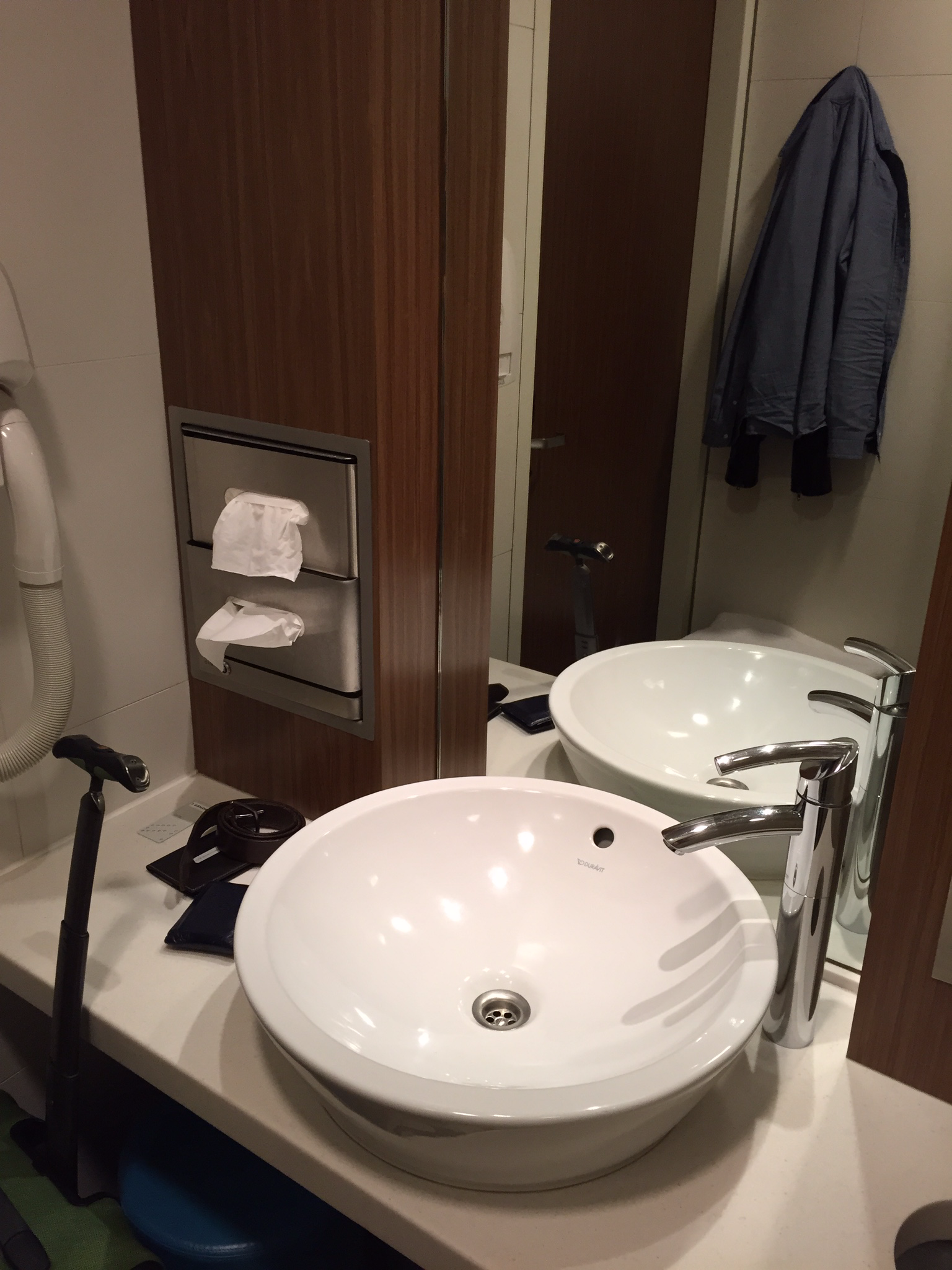 The shower room was basic, with a built-in soap pump, but perfectly functional for my purposes.
Once I was showered and changed, I headed back to our table and wandered around to check out the food and drink selection. Though I was neither particularly hungry nor thirsty beyond needing a coffee, the two-hour delay eventually convinced me to pour myself a mimosa. KLM offers a selection of juices and some French cremant sparkling wine. It being Holland, there is also plenty of beer, along with the regular selection of refreshments.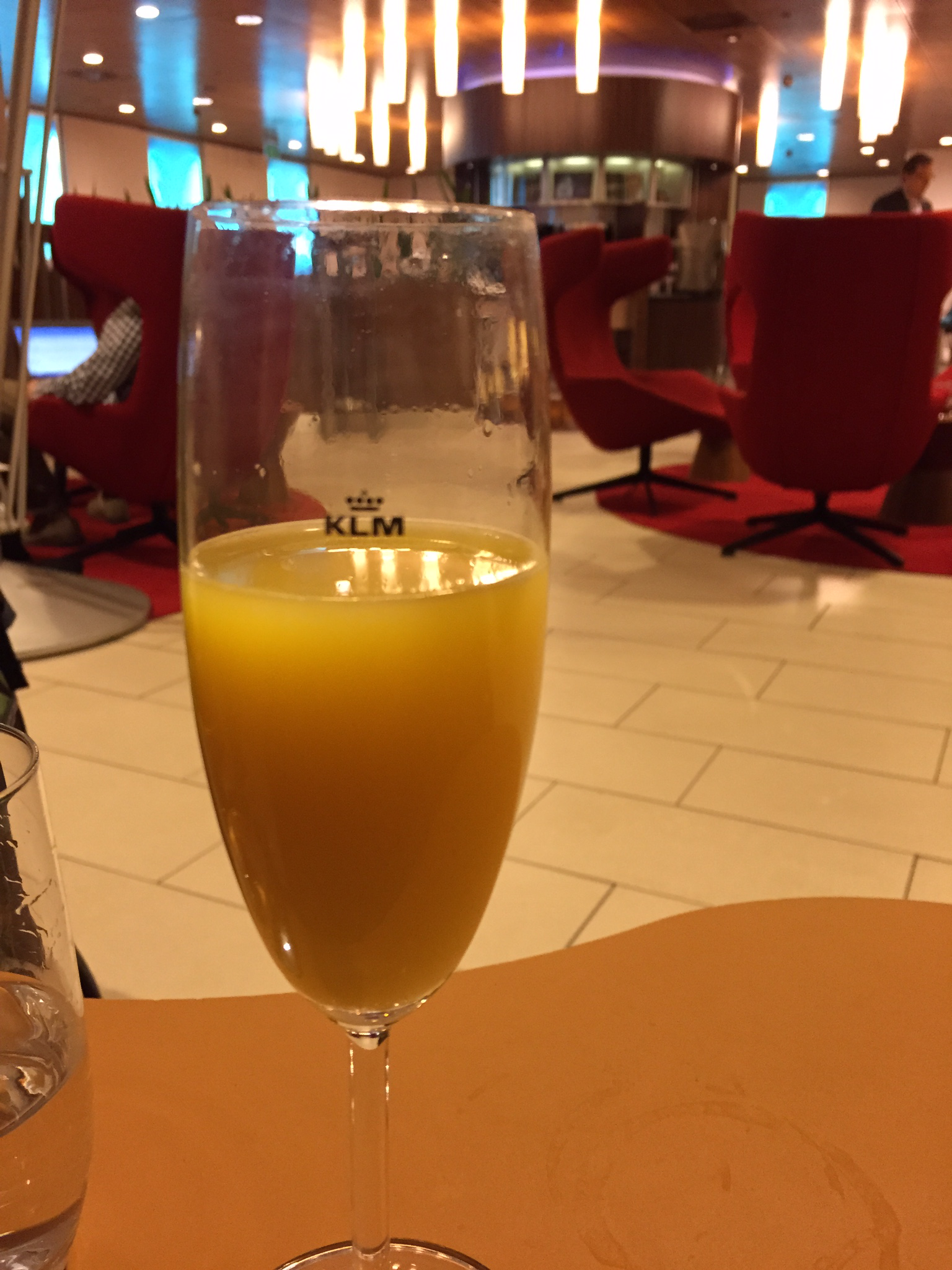 Though I noticed a tray filled with Ben's beloved stroopwafels, I was not as enchanted by them as Ben was. (However, my friend had about 5 of them, so maybe I'm the odd man out on this.) These were a bit gummy.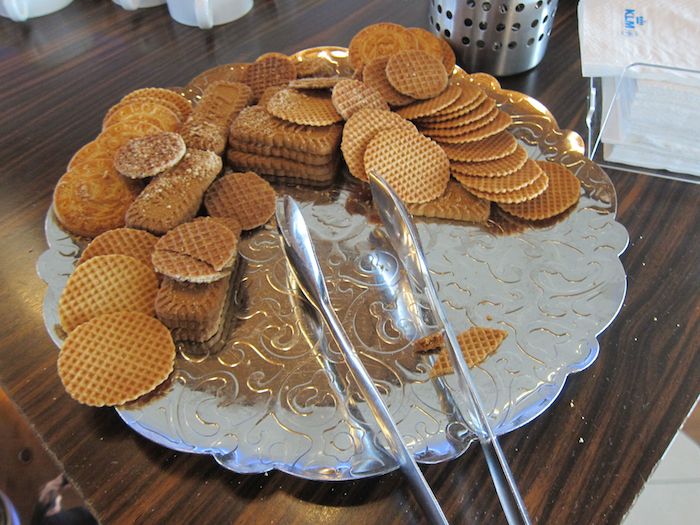 We'd been given conflicting information on when boarding for our flight to Madrid would begin, so to be on the safe side we left the lounge a little after 12:05 to head to the gate area.
KLM Crown Lounge Amsterdam (Schengen-side) Bottom Line
I'd read reports from others that the Crown Lounges were a Dutch national disgrace with unpalatable food, but the Schengen-side Crown Lounge seemed more than adequate for my purposes, and I appreciated the shower rooms and ample seating. You won't get fancy champagne or a particularly delicious-looking or generous spread of food, but it was a perfectly pleasant place to spend a few hours between flights, and the attendants at the lounge were helpful.
If you're not flying in a premium cabin, thankfully there are a number of other lounges available to passengers in Amsterdam, thanks to a credit card with lounge access.