KLM has this week opened its newly renovated lounge at Houston Airport, which is one of only four KLM lounges in the world (the airline has two lounges in Amsterdam, one in Toronto, and one in Houston).
A look at the refurbished KLM Lounge Houston
The KLM Crown Lounge at Houston Intercontinental Airport (IAH) has undergone a renovation, and is once again open to guests. The lounge is located in Terminal D near gate D7, and is open daily from 6AM until 9PM. The lounge is 3,962 square feet, with seating for 100 guests.
With the renovation, the lounge has new flooring, wallpaper, fixtures, furniture, and upgrades to the bathroom. The lounge also also now has a signature KLM Delft Blue house display, showcasing various miniature houses from over the years.
The lounge serves breakfast, lunch, and dinner from a self-service buffet, with hot and cold food options, salads, and daily hot soups. Cold and hot drinks are also available, including soda, juice, wine, beer, and spirits.
KLM operates daily flights from Amsterdam to Houston. For the summer season, the route is operated by an Airbus A330, while for the winter season it's operated by a Boeing 787.
Interestingly Air France also operates a lounge at Houston Airport, even though the two airlines are part of the same airline group. I've never fully understood the airline group's lounge strategy, and why they don't just brand all outstation lounges that both carriers serve as Air France-KLM.
Here's how Marleen van de Pol, KLM's VP of Customer Experience, describes the new lounge:
"Investment in signature lounges at international stations are the cornerstone of elevating the premium customer experience, aligning perfectly with our commitment to investing in our new World Business Class and our recently introduced Premium Comfort cabin. Branded lounges add to the connection with our customers in delivering our brand promise of creating memorable experiences."
Meanwhile here's how Eric Caron, Air France-KLM's General Manager of North America, describes the new lounge:
"Houston is one of our top markets in the US, and this upgraded lounge is a wonderful new offer, reaffirming our dedication to providing travelers with the utmost comfort and convenience. We look forward to welcoming our valued passengers in soon, providing an experience that will make their time at the airport as memorable as the destination itself."
Below you can find some pictures that KLM has shared of the new lounge.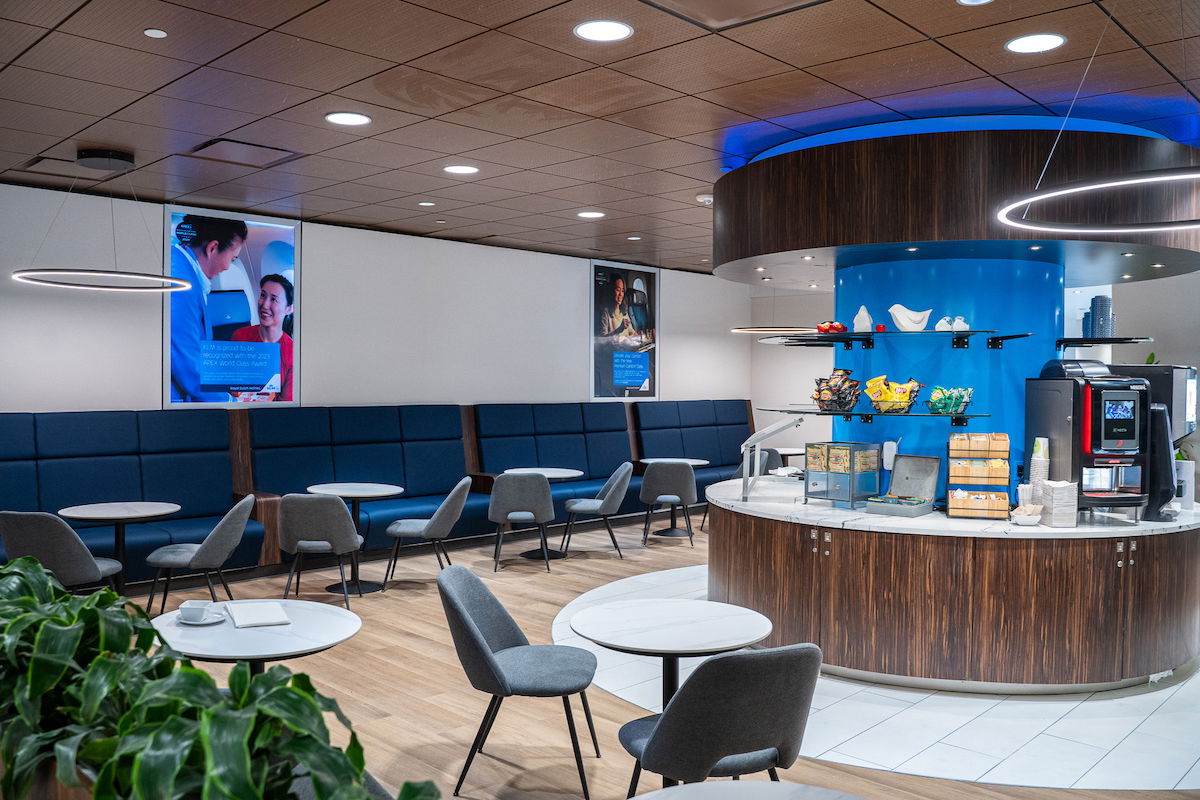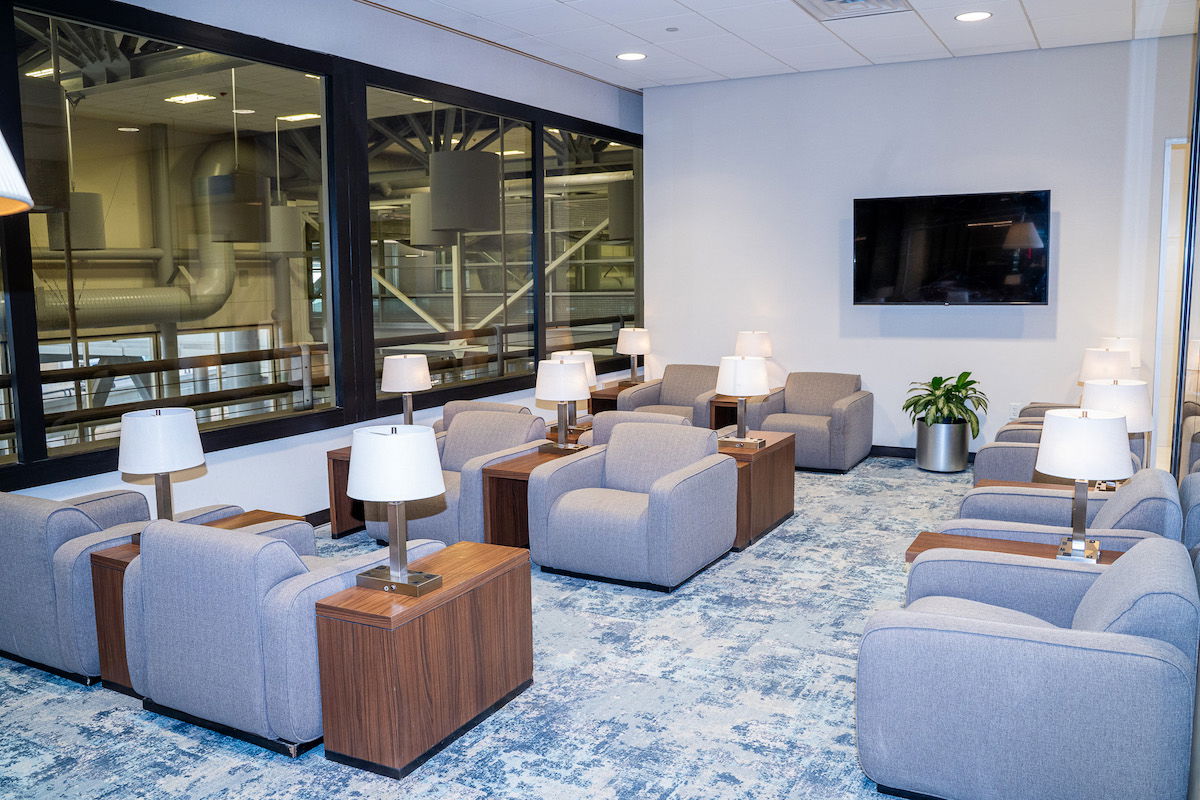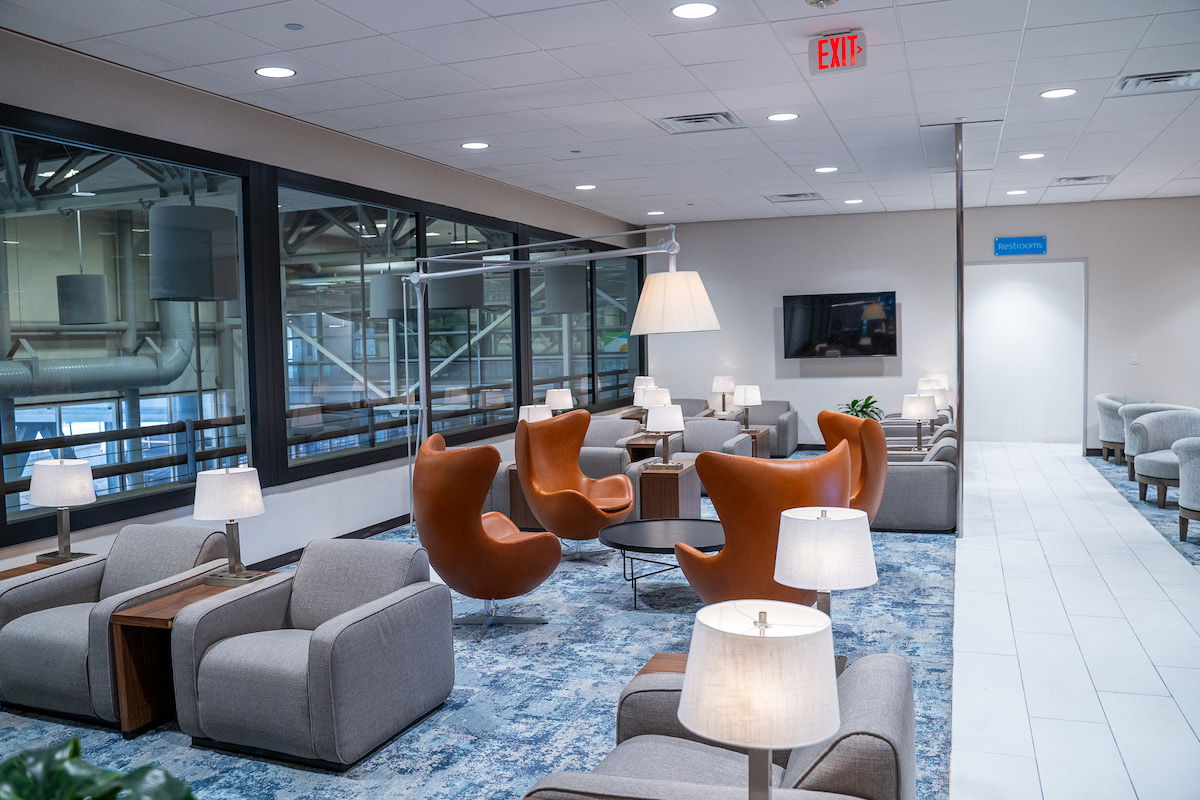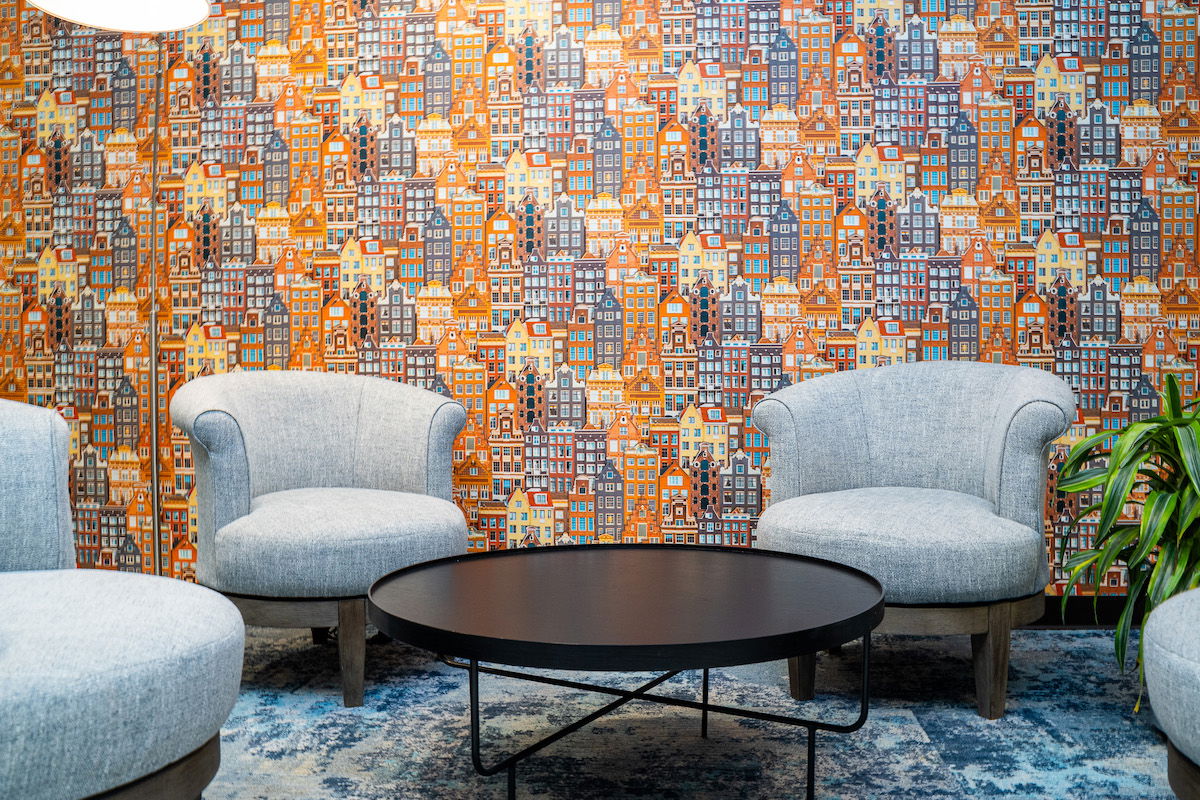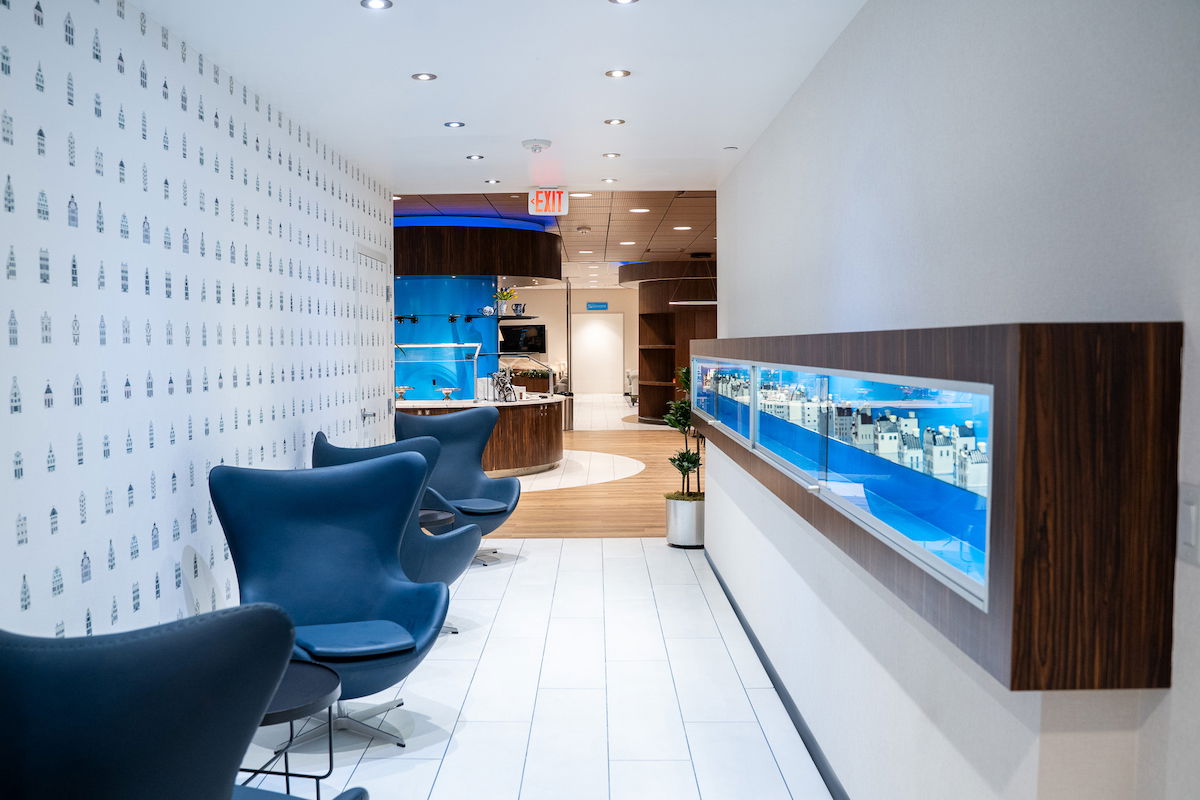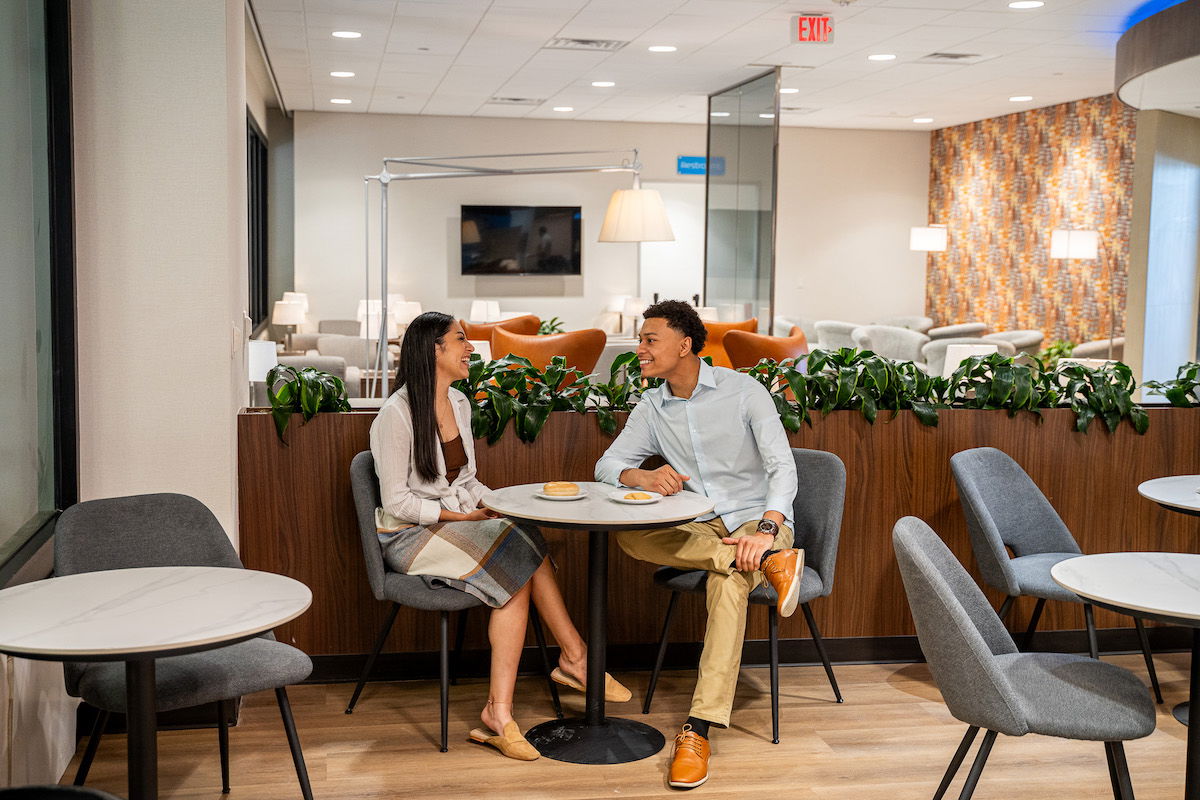 Who has access to the KLM Lounge Houston?
Who can access the KLM Lounge Houston? This lounge follows standard SkyTeam lounge access policies:
It's intended primarily for premium passengers on KLM, including business class passengers, as well as SkyTeam Elite Plus members traveling in other cabins
SkyTeam business class passengers and SkyTeam Elite Plus members traveling internationally same day on other SkyTeam airlines (like Air France) should also get access to the lounge
On top of that, the lounge belongs to Priority Pass. While Priority Pass members can technically visit any time the lounge is open, don't be surprised if you get turned away in the afternoons and evenings, before the Air France and KLM flights. You can also expect that the food and drink selection will probably be a bit better in the hours leading up to the transatlantic departures.
Bottom line
The new KLM Crown Lounge Houston has just opened. It looks like a significant improvement over the old one, though it's still on the small side, and the food and drink selection probably won't blow anyone away. Still, it's much better than before, and is a good option for Priority Pass members.
What do you make of the KLM Lounge Houston?