A bit over a year ago Singapore Airlines introduced their new A380 Suites product. The seats look ridiculously impressive, and I know this is a product many people want to try. I've reviewed Singapore's new A380 Suites on a flight between Sydney and Singapore. The product is no doubt cool-looking, but also disappointing in terms of the functionality.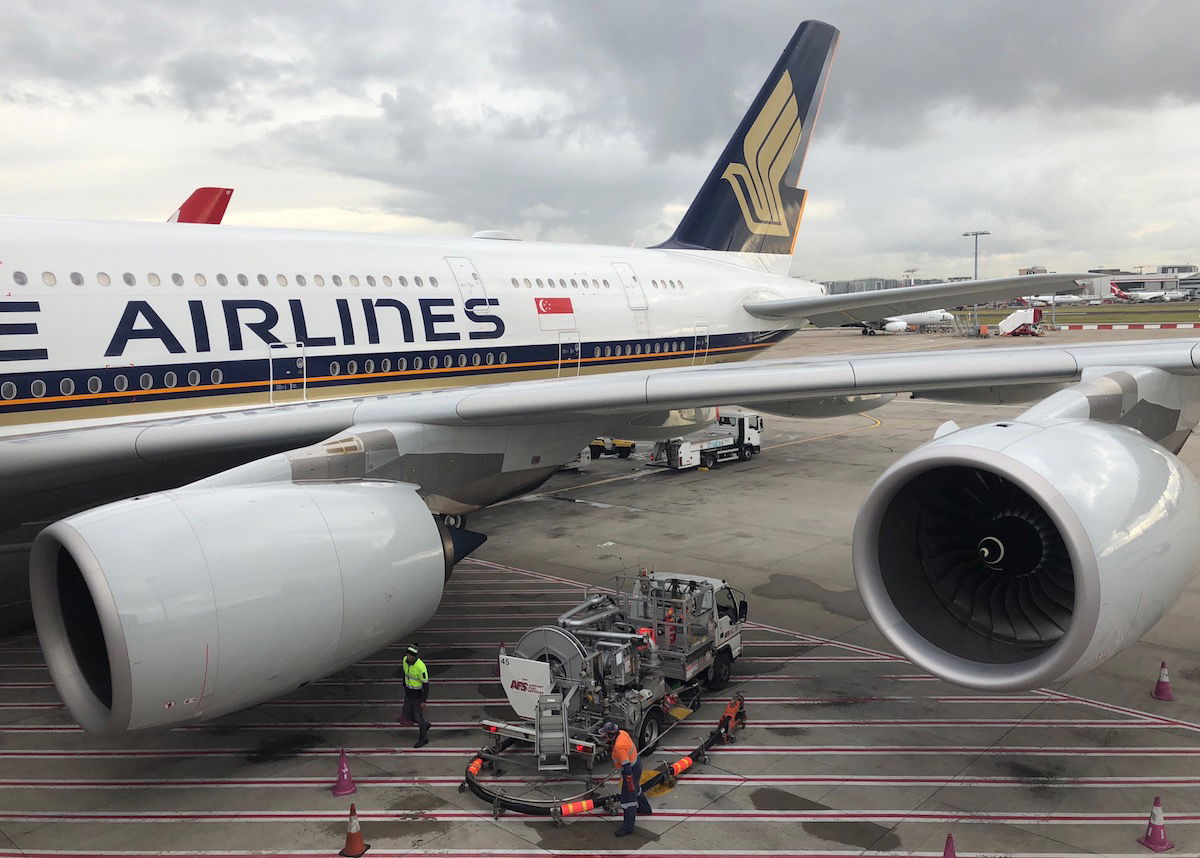 Eventually all A380s will feature the new Suites, though that's a drawn out process. As of now just five A380s feature the new Suites product (these planes have been delivered in the past 18 months), and then by next year Singapore's remaining A380s should be reconfigured with these new seats.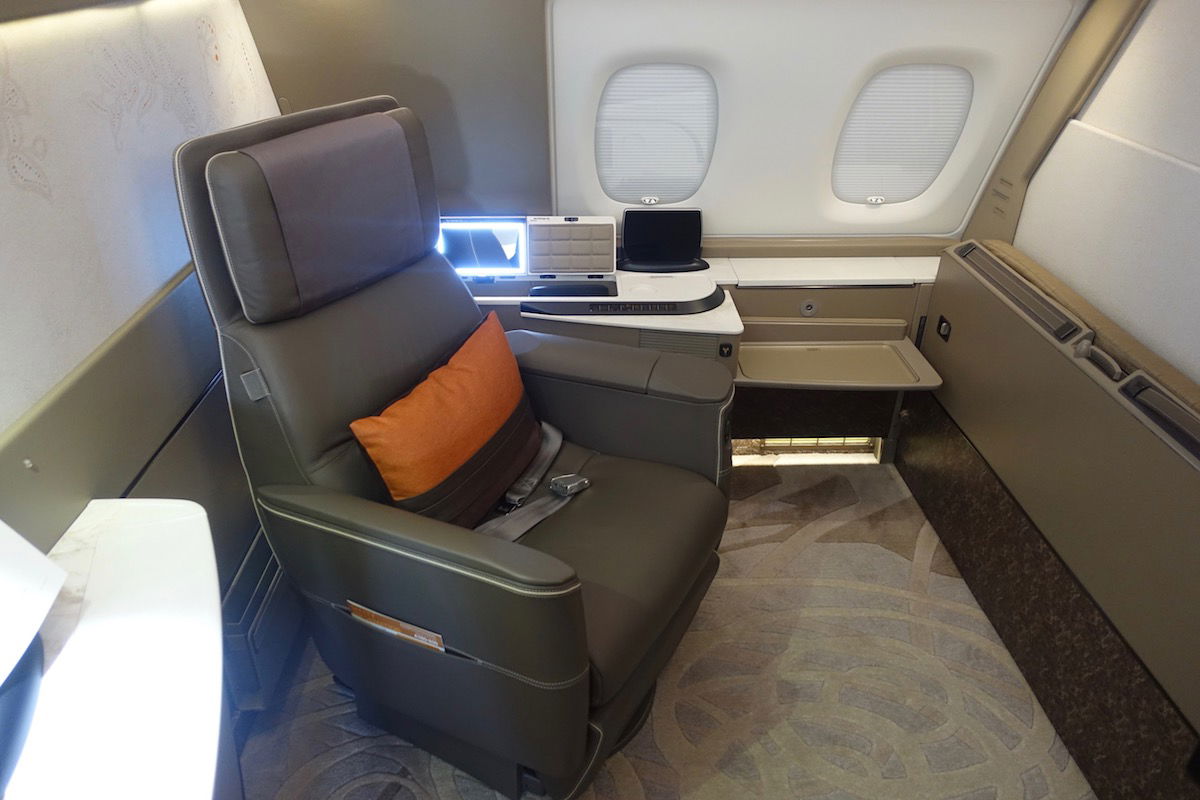 The catch is that Singapore Airlines significantly reduced Suites capacity with the introduction of this product. The former A380 Suites cabin featured 12 seats, while the new cabin features just six seats.
Not surprisingly, this smaller cabin has also meant that there's a lot less award availability, given that it's easier to sell six seats than 12 seats.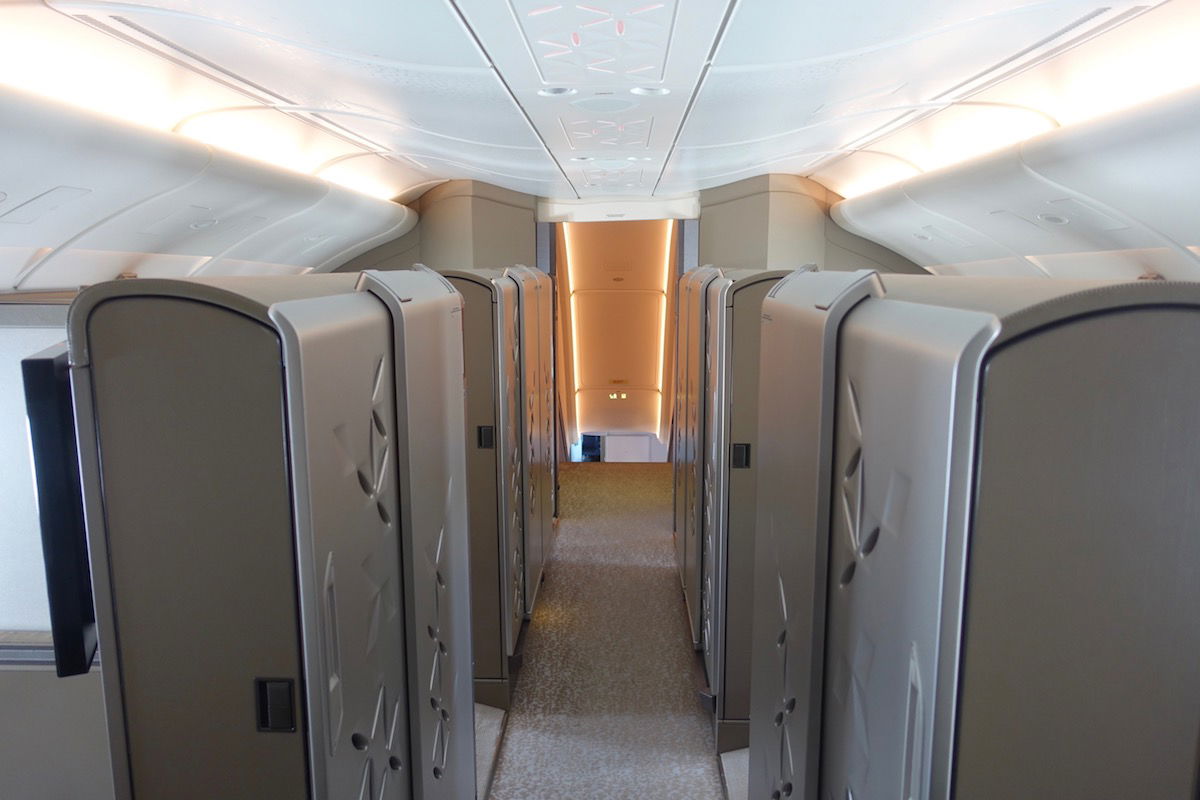 As of now Singapore flies the reconfigured A380 to Hong Kong, London, Shanghai, Sydney, and Zurich. You'll almost never find Saver seats in Suites on those flights, though. You can always waitlist an award, but the odds of it clearing are minimal. Otherwise some routes have awards at the higher award rates, but who wants to pay those if it can be avoided? 😉
However, there is one exception, as there's one route where Singapore actually makes new A380 Suites seats available in advance.
Specifically, Singapore Airlines releases a good amount of new A380 Suites space on their flight between Singapore and Shanghai. The airline operates this route several times per day, though generally only the following frequency is operated by an A380 with the new cabins:
SQ830 Singapore to Shanghai departing 9:45AM arriving 3:05PM
SQ833 Shanghai to Singapore departing 4:50PM arriving 10:20PM
A one-way Suites ticket between Singapore and Shanghai would cost you 53,000 KrisFlyer miles.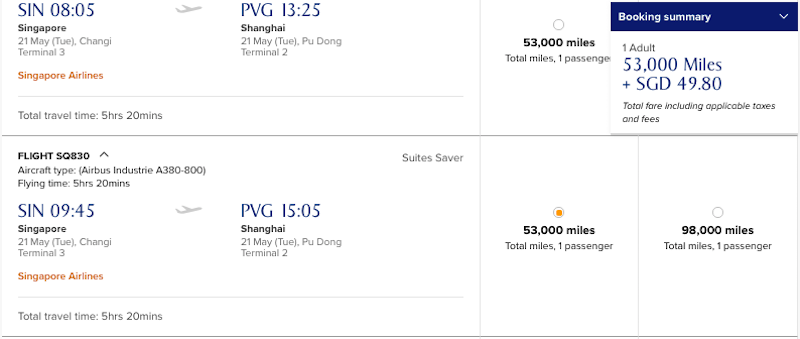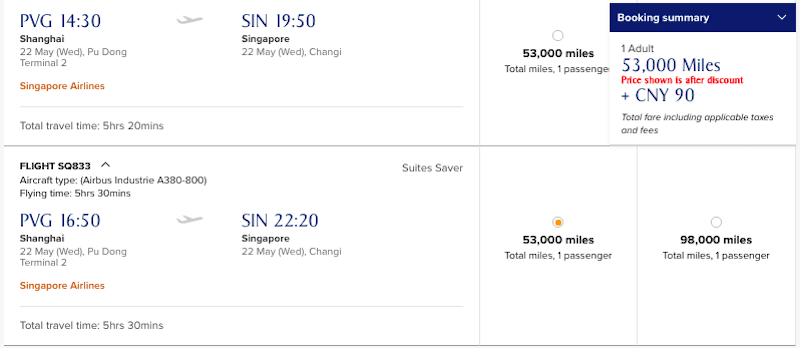 Indeed when you get to the seatmap you can verify the aircraft type.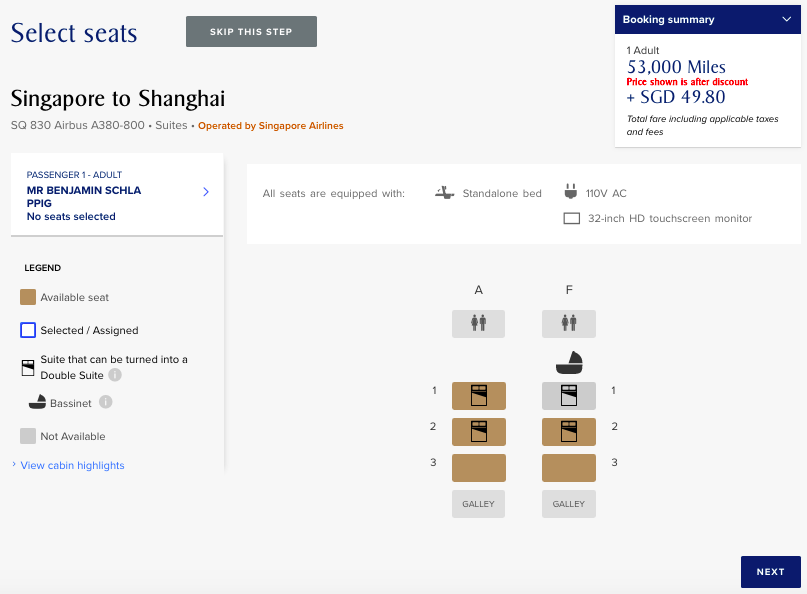 Even more amazing is that some flights even have two Saver seats, which would allow you to assign seats that can be converted into a double bed.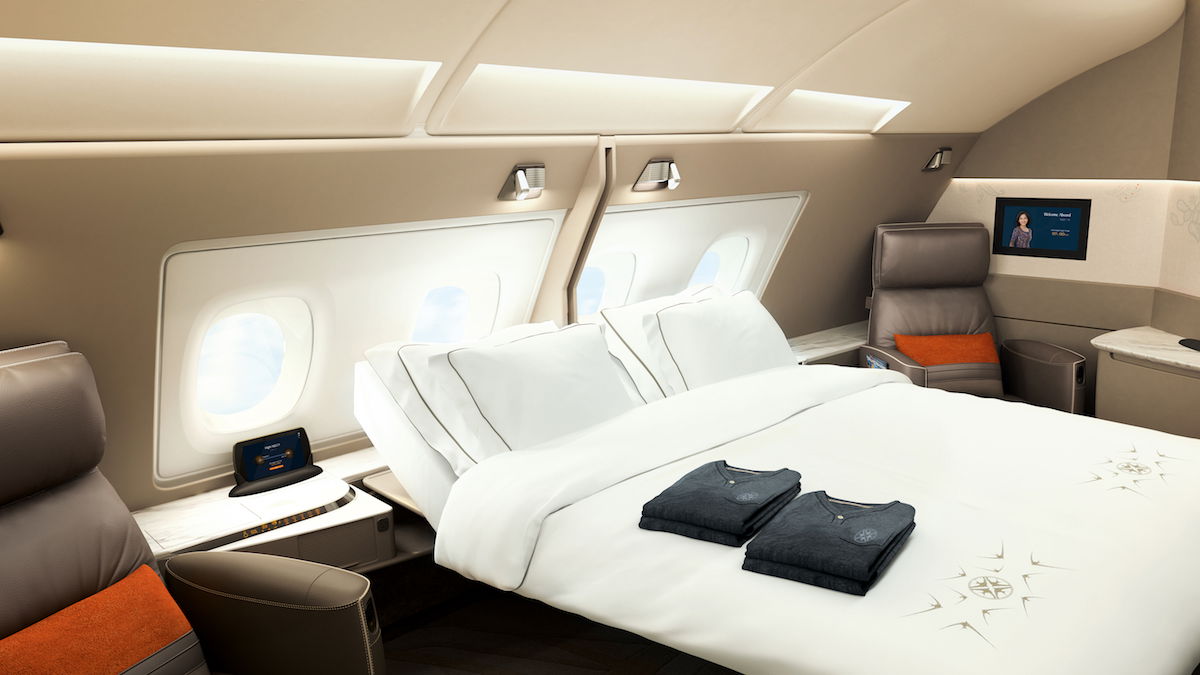 You can also book this as part of a larger award, which could be an even better value. For example, for 106,000 miles one-way you could fly from Shanghai to Singapore to Melbourne.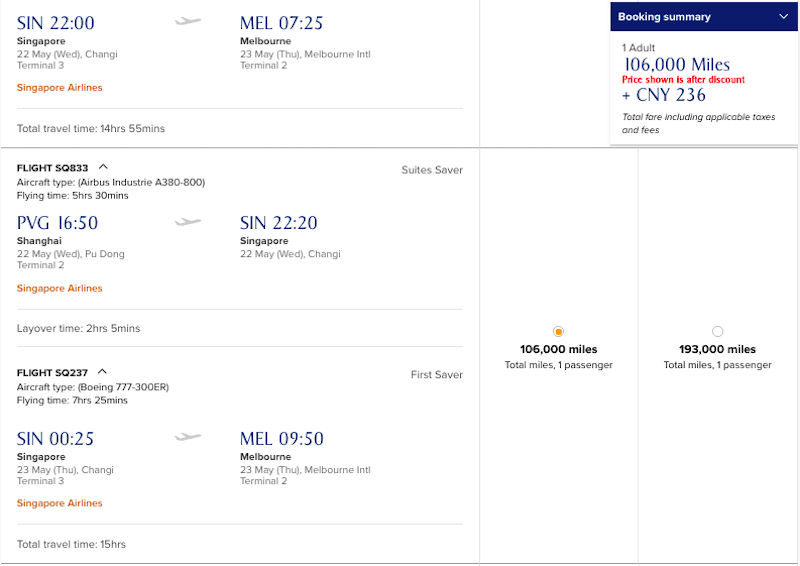 If you're interested in booking this flight but don't have KrisFlyer miles, KrisFlyer is transfer partners with Amex Membership Rewards, Capital One, Chase Ultimate Rewards, and Citi ThankYou, so there are lots of easy ways to earn those points.
Transfer points to Singapore Airlines KrisFlyer with the following cards:
Singapore Airlines makes most premium cabin award space available exclusively to members of their own KrisFlyer program, so you couldn't book this with partner airline miles.
Bottom line
Obviously in an ideal world you'd fly this product on a long haul flight where you can fully enjoy the service and rest. However, with only six seats in the cabin it's highly unlikely you'll find Saver space.
Being able to redeem KrisFlyer miles for Singapore's new A380 Suites between Singapore and Shanghai is a great opportunity to try this product. Even better, there's often award availability for two, so you can try out the double bed. To get even better value, book this as part of a larger award.
Has anyone redeemed miles for Singapore's new A380 Suites?
(Tip of the hat to PinterPoin)