———————————————————————-
While we only had two days in Istanbul, I think we did a pretty good job maximizing our time. Overall I loved Istanbul and would like to return. Istanbul's a unique city, given that it's on two continents (Europe and Asia). It really is a crossroad as far as the people and cultures go. Walking near the Bosphorus on the side of the InterContinental has a very European feel to it, with street cafes, shops, and European architecture, while the other side of the Bosphorus has a much more Middle Eastern feel to it, with mosques and of course bazaars. The phrase I've heard most frequently about Istanbul — where the east meets the west — really is true.
The people were nice, at least the ones not trying to pull the shoe shine scam on us or trying to rip us off by rigging the taxi meter. It's also worth noting that we didn't have any communication issues. Almost everyone spoke at least a bit of English.
Getting around Istanbul was easy as well. The subway, while limited in terms of the destinations it serves, was clean and fast (and there was a station right near the InterContinental, which proved convenient). Otherwise we did a lot of walking. We also took one of the street cars and once made the mistake of taking a cab (where we got ripped off).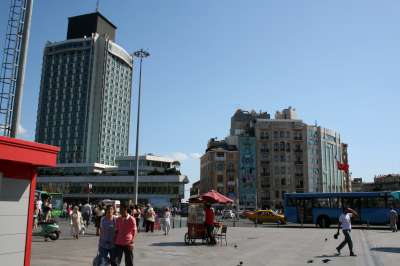 Near Taksim Square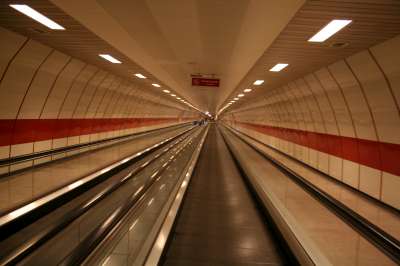 Subway path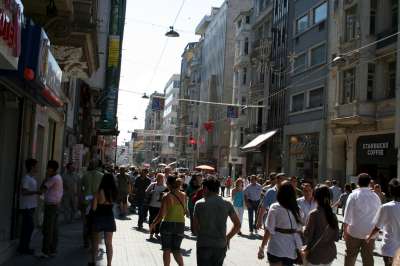 Istiklal Avenue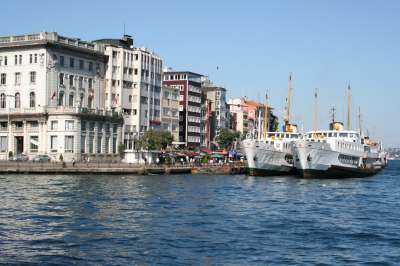 Beautiful waterfront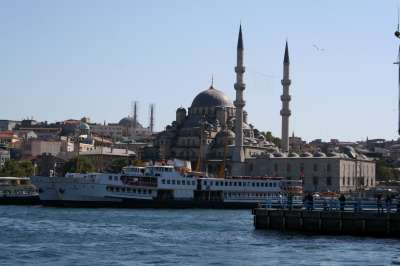 Mosque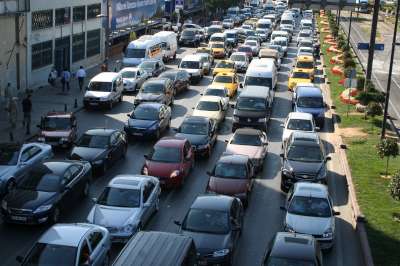 This is why we only took a cab once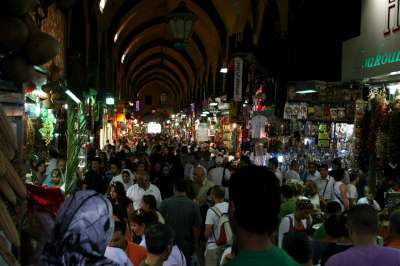 Grand Bazaar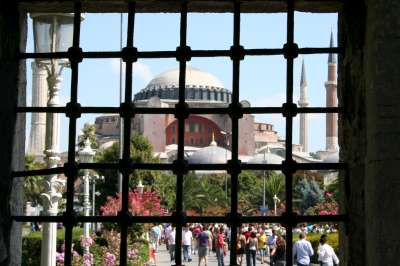 Haga Sofia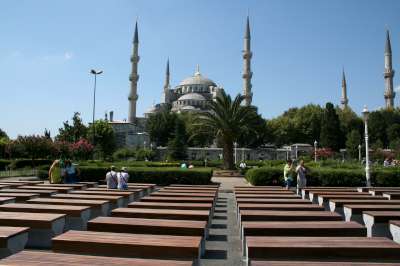 Mosque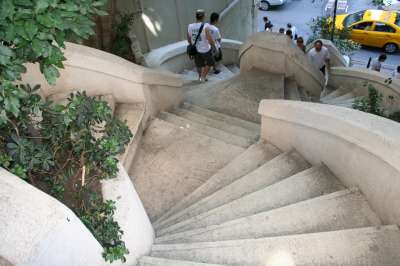 Fancy (random) stairs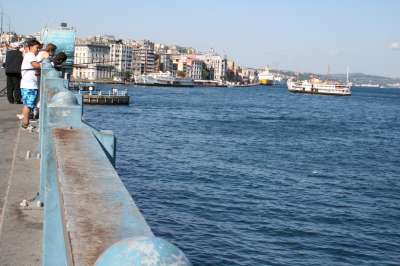 Fishing from the bridge
Oh, and here's a question for you folks. Every concession cart I saw had the same, round bread-with-a-hole looking thing. I mean, never before have I seen such consistency among concession carts. In New York you have hot dogs, pretzels, etc., but every cart seemed to have just these. What the heck are they?
So long story short I highly recommend Istanbul. I love the culture, the ease of getting around, and the beautiful landscape, along with the people and food.