As most of you probably know by now, there's a battle going on between the "big three" US airlines and the "big three" Middle Eastern carriers. I've shared my thoughts about why the US carriers can't compete with the Gulf carriers under the current system. And I think the US carriers are right for expressing their grievances, regardless of whether anything comes of it or not.
That being said, unfortunately the political action committees the US carriers are using to make their case are so beyond juvenile that this is just getting laughable. So far:
But this argument has just hit a new low, my friends. A really new low.
The Detroit Free Press published an article today entitled "Keep air travel competitive, fair."
The story starts as follows:
There's a once-daily Delta Airlines flight from Detroit to Marquette, in the Upper Peninsula, that wouldn't seem to have much to do with a fight over the huge expansion of international flights by three Middle East airlines.

But it does.

And that Marquette flight, along with air service to small communities around the nation, is at risk if the Obama administration doesn't confront — first through negotiation, and then maybe restricted market access — the unfair advantage those foreign airlines have appropriated for themselves.
Okay, so let's recap. Once daily flights like Detroit to Marquette are at risk because of the unfair advantages given by the United Arab Emirates and Qatar to Emirates Airline, Etihad Airways, and Qatar Airways. What are these unfair advantages, you ask?
A report comissioned by Delta, American and United airlines found that Qatar and the United Arab Emirates have funneled more than $42 billion in subsidies to Emirates, Qatar and Etihad airlines in the last decade, fueling a huge expansion in those airlines' international business.

Essentially, the report says the foreign governments are coordinating with the heads of the airlines, and are directing government resources toward huge airport expansions, low-cost equipment acquisitions and government-backed or sponsored loans — all to help the airlines grow their international passenger service.
That's right, the problem is subsidies. Fine, that's a reasonable enough argument in the context of this debate. At least that's what the US airlines have been touting all along. After all, there should be no government subsidies in air travel, right?
They further reinforce the point about subsidies:
If Emirates were winning that fare battle without subsidy, Delta would have no complaint. But because of the suspect relationships between the government in U.A.E. and Emirates Airlines, this raises serious fair trade issues.

If the trend continues, U.S. carriers will have to dump more than international flights. The other spokes in the network will be at risk, too, and places like Marquette or Alpena or Lansing — small communities whose air service operates on the thinnest of margins — would likely be hit hardest.
I'm totally with you, Detroit Free Press! These subsidies are ridiculous, and it would be a real shame if government subsidies got in the way of air travel service between Detroit and Marquette or Alpena, right?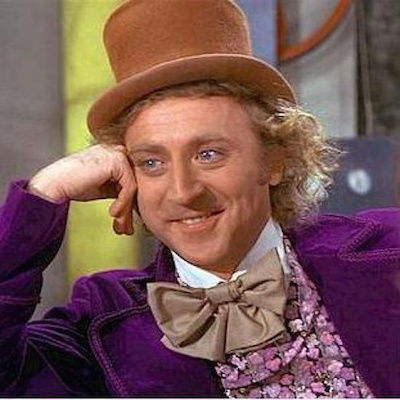 Now, this article was written by the "Detroit Free Press Editorial Board," so you'd think they could have just Googled for 30 seconds to make sure they had a sound argument.
Since they didn't, I did it for them, and it reveals some interesting information about the financials of Marquette's airport. Via the 2015 annual report & marketing strategy from Sawyer International Airport:
While it was the hope that the new Sawyer International Airport would be self-sufficient, as with the majority of smaller airports, this goal is unlikely for a variety of industry and economic factors. The Airport's annual operating deficit is approximately $300,000. Since 2013, Marquette County has contributed approximately $165,000 annually from its General Fund to the Airport's Stabilization Fund. In 2015, the subsidy has been reduced from $165,000 to $100,000.
And the numbers are similar for the other airports. It would also be a shame if Alpena Airport lost service, right? Interestingly the only reason that airport has service is thanks to the Essential Air Service Program. Via UpNorth Live:
Each year, millions of dollars are funneled from the federal government to commercial airlines, enticing them to serve small, rural airports.

The program is called Essential Air Service or EAS.

Three airports in northern Michigan participate in this program.

But some have wondered if the service worth the price.

At Alpena County Regional Airport, their $2.1 million equals EAS covering $136 for each of the almost 16-thousand passengers last year.
That's right, at Alpena Airport, the government subsidizes each passenger's ticket ~$136.
So to sum it up, damn the Middle Eastern airlines and their subsidies, because if this trend continues, routes operated by US airlines and subsidized by the government won't be able to survive.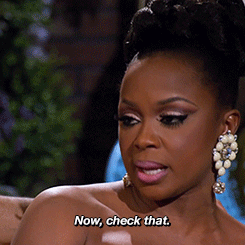 Bottom line
The arguments US carriers are making are just so embarrassing. They have a valid point which I do believe should be investigated.
But it's not about US jobs. Or freedom. Or Islamophobia.
The argument should come down to whether the mission statement of the Open Skies agreement is being honored:
Open Skies agreements have vastly expanded international passenger and cargo flights to and from the United States, promoting increased travel and trade, enhancing productivity, and spurring high-quality job opportunities and economic growth. Open Skies agreements do this by eliminating government interference in the commercial decisions of air carriers about routes, capacity, and pricing, freeing carriers to provide more affordable, convenient, and efficient air service for consumers.
That's it…