I've written several times both about flying low cost carriers in Europe, and about Norwegian generally. I have flown most of the big low cost carriers in Europe numerous times now, including:
FlyBe
Jet2
Norwegian
Primera
Ryanair
Thomas Cook
Thomson / TUI
Transavia
Volotea
Vueling
Wizz
Without question, Norwegian is the best low cost carrier I have flown in Europe, if not the world.
Note that most full service European carriers now also charge for seat selection, checked baggage and food and drinks. Unless you hold status with that airline/alliance, there's very little difference between a full service carrier and a good low cost carrier on a short European flight in economy.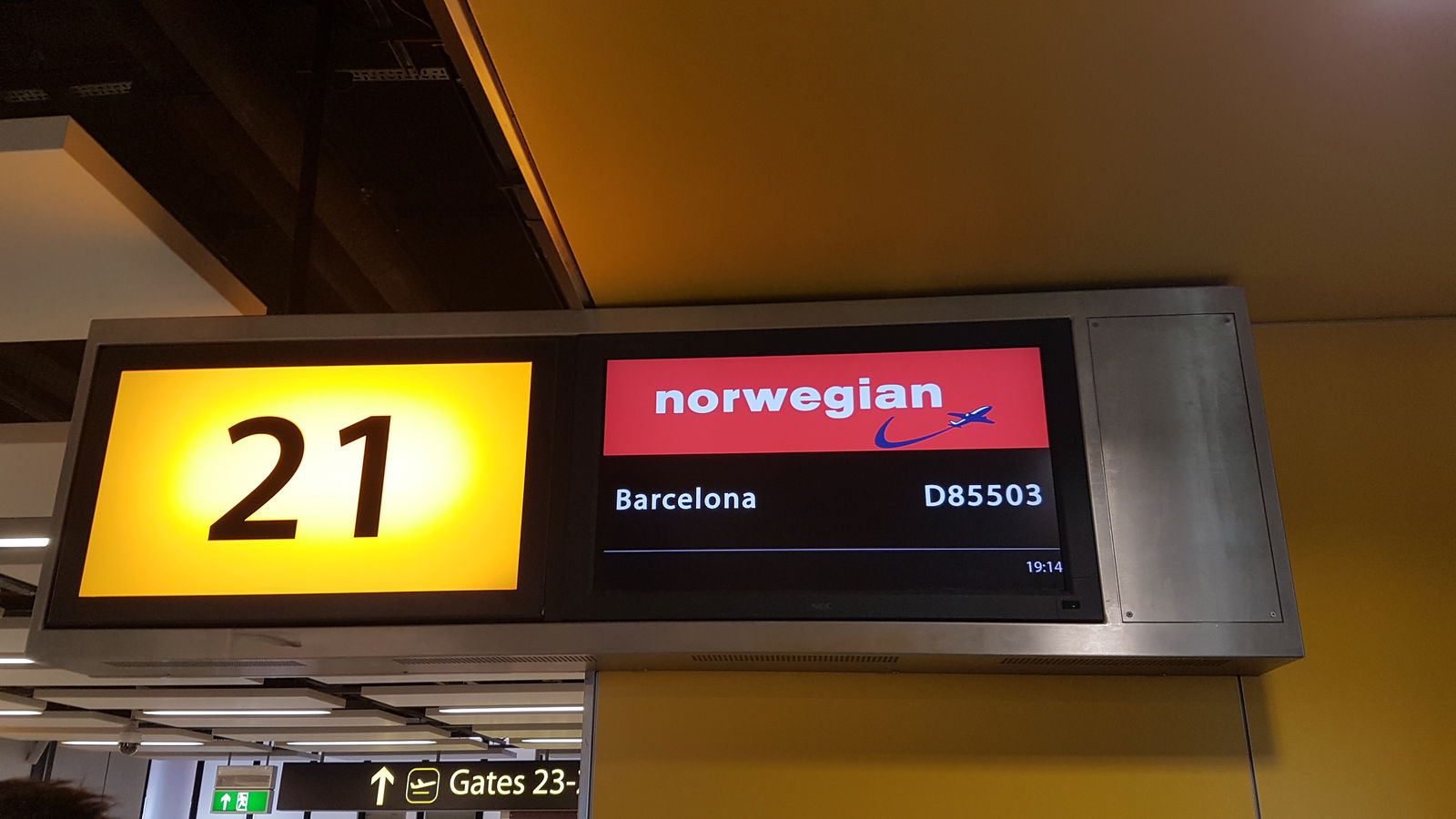 Here's why:
1. Transparent pricing
Unlike Ryanair, there is no fee to check in at the airport. They will happily print your boarding pass free of charge. Alternatively they have an excellent app you can use to get a mobile boarding pass.
Unlike Wizz, there is no charge to take a full sized hand luggage bag on board. I find Wizz's policy especially frustrating, because their advertised price is never their actual price unless you are willing to travel without any luggage at all (hand or checked).
Ryanair has also recently changed their hand luggage policy, where you can only take a full sized bag on board if you have paid for priority baggage. With Norwegian, if there's space on board, you can bring it on board.
Simple.
I flew Norwegian from London Gatwick last weekend, and not only did they not measure or weigh anyone's hand luggage, there's wasn't even one of those metal stands to try and fit it into.
Obviously if you are trying to bring a 50″ bag on board you will be stopped, but if your bag weighs more than 10kgs or even 12kgs you will not be stopped, questioned or reprimanded.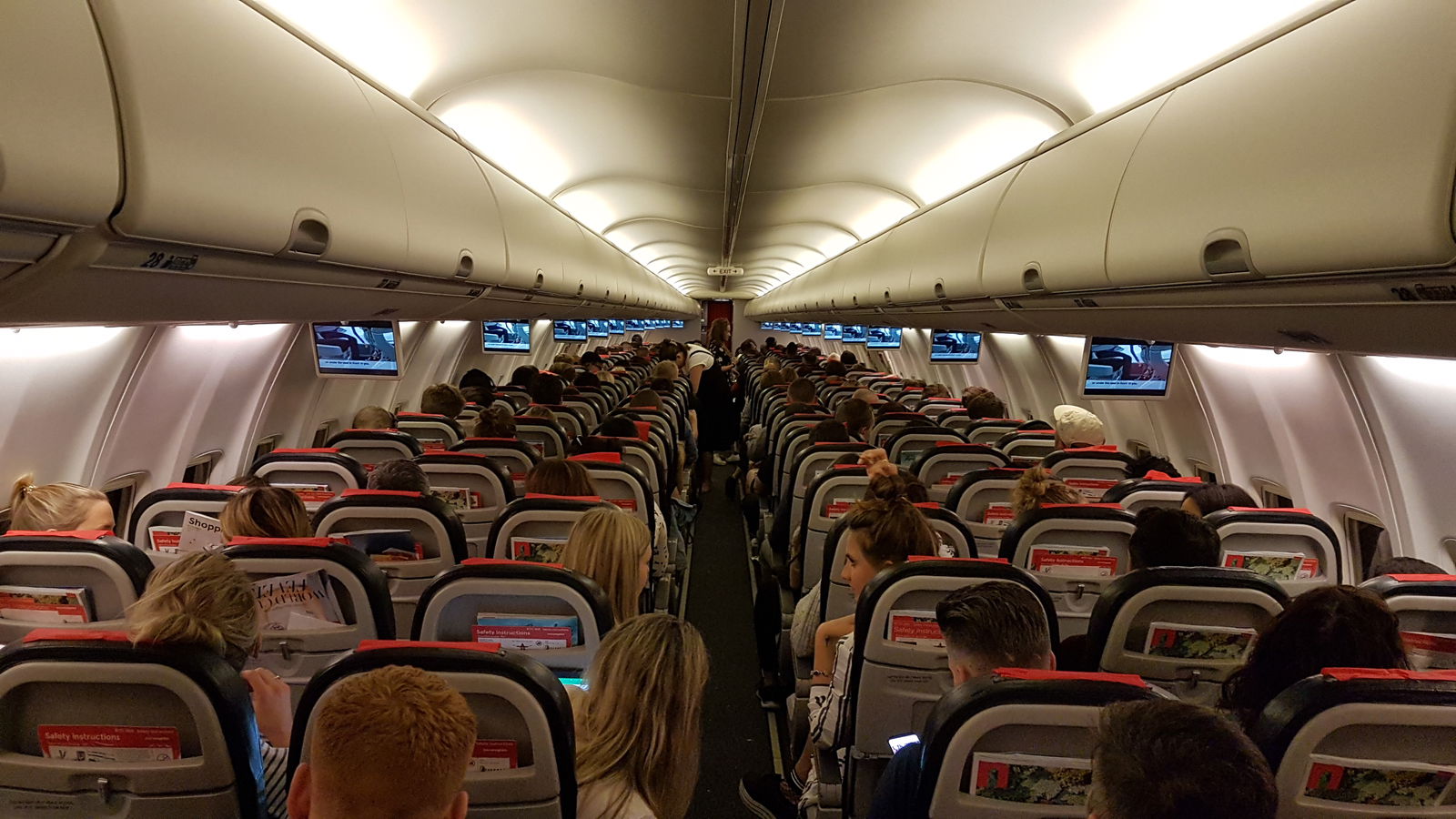 3. Fantastic staff
This is my absolute favourite thing about Norwegian. Every single flight I've had with them, short or long haul, has had pleasant, friendly staff who seem to really enjoy their jobs. On a recent flight to Malaga I had somehow managed row 1 without even paying for it. I went through the boarding gate and noticed everyone turning right. There weren't any signs but I assume I should turn left to go down the aerobridge. I kept turning left and wandering down and eventually found a plane door. I must have looked very confused as the cabin crew member welcome me saying:
'Welcome, Madrid?'
I stopped in my tracks and said:
'Oh god, I'm on the wrong plane!'
She smiled and said:
'I'm just kidding — you looked so confused I couldn't help myself. This is Malaga – welcome on board!'
On that same flight there were a number of connecting passengers coming from Helsinki who were delayed arriving into Gatwick. We waited a few minutes for them to arrive, and a couple of Finnish women raced onto the plane, very out of breath after clearly running the whole way from the their connecting flight and sat behind me. Rather than scolding the passengers for being late and delaying the plane like some low-cost crew might do, the Norwegian cabin crew said:
'It's okay, you made it! You can relax now. Can I get you a glass of water?'
On a low-cost carrier.
The Captain will also leave the cockpit at the end of each flight to farewell and thank each passenger for flying with Norwegian.
I love that.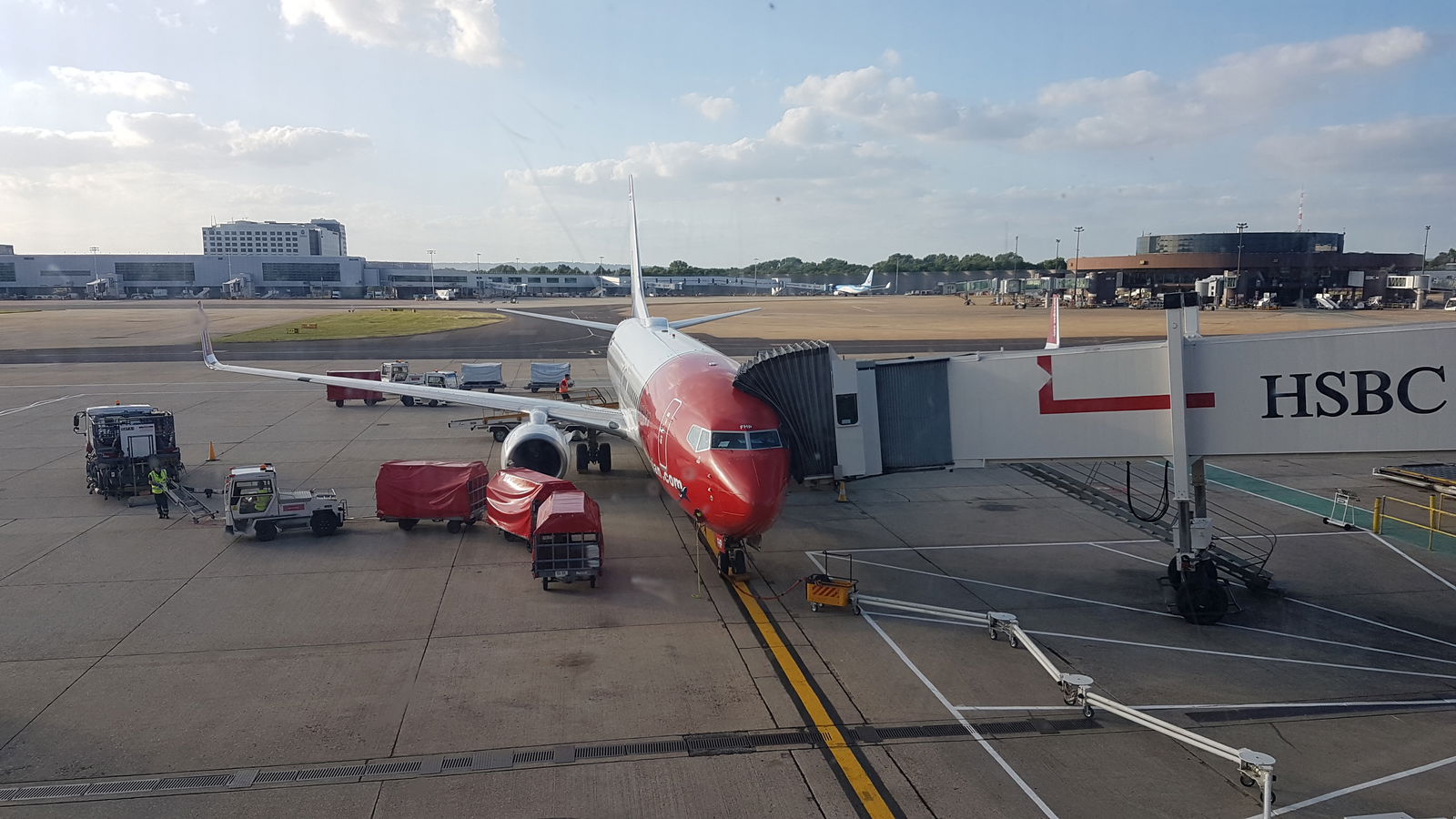 4. Free Wi-Fi
I don't value Wi-Fi on a flight as much as Ben does, but I love the novelty of having it for a short flight. On my last flight I was able to easily connect and reply to some of your comments on a previous article I wrote.
Naturally it wasn't lightning fast, but it was certainly fast enough to do what I needed it for.
It's impressive that they offer this free of charge.
5. Excellent leg room
Most low cost carriers have okay legroom, although I swear the legroom of Wizz was the tightest I have ever experienced and about the only time my knees were actually jammed against the back of the seat in front of me.
I'm 6″0 / 183cms and this was the legroom on my last flight on Norwegian.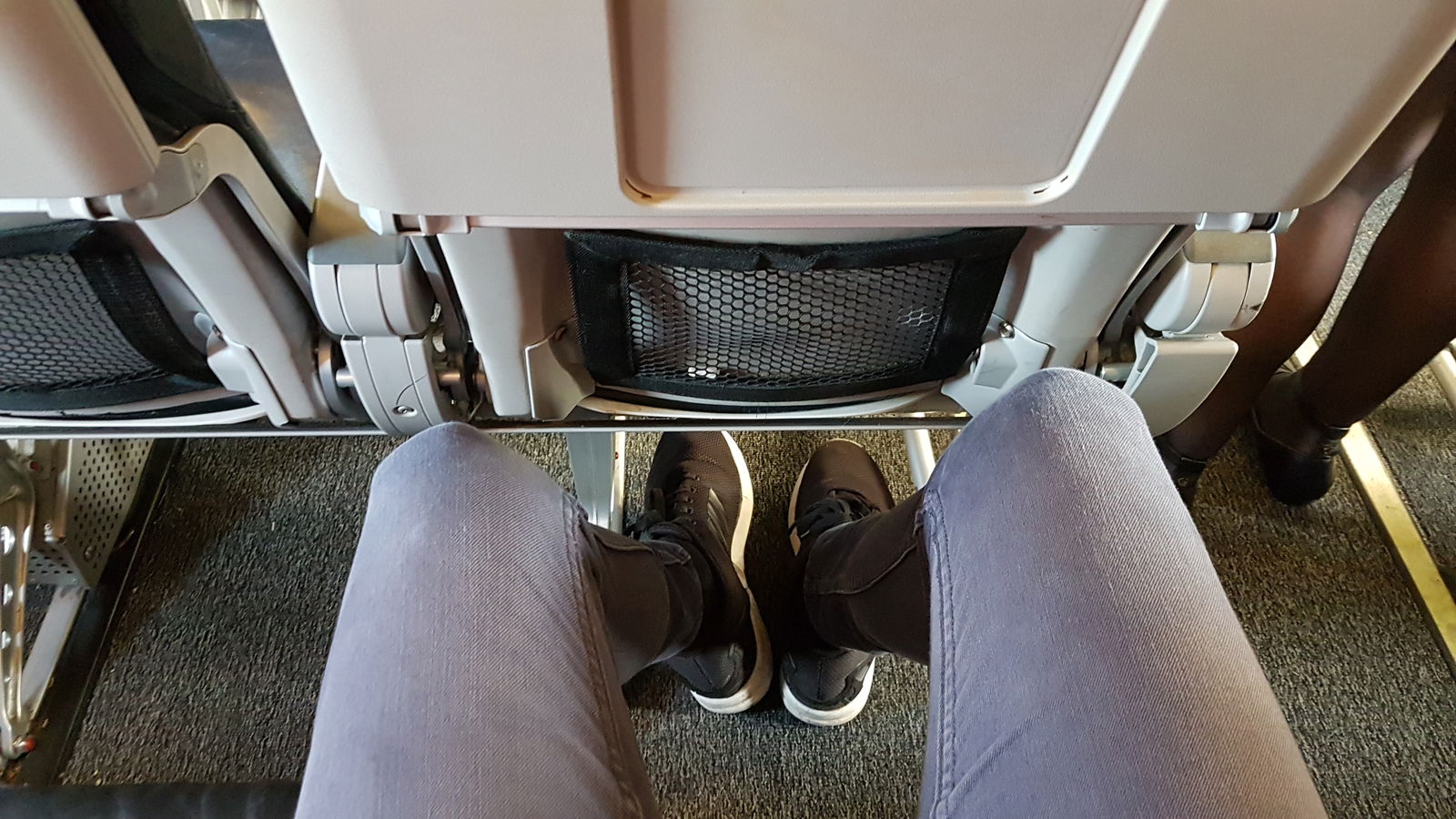 The X Factor: Norwegian long haul
Most European carriers don't operate long haul flights because the economics don't stack up. If they do, they are usually pretty grim experiences.
Norwegian is different. They operate a fleet of new 787 Dreamliners to multiple destinations between Europe and the Americas and Asia. All of the great things about Norwegian short haul are just as prevalent on their long haul flights. Here is Daniel's review of Norwegian long haul 'Premium Class' from London to Ft Lauderdale.
I flew Norwegian economy from London Gatwick to Boston last year. It was my first ever long haul flight on a low cost carrier, and my first flight over four hours in economy for five years. I wasn't really looking forward to it but thought the entire experience was brilliant. The seats were comfortable, the staff excellent and I loved the way you could order and pay for food and drinks from your seat back screen and it would be delivered in minutes, meaning you didn't have to wait for a trolley service.
I would happily fly Norwegian long haul again and recommend it to anyone who will listen. Their financial woes may mean it won't be around forever — I will be devastated if IAG or Lufthansa purchase the long haul division and cancel it.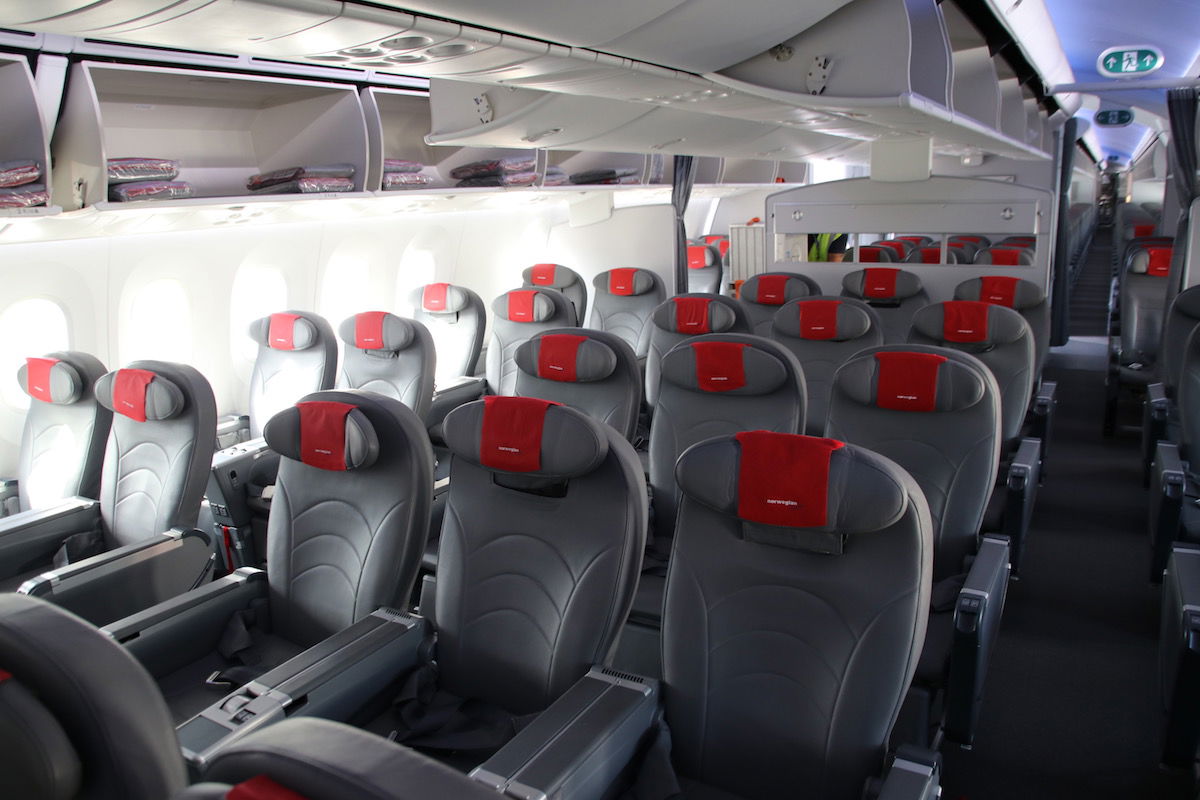 Bottom line
I've said before I don't mind flying Ryanair, but wouldn't go as far as to say I actively enjoy it.
But I have enjoyed every Norwegian flight I have ever taken and actively try and fly them whenever I can. They are often more expensive than Ryanair, given they have a higher cost structure because they offer a better product.
As a point of comparison, of the low carriers I have flown, I would say the next best two would be FlyBe and Transavia, while the worst two would definitely be Wizz and Vueling.
But if you have never flown a low cost carrier in Europe I would encourage you to give Norwegian a try. They are as good as it gets.
Have you flown Norwegian short or long haul? Who is your favourite low cost carrier in Europe?