Last week came the massive news that IAG (the owner of British Airways and Iberia) has purchased a minority stake in Norwegian with potential to takeover the entire airline.
You would have to have been living under a rock not to have heard about the growth of Norwegian Airlines, particularly over the past 2 years. I feel like not a month goes by without another new long-haul route announcement.
There are dozens and dozens of low cost airlines in Europe, and most have a pretty awful reputation. While I don't mind flying Ryanair, I avoid Wizz and Vueling wherever I can because I've had several unpleasant experiences on both.
One of the things that makes Norwegian unique is they have a fantastic reputation in Europe. Everyone I speak to genuinely enjoys flying them, for reasons I hear over and over again:
Lovely staff
Free Wi-Fi
Modern, comfortable aircraft
Relaxed hand baggage rules
It doesn't feel like a low cost carrier
I haven't yet flown JetBlue, but understand they have a similar reputation in North America.
As well as their impressive short-haul operations in Europe (and oddly enough, the Caribbean), Norwegian have been growing their longhaul route network, particularly from London Gatwick to the US. This has been at an astonishing (and perhaps unsustainable) rate, as they rapidly take the keys to a growing fleet of fuel efficient new Boeing 787 Dreamliners.
Norwegian's corporate and ownership structure is confusing, but their longhaul 787 destinations from London Gatwick alone are currently as follows:
Austin
Boston
Buenos Aires
Chicago
Denver
Fort Lauderdale
Las Vegas
Los Angeles
New York City
Oakland
Orlando
Seattle
Singapore
Norwegian also operate longhaul services from Oslo, Paris, Copenhagen, Rome, and Stockholm to the United States.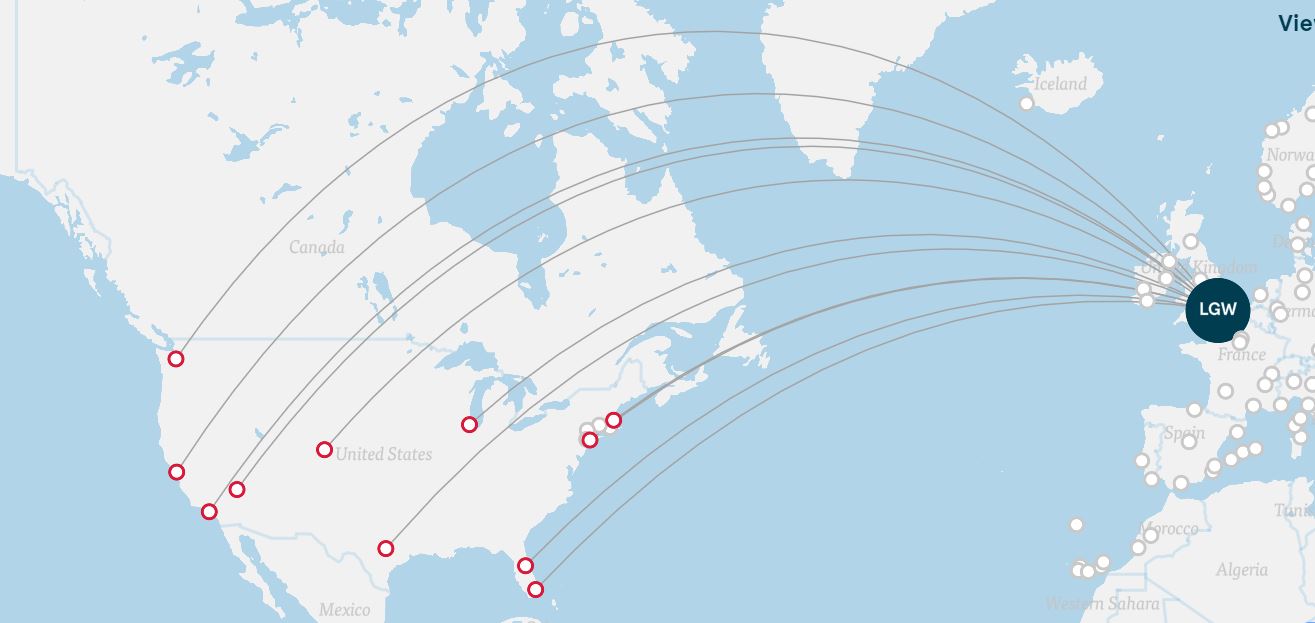 Worrying their competitors
While Norwegian have chosen secondary airports at some destinations to reduce landing fees, like Oakland instead of San Francisco, and Fort Lauderdale instead of Miami, they also compete directly with full service carriers like British Airways and American Airlines. And this is no more notable than on the prized London to New York route, which is one of the most competitive but also most profitable medium-haul routes in the world.
Norwegian's full-efficient aircraft, high-density seating, and low operating costs mean they can offer seats at a lower price than their full service competitors. At least to those passengers who are willing to forego the luxuries of lounge access, flat-beds and champagne.
Daniel has reviewed Norwegian premium before and found it perfectly acceptable as a premium economy product. Last year I flew Norwegian from London to Boston after seeing a sale fare that was too good to pass up. The flight was barely 6 hours, and during the day. I had a great experience and would happily fly them on a similar length route again.
Although I'm not sure I could handle a 13 hour overnight flight to Singapore or Buenos Aires.
Norwegian have their competitors so worried that British Airways made (what I consider to be) a tactical error in actually measuring their seat costs against Norwegian at their investor day last year. This means that even though the two airlines are completely different, and offer very different value propositions, BA are worried enough about Norwegian's growth that they feel they need to compete. And they've already given up on one route.
And with Boeing 777s configured with nine-across in economy, British Airways has realised they can't compete –- Norwegian's cost base is lower, and you don't hear people complain about Norwegian like they do about BA!
All of which helps to explain their recent surprising minority investment in Norwegian.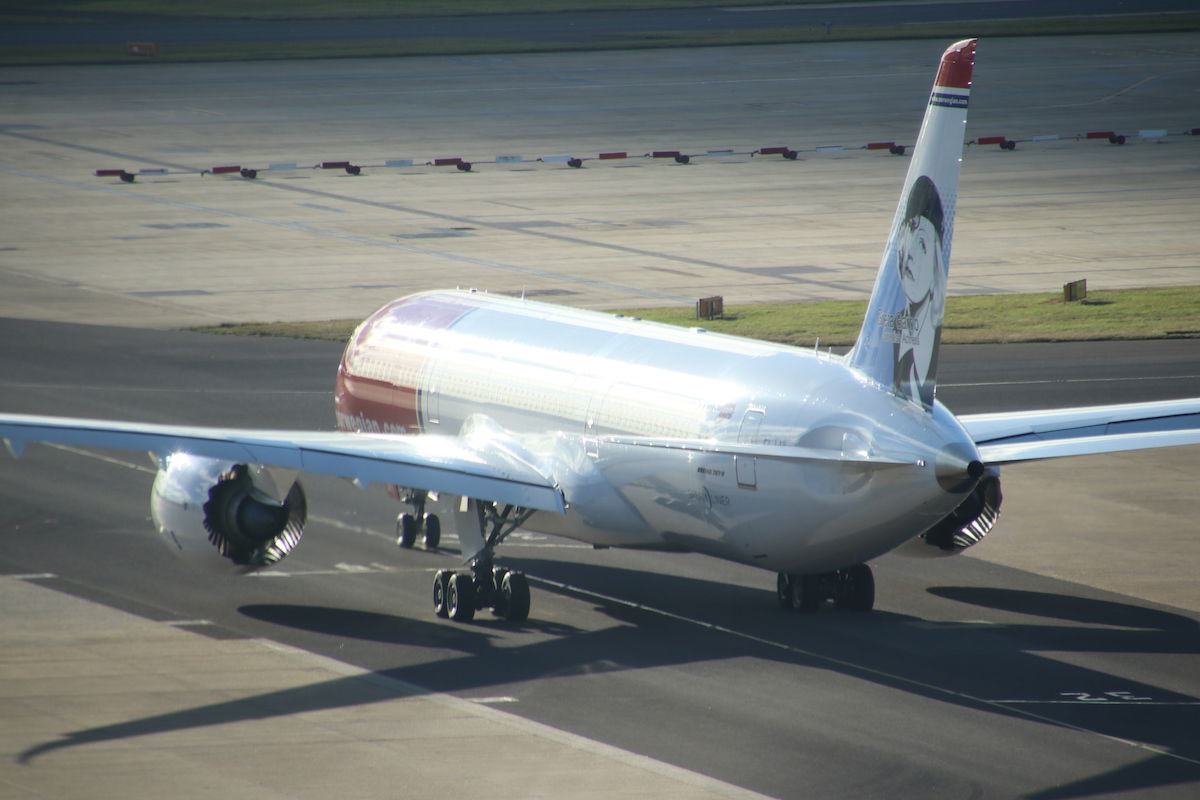 Longhaul on a narrowbody — a step too far?
Last year Norwegian took ownership of their first of several Boeing 737 MAX aircraft, whose extended range have the capability of connecting certain parts of (very) Western Europe, and (very) Eastern North America.
Norwegian decided to link cities/towns that had not previously had transatlantic flights as these were just within the limits of this new aircraft. This strategy has had mixed success.
While it's easier to fill a 737 than a 787, there are limited population catchments in some of these smaller towns. While landing fees would have been reduced, if not waived to entice Norwegian to commence services, Norwegian may have overestimated the desire of their passengers to land in airports that are a long distance from the major cities they may be visiting, Ryanair-style.
I would need an enormous cost savings to land in, say Stewart Airport and then face a 90+ minute journey into New York City after spending 6+ hours cooped up in a 737.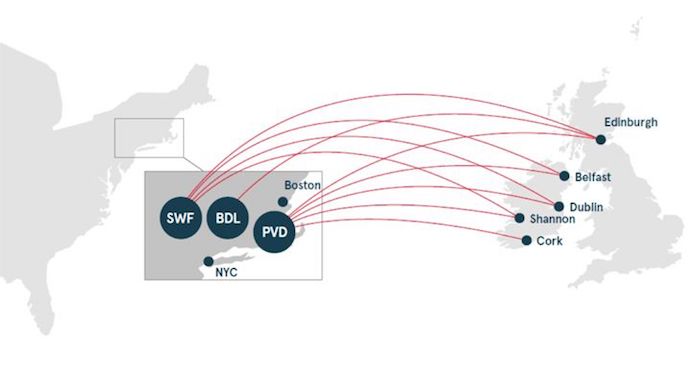 Sustainable?
All these new planes aren't cheap.
Norwegian is spending a lot of money very quickly, which has led Ryanair boss Michael O'Leary to claim they are running out of money so fast that they will be out of business in months. And unlike Ryanair or easyJet, Norwegian aren't currently profitable.
I don't believe they're about to collapse, but I'm not sure their pace can continue.
Where to next?
Out of London at least, Norwegian seems to have been just copying British Airways and Virgin Atlantic's US route map one route at a time. And in the case of British Airways at least, there are still plenty of routes left to copy and launch. A slowing in expansion might indicate some signs of financial stress but that's yet to be seen.
British Airways has begun densifying their Gatwick based 777s to lower their seat costs to a level they believe is lower than Norwegian's. But most of British Airways' Gatwick-based 777s operate longhaul flights from London to the Caribbean and Central America, which Norwegian have not yet set their sights on.
British Airways, through their IAG parent have launched LEVEL, a Spain-based low cost, longhaul airline that will attempt to challenge Norwegian, especially where they can beat Norwegian to the punch to launch particular routes.
Before last week's news I imagined the long-term strategy was for LEVEL to launch flights from London Gatwick to compete directly with Norwegian but I think this will struggle. Norwegian already has such a great reputation with UK and US travellers that a watered-down BA substitute will not be an attractive alternative, even if it's slightly cheaper. Personally, I have absolutely no plans to fly LEVEL.
Norwegian also have some very ambitious goals to build an Argentinian base and launch some truly obscure routes.
I don't believe they fully understand the markets they are considering launching into, as Perth to Singapore is already well serviced by low cost carriers like Jetstar and I'm not sure Norwegian will be able to compete on price for a relatively short flight.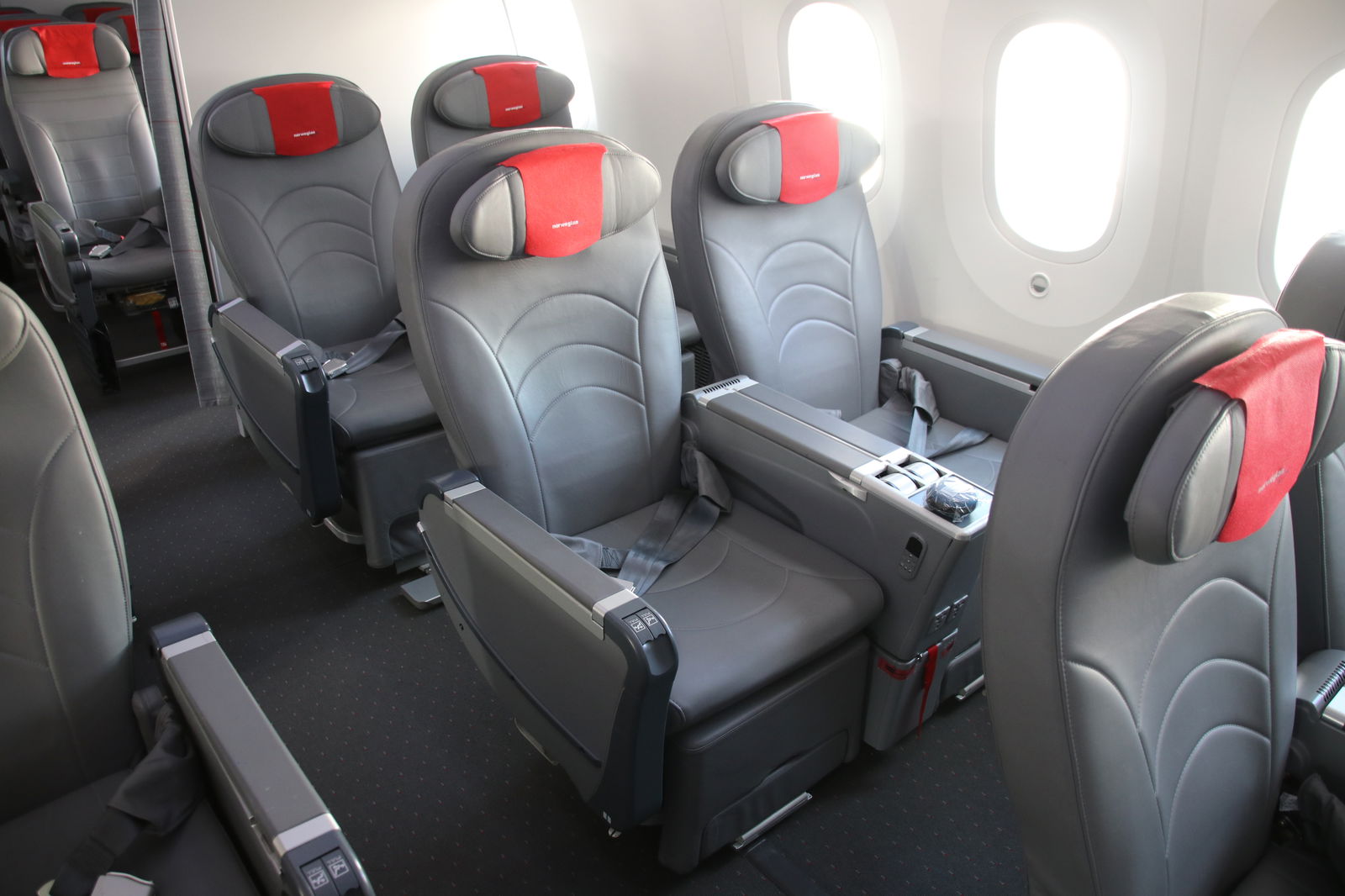 BA-Norway?
The recent news that British Airways may be considering acquiring Norwegian is so disappointing for Norwegian's customers. If the acquisition does happen I could see one of three scenarios for Norwegian's longhaul planes (and routes) where British Airways/IAG Group either:
Kill it off and convert the 787s to British Airways mainline
Convert the planes to LEVEL/Vueling and maintain the routes
Keep Norwegian operating based on its good reputation but use IAG's economies of scale and experience to make Norwegian more profitable
As much as I wish it was Option 3, I'm guessing it will be Option 1. Option 2 would likely evolve into Option 1 regardless, as LEVEL and Vueling have such a poor reputation that hugely growing their fleet wouldn't be sustainable.
If Norwegian's financial position is as bad as Michael O'Leary (and some analysts) predict, their shareholders would be crazy not to accept a takeover offer from IAG. IAG are shrewd for considering such a move.
Bottom line
I can't think of a long-haul airline in the past 12 months that has grown at the speed that Norwegian have, although WOW Air may have their eye on that title this year.
We don't know their financial situation, but they are just going from strength to strength and I'm looking forward to more flights on "the low-cost-carrier that doesn't feel like a low-cost-carrier", while keeping my fingers crossed that IAG don't acquire them.
Have you flown Norwegian longhaul? What was your experience?