This is turning to inflight Wi-Fi day here at OMAAT, quite unintentionally. Earlier I wrote about how Lufthansa has started offering free Wi-Fi in first class, then I wrote about how Etihad has started offering free Wi-Fi in first class. Now I'm having another Wi-Fi "first," and I'm digging it… mostly.
Early last year Lufthansa announced that they'd begin offering Wi-Fi on their short-haul A320 aircraft. I'm so excited to see some airlines finally introducing Wi-Fi on flights within Europe. Intra-Europe flights are probably my least favorite flights anywhere in the world — there's typically no entertainment, legroom is often horrible, Wi-Fi isn't yet a standard feature, and there's not even a proper premium cabin you can book to avoid the bad experience.
Wifi on intra-Europe flights isn't just great for the purpose of staying productive, but also for the purpose of entertaining yourself and making the flight pass more quickly.
I just flew a Lufthansa A320 from Munich to London, which is the first intra-Europe flight I've ever taken with Wi-Fi (at least as far as I can remember). I couldn't help but chuckle when I saw that they painted the plane in the "5 Starhansa" livery to celebrate their Skytrax 5-star rating. There is literally nothing five star about an intra-Europe flight on Lufthansa.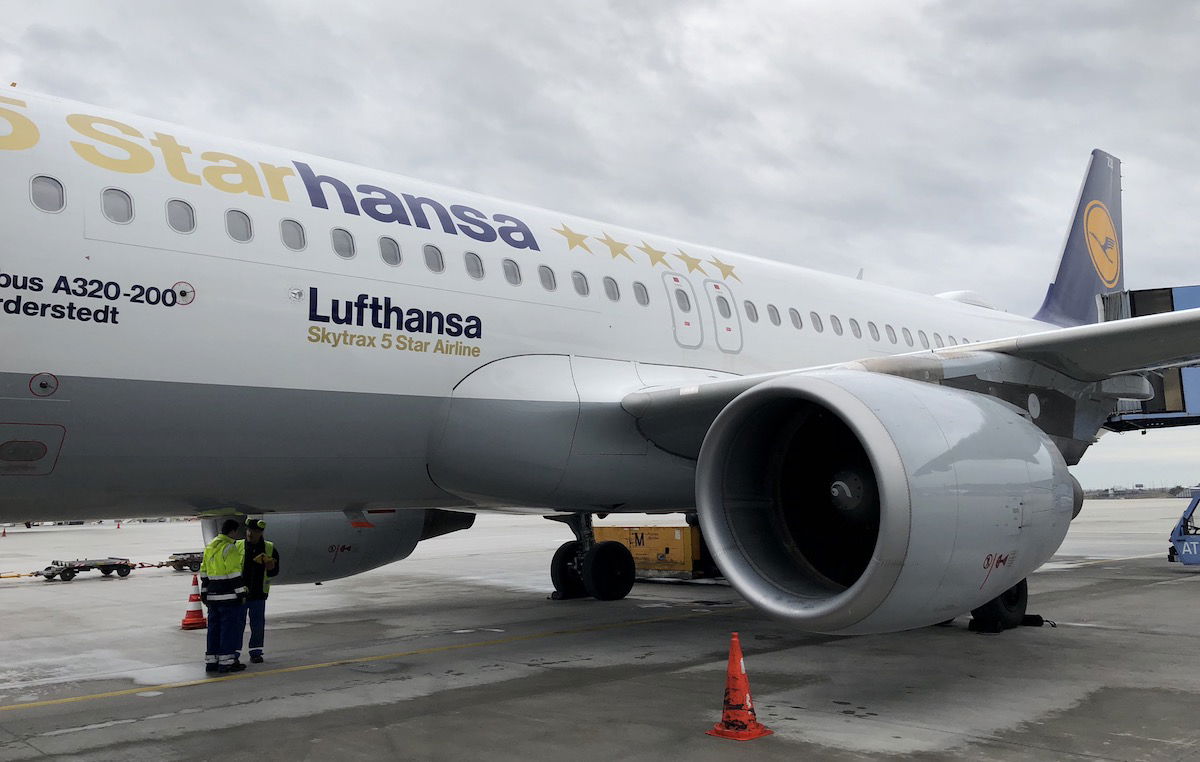 Business class was the usual lame product, with a blocked middle seat.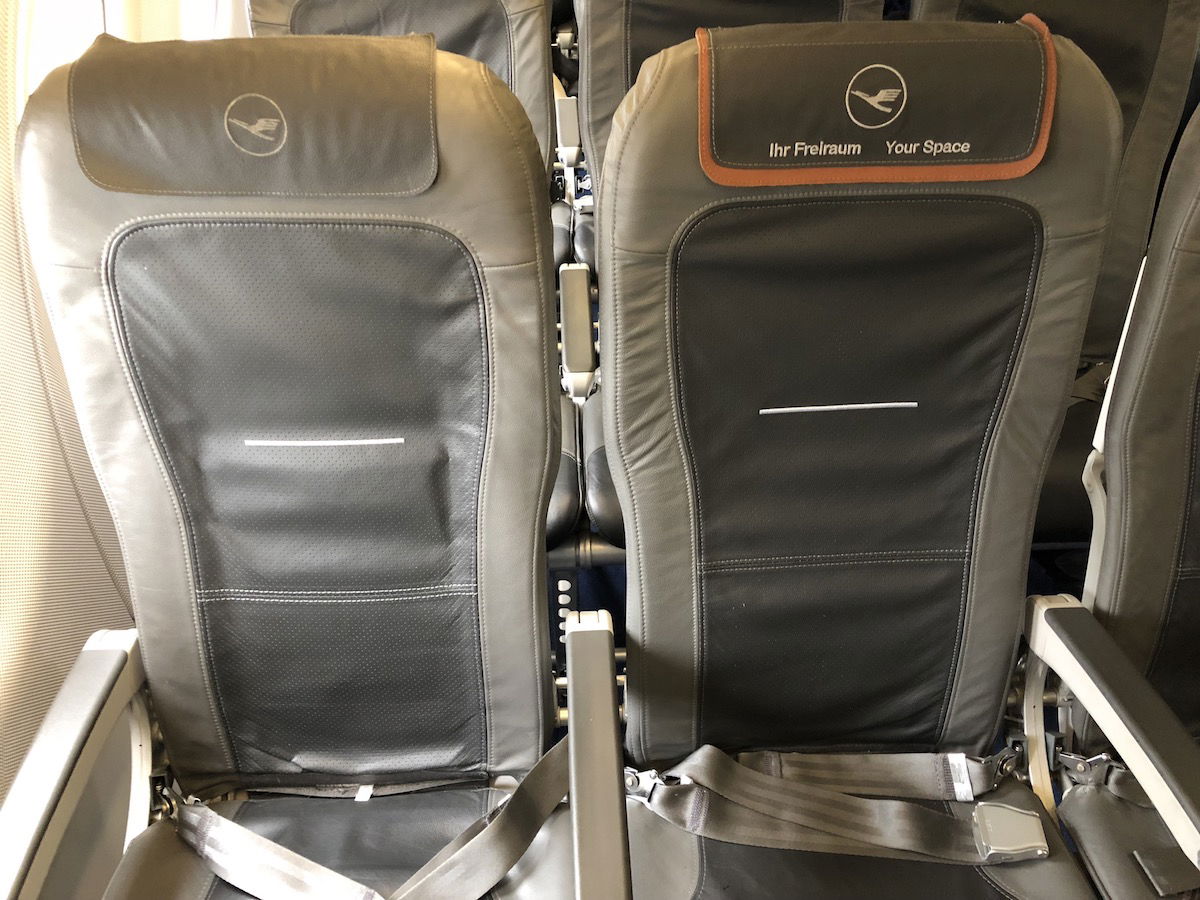 I was seated in the bulkhead row this time, which I don't think I've done in the past. That turned out to be a really good choice, as the legroom in the bulkhead is significantly better than in other rows, and the tray table is larger and sturdier (so I can use my laptop on it without being concerned about whether I'm disturbing the person in front of me).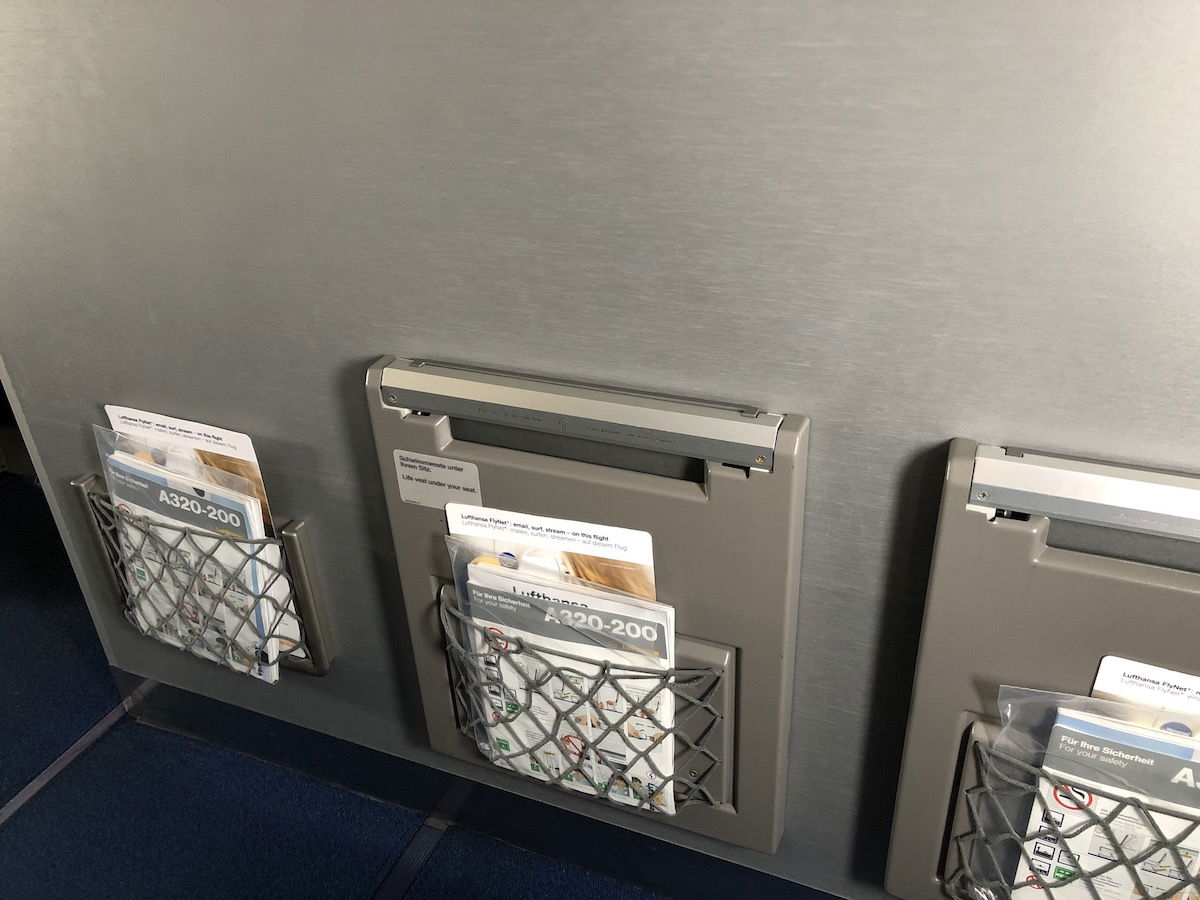 I was thrilled when I discovered that the plane had FlyNet Wi-Fi.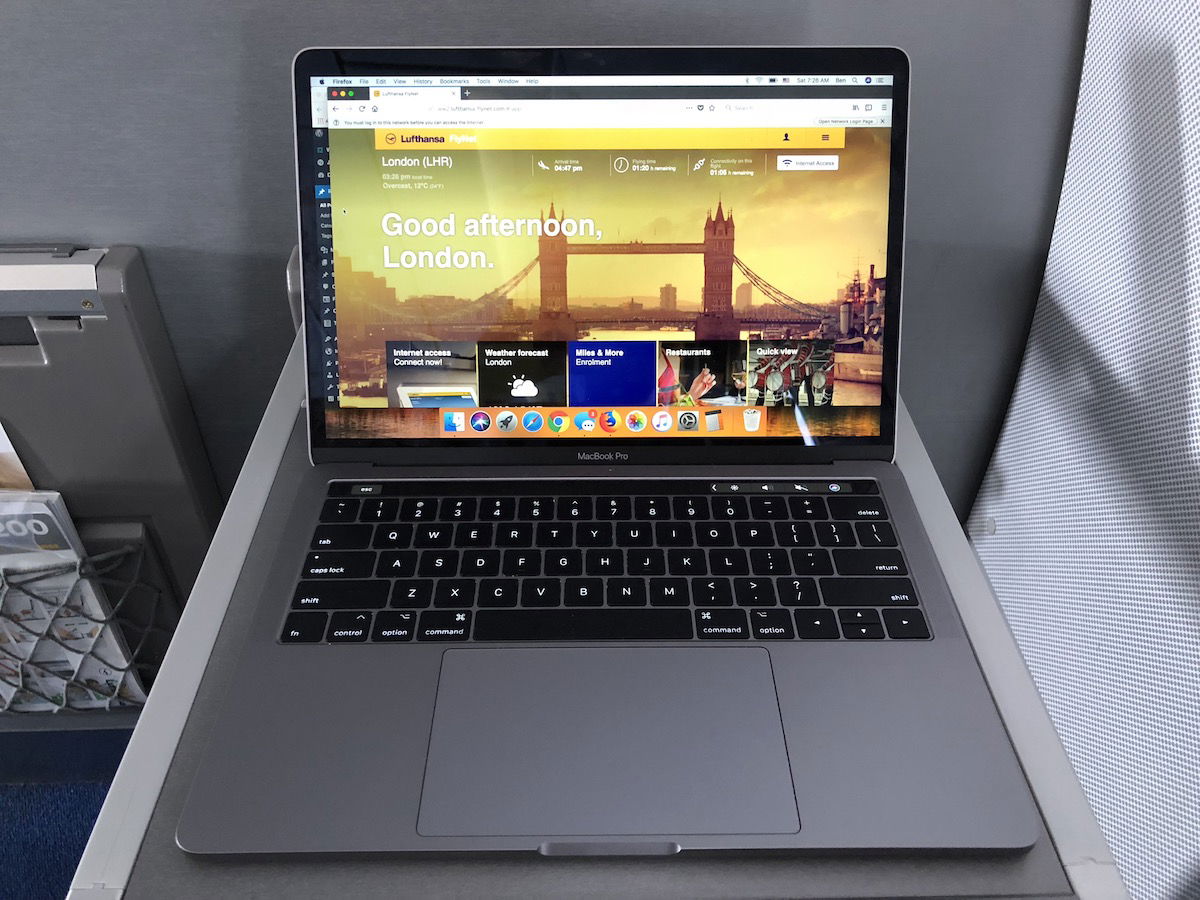 What was the pricing like for this 90 minute flight? There were three packages to choose from, and it's my understanding that the pricing and concepts are standardized regardless of which short-haul flight you take. Interestingly none of these packages have data caps, but rather they charge based on how you intend to use it. You can:
Pay 3EUR for FlyNet Message, which is best suited for messaging & email services on smartphones and tablets
Pay 7EUR for FlyNet Surf, which is best suited for web browsing, including VPNs
Pay 12EUR for FlyNet Stream, which is best suited for audio & video streaming devices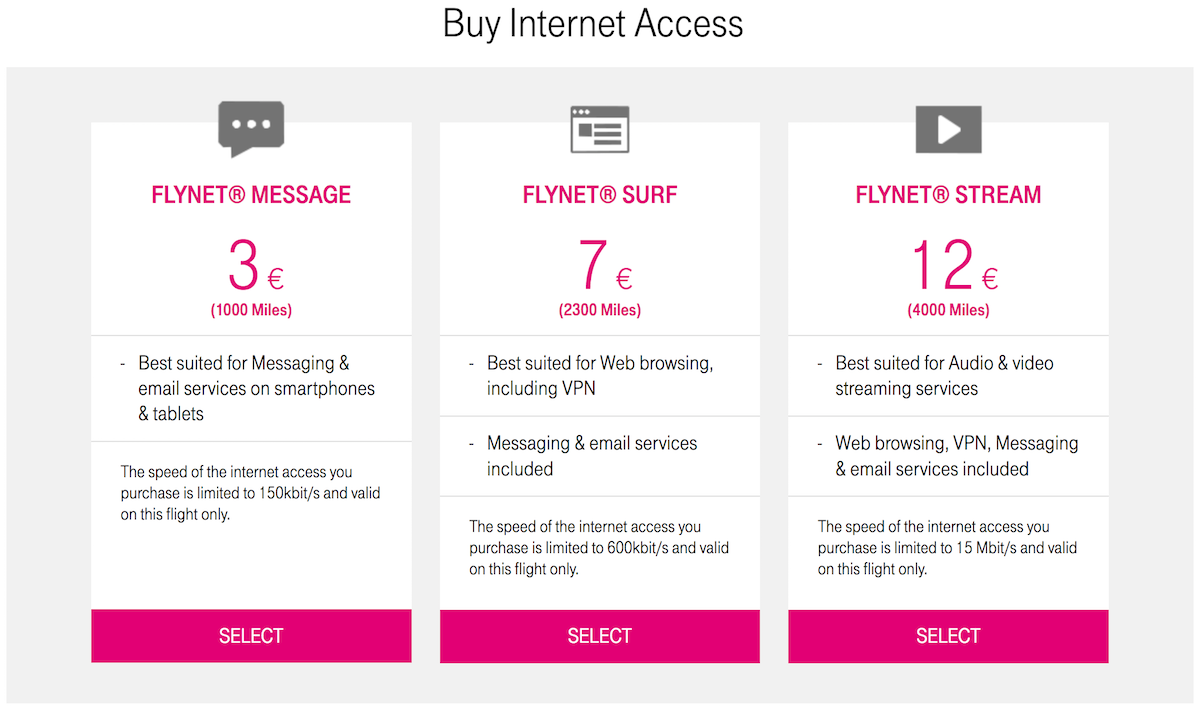 I sprung for the premium package to see just how good the speeds were. Let me say that I'm not at all a tech person, so when I describe my experience with Wi-Fi I usually do a terrible job. So here's a speed test with what I experienced:

That's the data, which I'm sure tells you more about my experience than I can put into words. Based on what I'm told those should be good speeds (at least the download, not so much the ping), though I wasn't impressed. I figured this would be similar to Gogo 2Ku or the new Wi-Fi that Singapore Airlines has on their A380s, which is almost as fast as you'd find on the ground.
That's not what I experienced, though:
After logging in and activating the Wi-Fi, it took over five minutes for the first page to load, which is pretty significant on such a short flight
Saving a blog post in WordPress took over two minutes (and it wasn't even a post with a lot of words or pictures)
Since this is supposedly perfect for video streaming, I decided to load YouTube, which took nearly five minutes; however, once that loaded I could access individual videos quickly, and they all streamed just fine
For my purposes I wasn't as impressed as I was hoping to be. I found the speeds to be roughly on par with non-2Ku Gogo Wi-Fi. I guess next time I'd try the FlyNet Surf for 7EUR, since I can't imagine the difference will be significant for my purposes.
Even though the Wi-Fi didn't perform quite as well as I had hoped, I was thrilled that it was available, There aren't any flights that are more in need of entertainment than intra-Europe flights, so being able to work or message on an intra-Europe flight is awesome.
Have you been on a Lufthansa A320 with Wi-Fi? What was your experience like?