I live in London and hold Oneworld Sapphire status in the British Airways Executive Club program. I try and fly British Airways where I can, however more often than not, the low cost carriers offer a better value proposition than BA or other full service airlines do, and Ryanair is almost always the cheapest option.
London Stansted is Ryanair's biggest hub, and depending on the month of the year they fly to up to 170 destinations, direct. Europeans love to hate Ryanair, yet they have become Europe's biggest airline by being good at what they do.
I admit I was terrified taking my first Ryanair flight to Copenhagen two years ago after hearing so many horror stories about them, but it was a perfectly acceptable experience. Since then I've flown Ryanair at least 20 times (and more than any other European airline) and have come to realise that while it's not remotely glamorous, I can deal with it and make it work for me.
They are transparent about who they are and what they offer
Ryanair promises low fares direct to hundreds of destinations.
That's it. No more, no less.
No loyalty program, no champagne, no flat-beds, no incredible customer service, no slick marketing campaigns. They don't under promise and over deliver, they deliver exactly what they say they will. No more, no less.
If you just want a seat from A to B they will provide it to you at a low price. They offer plenty of optional extras if you are willing to pay for them.
Simple and transparent.
I have learnt their rules and so use them to my advantage
Ryanair's rules aren't that different to most ultra low cost carriers around the world.
You need to pre-book checked luggage, seat assignments, and check-in online or else you can do this for a fee at the airport. Most of my Ryanair flights are for two or three day weekends away in mainland Europe which I can easily do with hand luggage only and I can check-in online a few days before. When I arrive at the airport I can head straight to the gate just as I would with a full service carrier for an affordable and efficient trip.
Also, I know that when they say that the 'boarding gate closes 30 minutes before departure' it doesn't actually mean that, it means that they would like everyone lined up at the gate 30 minutes before departure but because they have 20 minute turnarounds the incoming aircraft won't have even landed 30 minutes before departure.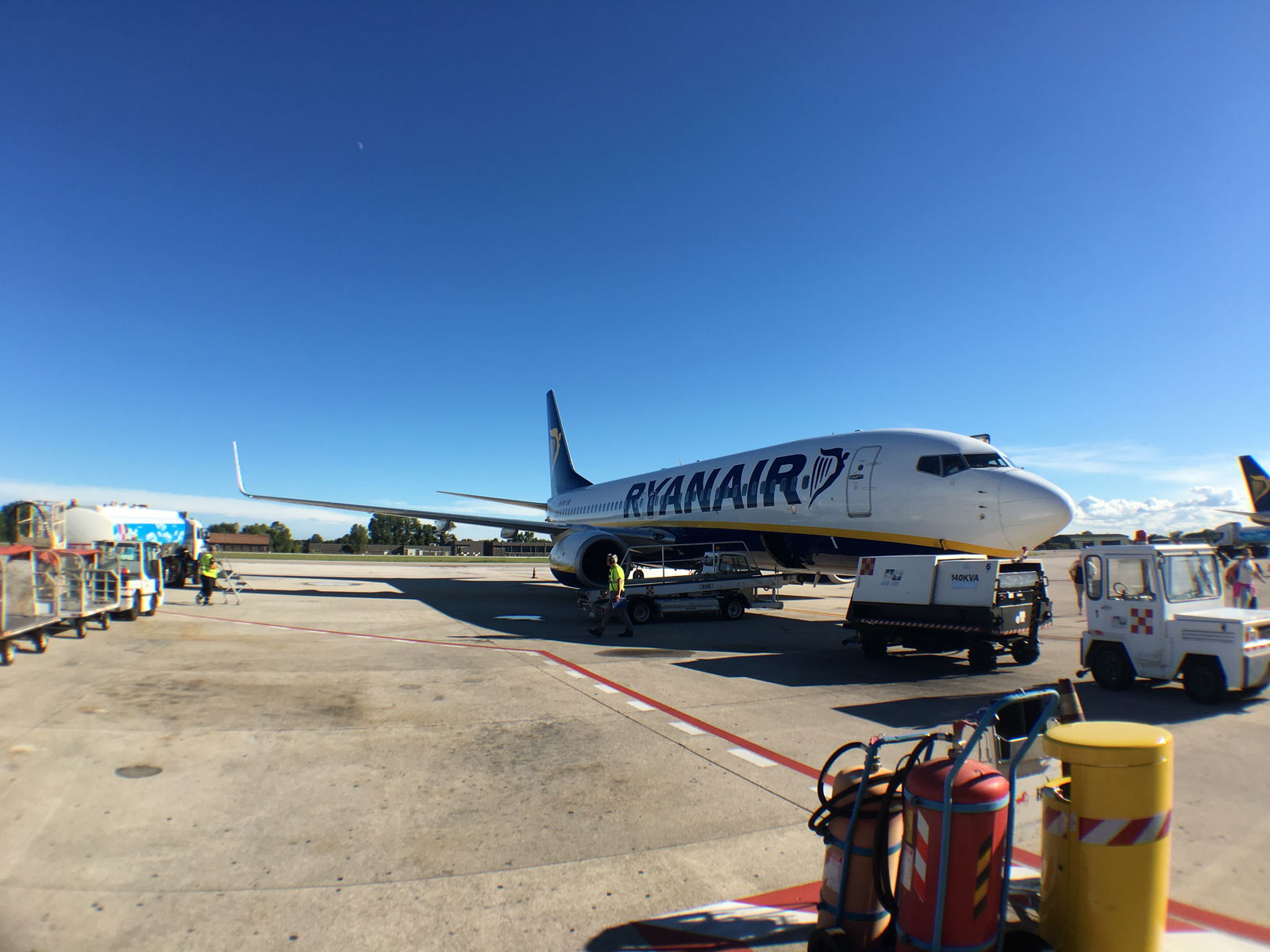 They've never measured or weighed my hand-baggage
Plenty of low cost carriers around the world have strictly weighed and measured my hand baggage and will force me to check it in if it exceeds any limits. Ryanair have never done this to me.
99% of the passengers who fly Ryanair are aware of and stick to the hand baggage limits so there's little need for staff to check everyone.
Note Ryanair have recently changed their hand baggage rules so that only those passengers who have paid the minimal fee for priority boarding can take a full size hand baggage onboard — all others must gate check the bag for free. Given they only have room for 90 full size bags onboard there's a good chance your full size cabin bag would be gate checked anyway. This does now mean there's plenty of overhead space onboard because less than 90 people pay for priority boarding on each flight.
Everyone can still take a small cabin item onboard such as a small backpack.
I keep my human interactions to the absolute minimum
Ryanair staff aren't a very happy bunch. Given their working conditions, I wouldn't be either. The passengers often aren't either. I almost fell over when the Ryanair gate agent called me 'Sir' when boarding my last flight. So I limit my interactions with them. If I fly alone on Ryanair I take my tablet loaded with my favourite TV shows and watch things for most of the journey — on the airport train, as I'm queued up for boarding, as I'm waiting for departure, during most of the flight, and while I'm waiting to disembark. Of course I have my tablet in flight mode and remove my headphones for the safety announcement, which I could probably recite from memory by now.
I've never bought anything on board despite their constant attempts to sell me things. A polite hello when boarding and goodbye when disembarking is more than enough for me.
I've never landed in the middle of nowhere
There are plenty of 'secondary' or more like 'thirdly' airports Ryanair fly to that I would never dream of flying to, like Stockholm Skavsta, Paris Beauvais, and Frankfurt Hahn, because it's too time consuming and frustrating to get to or from there. Ben is going to have fun schlepping out to Charleroi for his Air Belgium flight next month.
Ryanair has allowed me to fly cheaply and directly to many unusual and exotic destinations like Malta, Romania, and Slovakia. Somehow I've always managed to fly into the main airports of those cities on Ryanair and it's identical to landing on a full service airline.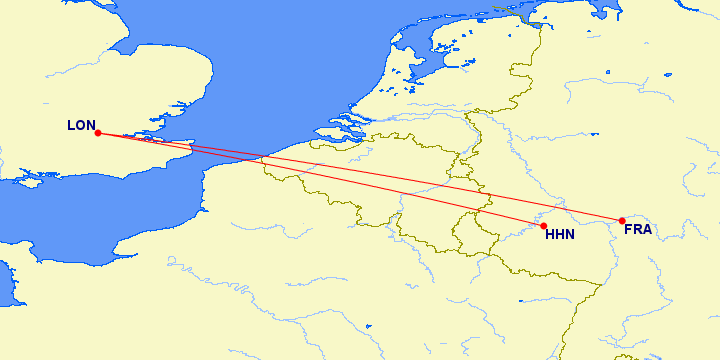 No more onboard advertising
Ryanair used to shove advertising in your face by using their overhead bins as billboards but I haven't seen these ads on any of their flights for well over a year.
Sit down and zone out
In limiting my human interactions, I sit down, politely listen to the safety demonstration, press play, and lose myself in my favourite TV series and the flight passes quickly. I really forget I'm even on a Ryanair flight to be honest.
They offer more direct flights at more convenient times to more destinations
To maximize my weekends away I'm usually looking for flights leaving Fridays between 6pm and about 8pm. Ryanair realise many other people are too, so have dozens and dozens of flights leaving during this window and they only fly direct. British Airways might have a direct flight to the same destination, but it might only be once a day and might leave at 9am.
Alternatively I could take a connecting flight on a full service carrier like Lufthansa and not arrive at my destination until 1am, rather than 10pm. This makes no sense for a weekend away.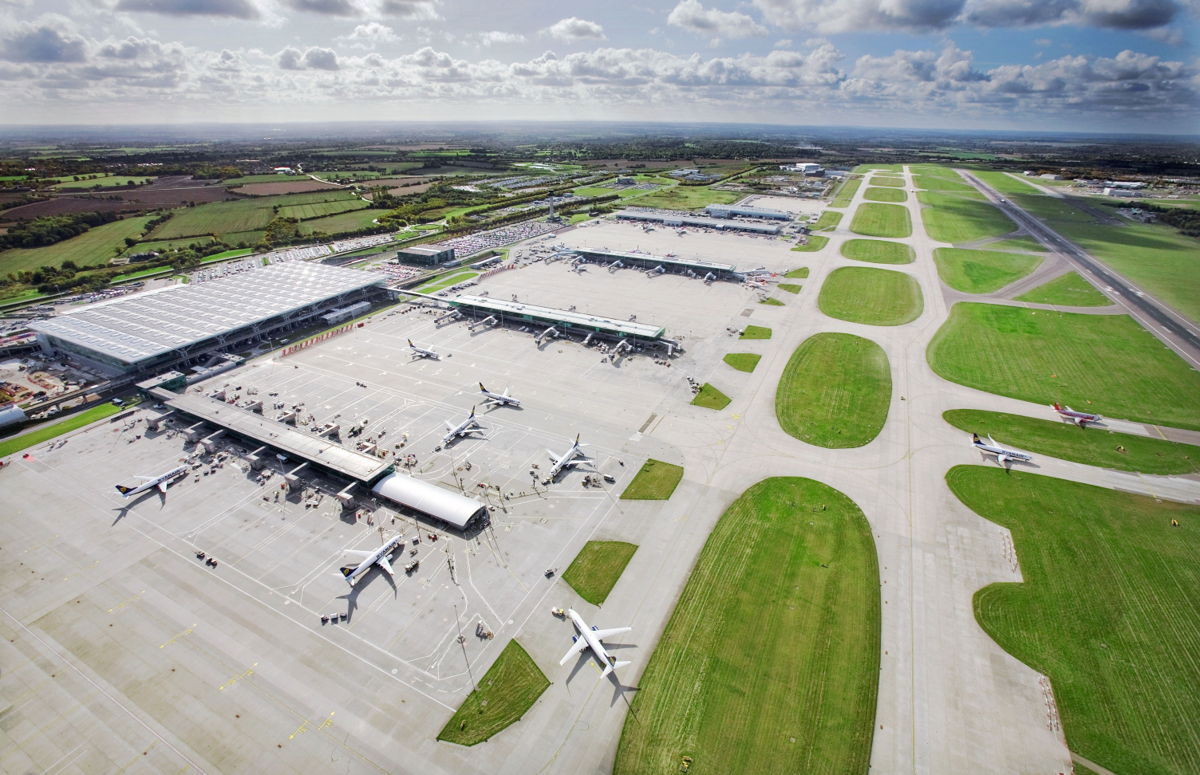 I've never had a flight cancelled or severely delayed (touch-wood)
In 2017, Ryanair operated 600,000 flights, with 88% of these being on-time. American Airlines for the same period was 79%. The most delayed Ryanair flight I've ever had was 30 minutes. I know they cancelled thousands of flights over the last few months due to staff shortages, though I managed to escape this. I don't believe they have any consistent irregular operations policy, and if I'd suffered a cancelled flight perhaps my opinion of them would be completely different.
The worst thing about flying Ryanair: the frustrating visa check
Ryanair are the only European airline I know of that have this frustrating policy where non-EU passport holders are required to print their boarding pass so it can be 'visa checked' prior to going through security. EU passport holders can use mobile boarding passes without the check. The visa check involves a Ryanair check-in member glancing vaguely at your boarding pass and passport and scribbling something on the boarding pass. Ryanair's reasoning for this is that if they fly you to a country you don't have the eligibility to enter, they will have to bear the cost of flying you back again.
Why this can't be done at the boarding gate when the agent checks your boarding pass against your passport anyway is absolutely beyond me.
Particularly at Ryanair's largest hubs, any ground crew walking around the check-in area get mobbed with non-Europeans trying to get this frustrating step done without having to line up forever in the regular bag drop line.
Sometimes there's a Menzies-type service desk who will do it for you, sometimes you can find floating ground crew members, occasionally you have to queue. Other European LCCs like Easyjet and Vueling do not have this annoying requirement. If I was ever stuck in a lift with Ryanair's 'eccentric' CEO, changing this is the one request I would make of him.
Bottom line
I'd much rather be drinking champagne in a spacious first class suite while being served a multi-course gourmet meal by a gracious, sophisticated crew member. But a chance to visit a new country on a direct flight leaving exactly when I want for less than the price of transport to the airport is equally compelling. And it means I get to do it every month.
I wouldn't say I'd 'happily' fly Ryanair again. But I'll realise the purpose it serves, the benefit for me, and find another ground crew member to get that darn visa check done again and again.
Would you or have you ever flown Ryanair?