Ultra low cost carrier Norwegian has been growing like crazy, though there have been many questions about how sustainable their growth is. Ryanair's CEO has even suggested that Norwegian is running out of cash, and will be out of business within months (which is probably a bit extreme, but…).
While I think that a lot of Norwegian's growth has been rational and responded to markets that very much exist, other routes leave me scratching my head a bit more. This is one of those, even though this looks like a really cool route.
The West Australian reports that Norwegian intends to connect South America and Asia with one-stop service. The planned route? Buenos Aires to Perth to Singapore. Norwegian Air Argentina has been given approval to launch the route between Buenos Aires and Perth, and is now working on getting approval between Perth and Singapore.
If this route comes to fruition, it would spend hours flying over Antarctica, at least if it were to take a route similar to the direct air distance. While the entire journey would cover a distance of ~10,200 miles, the flight from Buenos Aires to Perth would cover a distance of ~7,800 miles, while the flight from Perth to Singapore would cover a distance of ~2,400 miles.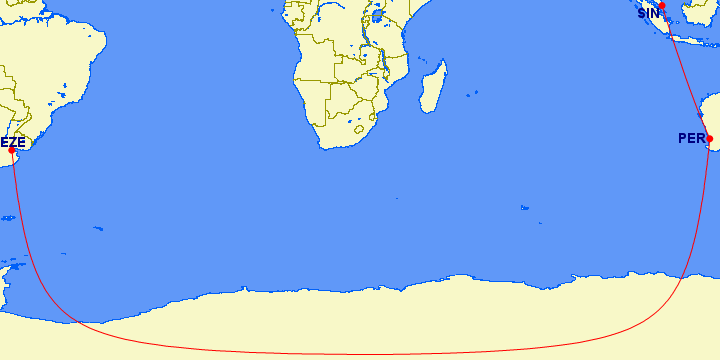 As it stands, the two most southerly longhaul routes are Buenos Aires to Auckland and Santiago to Sydney. As you can see, the direct air distance for those flights has you flying near Antarctica, but not over land.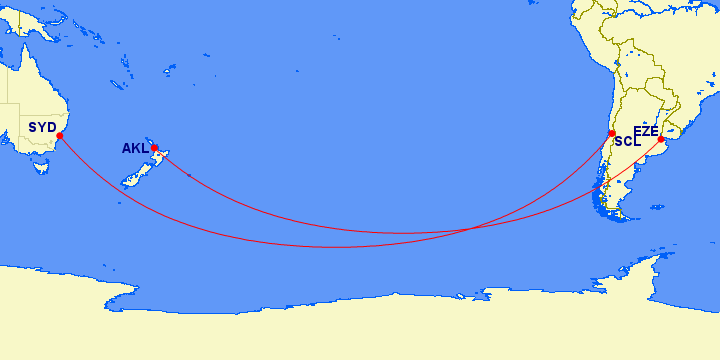 Qantas has been known for operating charter flights that fly to Antarctica and back for sightseeing. The flights last about 12 hours, and much of that is spent over the continent.
So yeah, count me in for this Norwegian flight, as it seems like a lower cost option for flying over Antarctica. However, I'm skeptical about the long term demand for a route like this. Obviously there's demand between South America and Asia, but is there enough demand specifically for an ultra low cost carrier on a 10,000+ mile journey, given all the other ways you can fly between the two continents on fairly inexpensive tickets?