Around the start of the pandemic we saw some airlines file for Chapter 11 bankruptcy, including Avianca and LATAM. A few days ago we learned that Philippine Airlines has also filed for bankruptcy, and we now have details on how the carrier's long haul fleet is expected to shrink.
Philippine Airlines files for Chapter 11 bankruptcy protection
Philippine Airlines (PAL) has announced the decision to undergo a financial restructuring under the US Chapter 11 process. A petition was filed in New York district court last Friday. There had been rumors of this being on the horizon for months, so it's interesting to see it finally happen, especially 18+ months into the pandemic.
For those not familiar, Chapter 11 is a globally recognized legal process that the airline hopes will allow it to get fresh capital, lower debt, and a better financial foundation. The airline has reached an agreement with shareholders, creditors, lessors, and suppliers, which should allow the company to be more sustainable in the future.
With this restructuring, PAL is hoping to reduce its fleet by up to 25%, and cut $2 billion in existing debt. Furthermore, the airline hopes to raise $505 million in equity and debt financing from existing shareholders, and an additional $150 million from new investors.
The airline intends to make the Chapter 11 reorganization process quick, and hopes to emerge before the end of 2021 (only time will tell if that actually happens).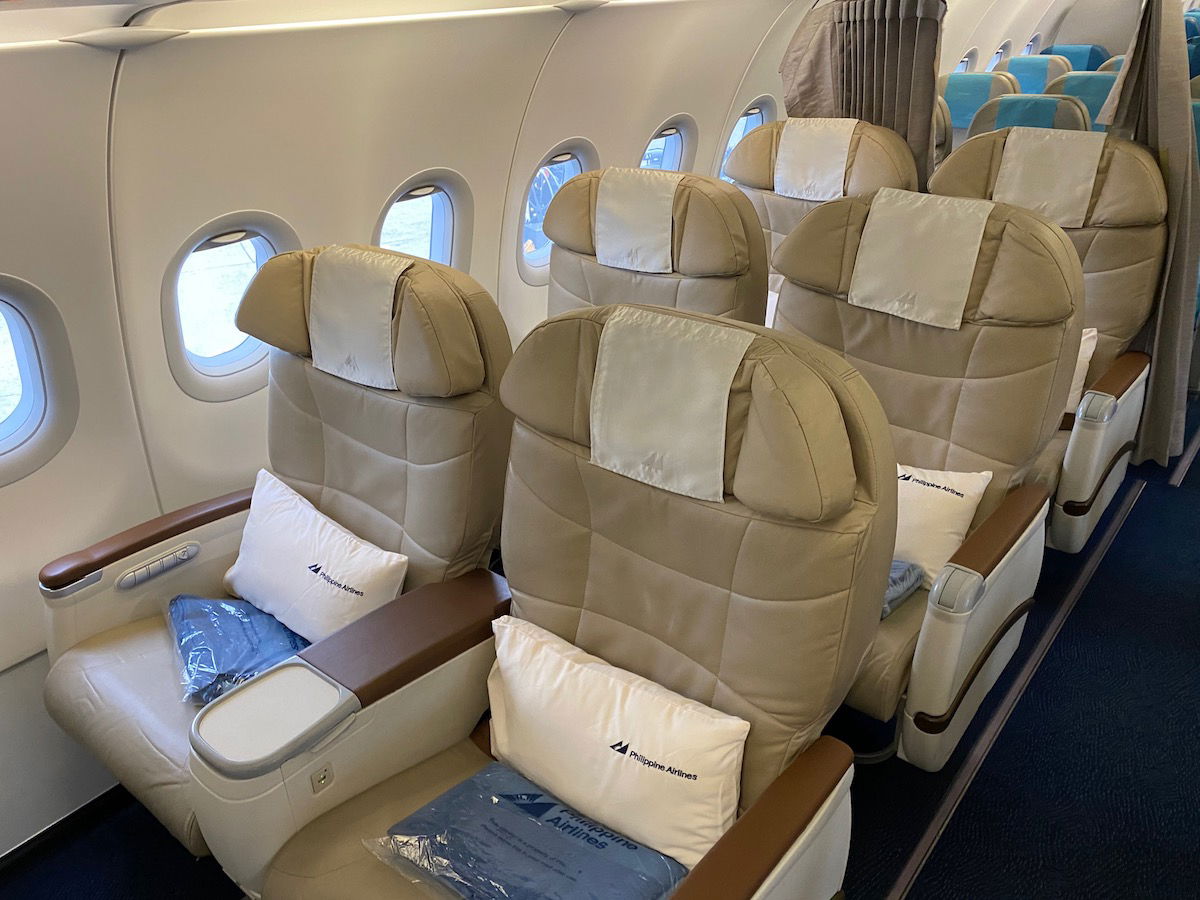 Philippine Airlines will retire 777s & A350s
As part of its reorganization plan, Philippine Airlines is planning on reducing the size of its fleet by roughly 21 aircraft, leaving the airline with 70 aircraft. Most significantly, Philippine Airlines intends to get rid of:
Four of six Airbus A350-900s, which are an average of under three years old
Four of 10 Boeing 777-300ERs, which are an average of just over seven years old
An undisclosed number of Airbus A330-300s; the airline has 15 of these in its fleet, which are an average of just over seven years old
A few thoughts, based on those wide body aircraft plans:
The airline sure will have a varied wide body fleet, with two A350s, six 777s, and some number of A330s; I'm guessing this comes down to agreements the airline was able to reach with leasing companies
Philippine Airlines flew A350s to London, New York, and Toronto, so odds are that the airline will have cut service to one or all of those destinations; these routes have allegedly been losing money, with flights to the US west coast being more profitable
Philippine Airlines' new A350s feature a much improved business class product, so this is bad news for the carrier's quest to become a better airline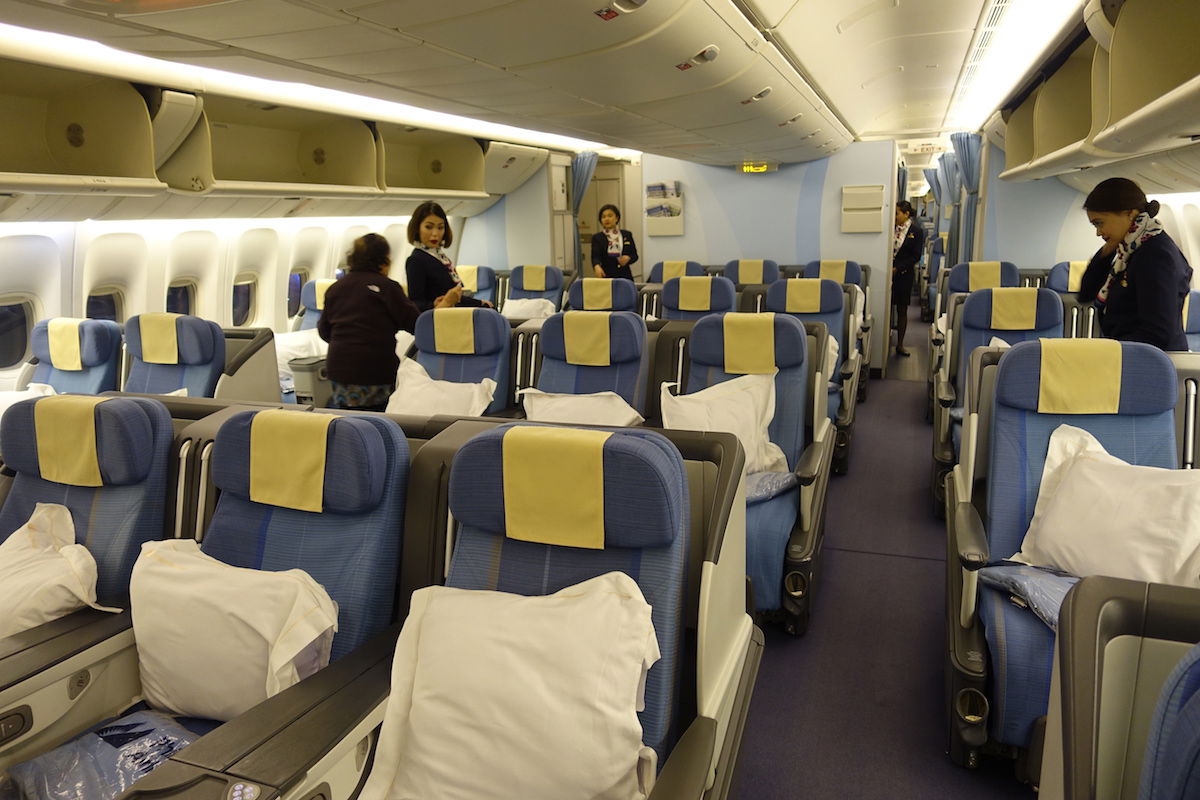 What does this mean for the future of Philippine Airlines?
As it's described, Philippine Airlines hopes to continue to serve customers and continue its mission "as a full-service airline and flag carrier of the Philippines."
For the time being it should be business as usual for PAL customers and employees:
The airline will continue to operate, and will even increase both domestic and international flights as demand recovers and restrictions are lifted
Ticket credits will continue to be valid
The Mabuhay Miles loyalty program will continue to allow passengers to earn and redeem miles
Just as has been the case at other airlines that have filed for Chapter 11, nothing substantial should change on the front-end for now.
Prior to the pandemic, Philippine Airlines wanted to transform into a five star airline. I had the chance to fly Philippine Airlines' new flagship Airbus A350 in early 2020, and had a pretty good experience, but the airline still has a ways to go.
The truth is that PAL was struggling financially even pre-pandemic, and has been losing money for years. The airline was inefficient, lacked partnerships, didn't have a very competitive route network for serving connecting traffic beyond the Philippines, and the process of connecting at Manila Airport was possibly the worst in the world.
So while the coronavirus pandemic no doubt made the carrier's issues worse, the reality is that some changes needed to happen even pre-pandemic.
Unfortunately I'm not sure these changes will solve much, at least if the airline hopes to become more premium, and focus on long haul traffic. Philippine Airlines' wide body fleet will be smaller than in the past, so the airline will have to reduce its long haul route network.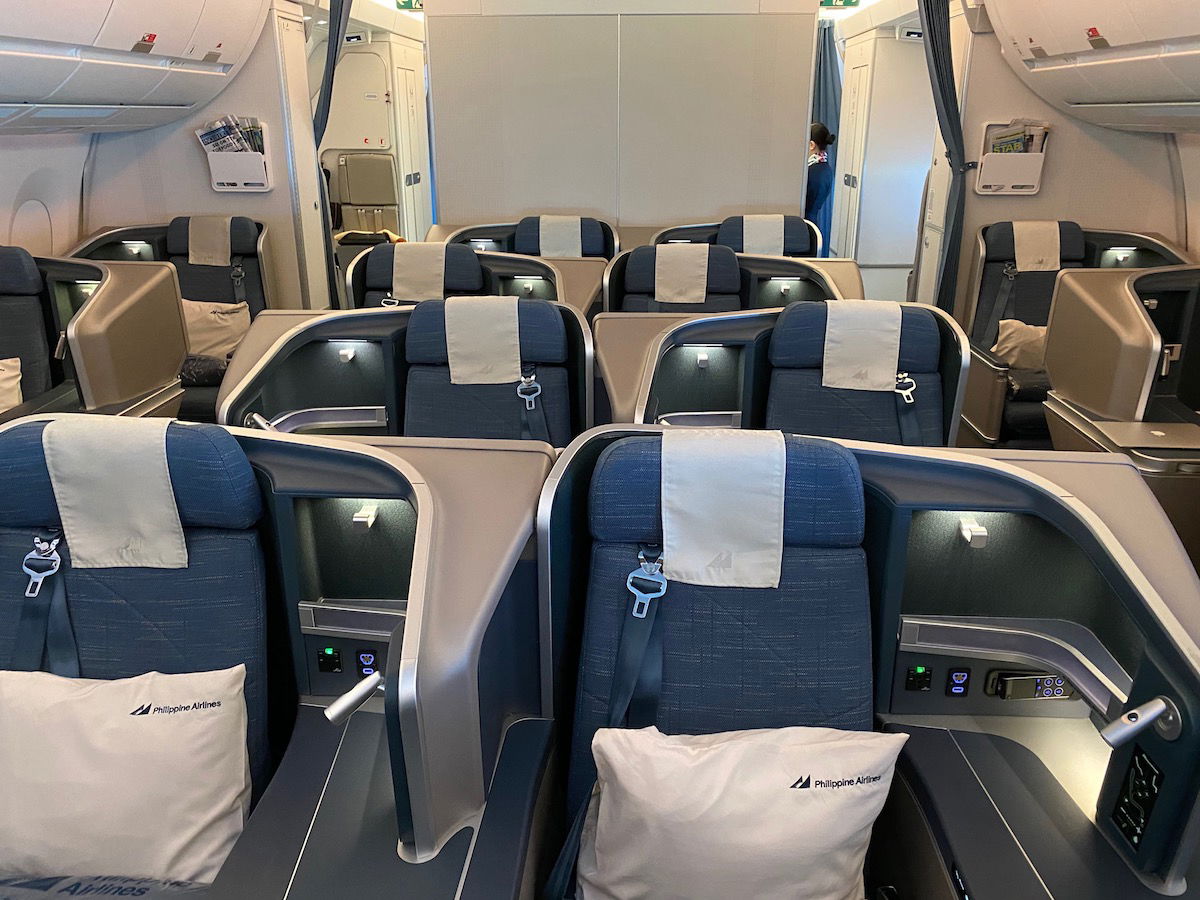 Bottom line
Philippine Airlines has filed for bankruptcy in US courts. With this, the airline will be able to restructure, including reducing the size of its fleet, reducing debt, and getting new funding. This has been in the works for months, so this doesn't come as much of a surprise, especially since PAL was losing a lot of money even pre-pandemic.
I suspect the airline will emerge from bankruptcy just fine, and passengers shouldn't be impacted too much in the near future. It is sad to see that the airline plans to get rid of four of its six A350s, since that plane made PAL more competitive.
Are you surprised to see Philippine Airlines file for bankruptcy and reduce its fleet so much?